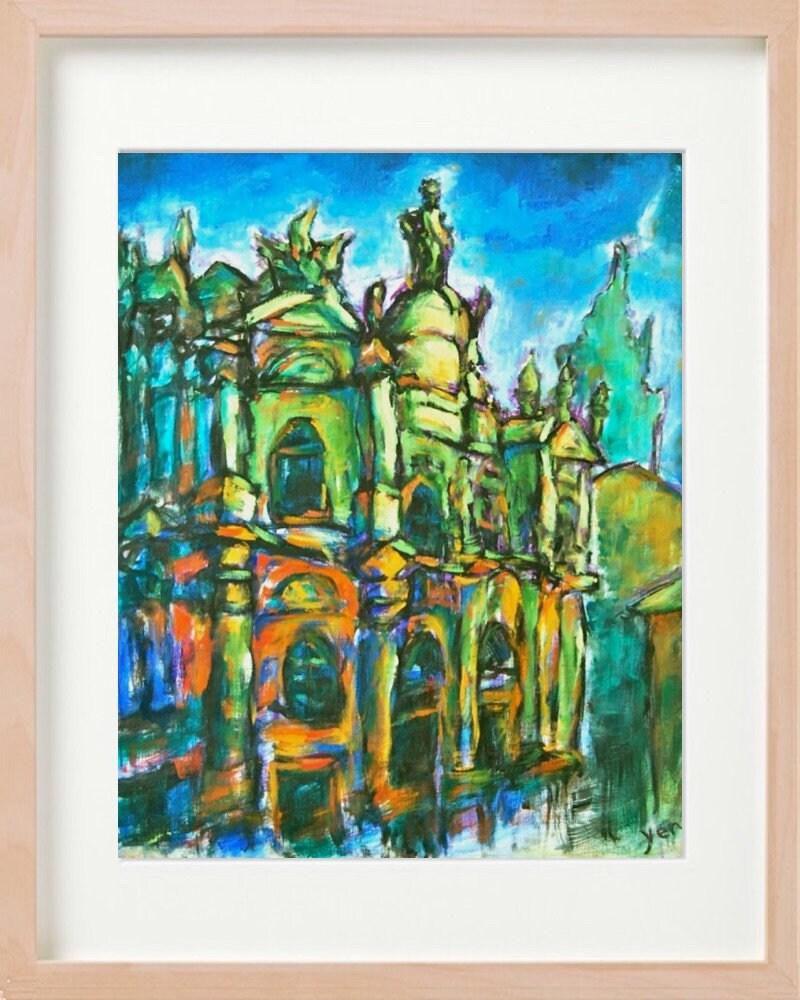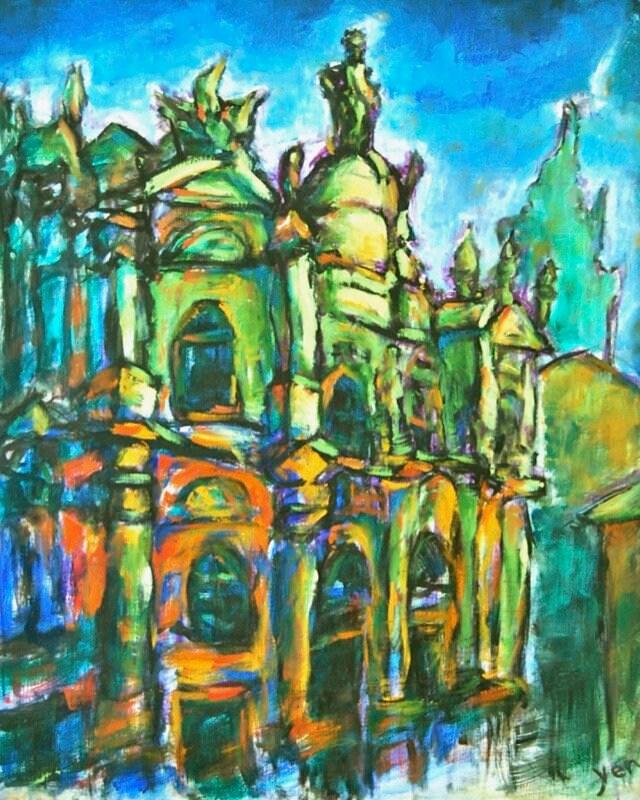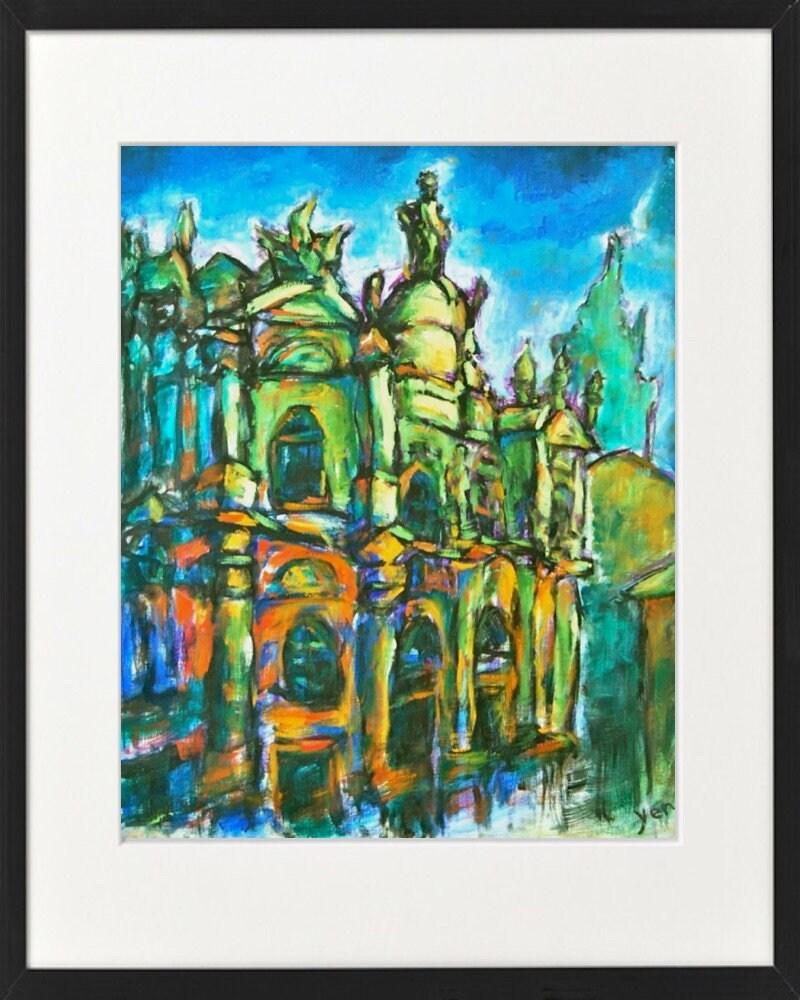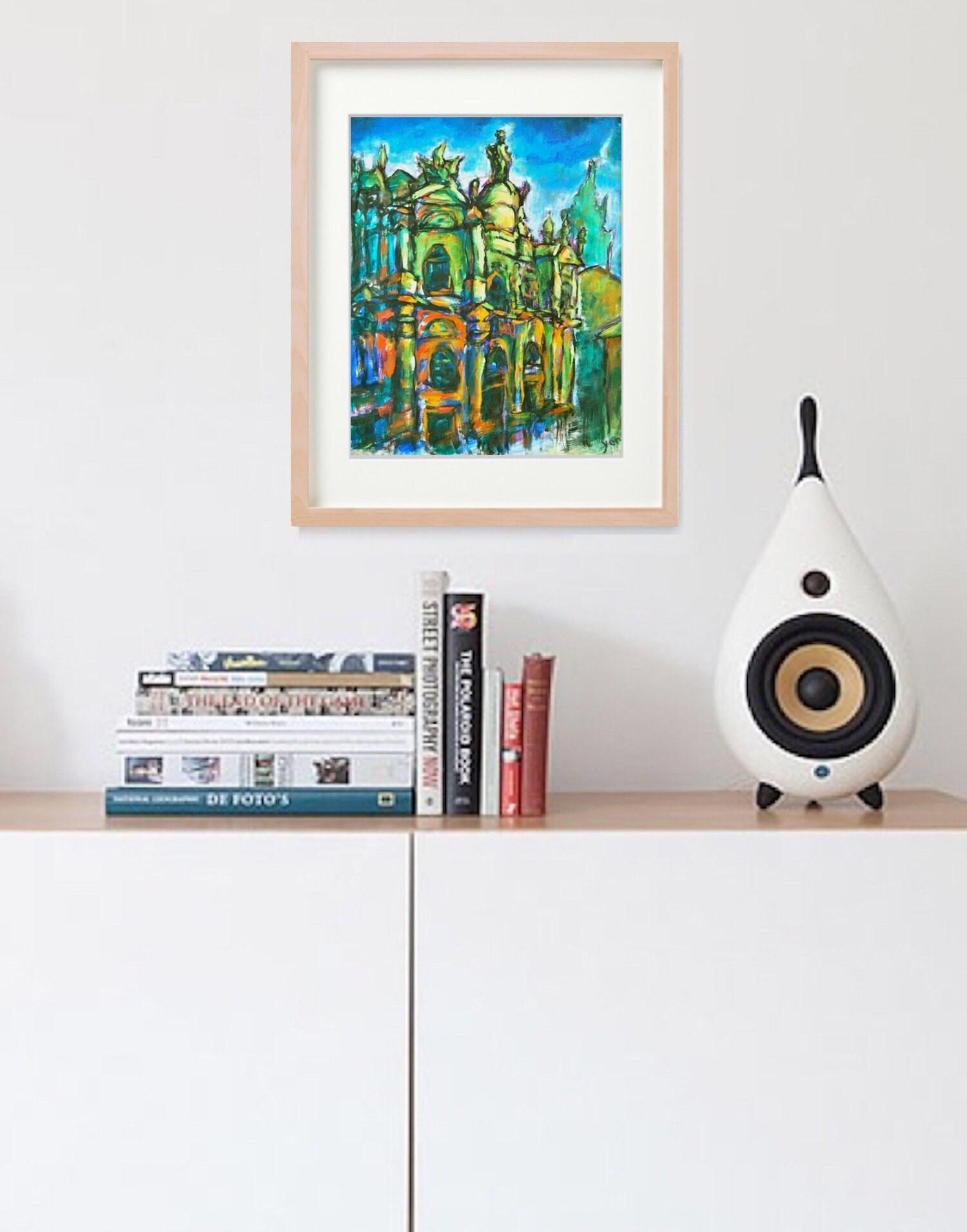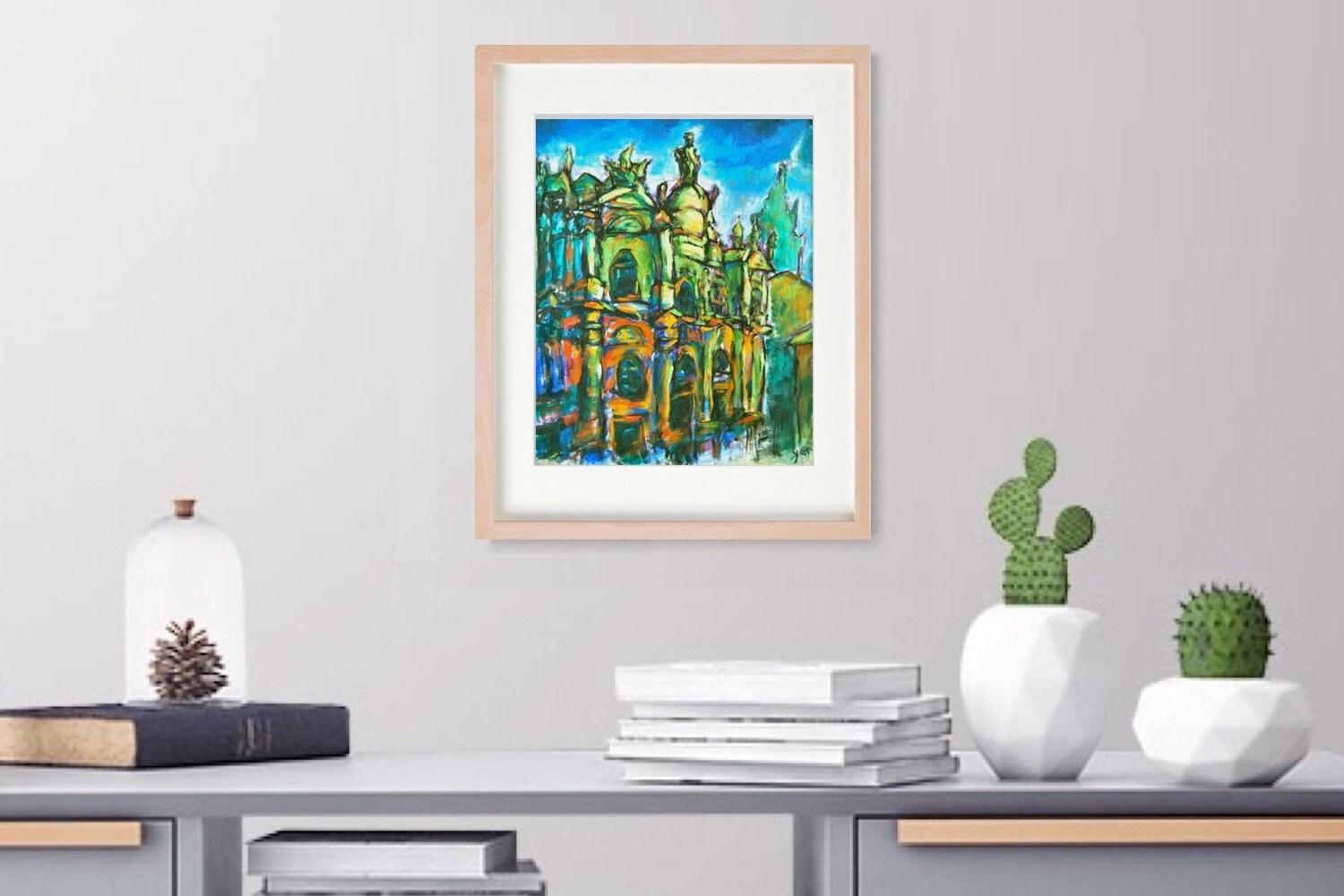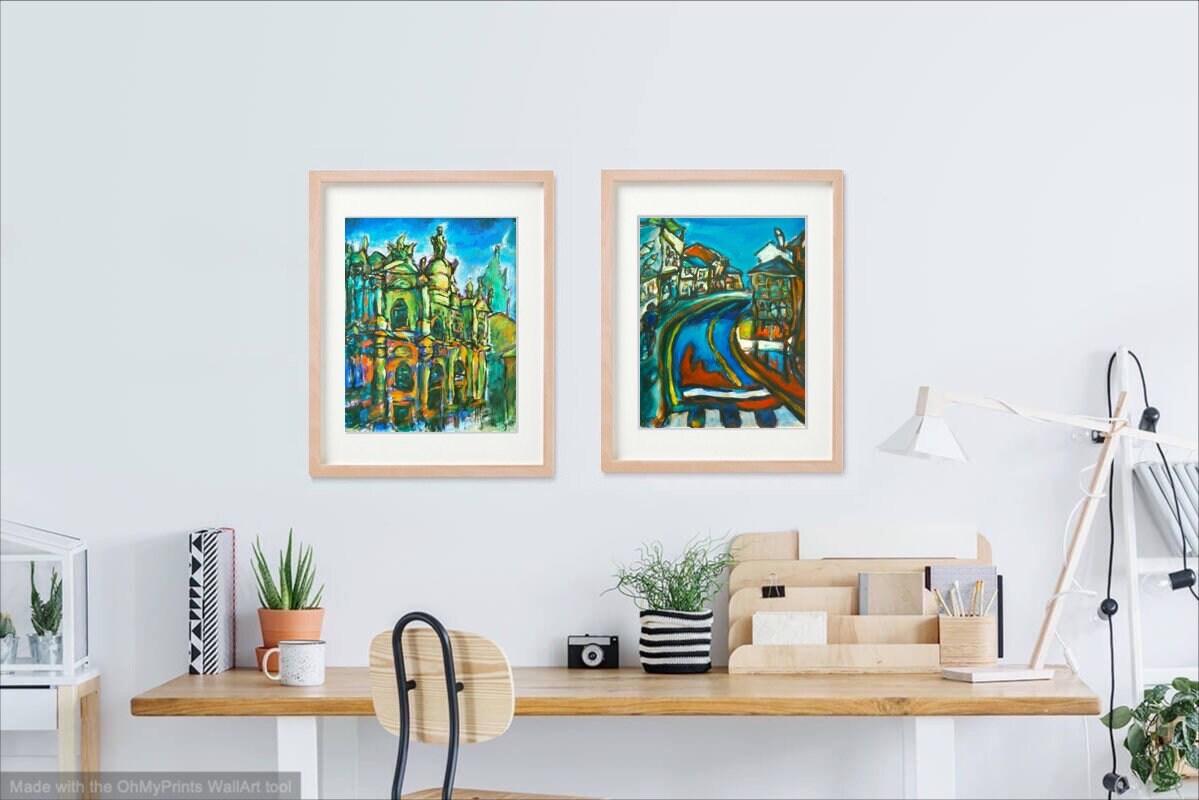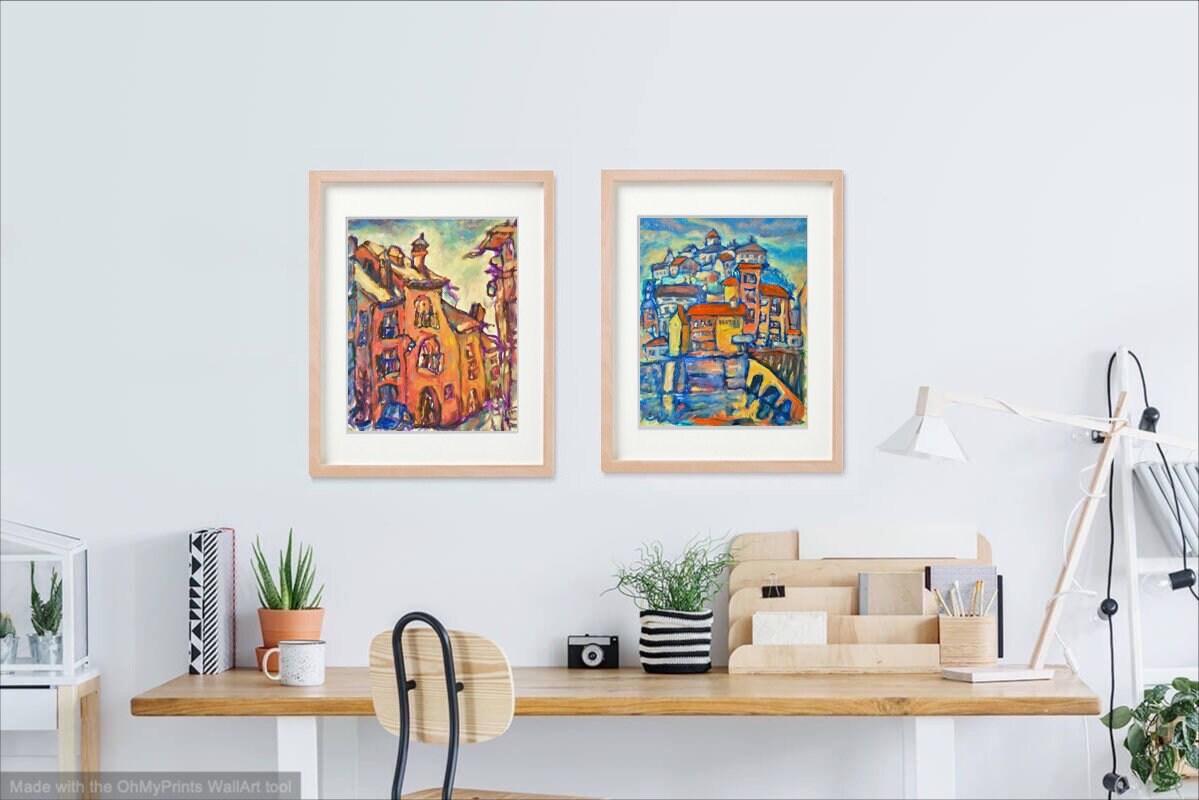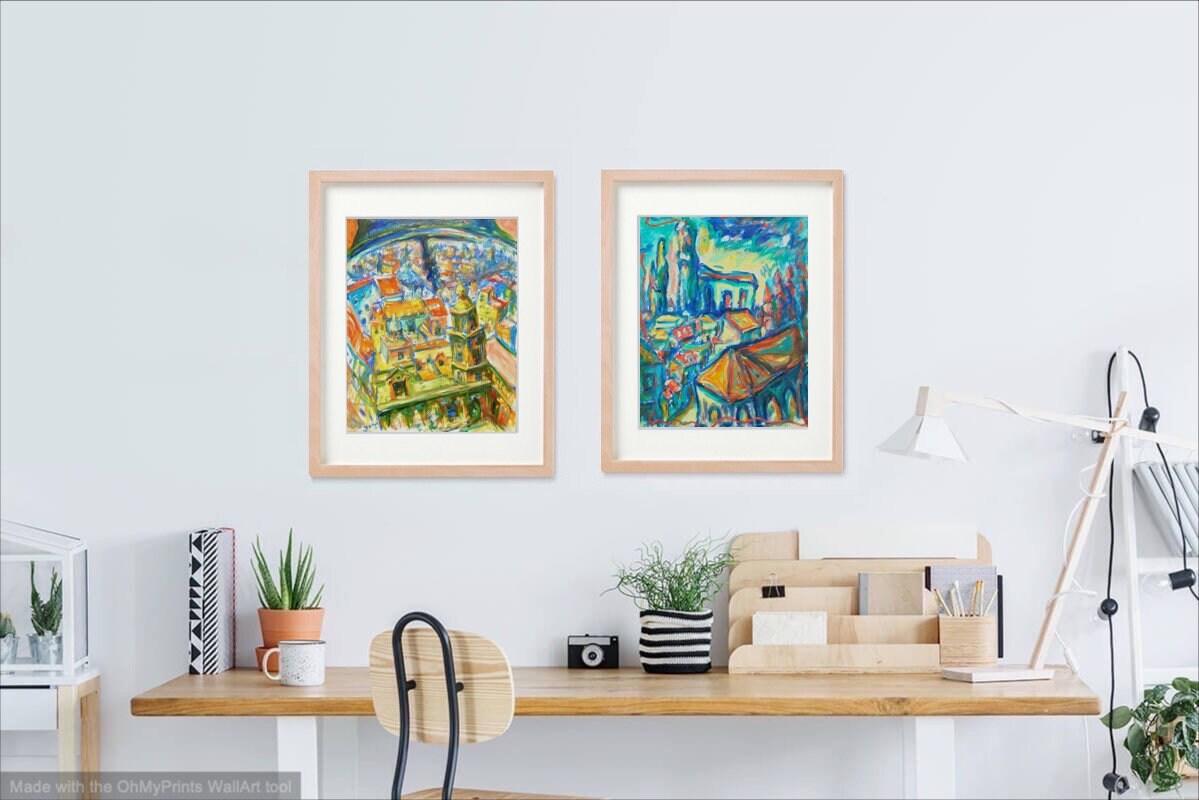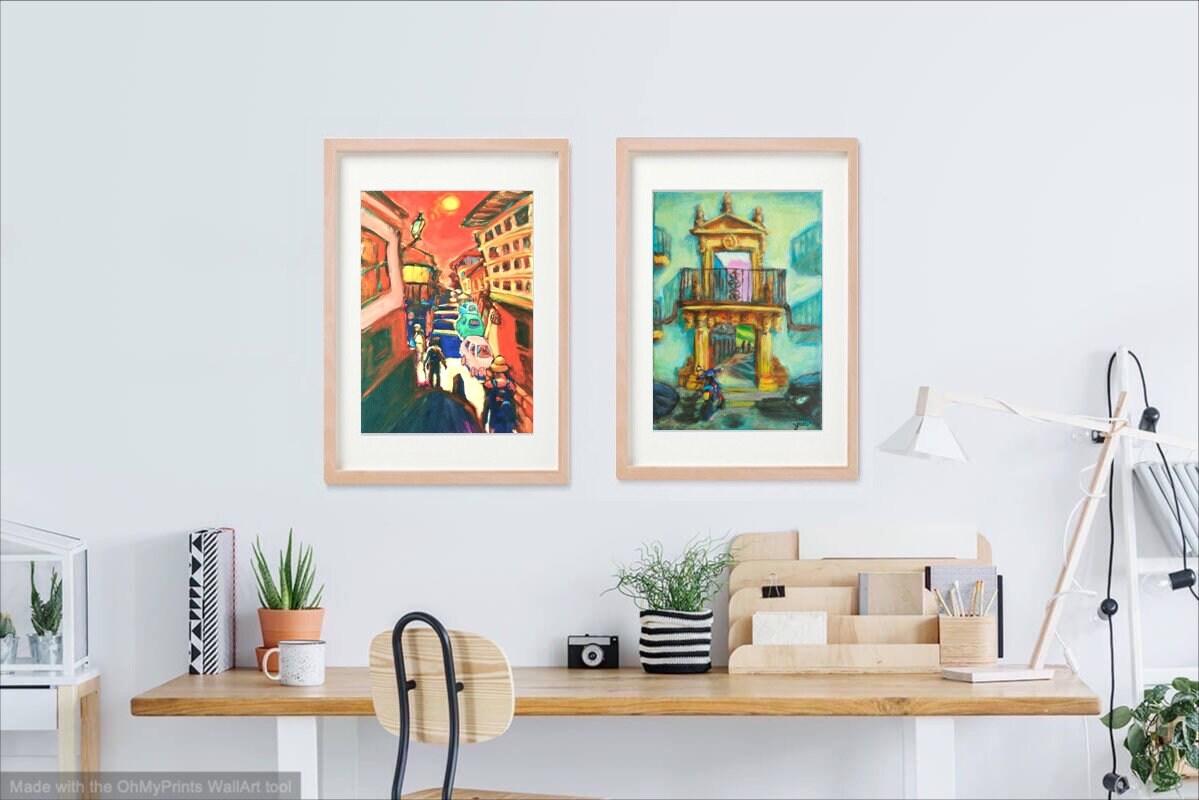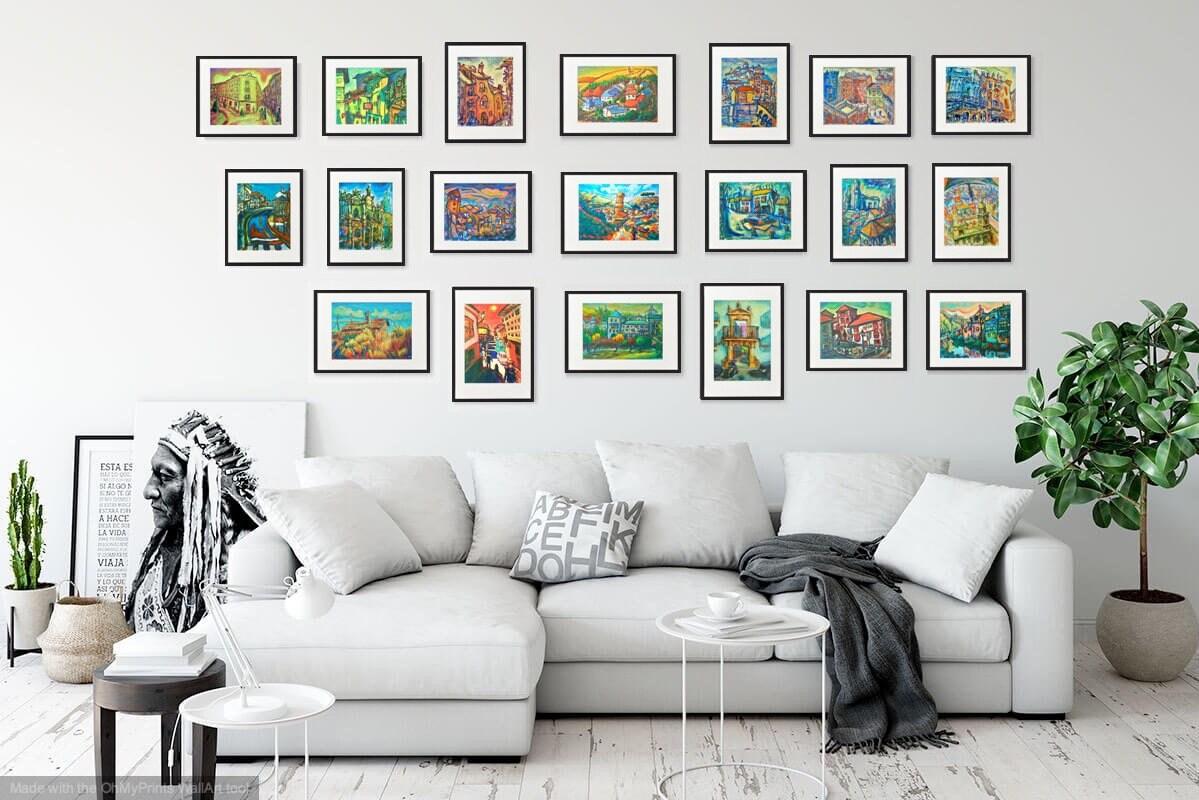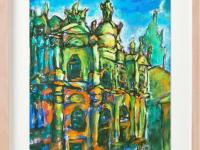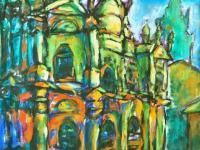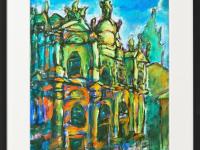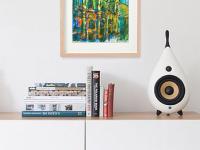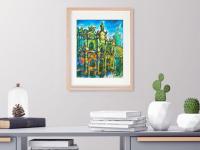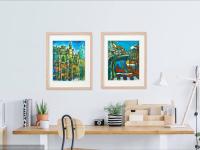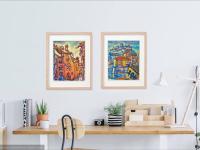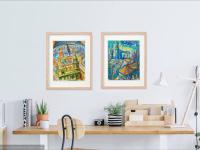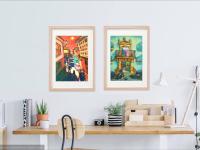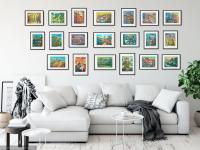 8 Spanish Art Prints - Spain camino de santiago compostela cathedral impressionist paintings of european architecture in surreal Cezanne style
Art print of bold expressive painting of Spain's Santiago de Compostela Cathedral, the vibrant Cezanne-influenced strokes echoing the artist's emotions on arrival at the final destination of the Camino de Santiago (Way of St James) pilgrim route. 2011.

* Title: Destined (Pics 1-6)
More Spain Camino art prints are available (in order shown in Pics 6-9), just choose Title under Art print no.

* Size: Standard frame size with thin white border (*free shipping)
- 5x7"
- 8x10" - or A4 size for art prints No. 7 & 8
- 11x14" limited ed - or A3 size for art prints No. 7 & 8

* Type: Epson UltraChrome K3 pigment ink on Archival Matte Paper - matte (i.e non glossy) keeps better with time and will not cause a glare when framed in glass.

A long-lasting professional quality print, signed by artist in pencil at the back for 5x7 & 8x10. For 11x14 limited edition prints (currently ed 4/50 for Destined), the ed number and artist signature will be in the white border below the image, in pencil. If, however you prefer a clean front print, let me know and I will sign and number on the back.

P.s. Image is copyrighted and may not be reproduced without permission. As you are viewing a screen image, the colors may vary slightly for the actual print. Frame & room images are for illustration purpose only and not to scale.