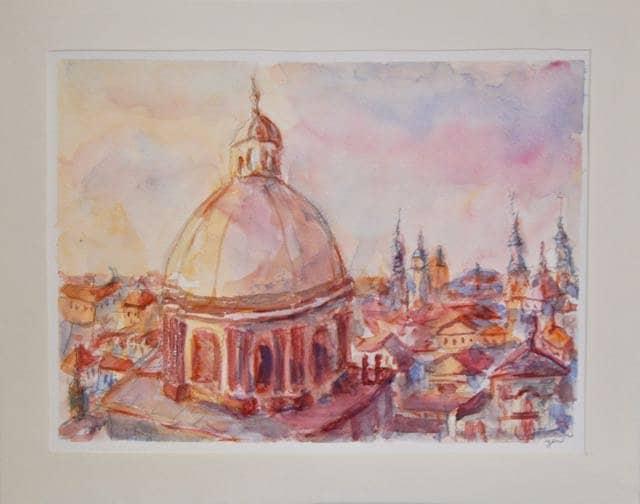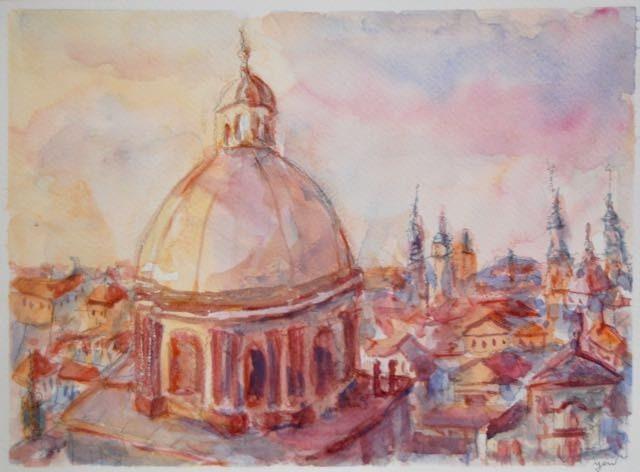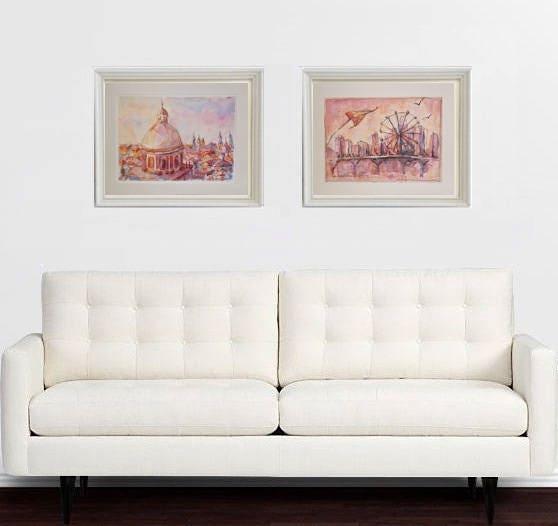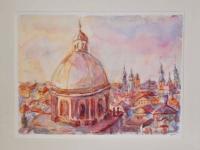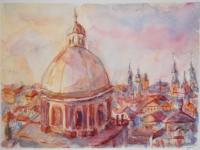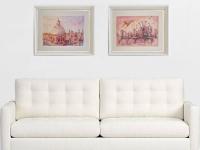 Prague Dome Cityscape - Original Watercolor Impressionist Landscape Painting Fine Art, Warm, European, Czech, Sunset, Architectural, Pastel
Prague dome landscape original watercolor painting of the Czech city's european architectural fine art in warm orange impressionist hues. 2017.

Title: Prague
Medium: Watercolour on Paper
Dimensions: 11"x14" (including off-white mat, ready to frame)

P.s. As you are viewing a screen image, the colors may vary slightly for the actual artwork. Images with frame are for illustration purpose only and not to scale.