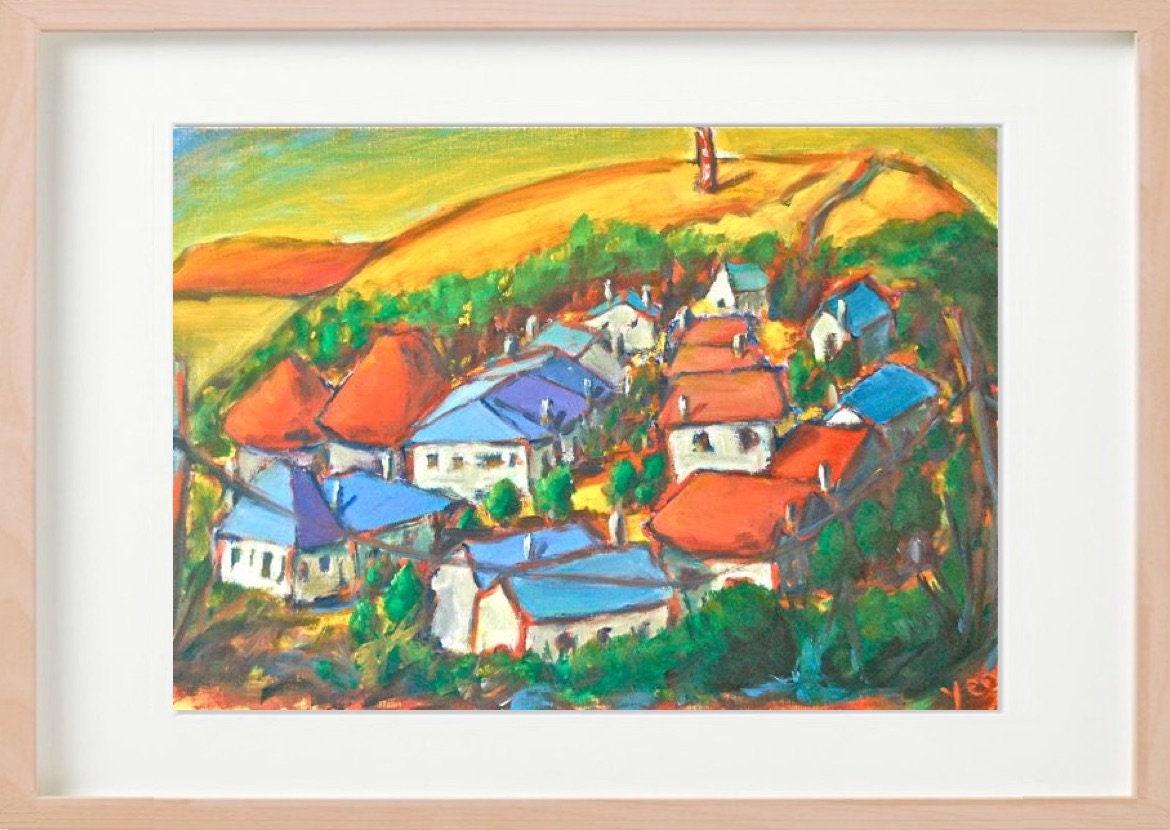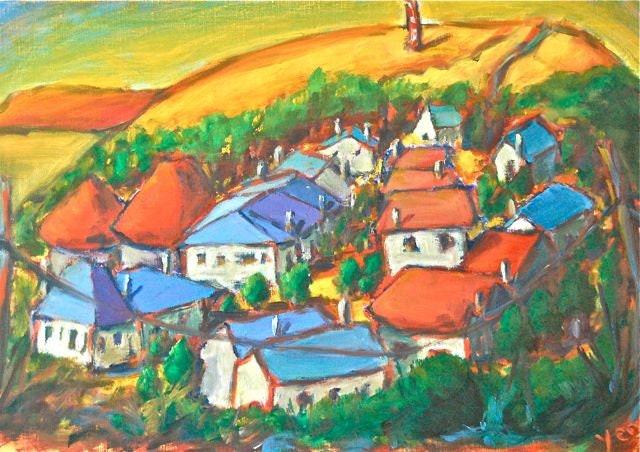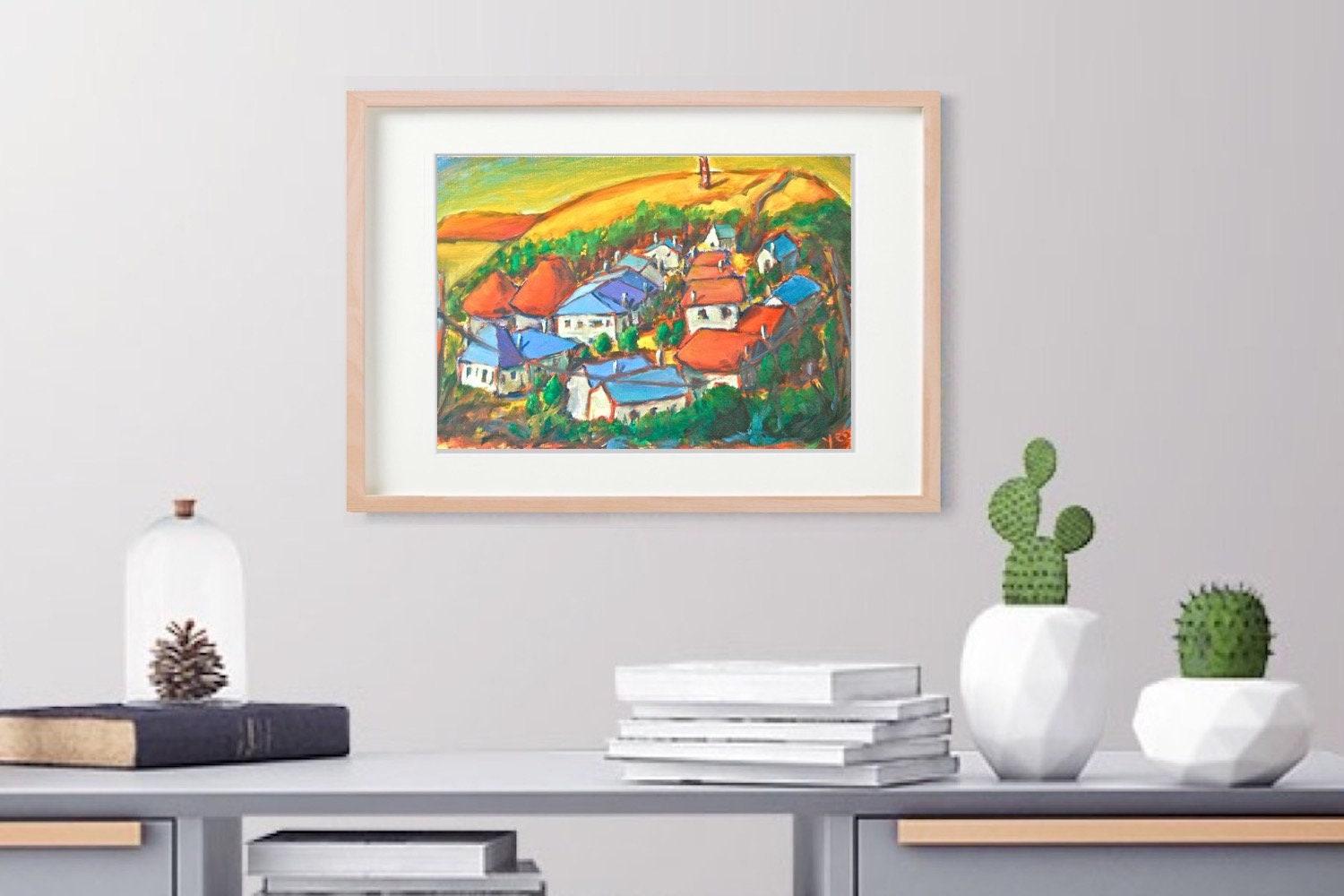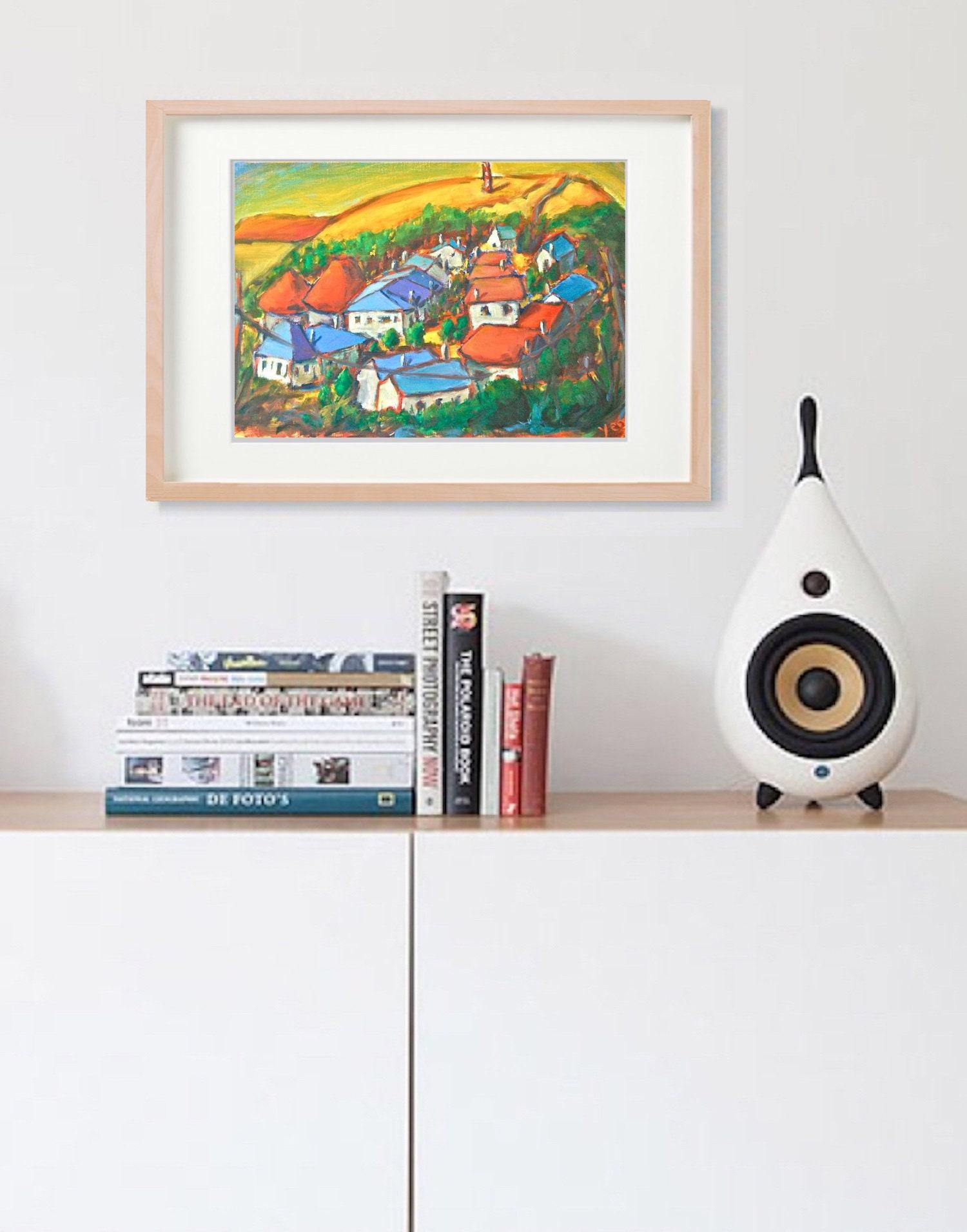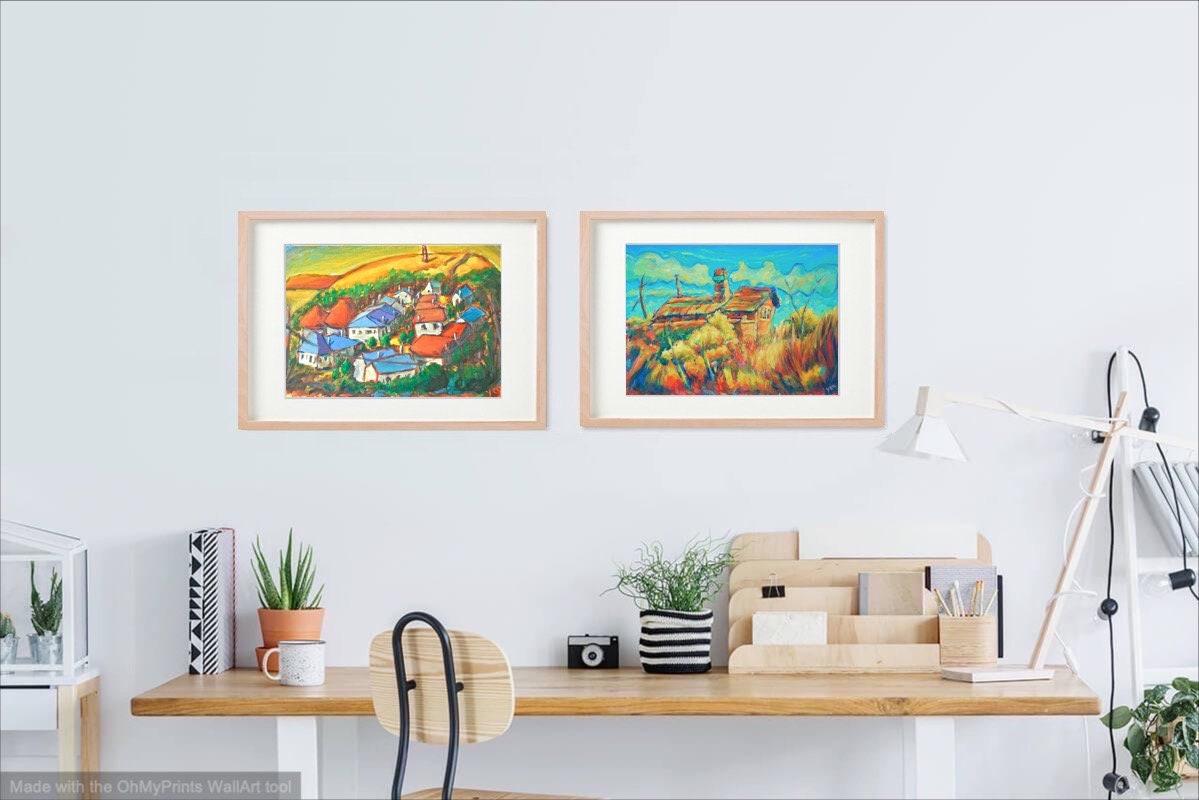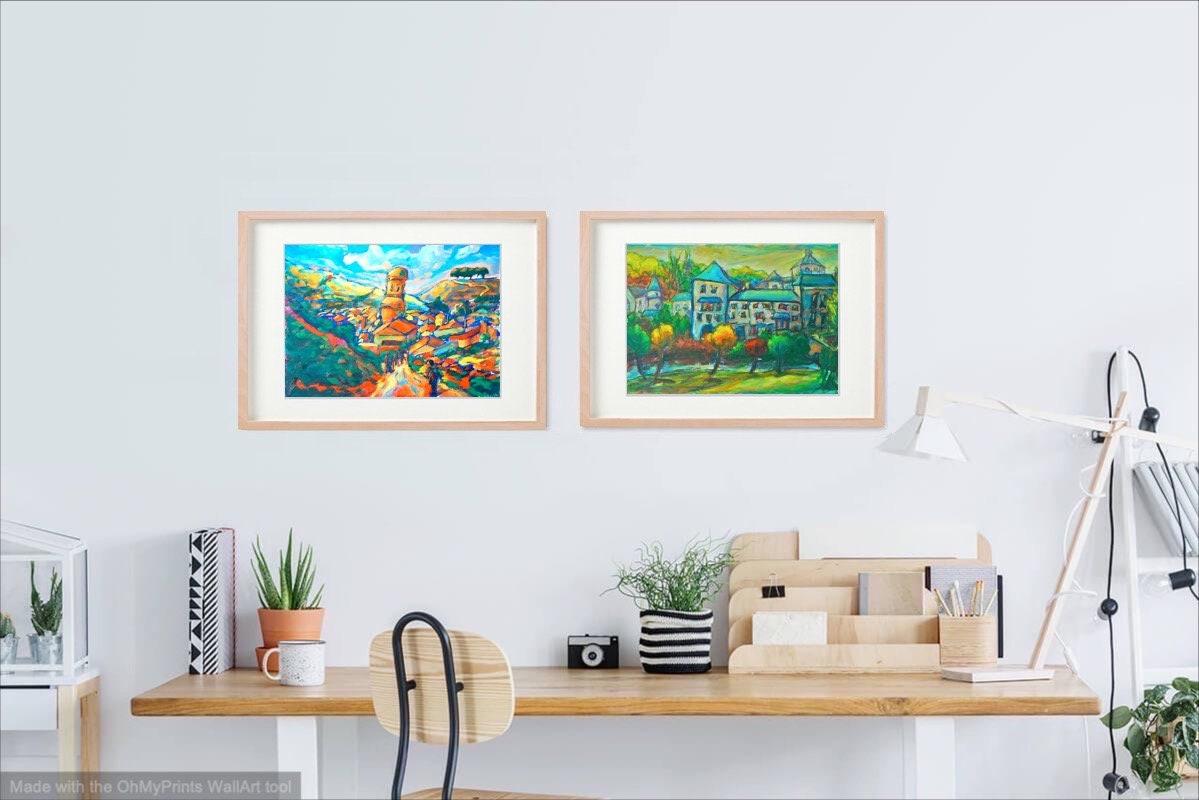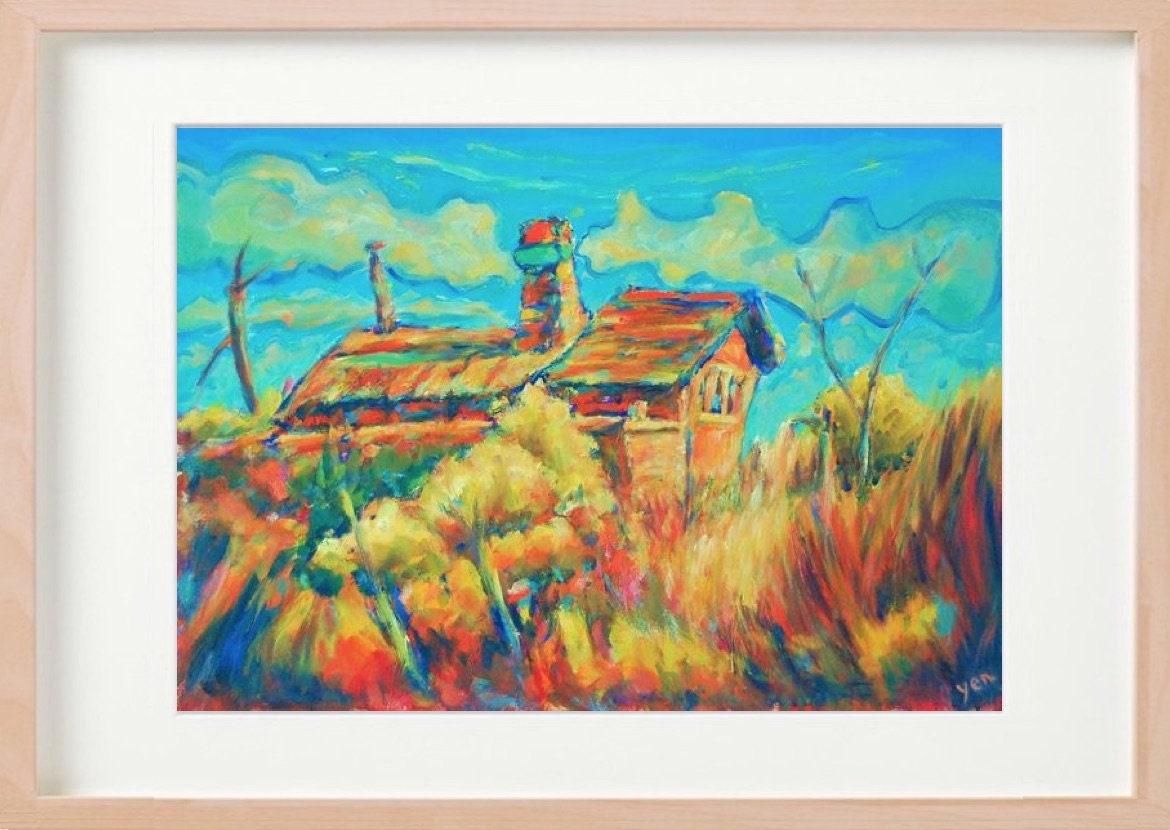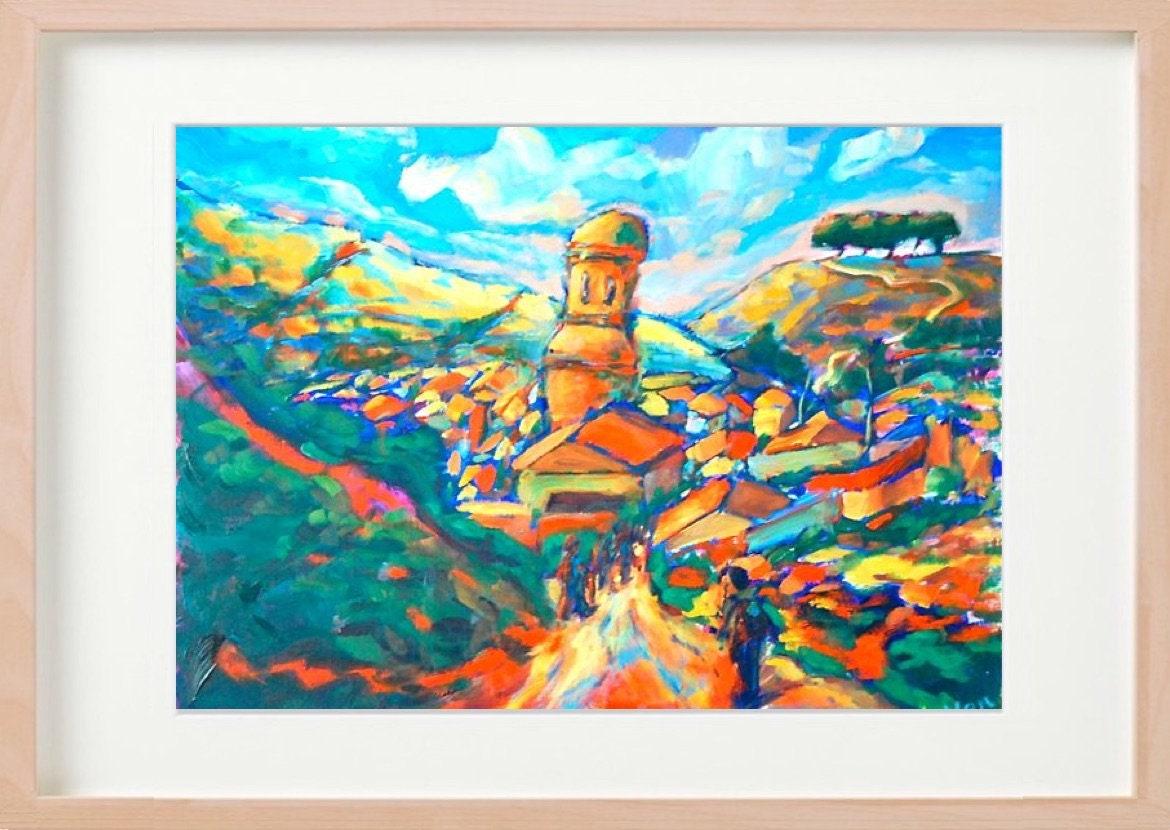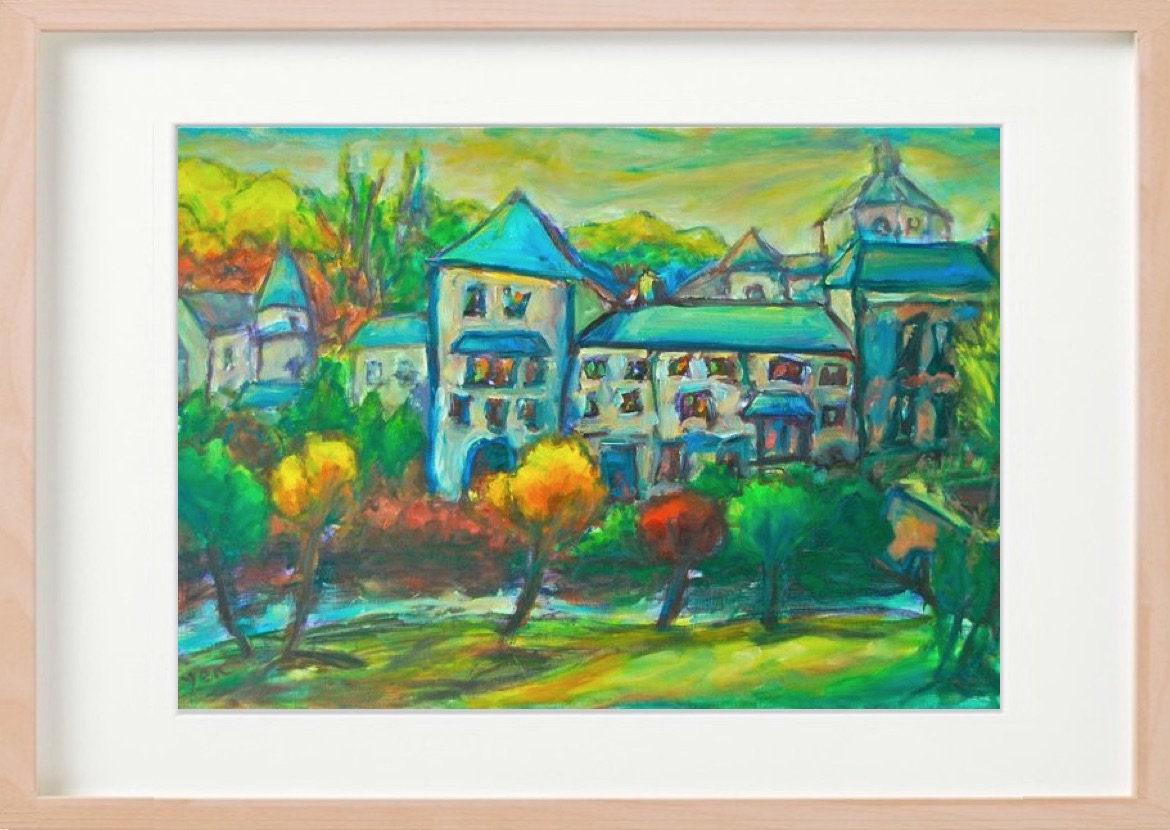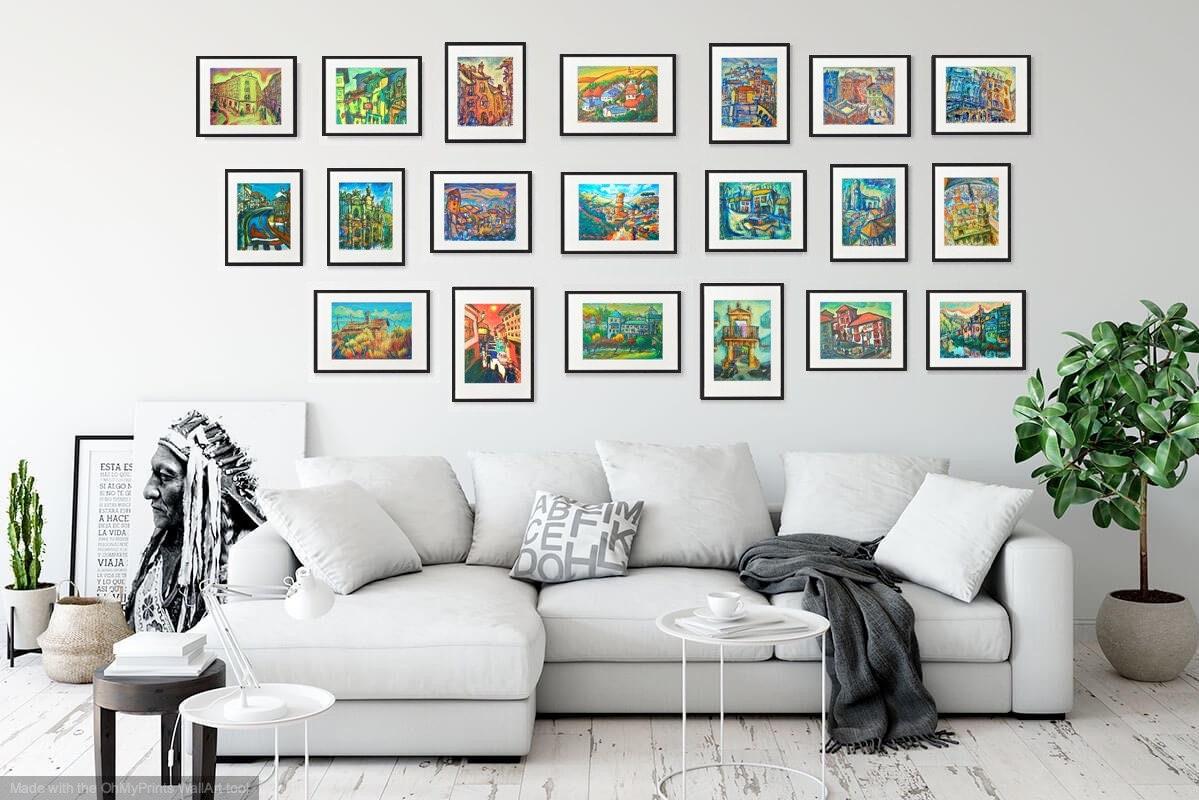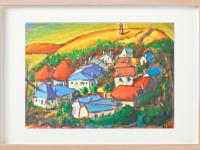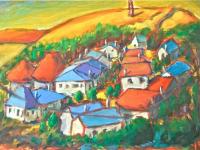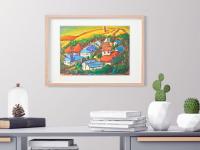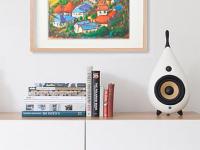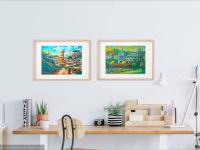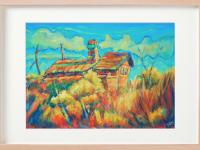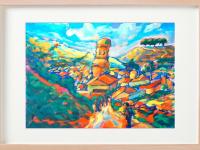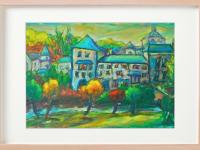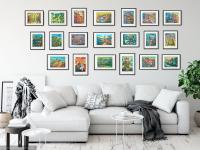 4 El Camino Art Prints - O Cebreiro Spain Village Landscape Paintings with whimsical houses in Galicia on Way of St James for hiker pilgrims
Giclee print of sold Camino de Santiago village landscape painting, of whimsical huts dotting the mountain in this holy grail religious gateway of the Way of St James. Spain Camino Series 2011.

* Title: O Cebreiro (Pics 1-5)
More Spain Camino art prints are available (in order shown in Pics 5-9), just choose Title under Art print no.

* Size: Standard frame size with thin white border (*free shipping)
- 5x7"
- A4
- A3 - limited ed

* Type: Archival Matte Paper - matte (i.e non glossy) keeps better with time and will not cause a glare when framed in glass.

A long-lasting professional quality print, signed by artist in pencil at the back for 5x7 & A4. For A3 limited edition prints (currently ed 2/50 for O Cebreiro), the ed number and artist signature will be in the white border below the image, in pencil. If, however you prefer a clean front print, let me know and I will sign and number on the back.

P.s. Images are copyrighted and may not be reproduced without permission. As you are viewing a screen image, the colors may vary slightly for the actual artwork. Frame & room images are for illustration purpose only and not to scale.