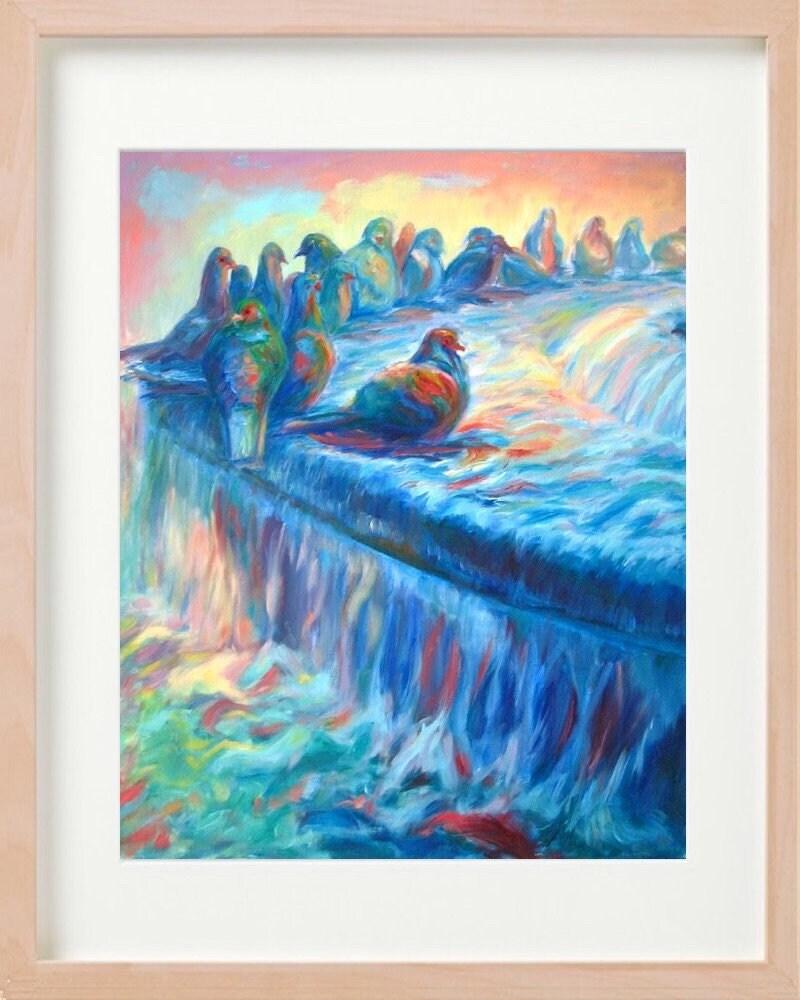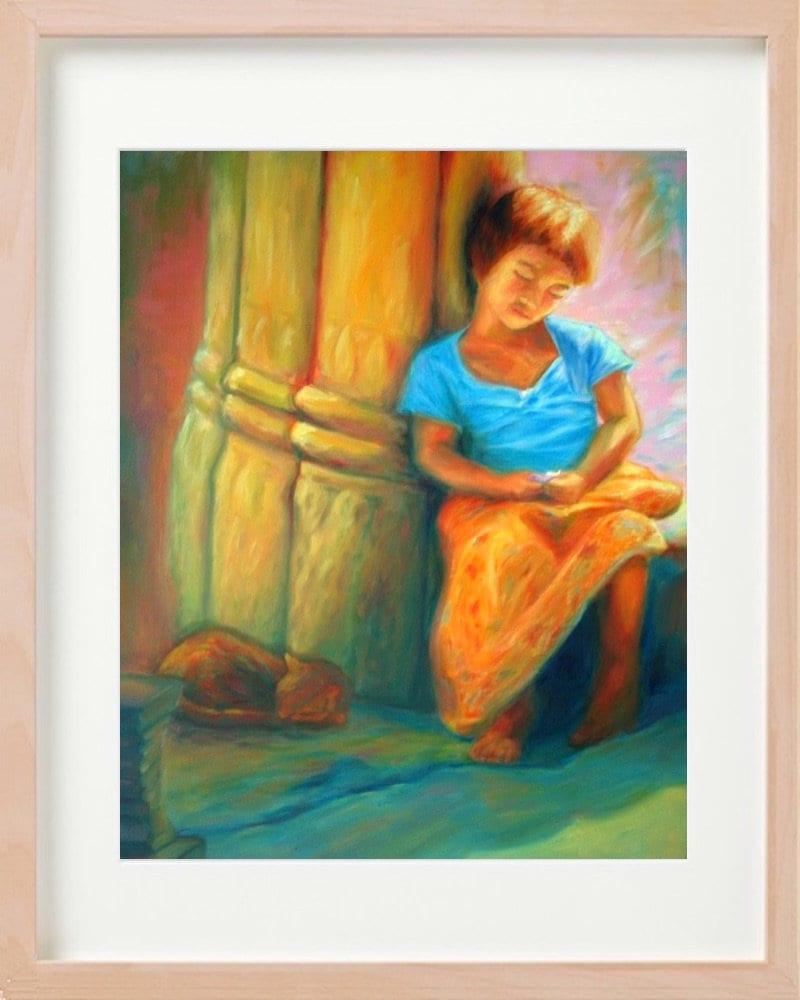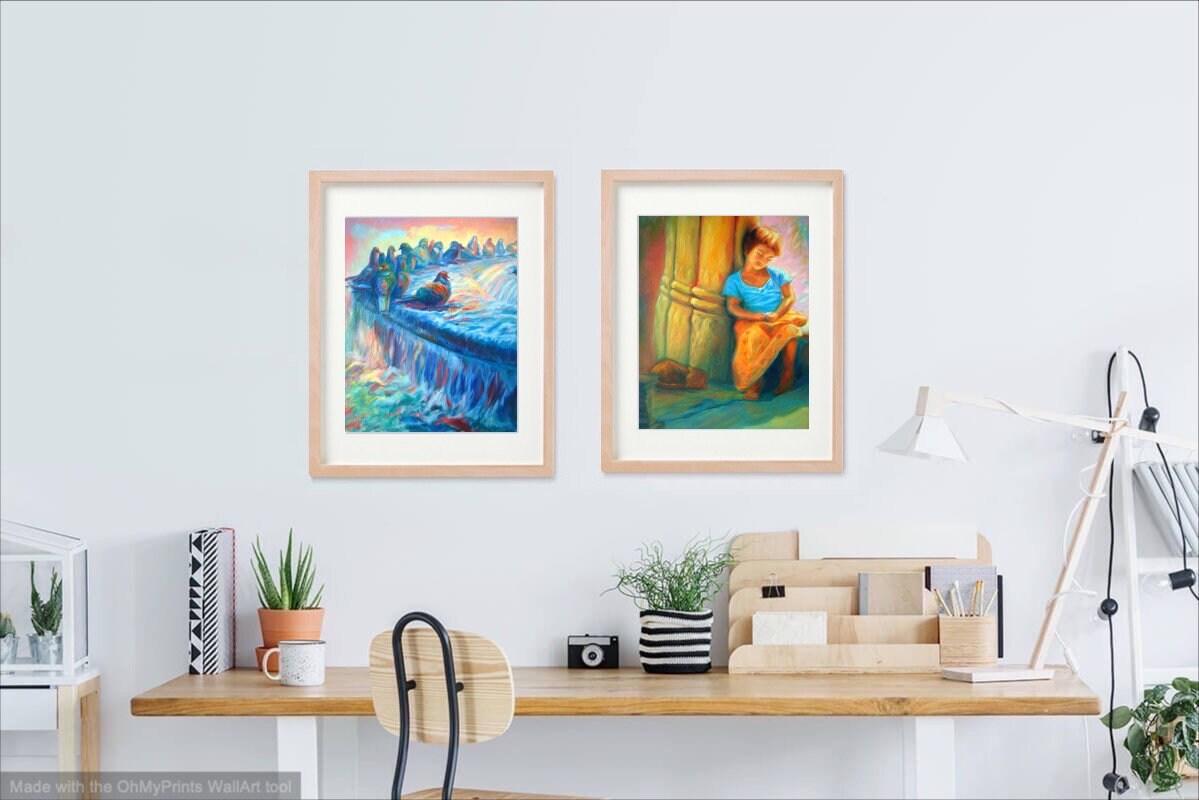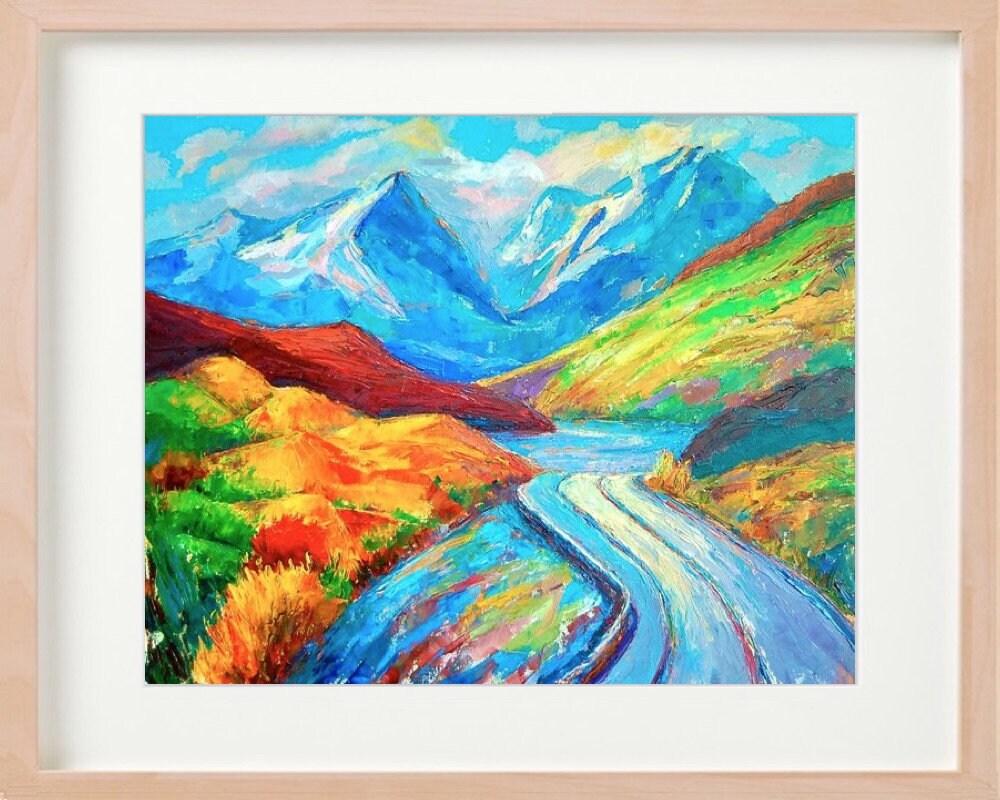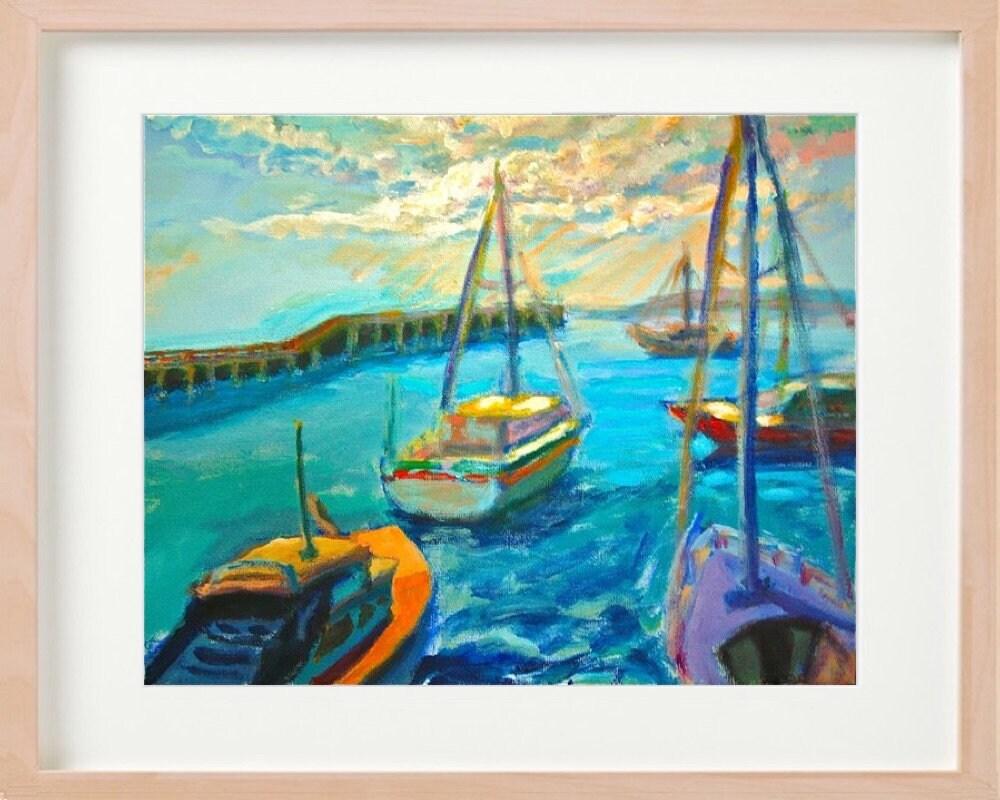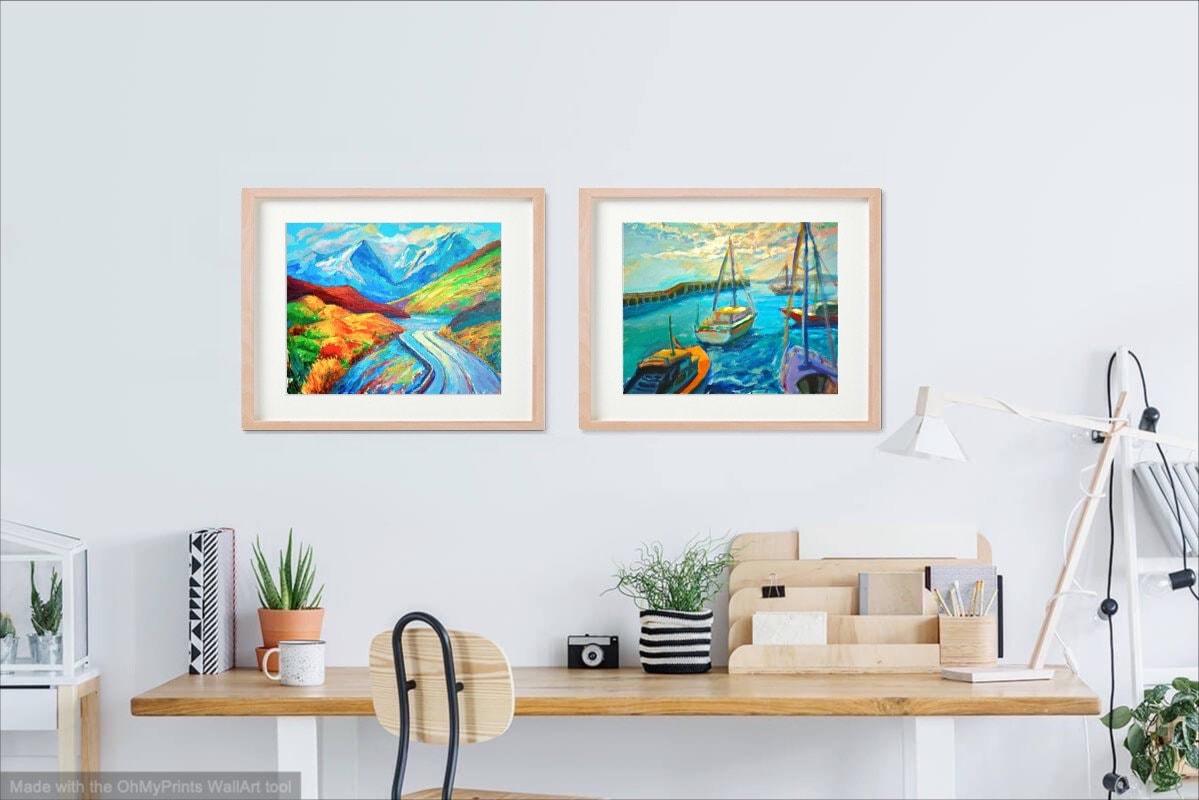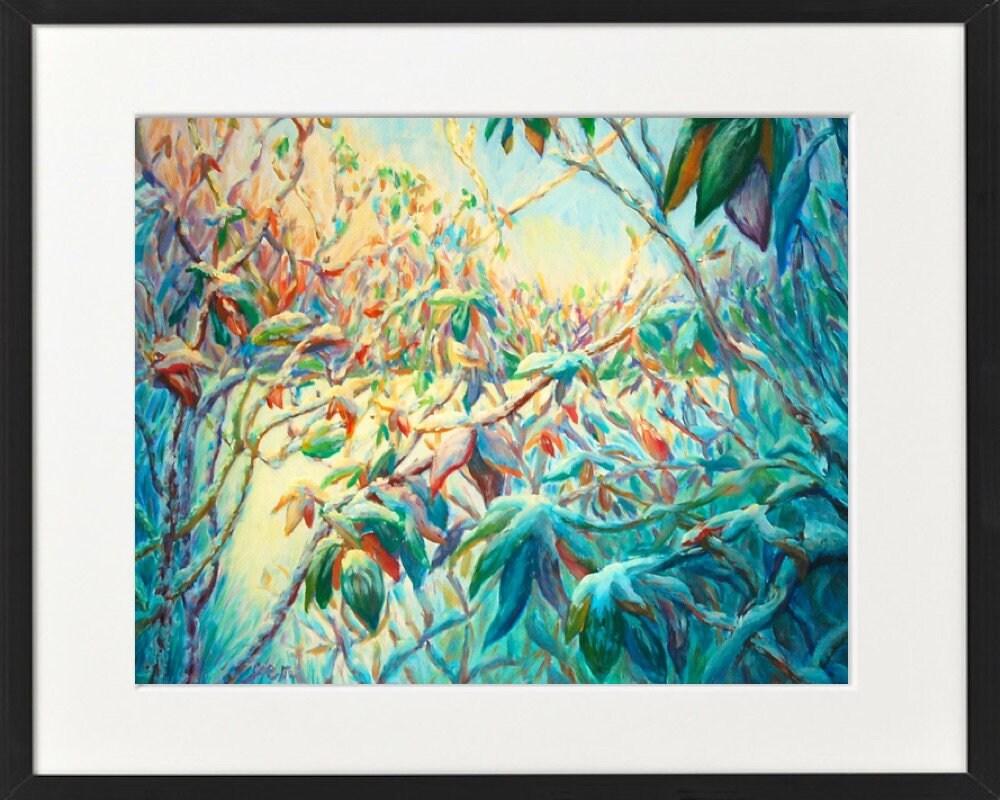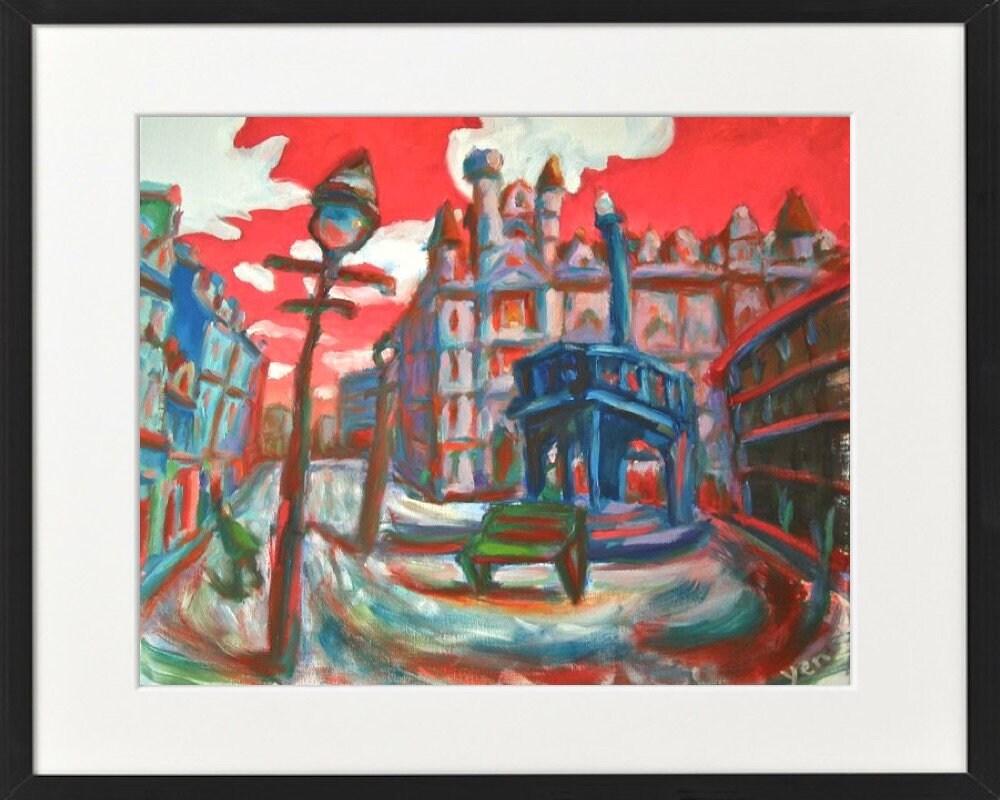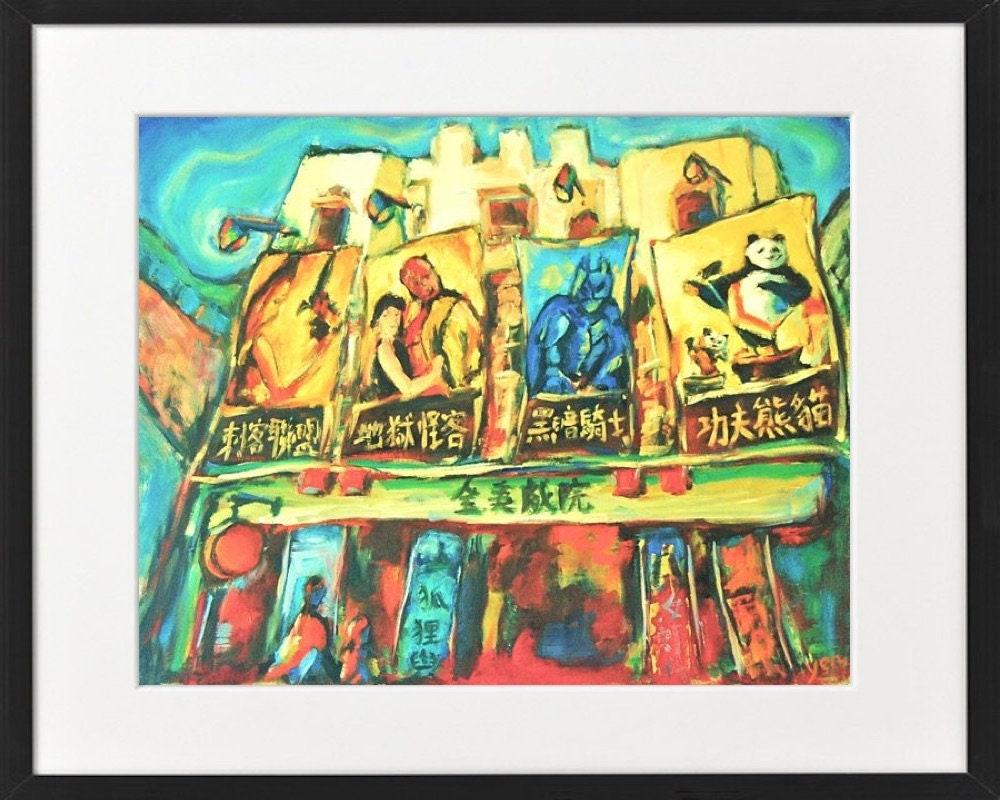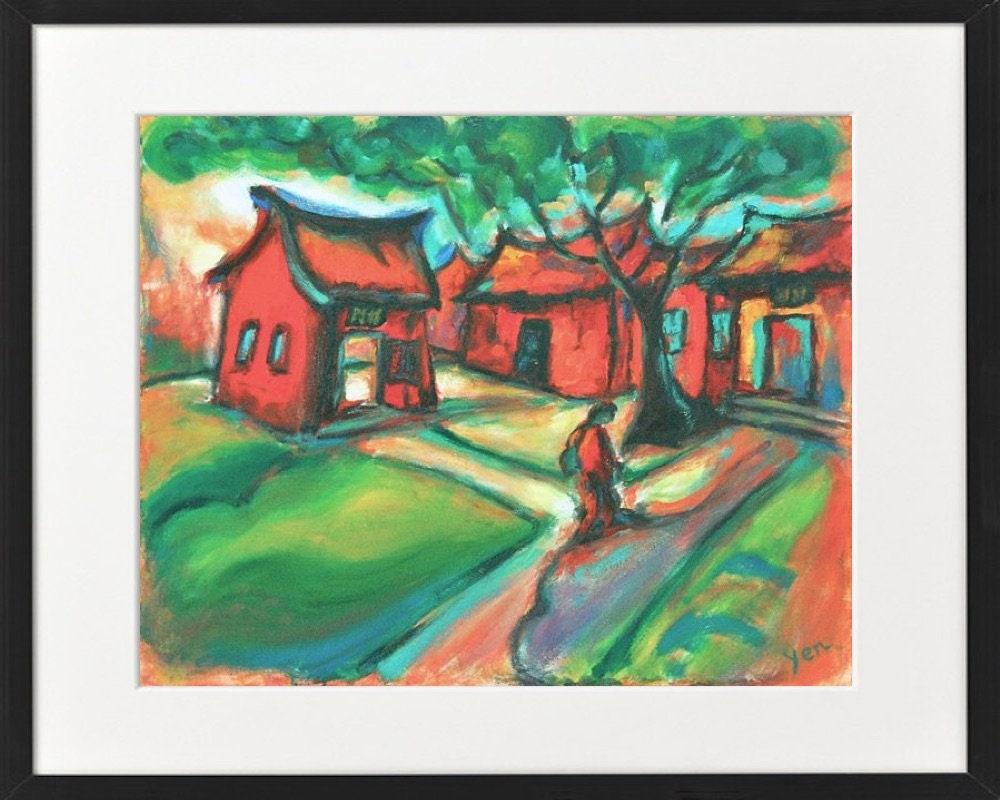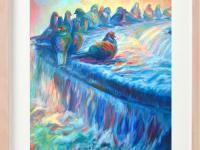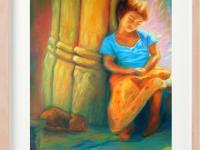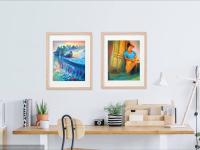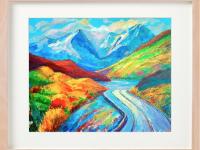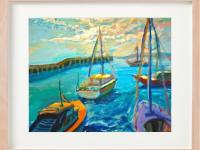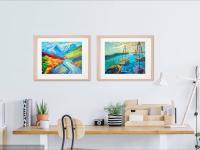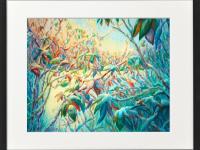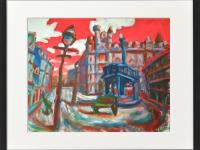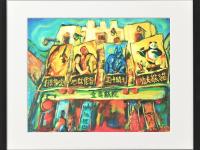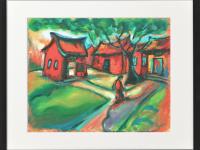 8 Impressionist Paintings Wall Art Prints -Pigeon Symphony, whimsical birds on blue water fountain, european Poland holidays decor travel art
Art prints of impressionist paintings from whimsical fountain pigeon birds in Poland, Cambodian girl at Angkor Wat, to scenery landscapes in Alaska, Australia, Bhutan, Scotland and Taiwan. World travel art 2006-2010.

* Title: Choose from 8 art prints (in order of pics shown)
1. Pigeon Symphony - poland krakow
2. Dreams~Girl At Angkor Wat - cambodia
3. Autumn Crescendo -alaska/yukon
4. Mornington Pier - australia
5. Winter Wonderland - bhutan
6. Zing - scotland aberdeen
7. Those Were The Days - taiwan
8. The Way - taiwan

* Size: Standard frame size with thin white border (*free shipping)
- 5x7"
- 8x10"
- 11x14" - limited ed

* Type: Archival Matte Paper - matte (i.e non glossy) keeps better with time and will not cause a glare when framed in glass.

A long-lasting professional quality print, signed by artist in pencil at the back for 5x7 & 8x10. For 11x14 limited edition prints (out of a run of 50), the ed number and artist signature will be in the white border below the image, in pencil. If, however you prefer a clean front print, let me know and I will sign and number on the back.

P.s. Image is copyrighted and may not be reproduced without permission. As you are viewing a screen image, the colors may vary slightly for the actual print. Frame & room images are for illustration purpose only and not to scale.