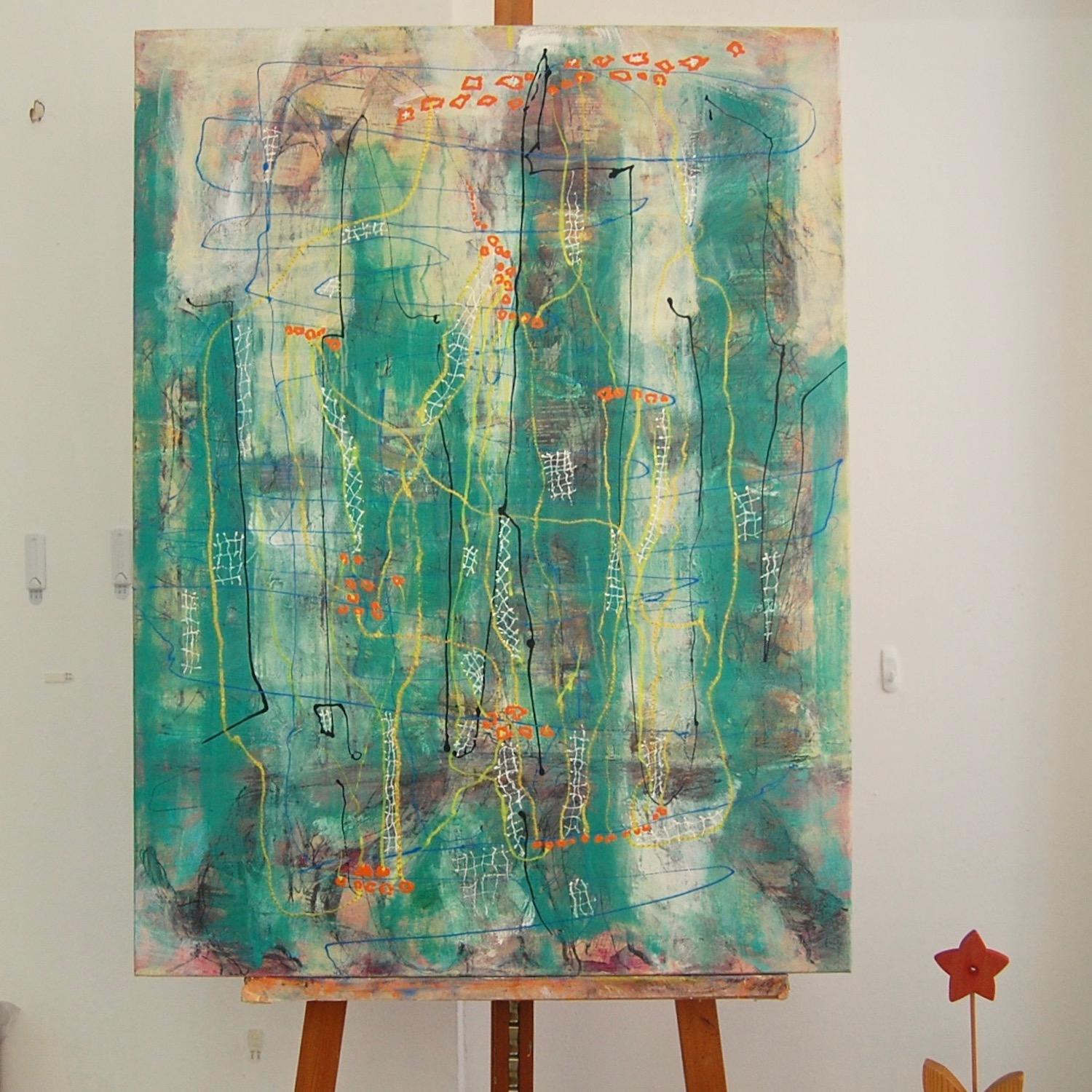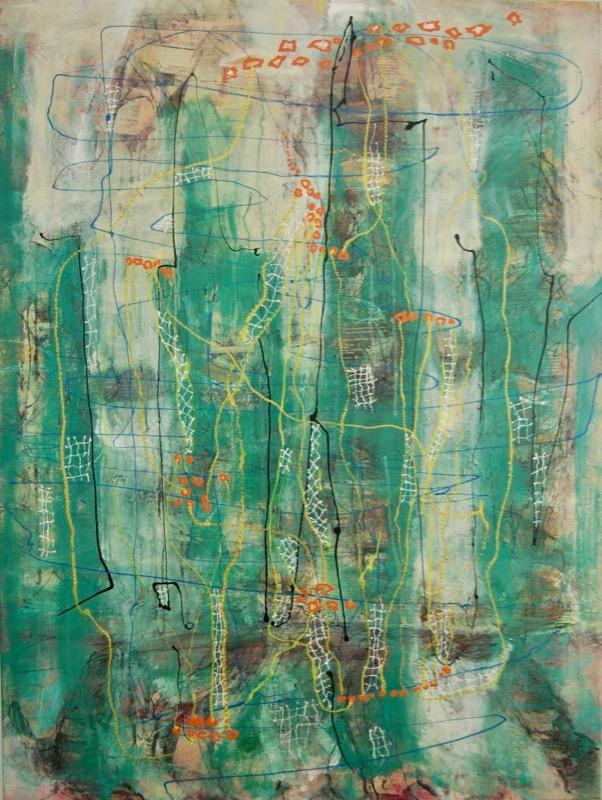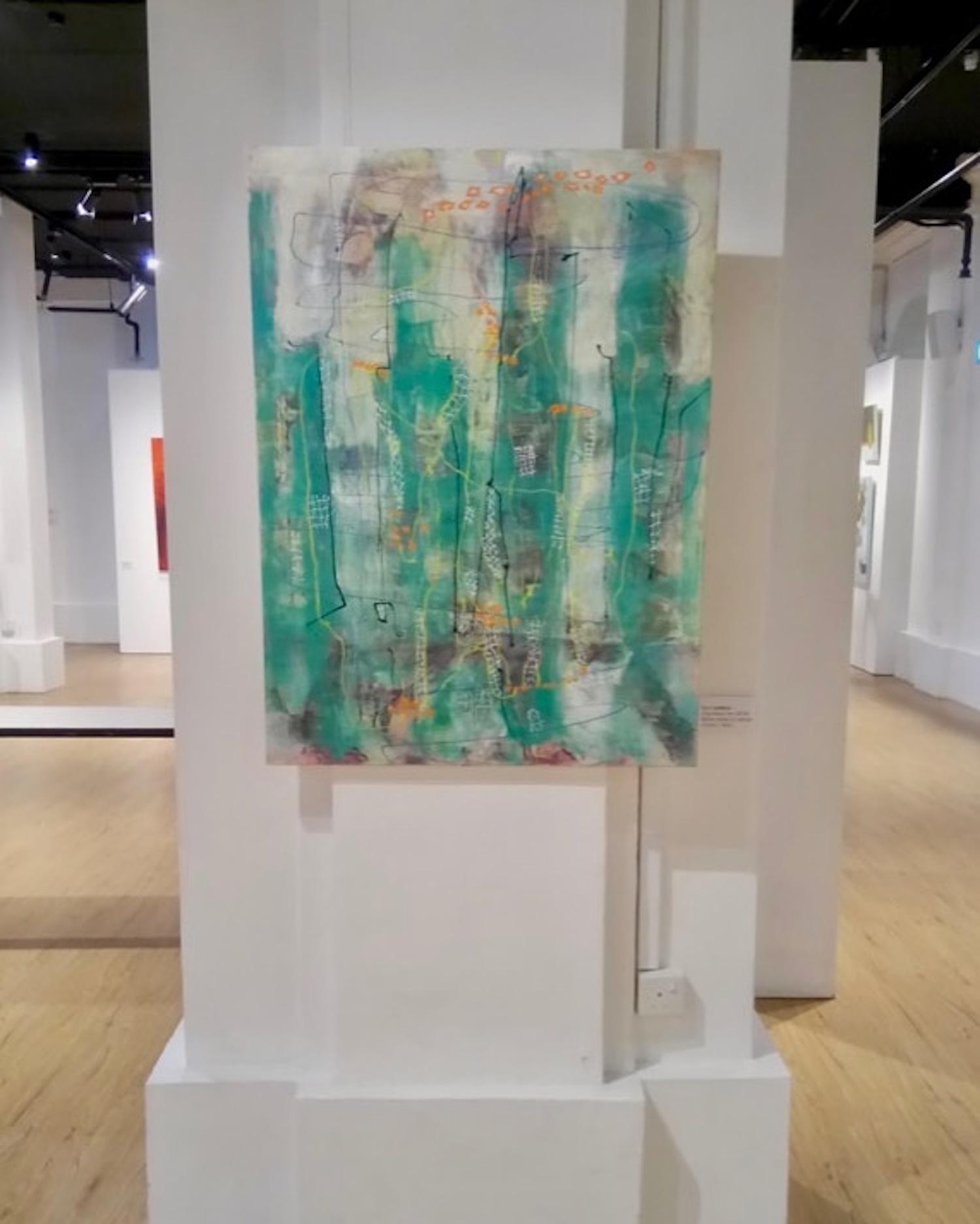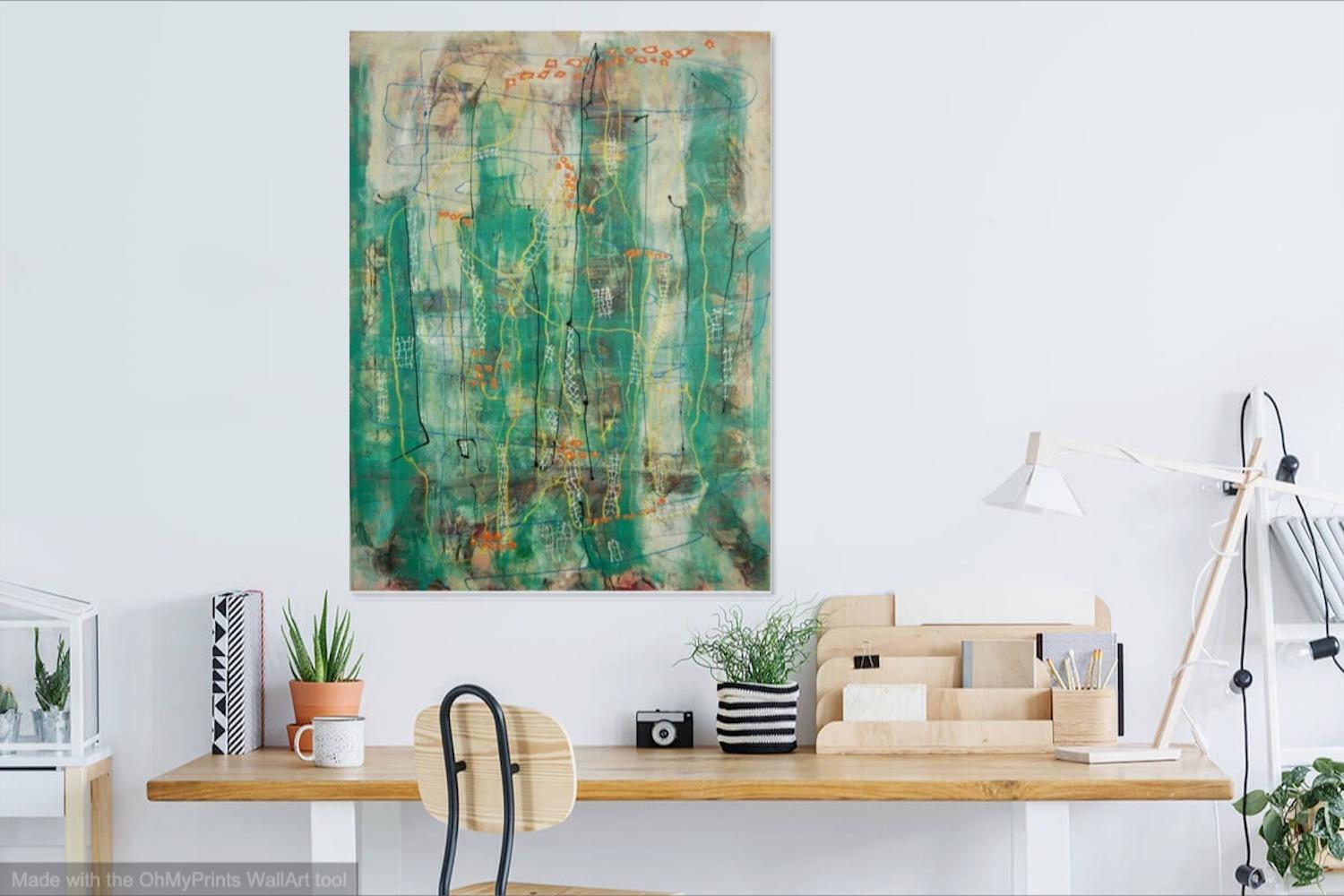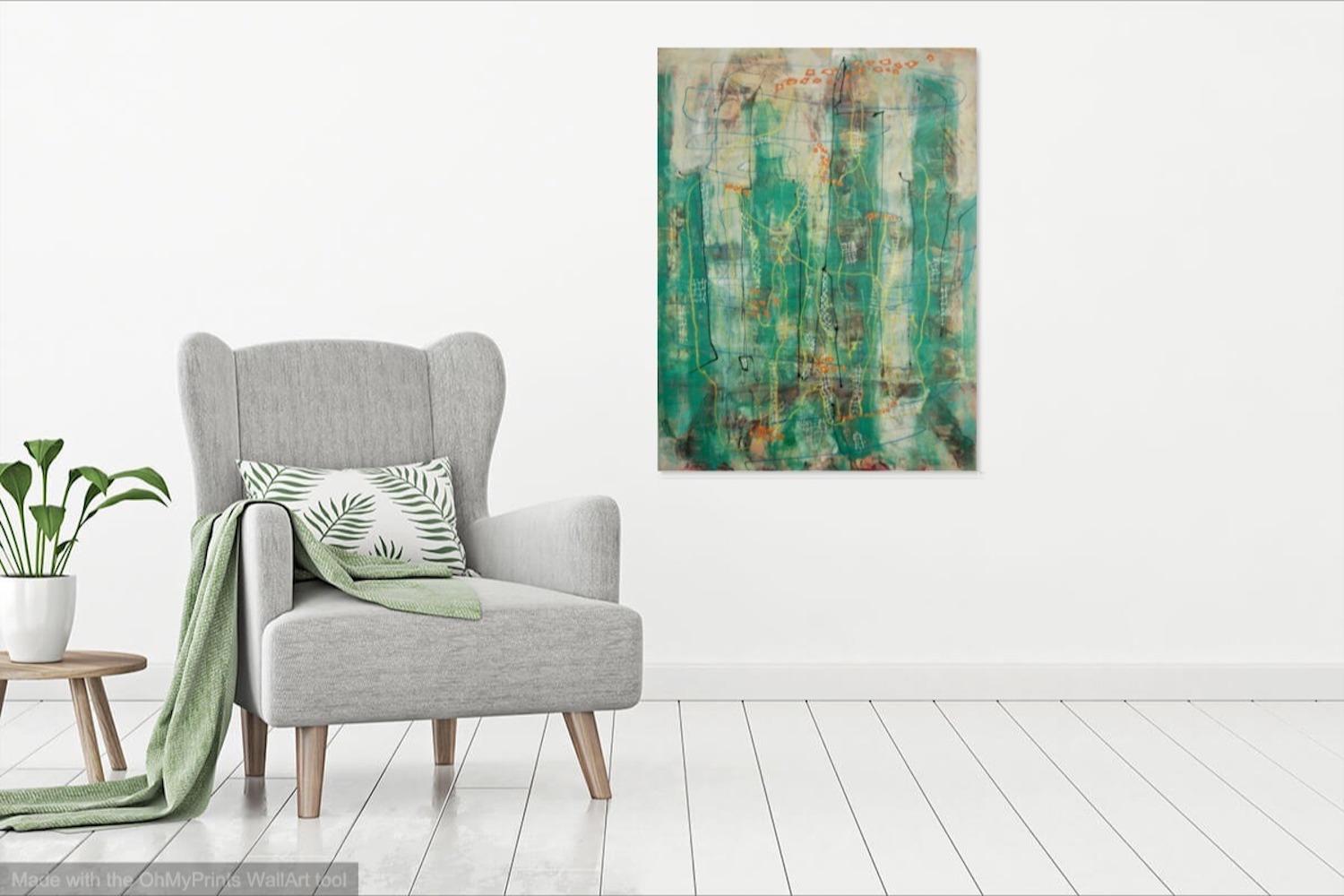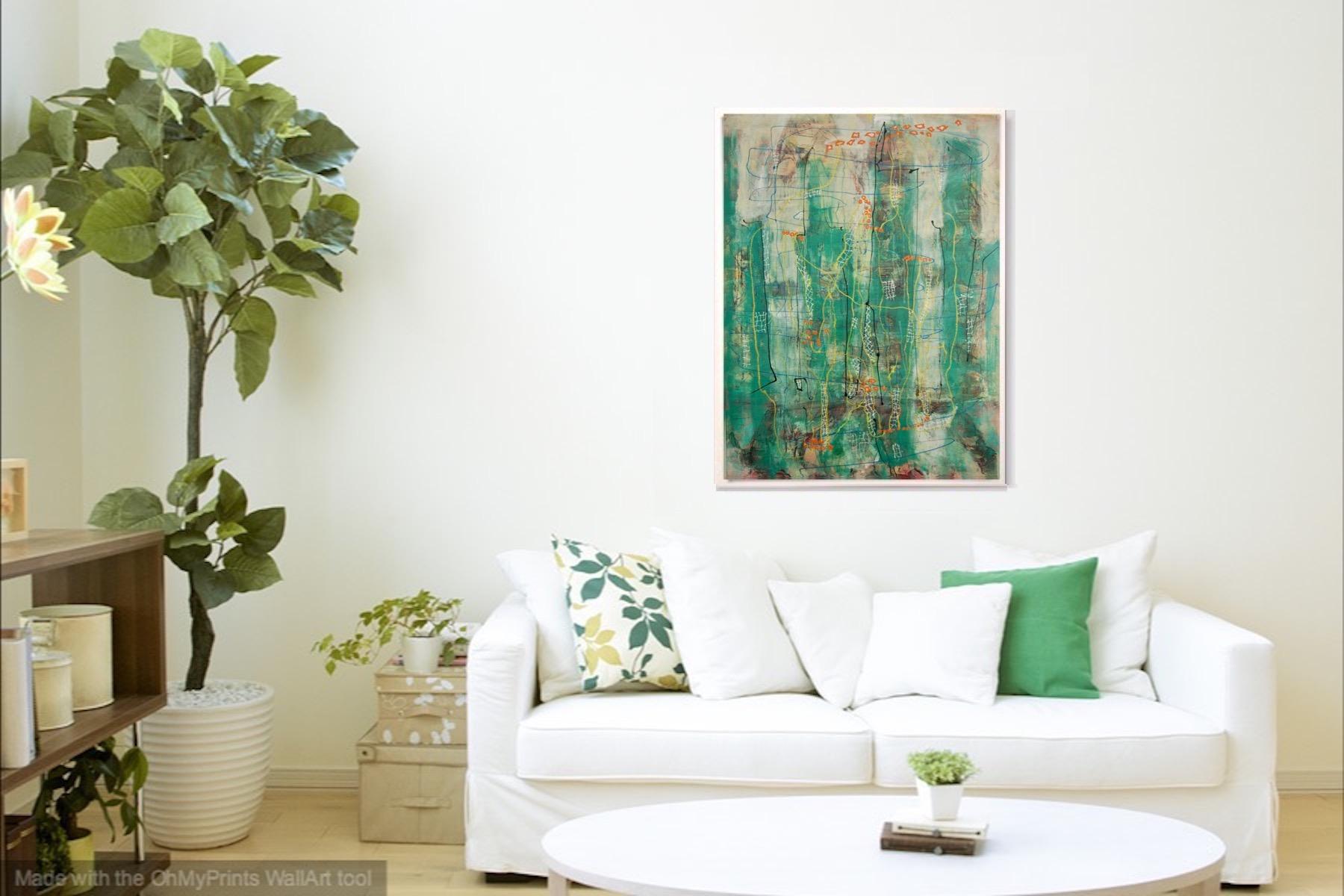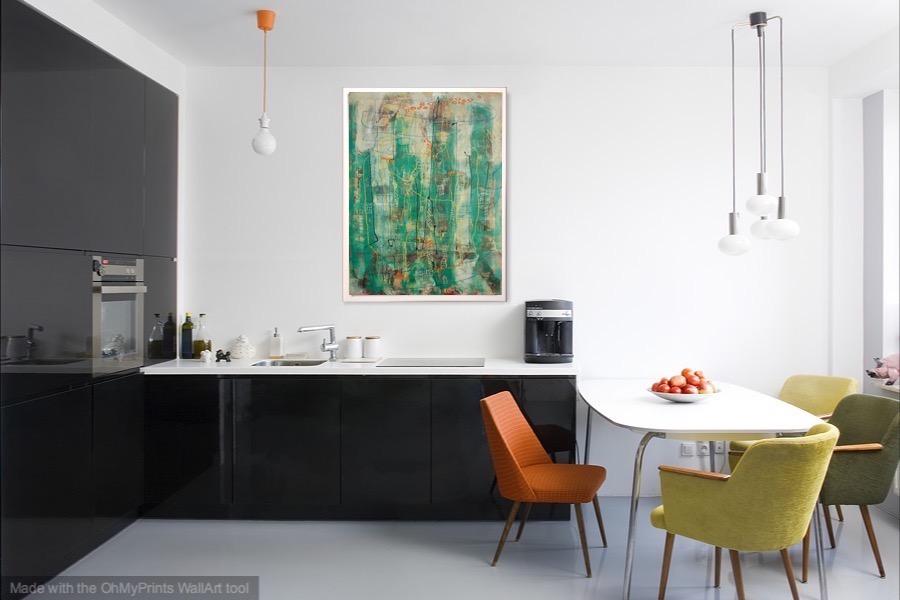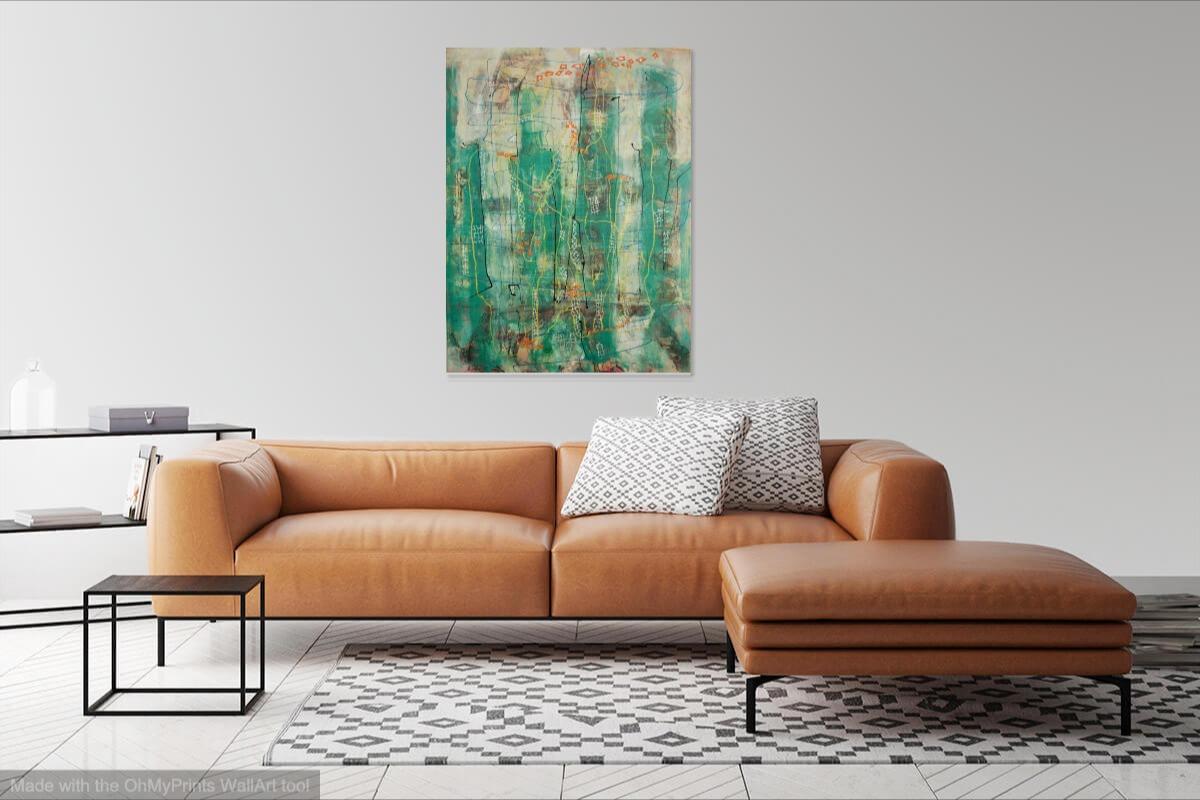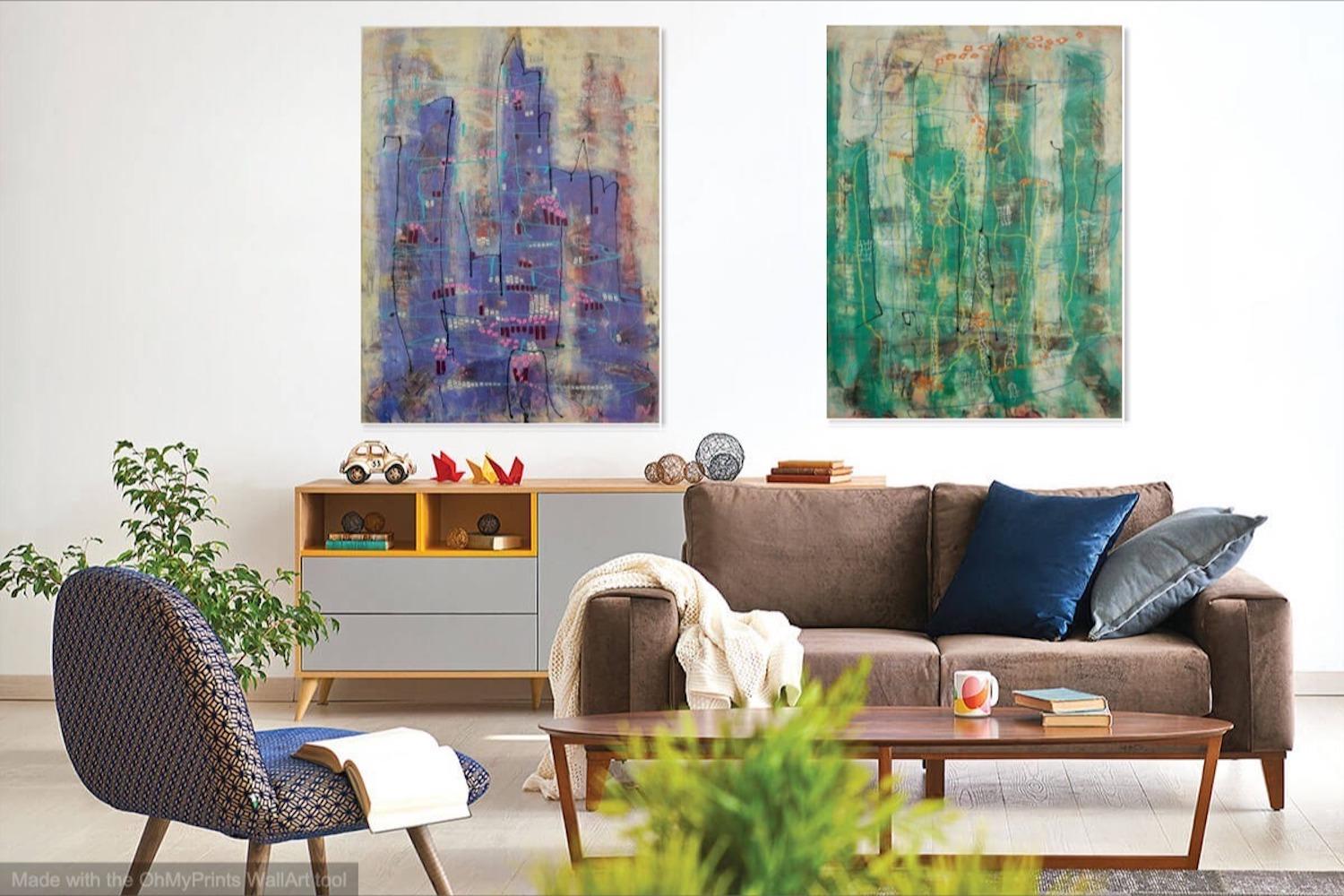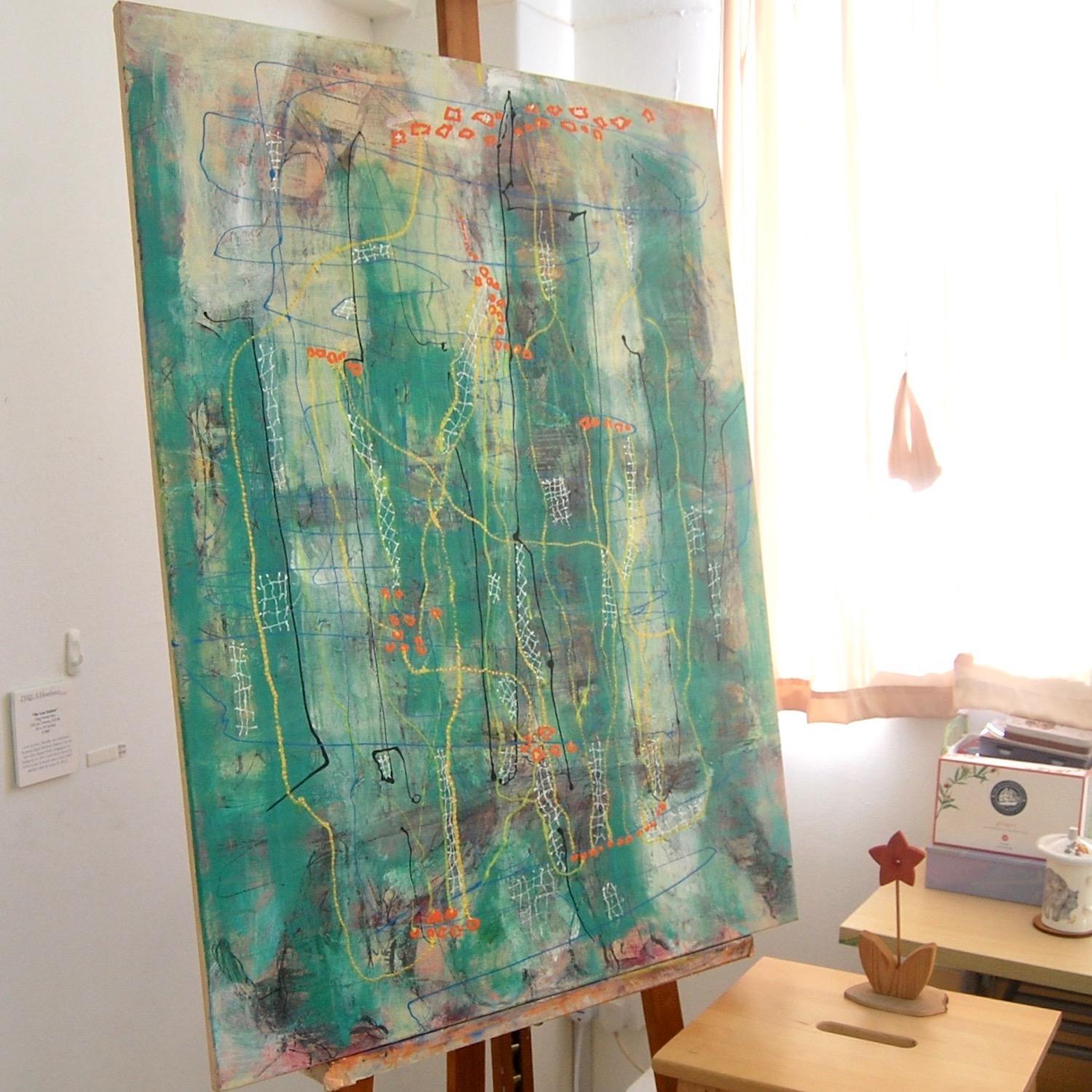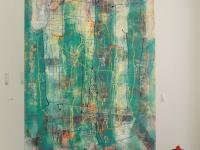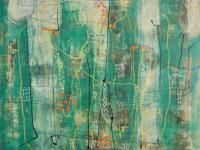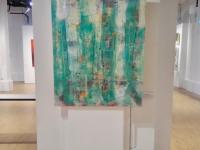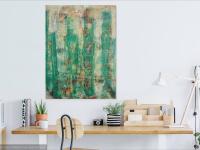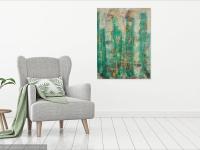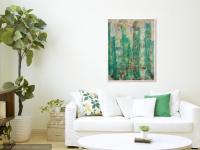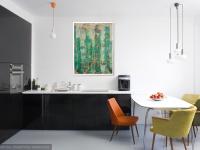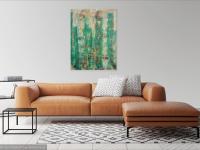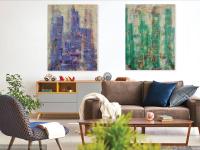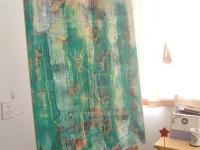 Abstract city buildings original painting in whimsical green shapes, a mixed media fine art mood artwork with atmospheric layers and collage
Mood abstract city buildings painting art in green atmospheric shapes, a rich mixed media original artwork with intricate whimsical nooks and lines, shimmering translucent layers and mysterious collage undertones. 
From a twin original artwork creation exploring the theme of losing and finding oneself again, souls in the city and their untold stories. 2019.
Title: Cs n ladders
Medium: Mixed Media on Ready-to-Hang Canvas 
Dimensions: 40 x 30 x 0.5 in
See how painting is created: https://www.instagram.com/p/Bz8dyN6HgCe/
The artwork is signed on the side of the canvas, varnished and includes a Certificate of Authenticity. 
P.s. Image is copyrighted and may not be reproduced without permission. As you are viewing a screen image, the colors may vary slightly for the actual artwork. Room images are for illustration purpose only and not to scale.