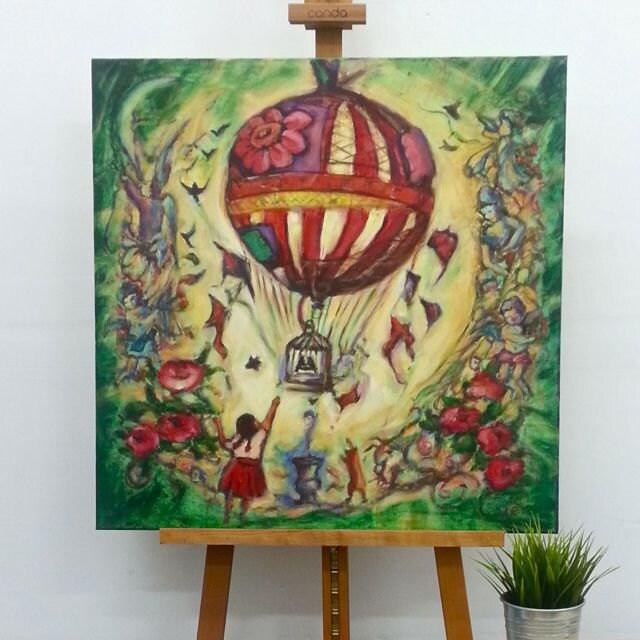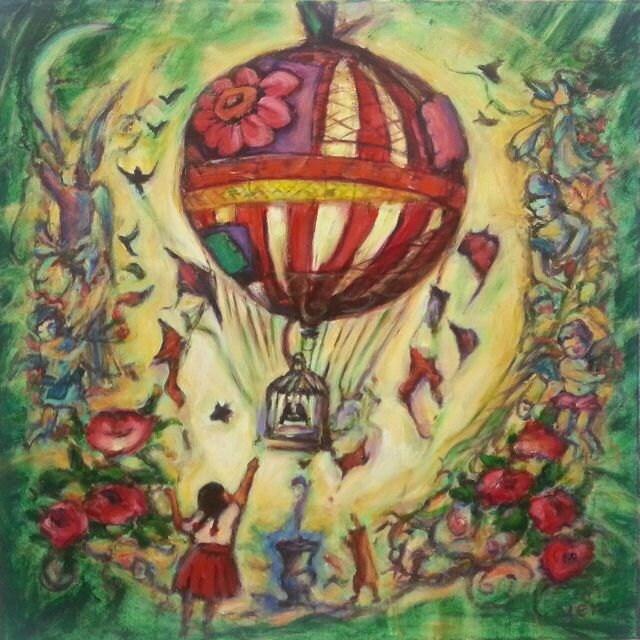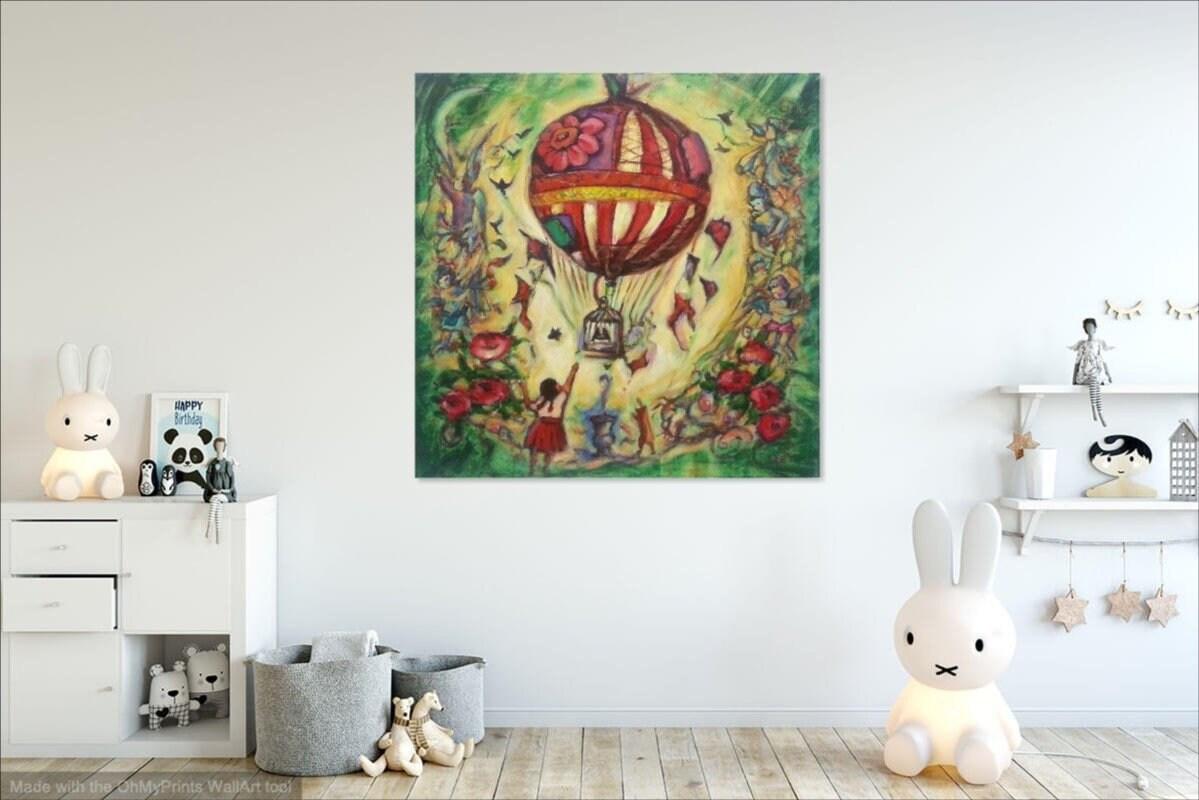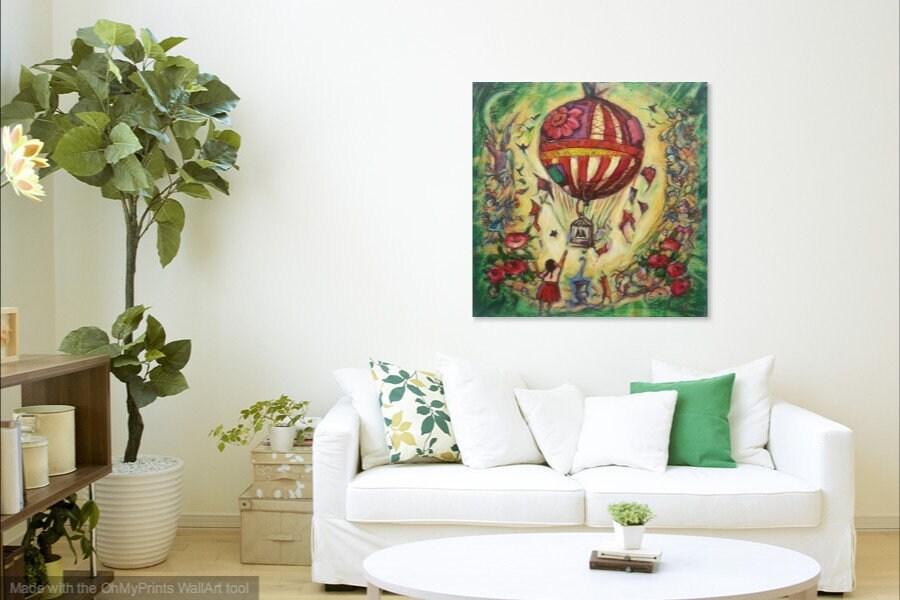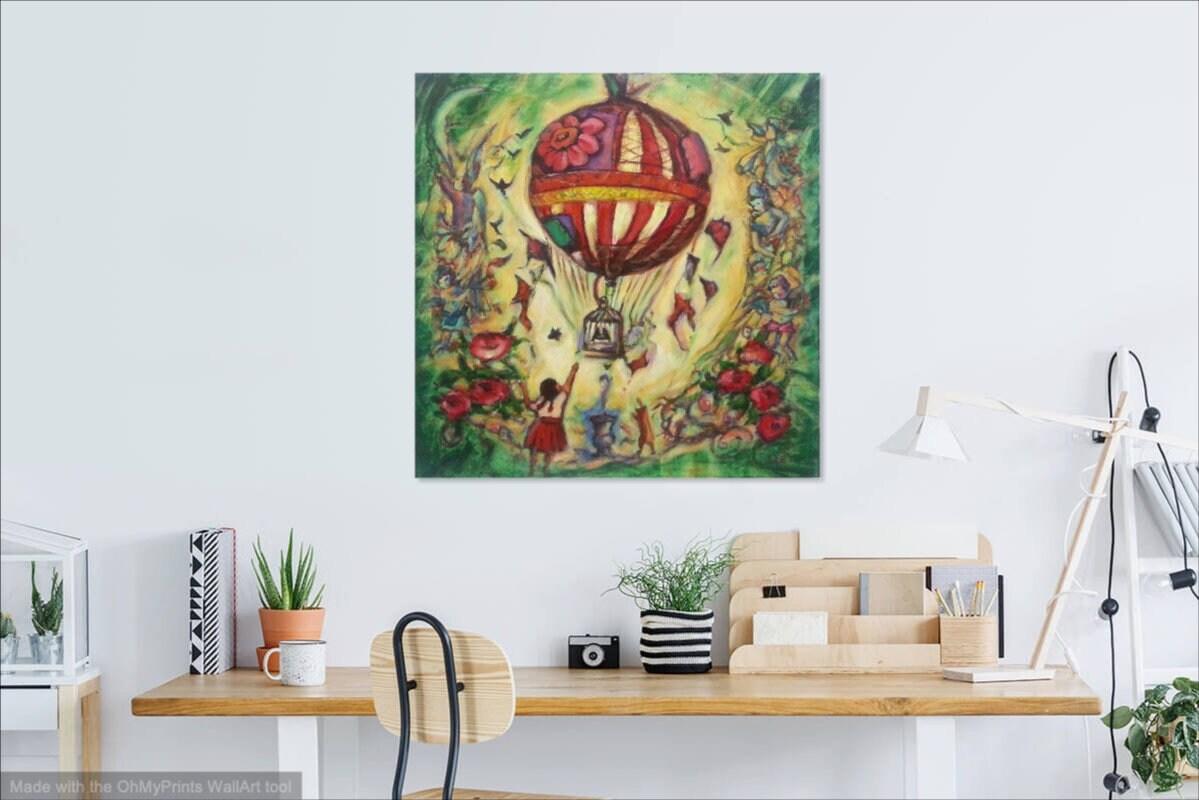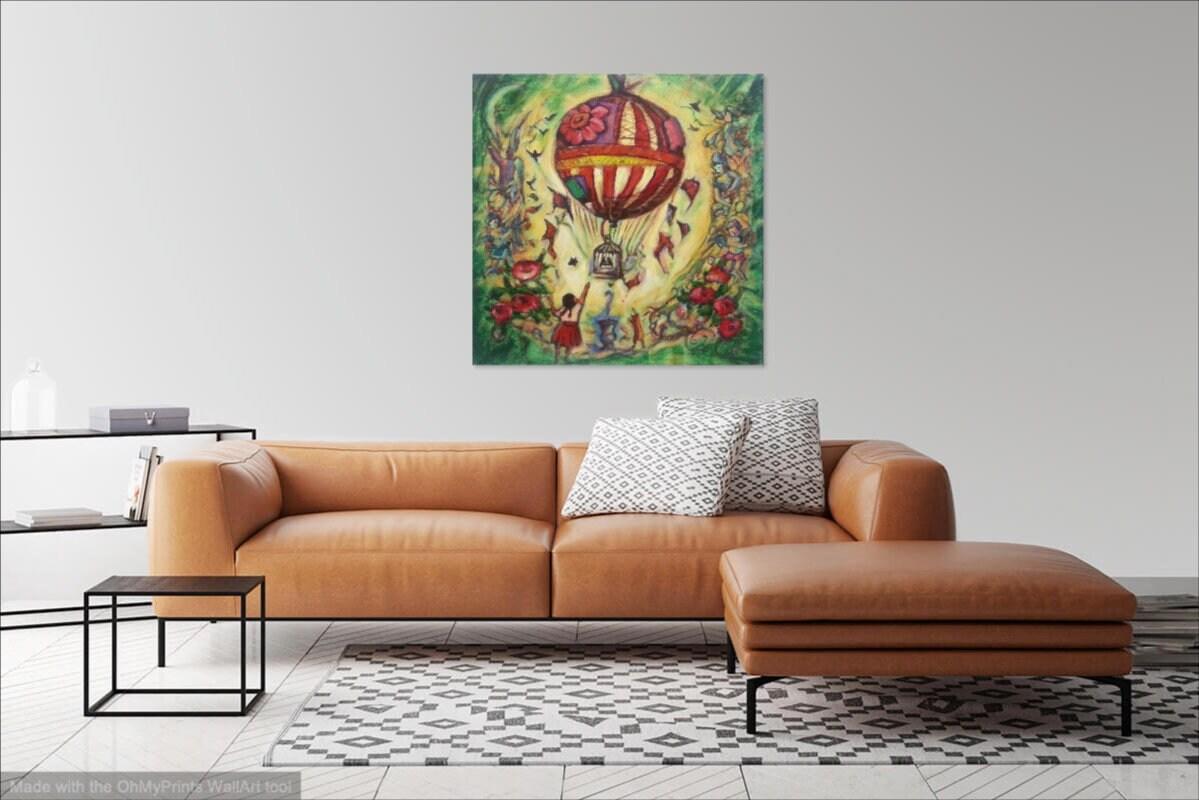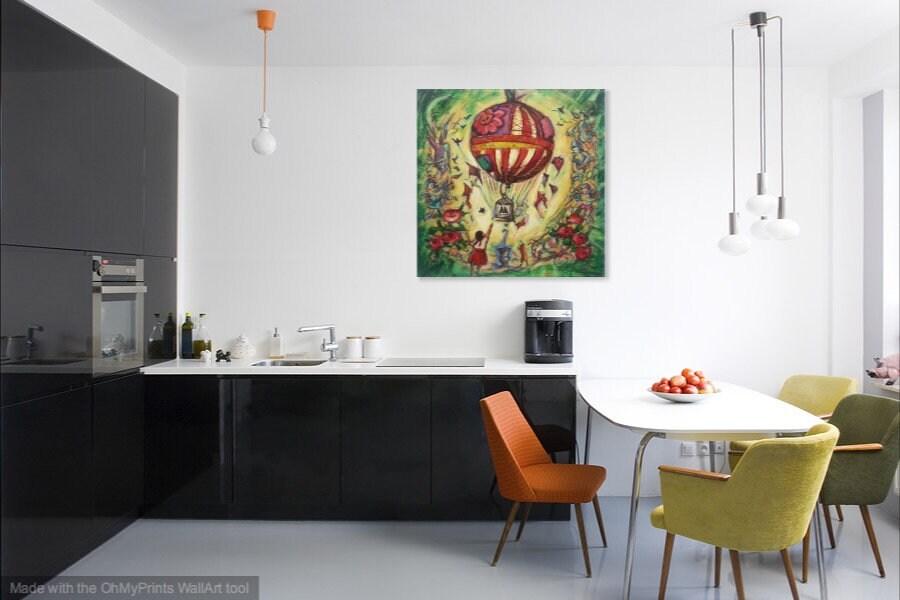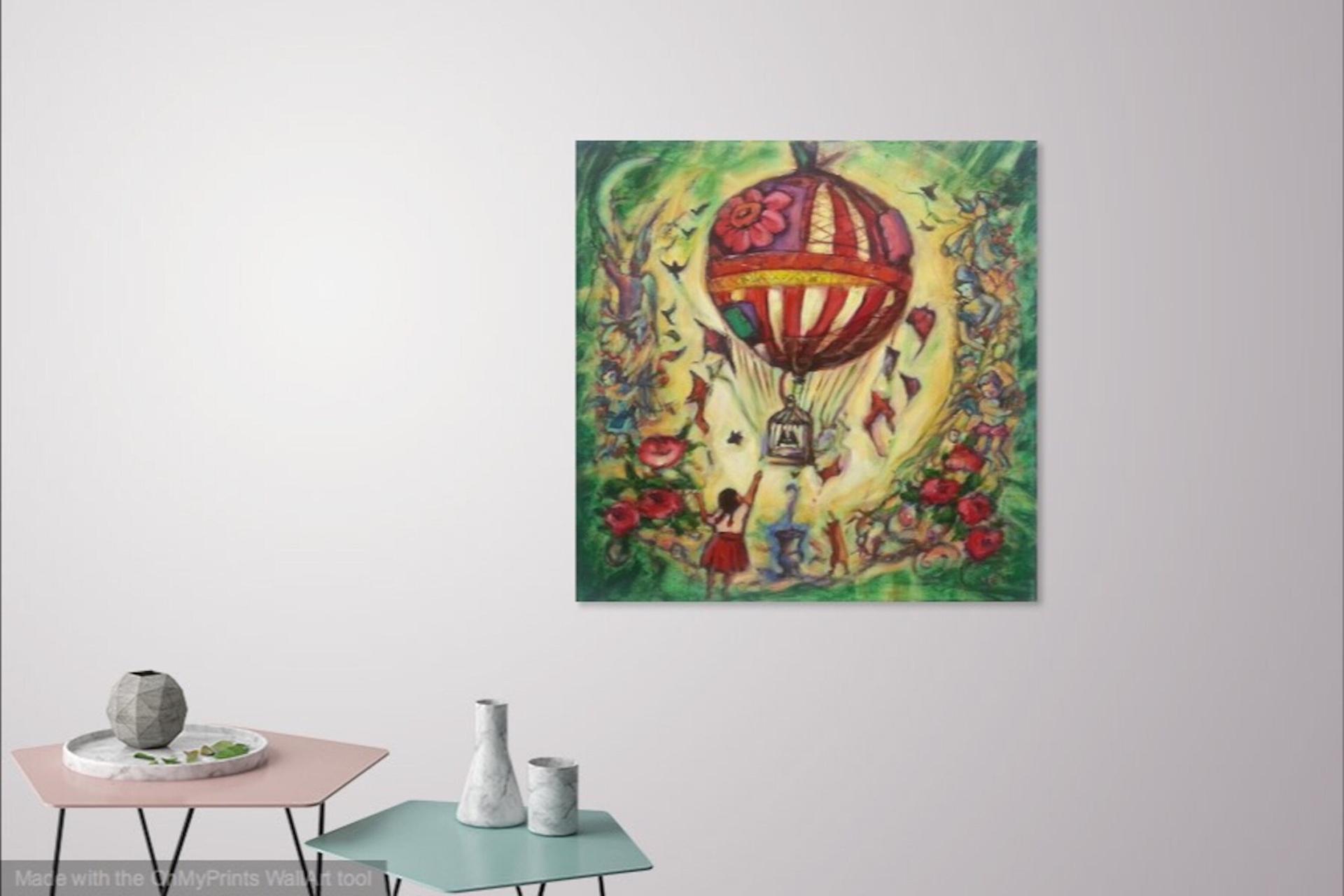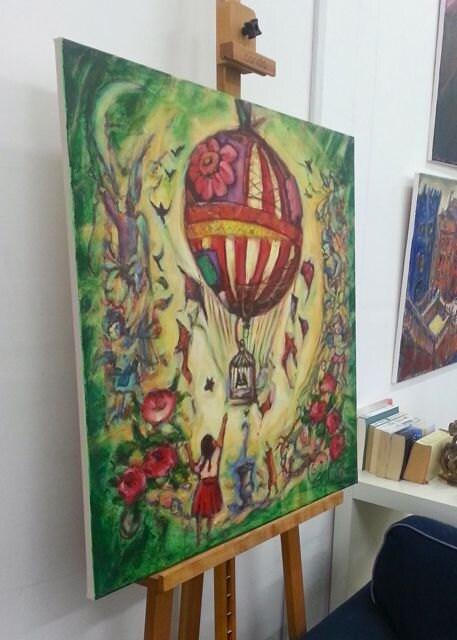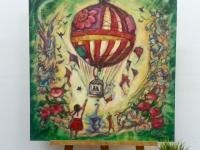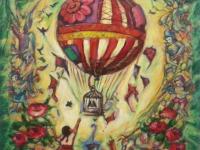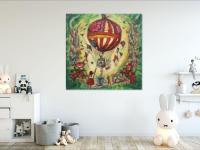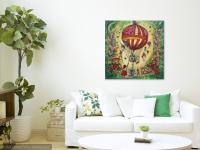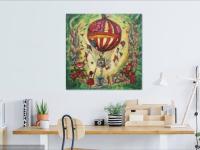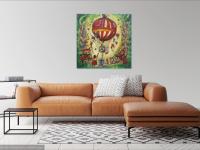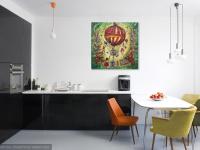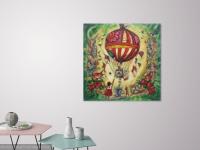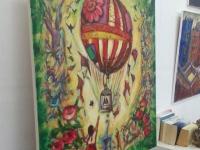 Up And Away -Whimsical Vintage Hot Air Balloon Original Painting with little girl & cat, birdcage, angels, roses, in sweet fairytale fantasy
Whimsical painting of little girl and cat reaching out for hot air balloon with birdcage in tow, trailed by roses, angels, vintage symbols. 2015.

A work from the artist's Untitled Series, based on the central theme of being a child again, with a little girl surrounded by whimsical things, be it nuggets from memories, feelings, symbols, dreams, travels, real or imagined.

Title: Untitled 2 (Up And Away)
Medium: Acrylic on Ready-to-Hang Canvas
Dimensions: 30 x 30 x 0.5 in

The artwork is signed on the front, varnished and includes a Certificate of Authenticity.

P.s. Image is copyrighted and may not be reproduced without permission. As you are viewing a screen image, the colors may vary slightly for the actual artwork. Room images are for illustration purpose only and not to scale.