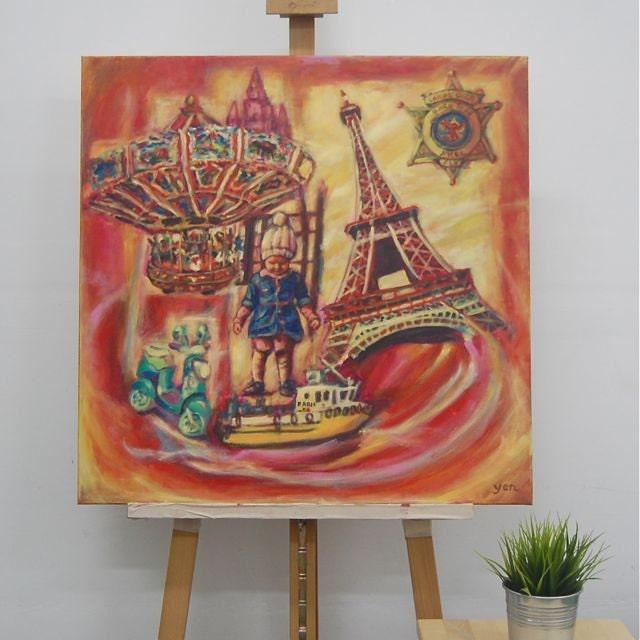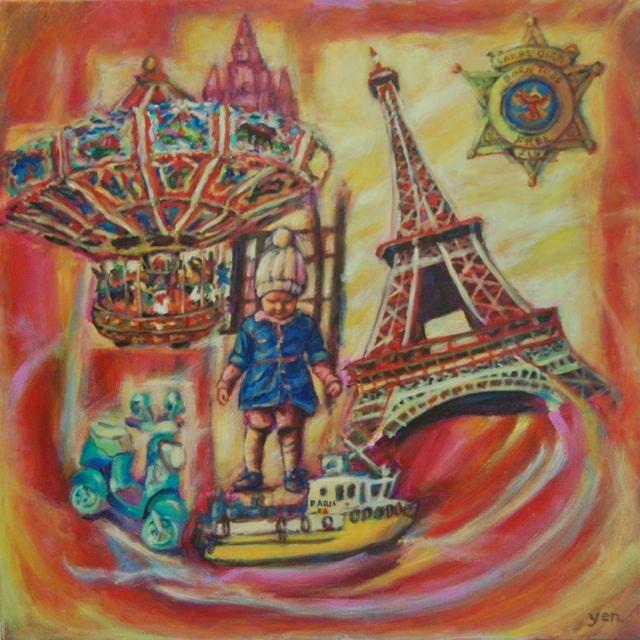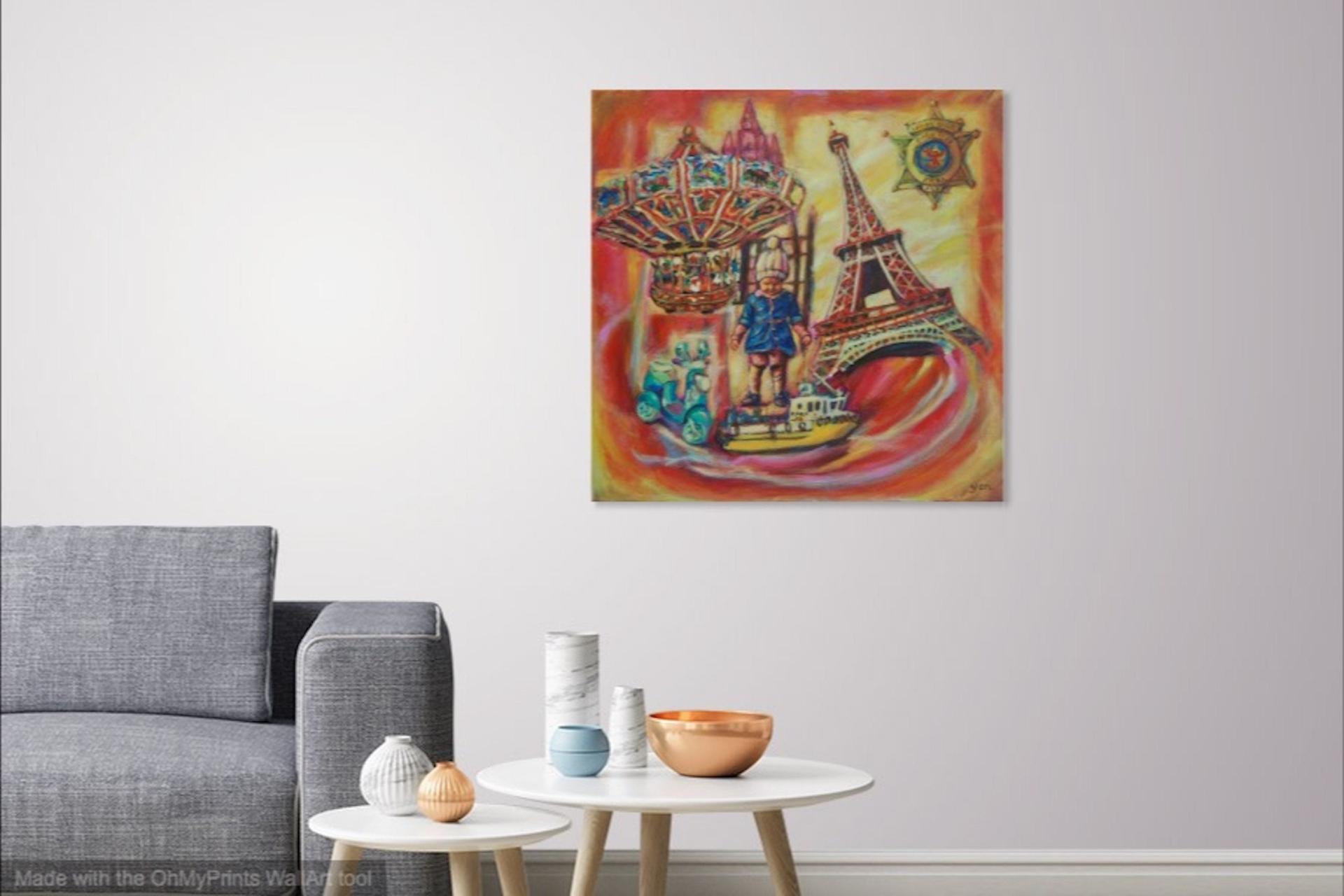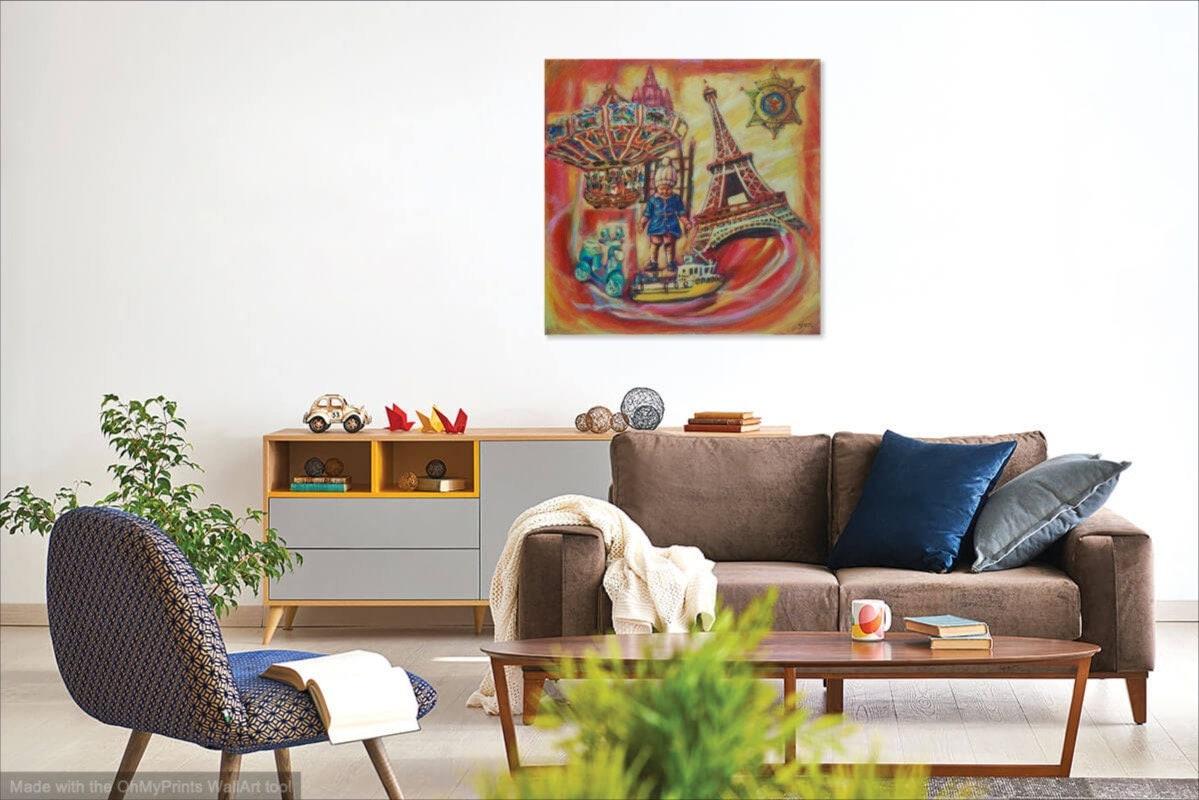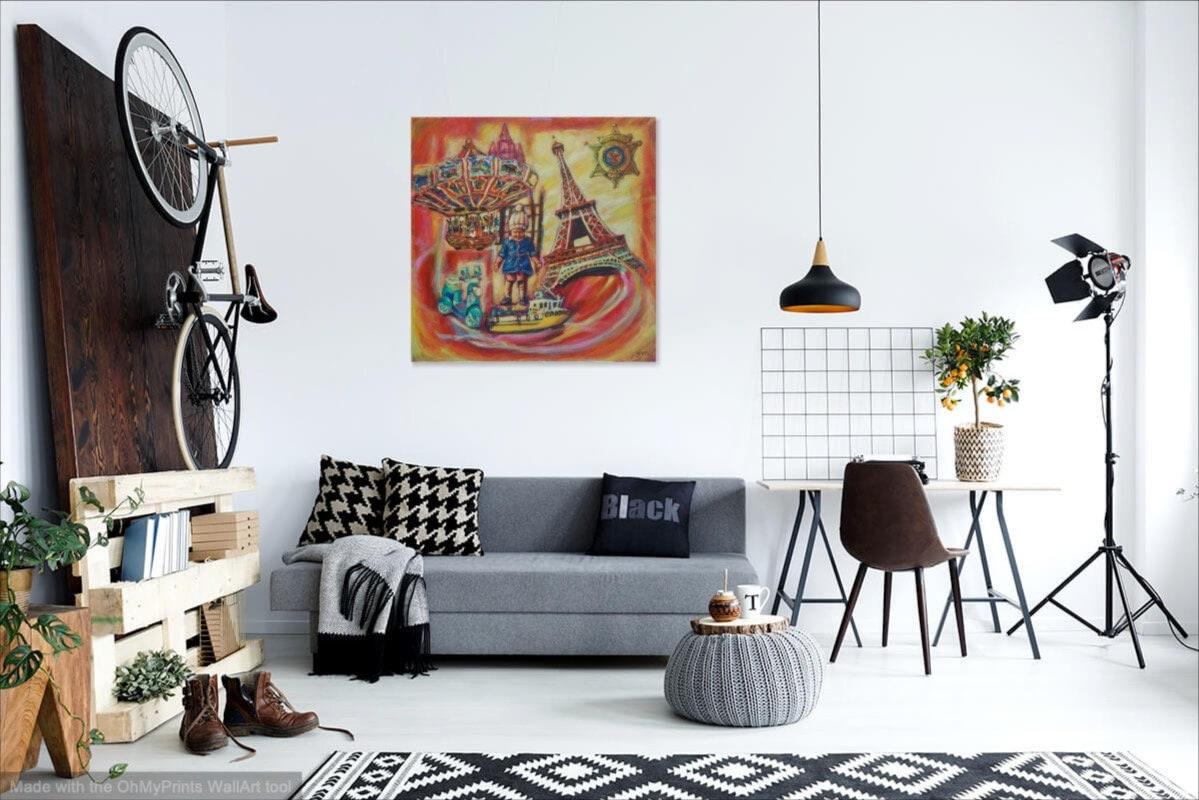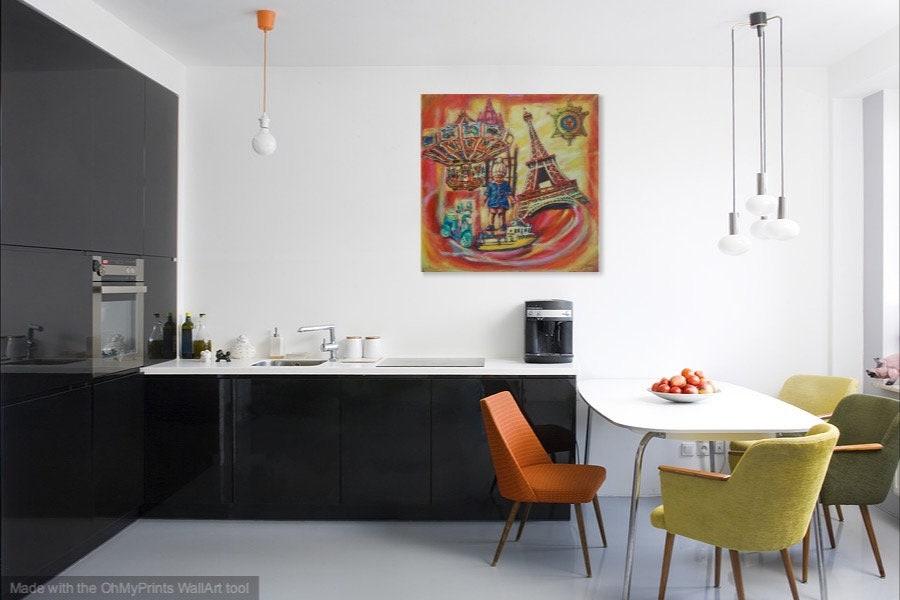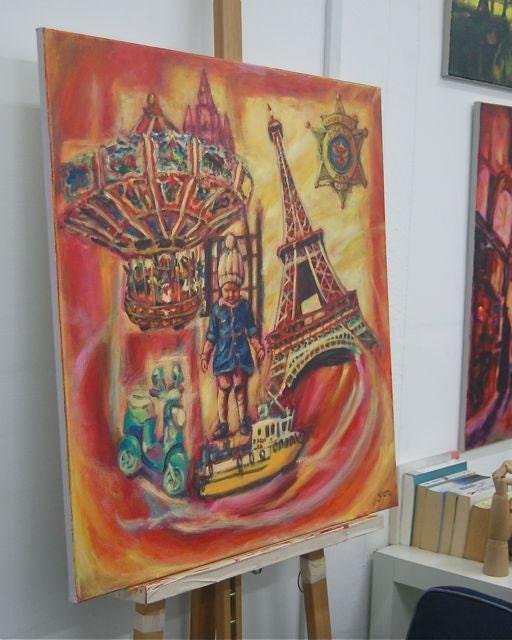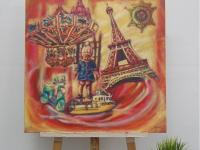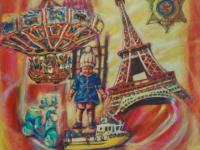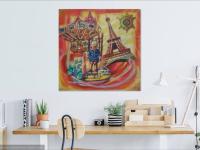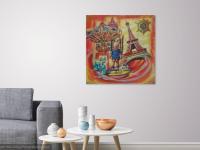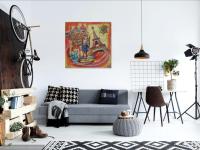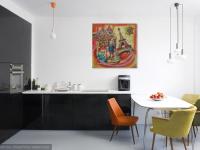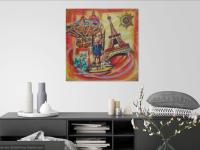 Boat in Paris Whimsical Eiffel Tower Painting - Colorful Surreal Art with Child and Vintage Toys - Playful Fantasy Art - Dreamlike Scene
Embark on a whimsical journey with this captivating painting "A Boat To Paris." The artwork brings together the iconic Eiffel Tower and a playful scene featuring a child surrounded by vibrant vintage toys and a carousel. The surreal swirls of color create a dreamlike atmosphere, inviting viewers to escape into a world of imagination with Parisian charm. Whether you're an art enthusiast, a lover of whimsical art, or someone who appreciates the magic of childhood, this painting will captivate your heart and elevate your space with its artistic delight. 2015. 
From artist Yen's Untitled Series, based on the central theme of being a child again, with a little girl surrounded by whimsical things, be it nuggets from memories, feelings, symbols, dreams, travels, real or imagined.

Title: Untitled 6 (A Boat To Paris)
Medium: Acrylic on Ready-to-Hang Canvas
Dimensions: 30 x 30 x 0.5 in

The artwork is signed on the front, varnished and includes a Certificate of Authenticity.

P.s. Image is copyrighted and may not be reproduced without permission. As you are viewing a screen image, the colors may vary slightly for the actual artwork. Room images may not be to scale.