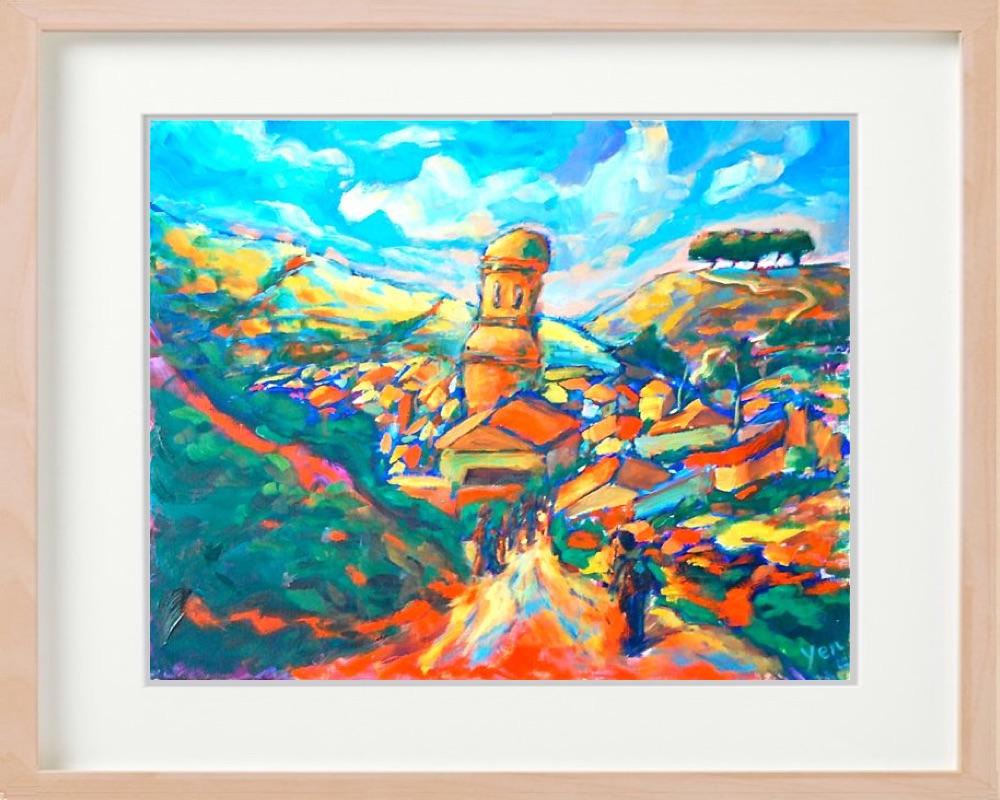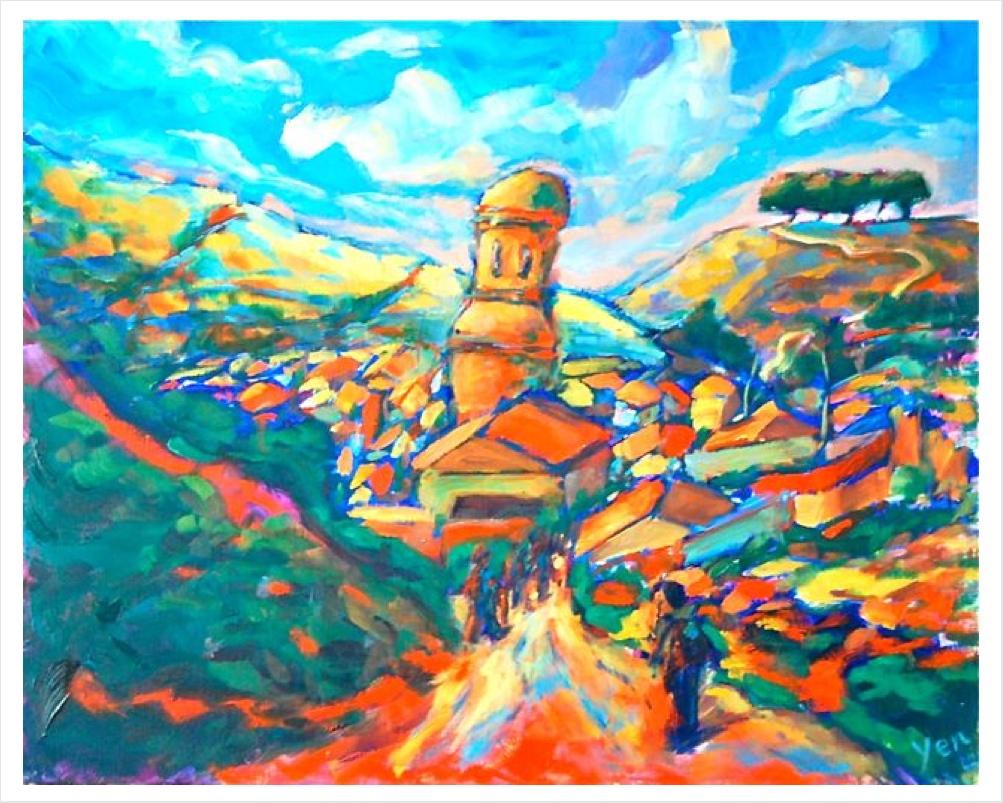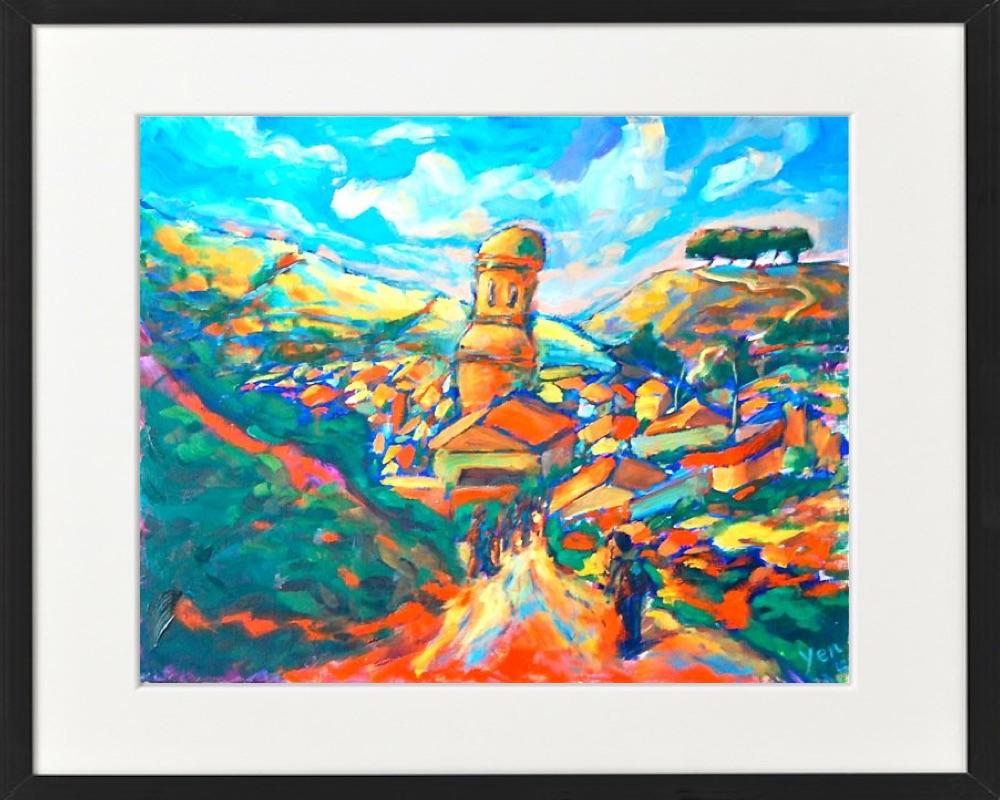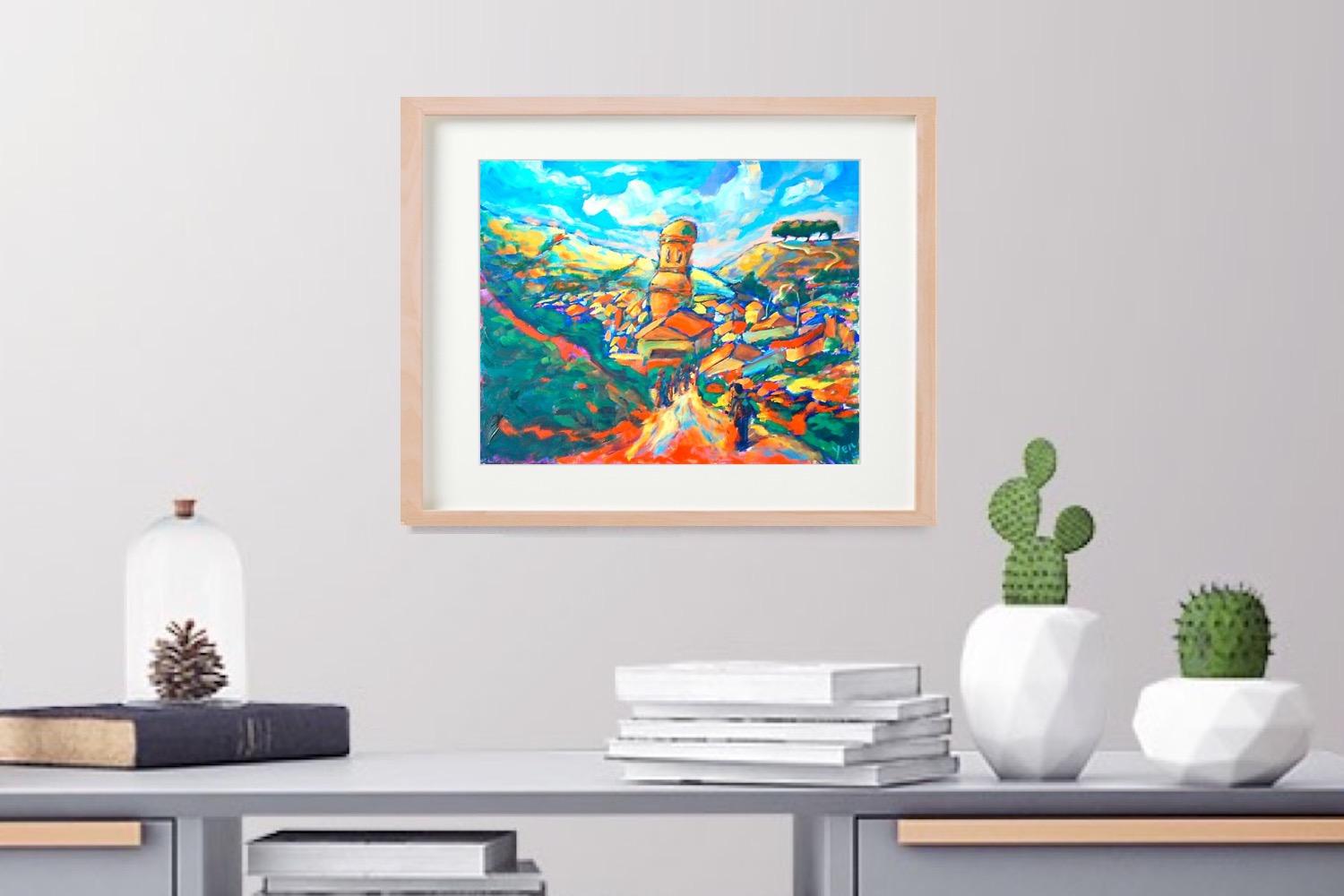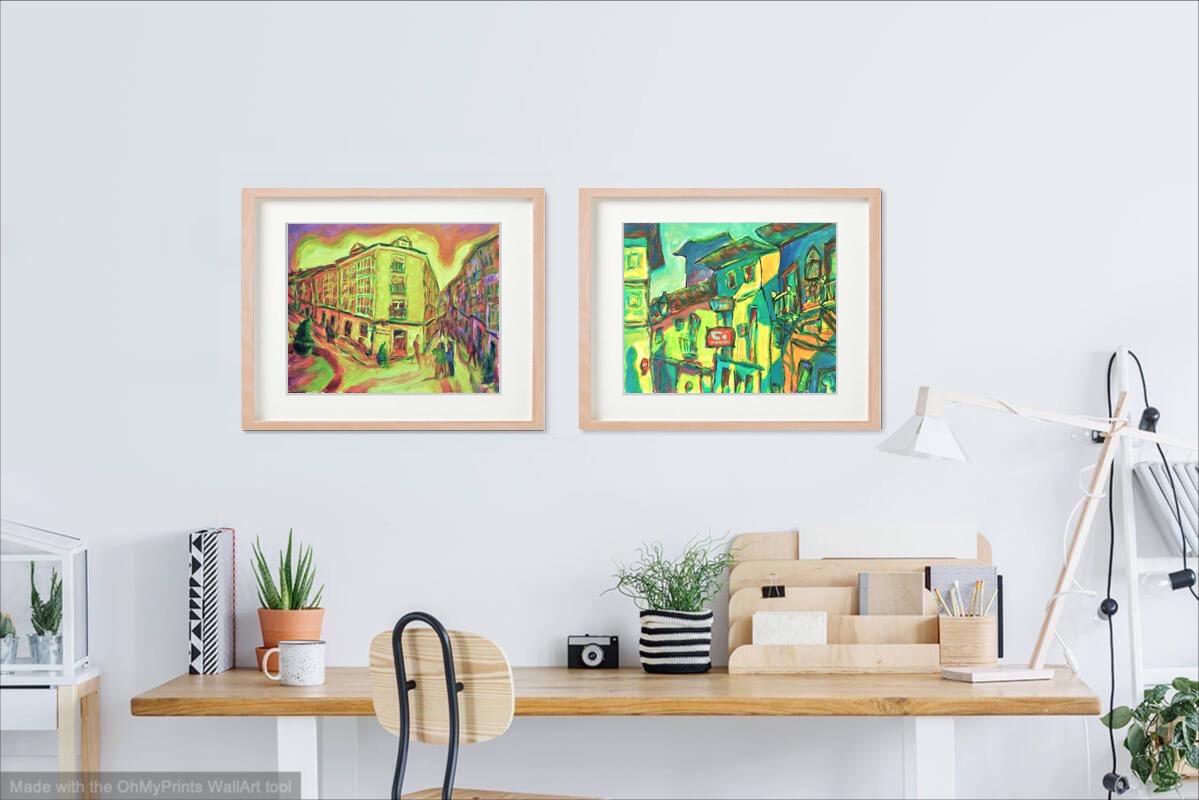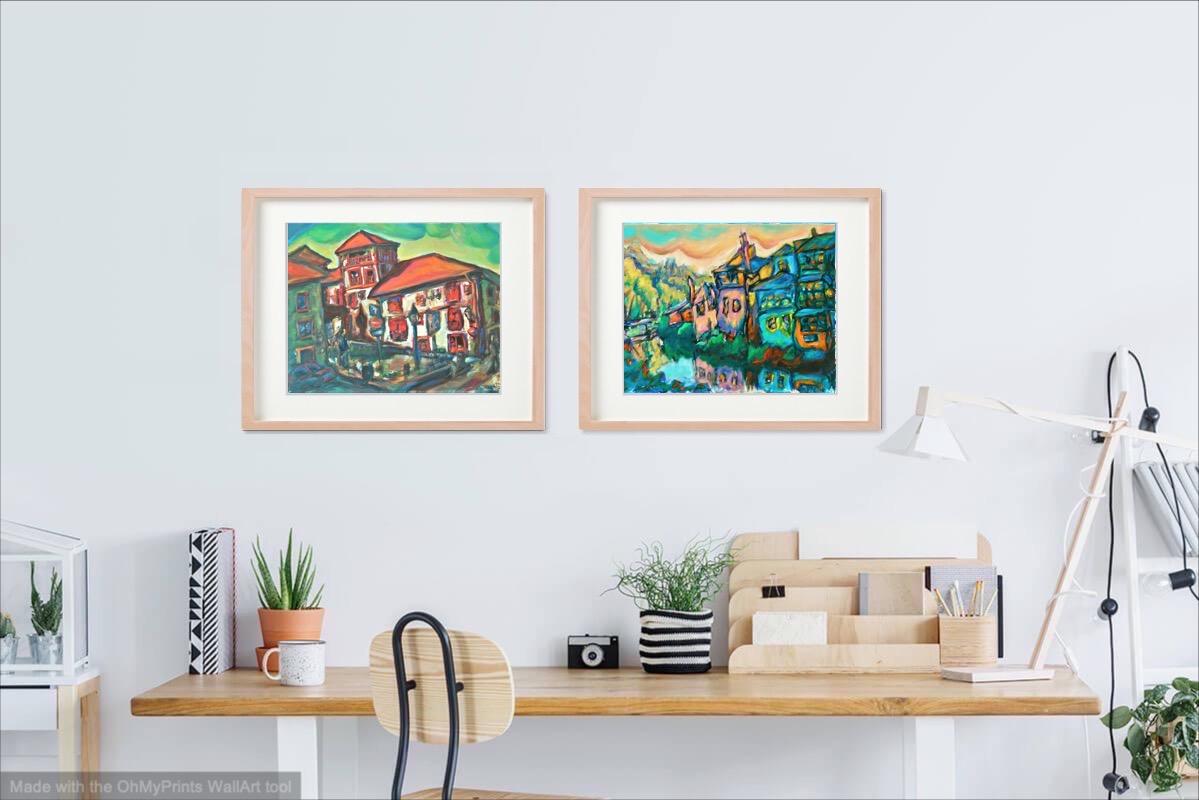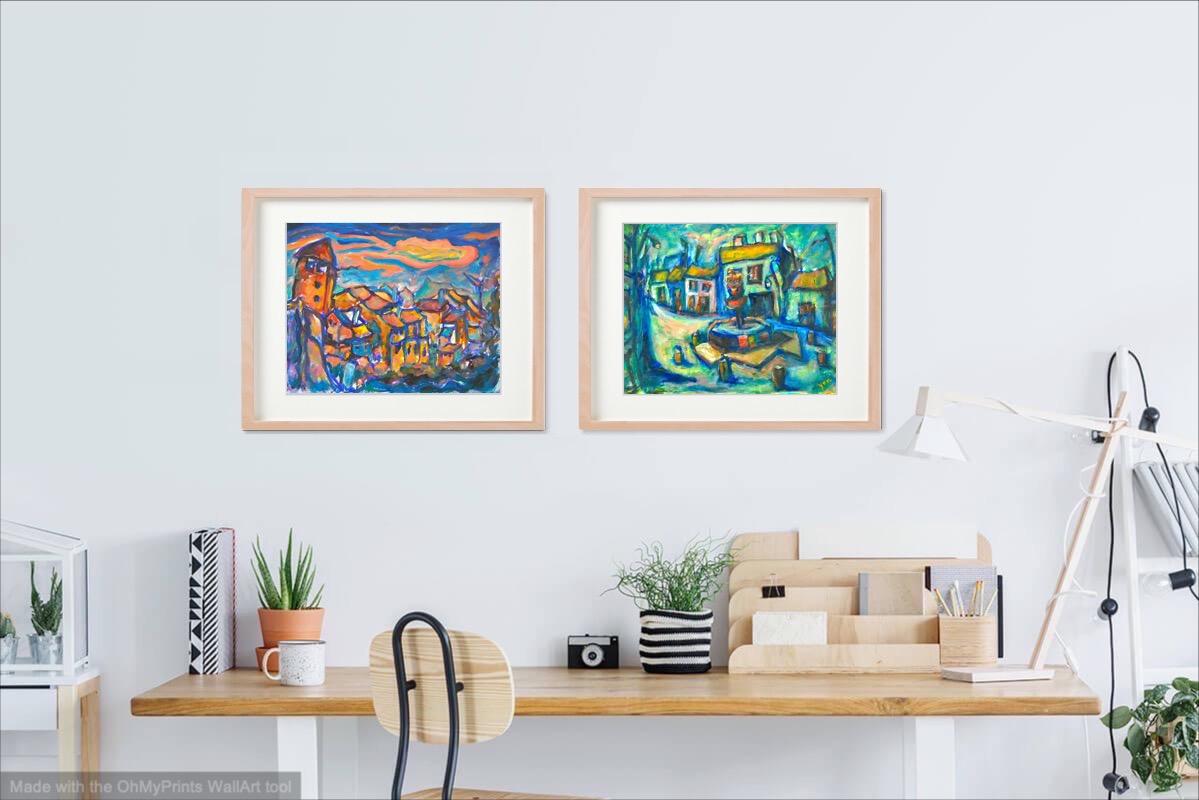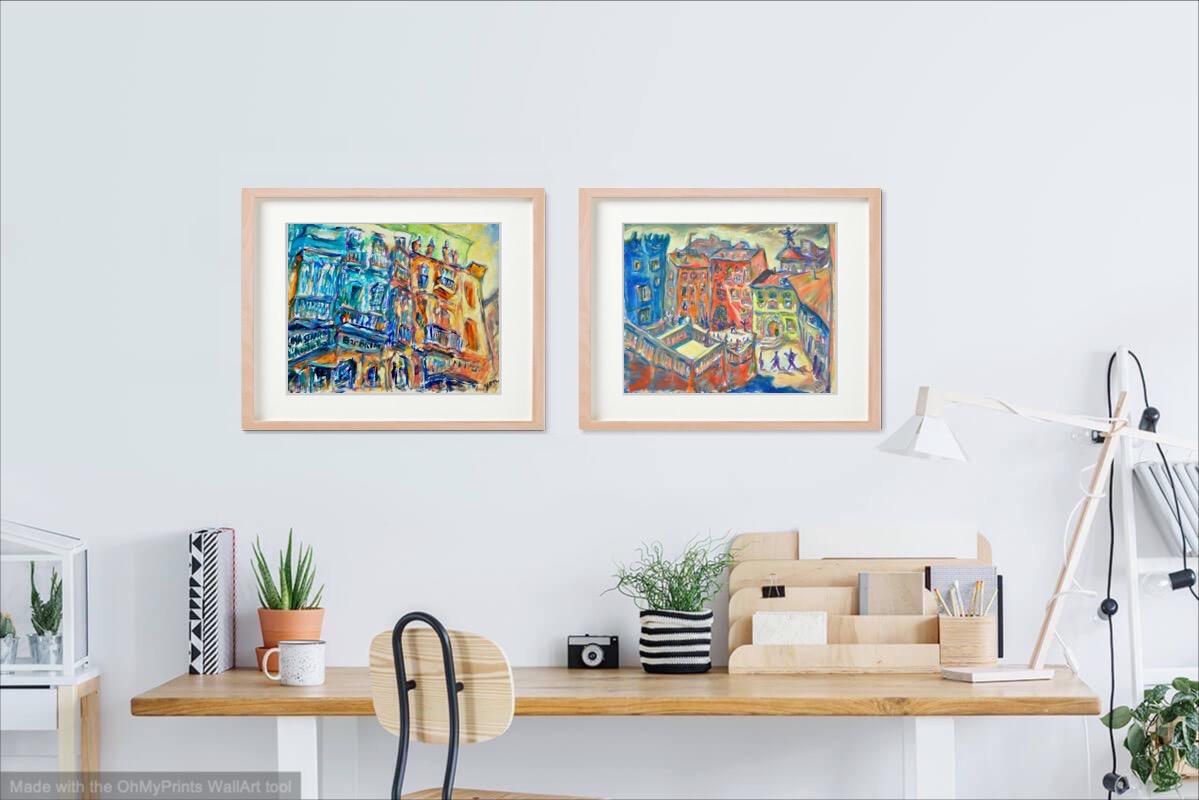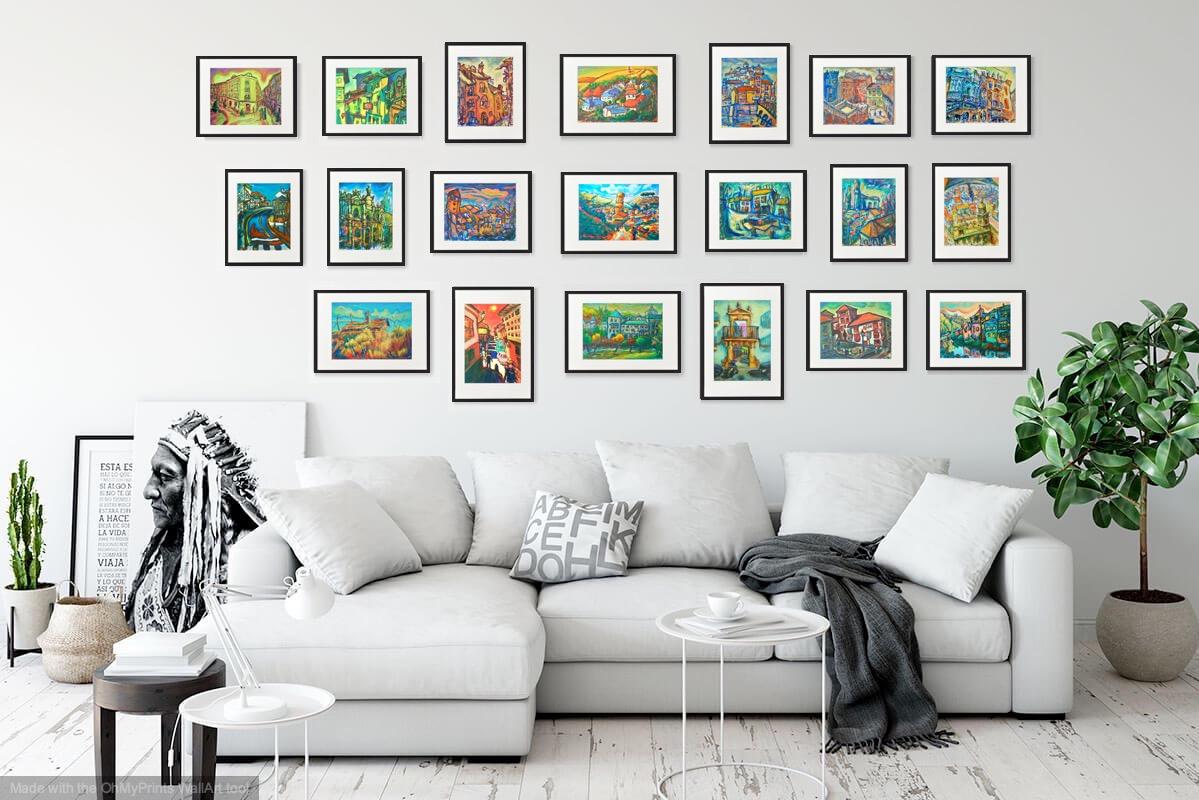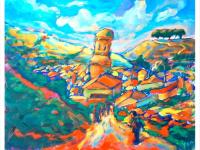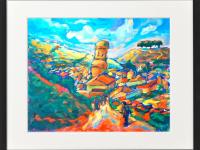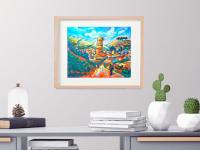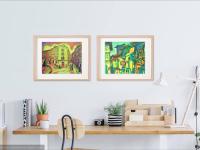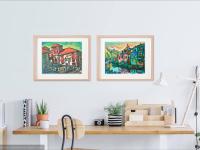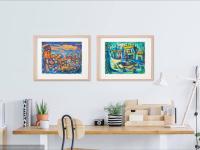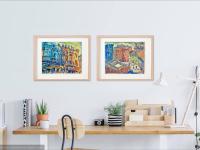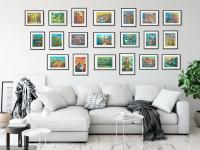 Camino de Santiago Art Prints - Pilgrim Trail Landscape Wall Decor - Way of St James Art - Spain Travel Landscape Paintings - El Camino Gift
This Camino de Santiago art print captures the beauty and spiritual tranquility of the iconic pilgrimage trail in Spain in a lovely impressionist landscape painting. The picturesque mountain scenery, pathway winding into a colorful village nestled in the valley, a whimsical popping church tower, all combine to create a sense of adventure and serenity, making it an ideal gift for anyone who has walked or dreams of walking the Way of St. James pilgrimage, or for those who simply love travel and hiking.
* Title: Picturesque Arrival (Pics 1-4)
More Spain Camino art prints are available (in order shown in Pics 5-8), just choose the Camino no.
* Size: Standard frame size with thin white border (*free shipping)
- 5x7" 
- 8x10"
- 11x14" - limited ed
In horizontal format. Vertical version available here.
* Type: Archival Matte Paper - matte (i.e non glossy) keeps better with time and will not cause a glare when framed in glass. 
A long-lasting professional quality print, signed by artist in pencil at the back for 5x7 & 8x10. For 11x14 limited edition prints (currently ed 16/50 for Picturesque Arrival), the ed number and artist signature will be in the white border below the image, in pencil. If, however you prefer a clean front print, let me know and I will sign and number on the back.
P.s. Images are copyrighted and may not be reproduced without permission. As you are viewing a screen image, the colors may vary slightly for the actual artwork. Frame & room images are for illustration purpose only and not to scale.