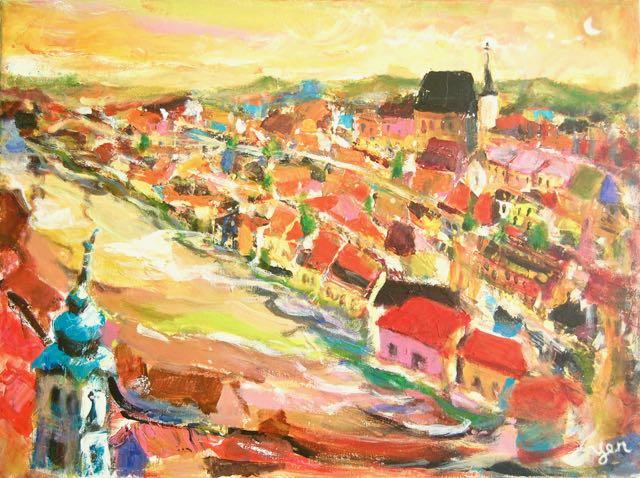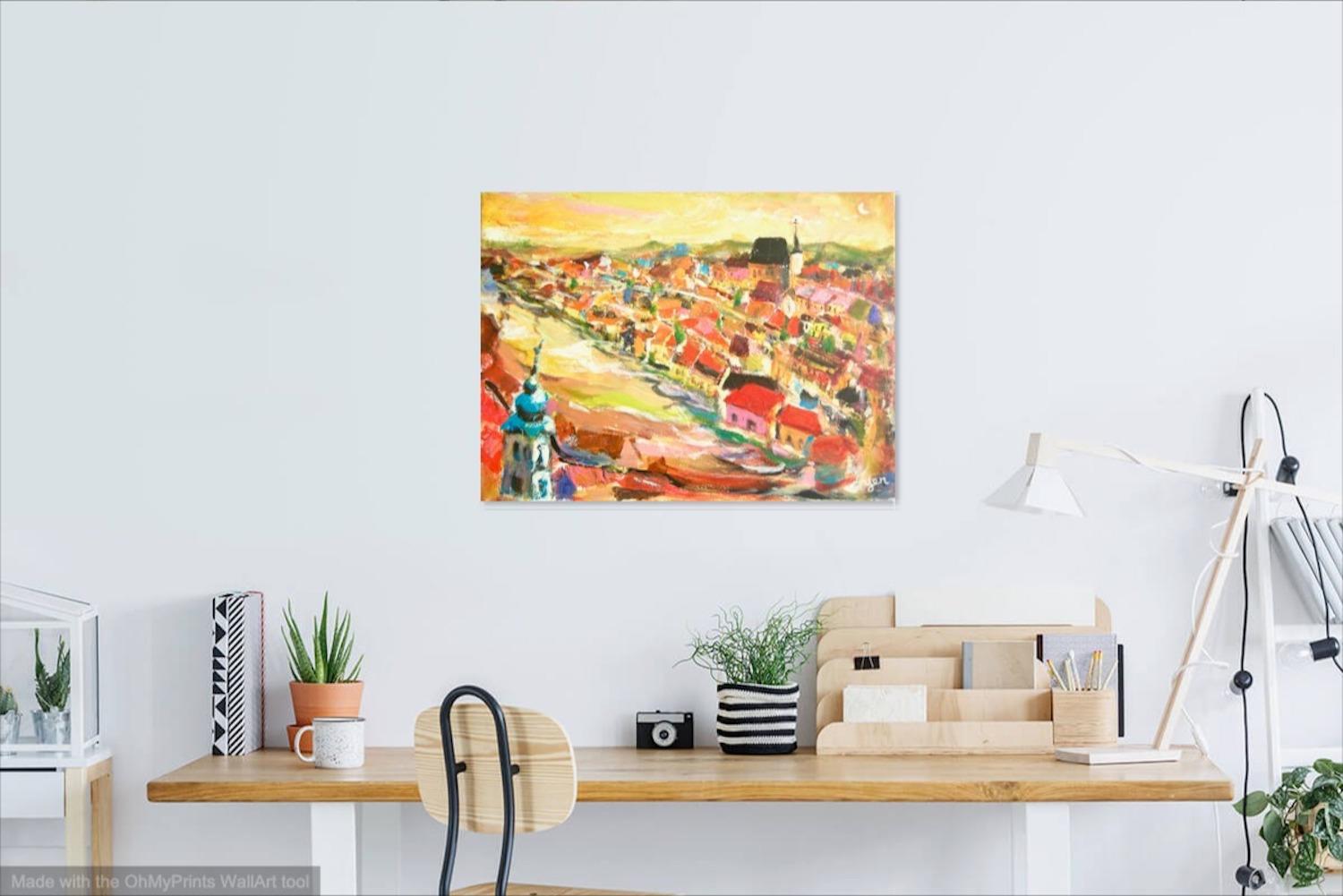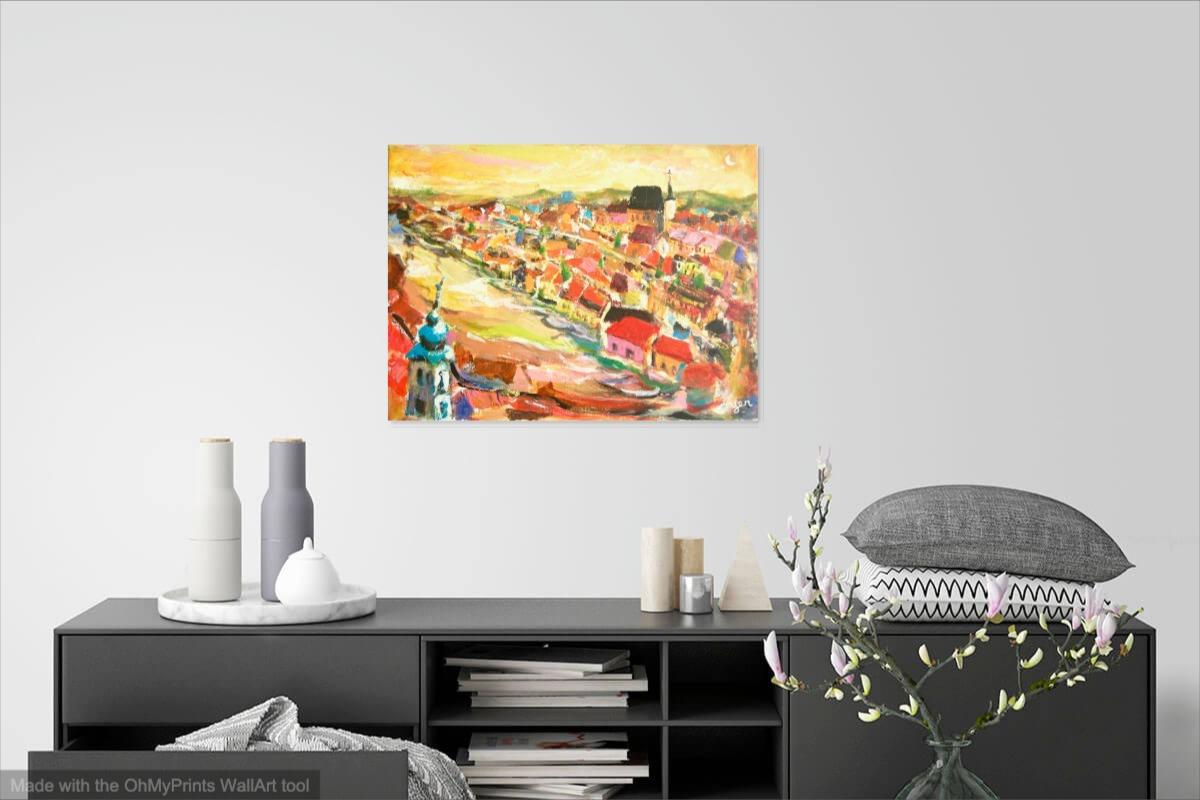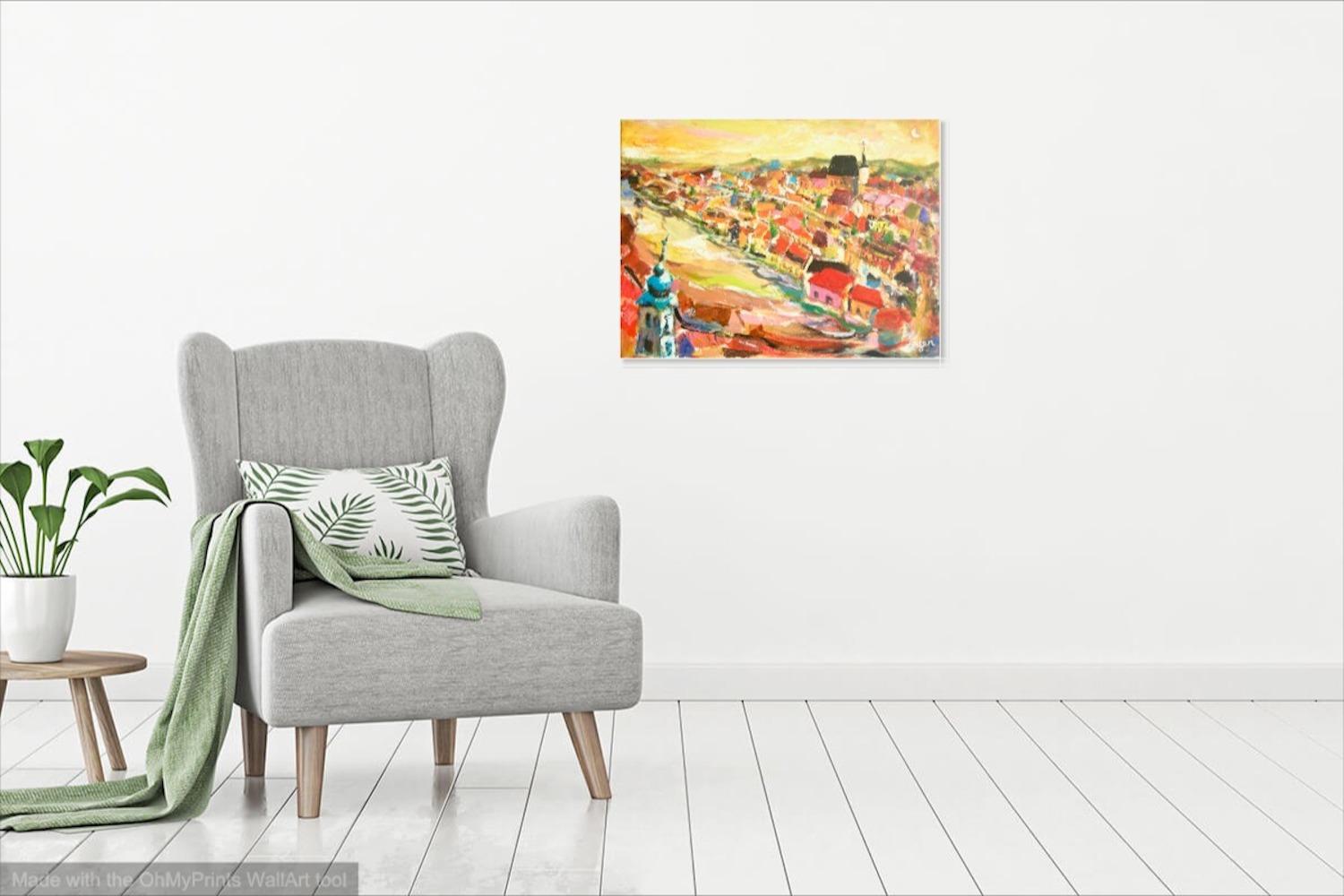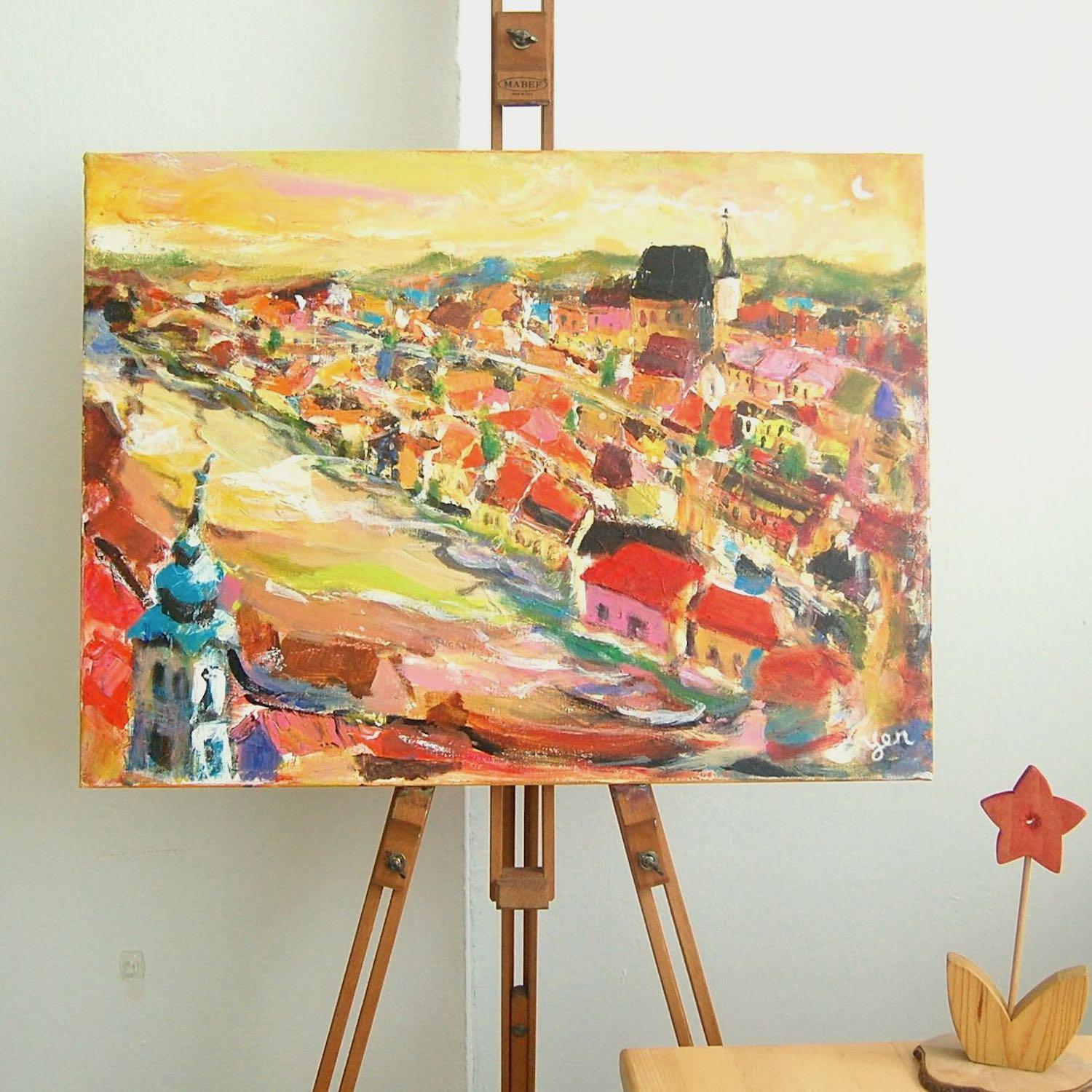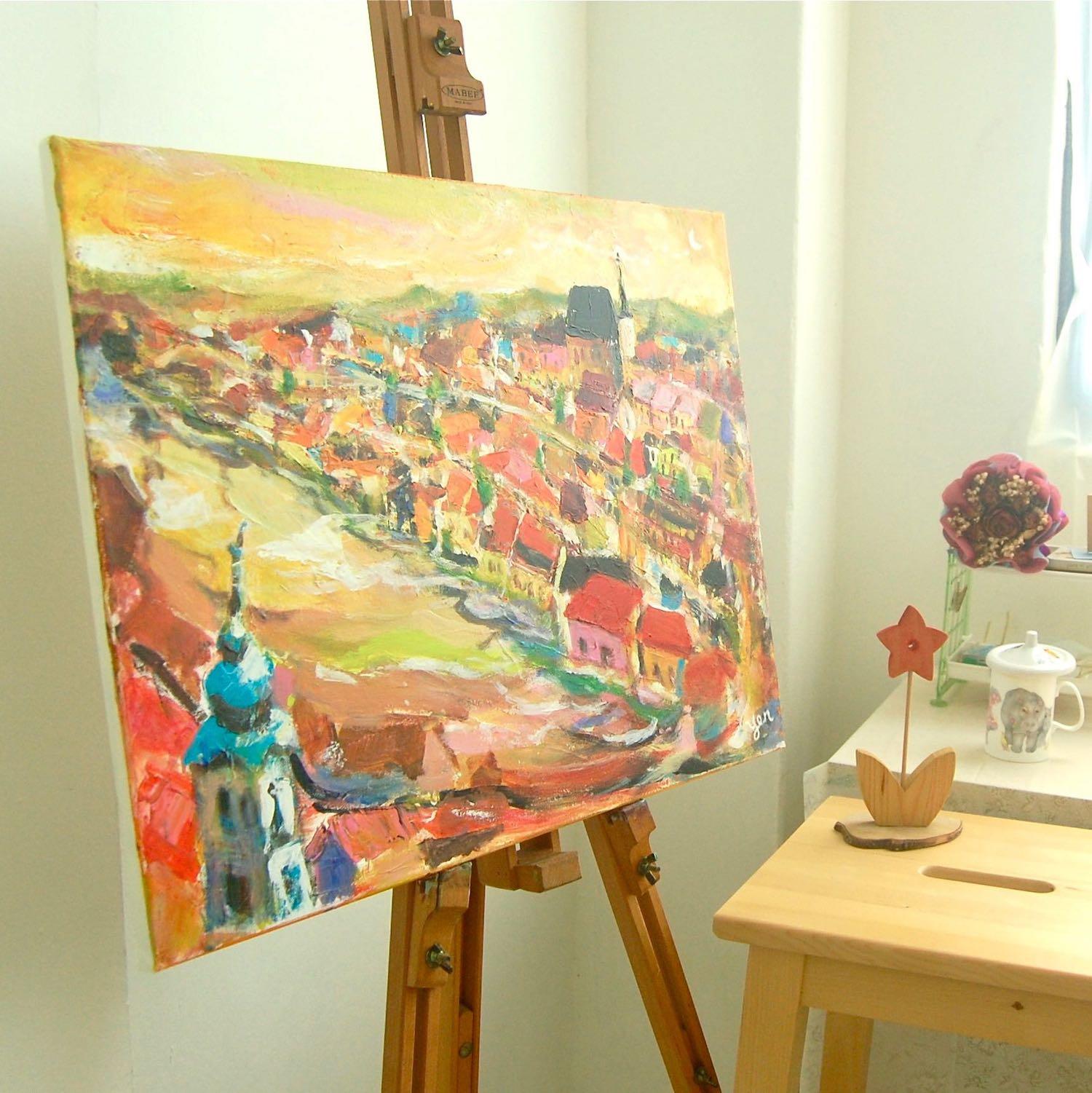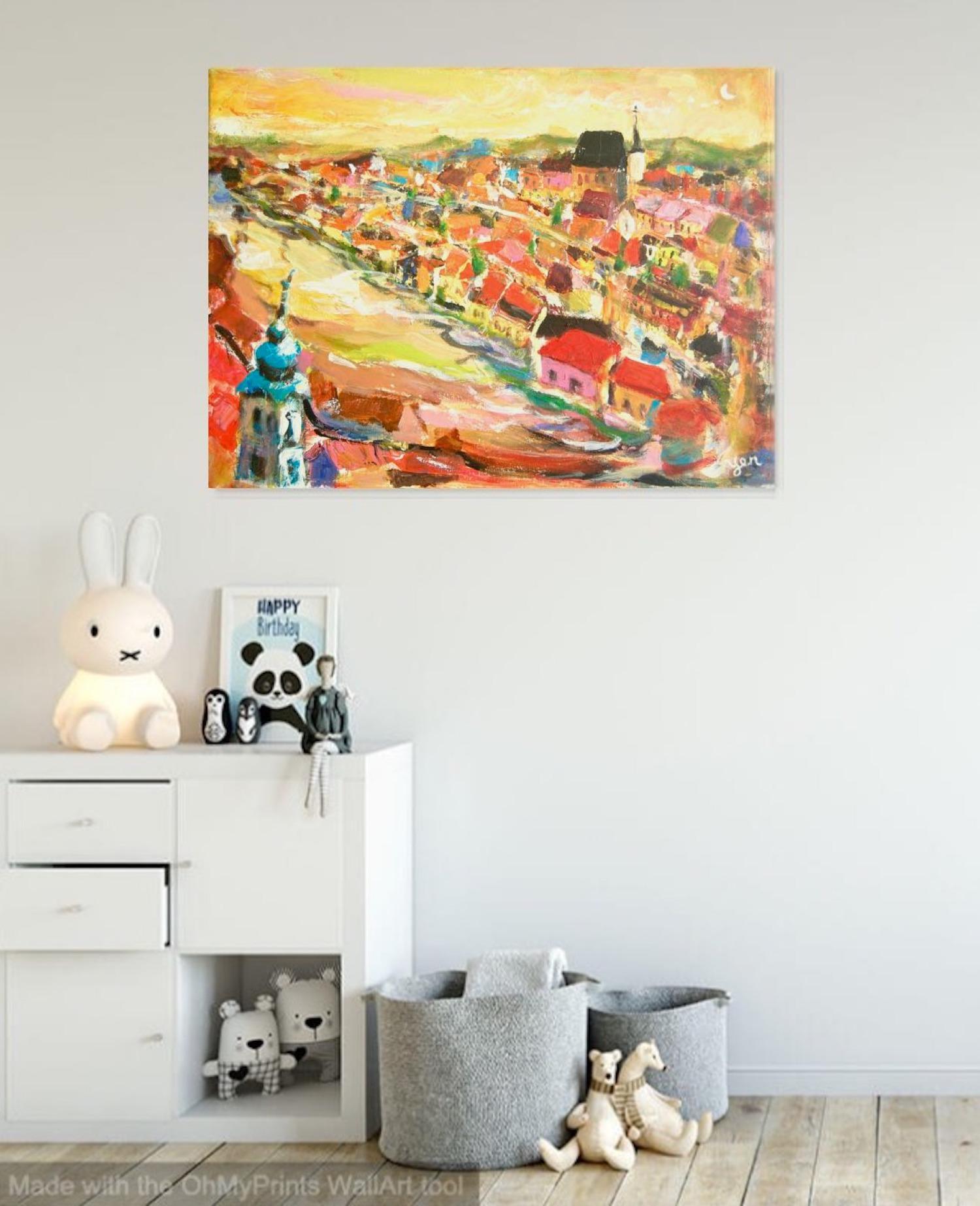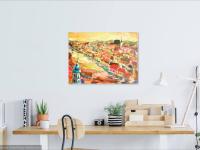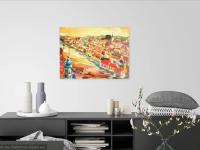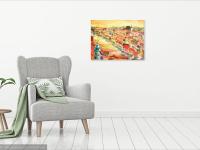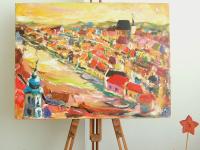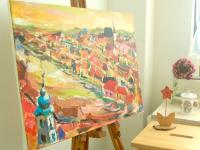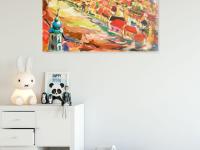 Cesky Krumlov Impressionist Landscape Painting - Original Art of European Czech River City - Historic Charm Home Decor - Whimsical Houses
Experience the enchanting beauty of Cesky Krumlov through this original impressionist landscape painting. The artwork captures the picturesque charm of the European Czech river city with its historic architecture and scenic riverbanks. The artist's brushwork and use of color evoke a sense of nostalgia and wanderlust, making this painting a perfect addition to your art collection. Whether you have a personal connection to Cesky Krumlov or simply appreciate the allure of European cities, this artwork will transport you to a world of artistic beauty and cultural richness, enhancing your home or office decor with its timeless appeal. 2017.
Title: To Cesky Krumlov With Love
Medium: Acrylic on Ready-to-Hang Canvas 
Dimensions: 18 x 24 x 0.5 in
The artwork is signed on the front and includes a Certificate of Authenticity. 
P.s. Image is copyrighted and may not be reproduced without permission. As you are viewing a screen image, the colors may vary slightly for the actual painting. Room images may not be to scale.