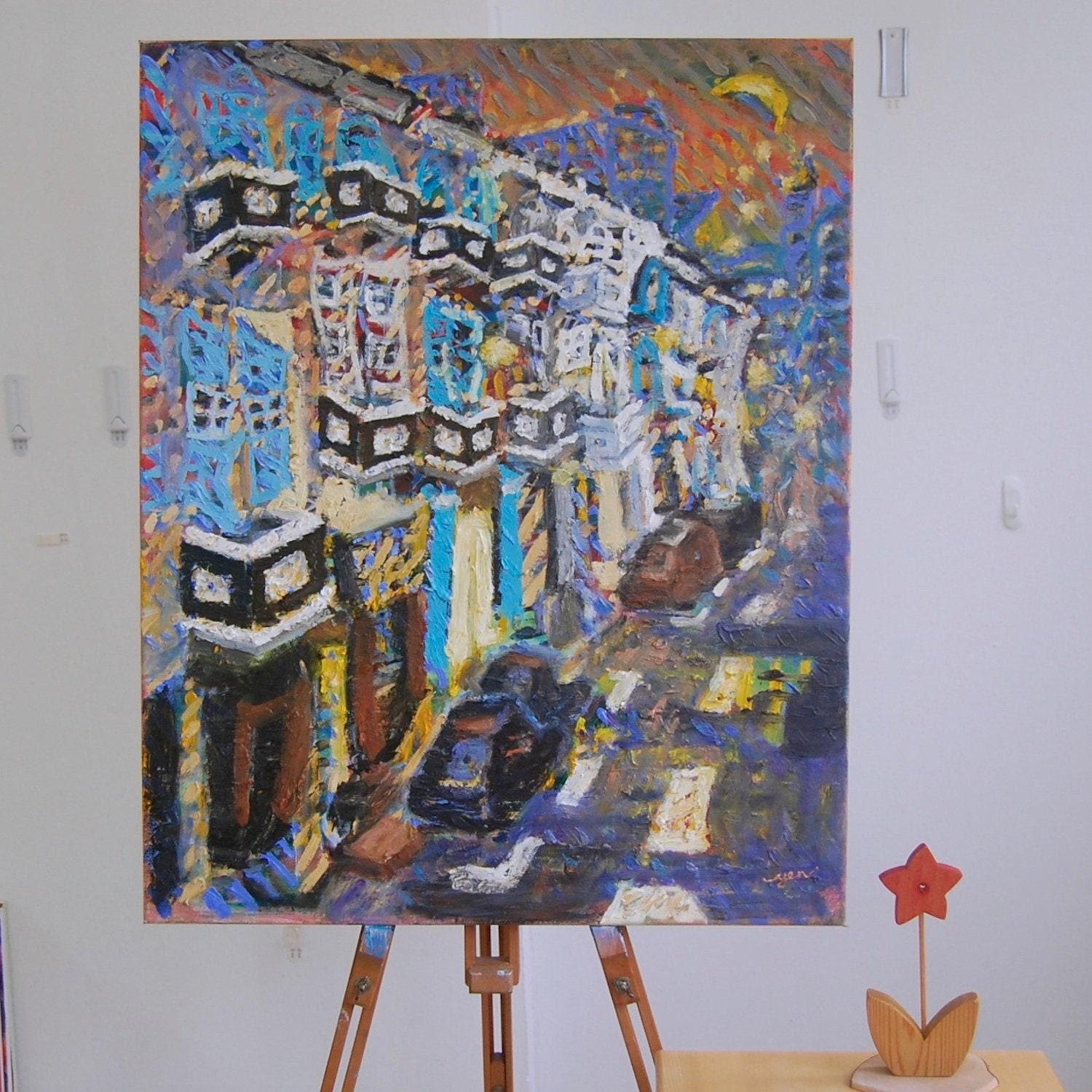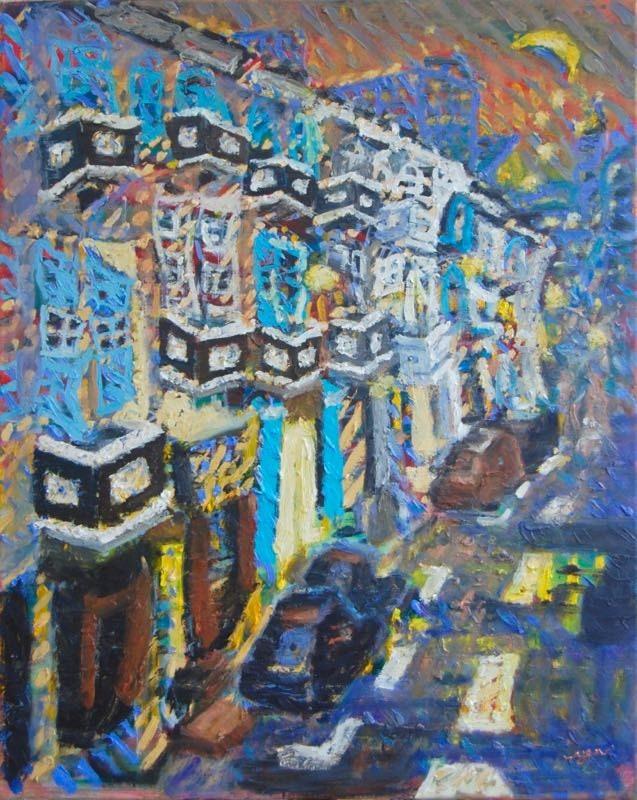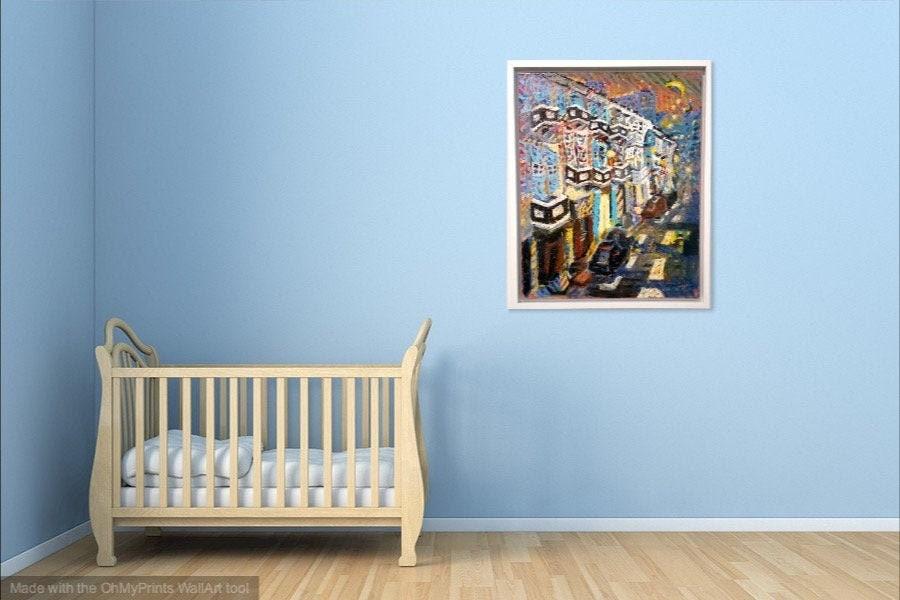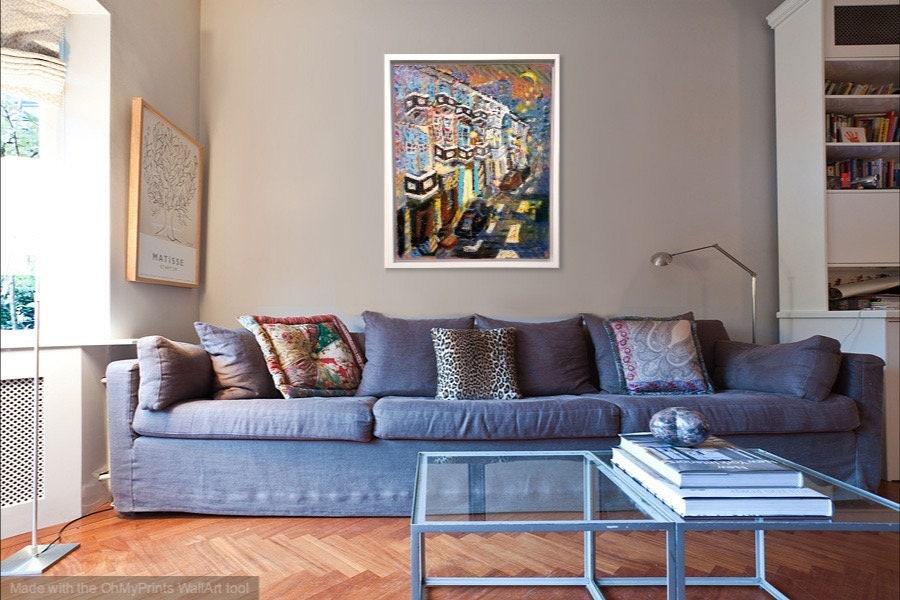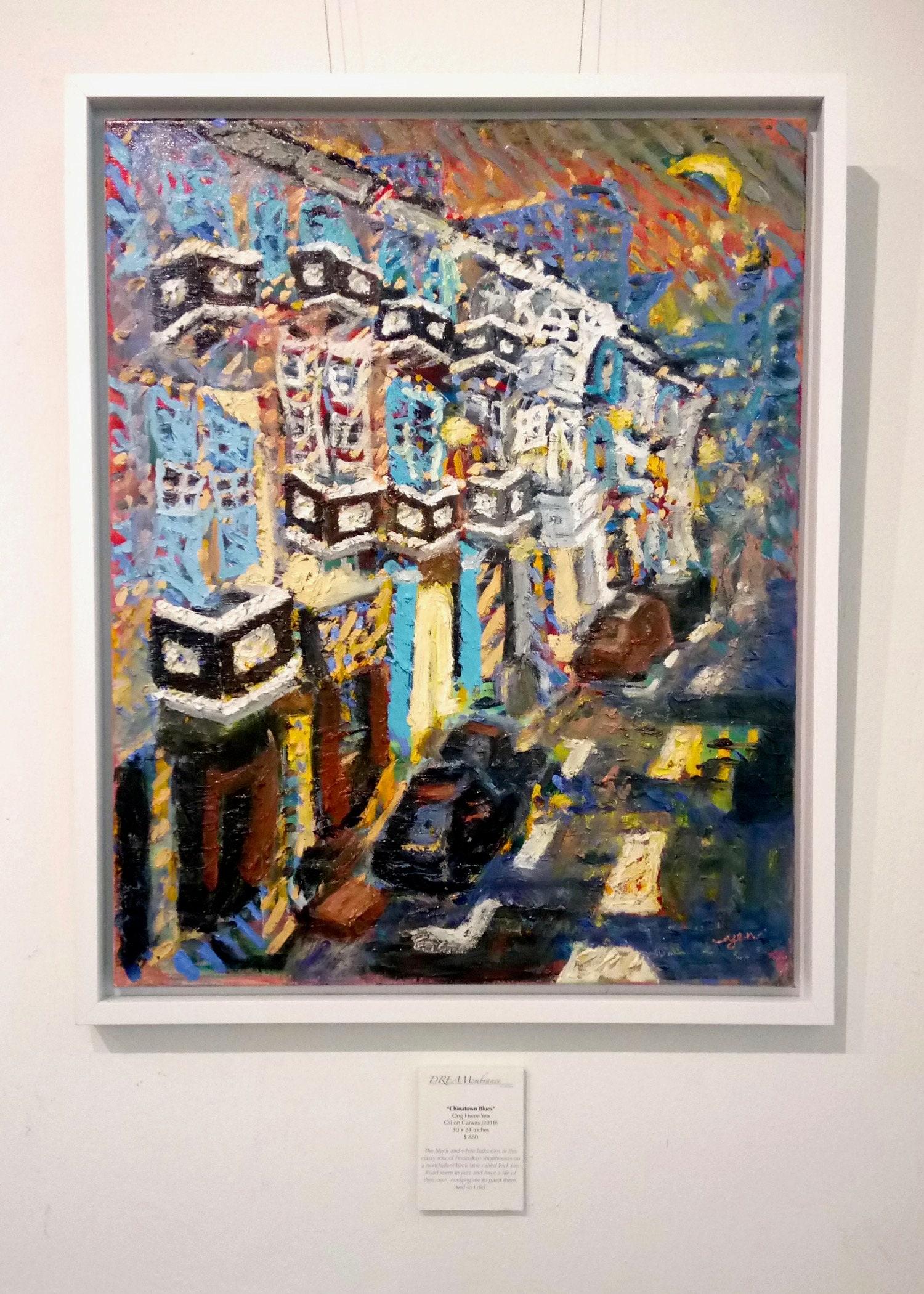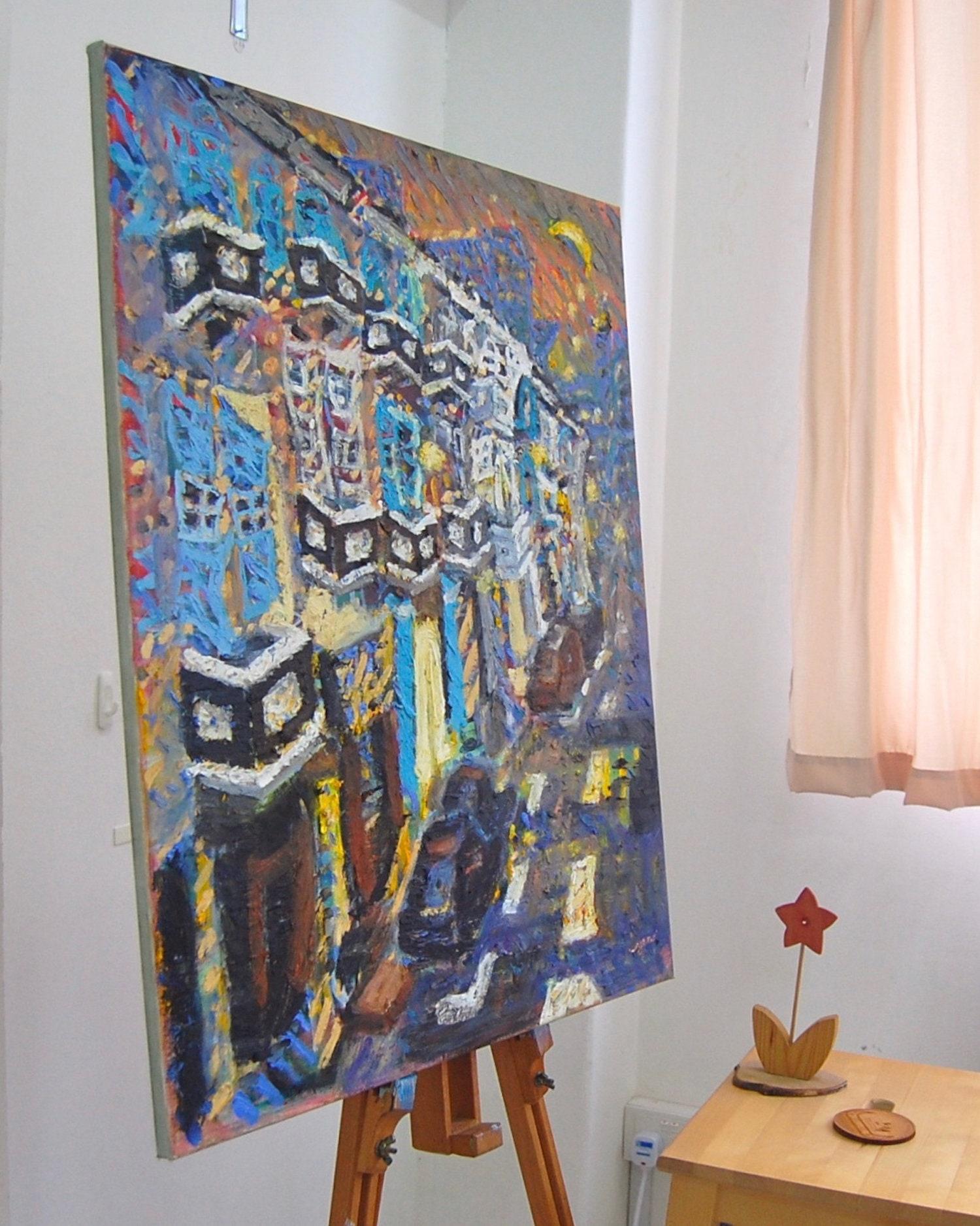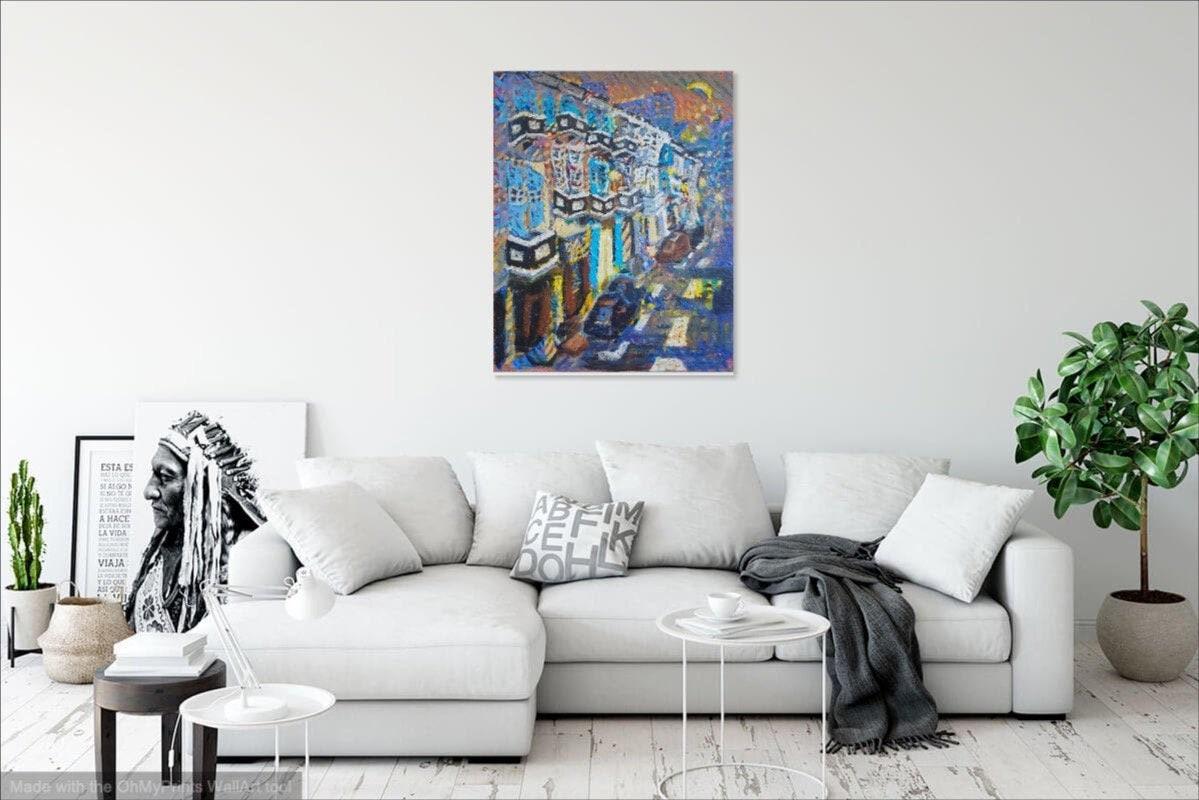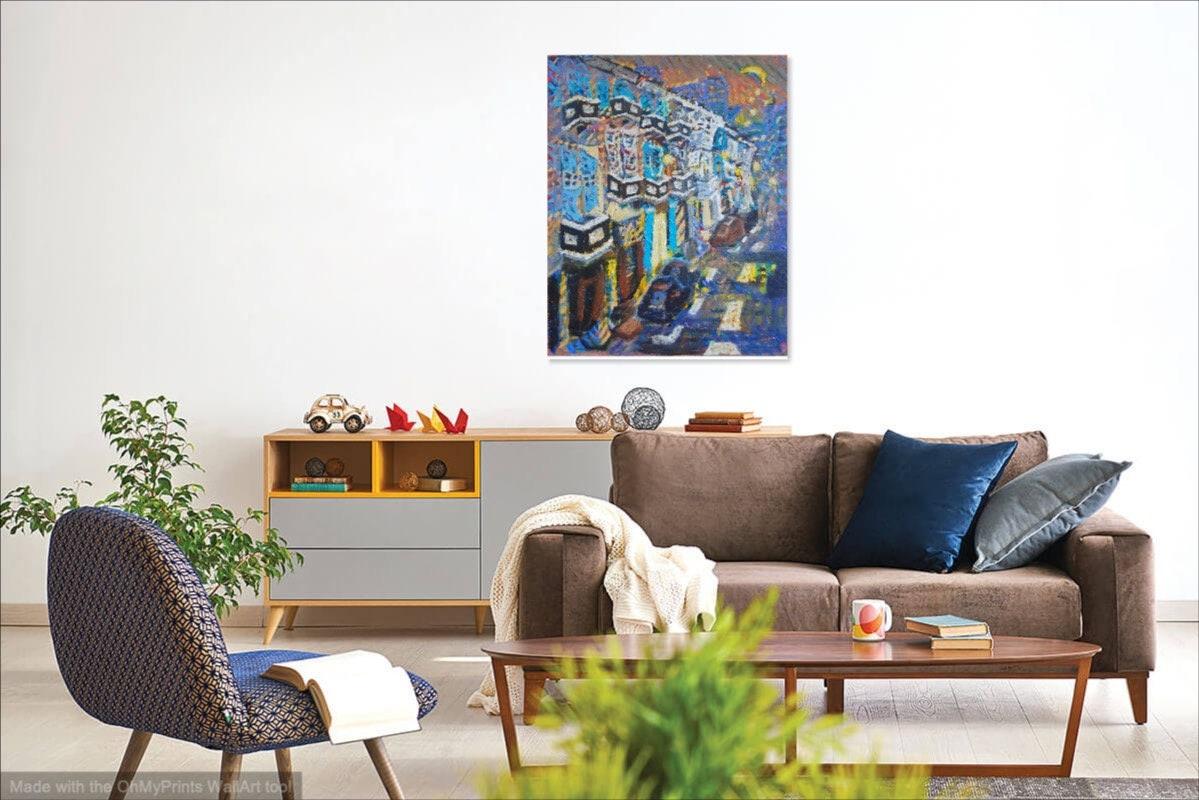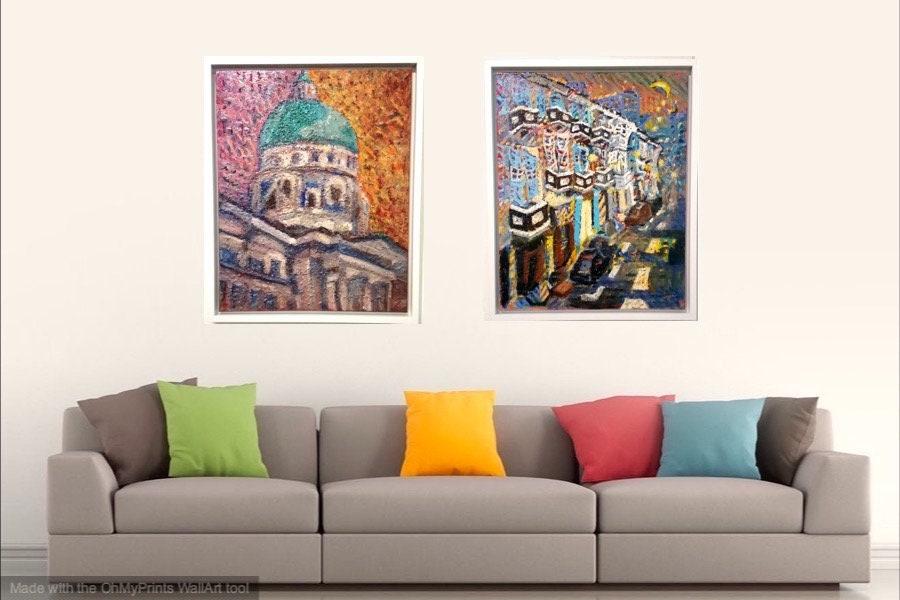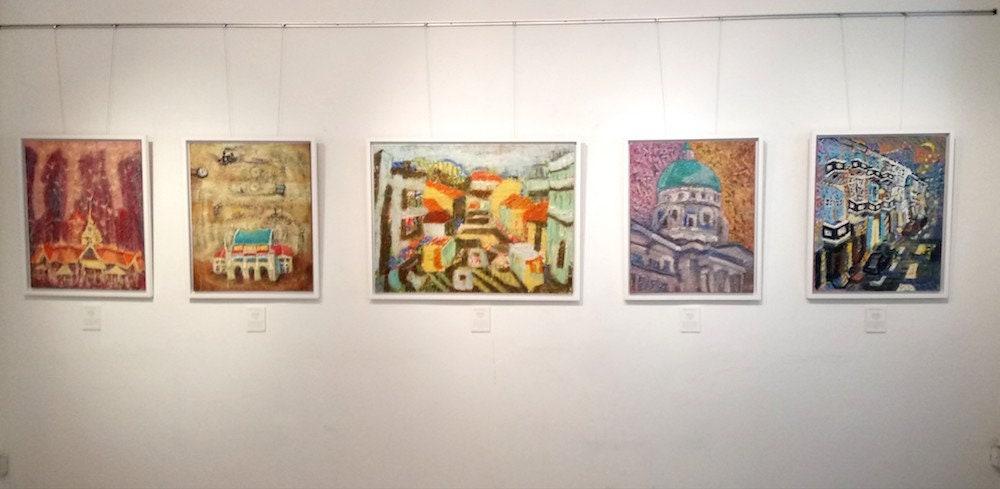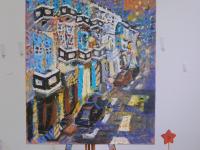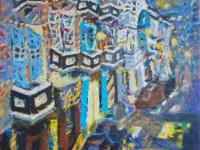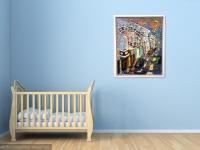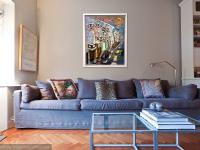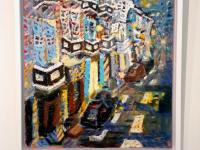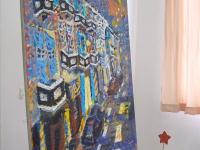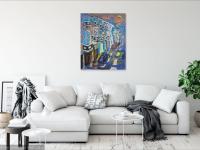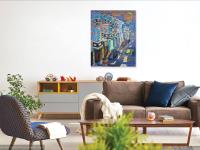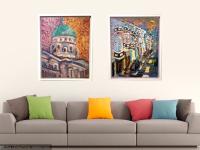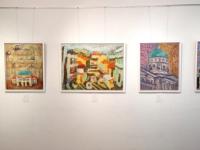 Chinatown Blues, original oil canvas painting art in impasto Van Gogh style, vibrant blue street landscape of Singapore peranakan shophouses
Vibrant blue impasto van gogh style street oil painting, an original Singapore chinatown artwork of black white balconies at a classy row of peranakan shophouses on a nonchalent back lane called Teck Lim Road that seem to jazz and have a life of their own, nudging me to paint them. And so I did.

A work from my DREAMembrance series, offering a fresh take on local landmark scenes through a series of forget-me-not art vignettes of the place I grew up and dreamt in. Singapore 2018.​​

Title: Chinatown Blues
Medium: Oil on Ready-to-Hang Canvas
Dimensions: 30 x 24 x 0.5 in

See how painting is created & close-ups: https://www.instagram.com/tv/BlhOgv6neKB/

The artwork is signed on the front, varnished and includes a Certificate of Authenticity.
If the white framed (wood) option is selected, the dimensions are 33 x 27 x 1.25 in.

P.s. Image is copyrighted and may not be reproduced without permission. As you are viewing a screen image, the colors may vary slightly for the actual painting. Room images are for illustration purpose only and not to scale.