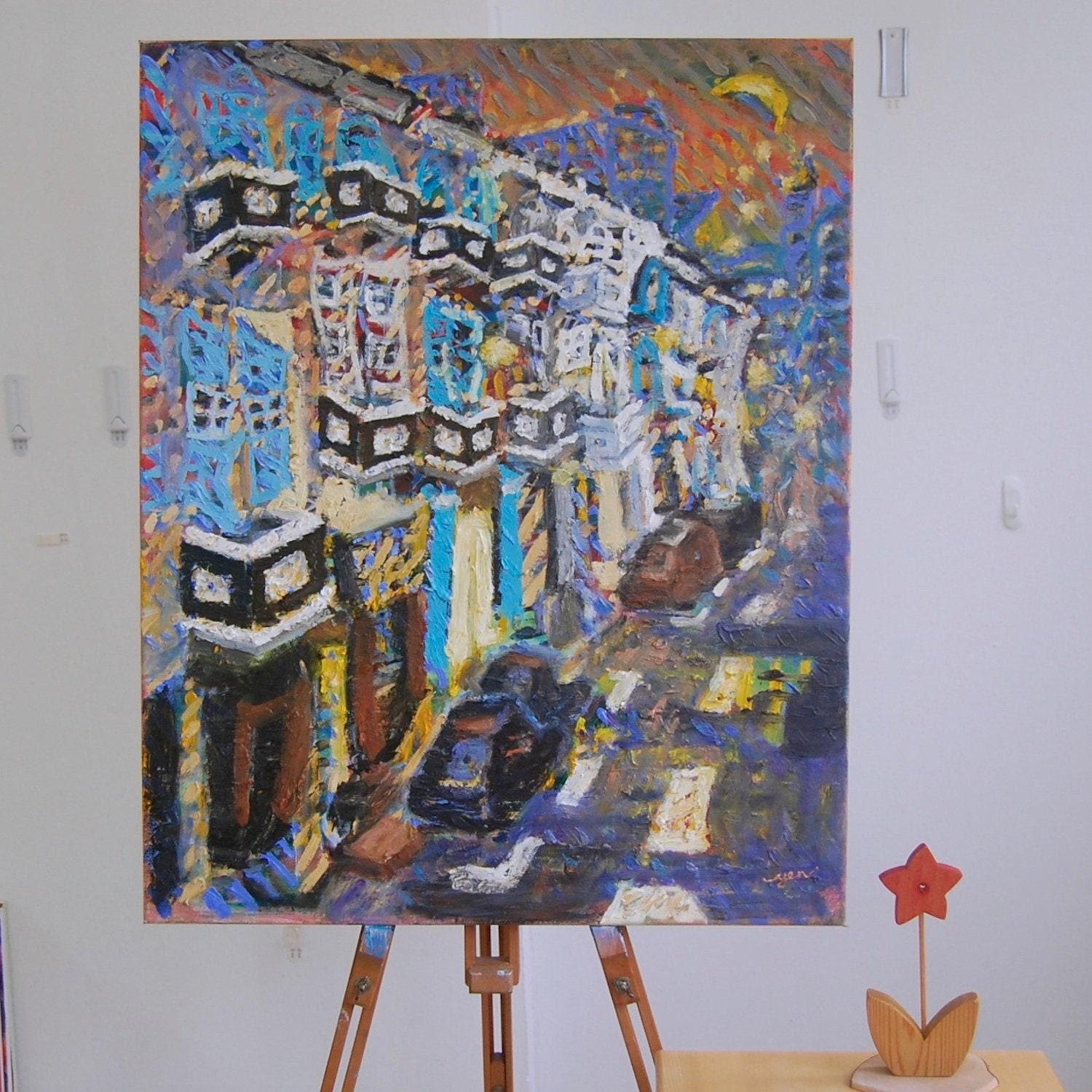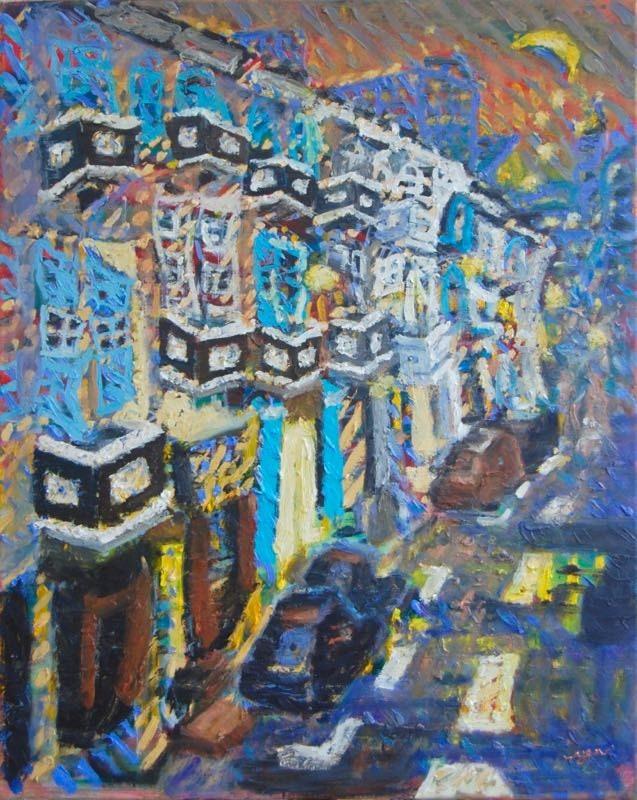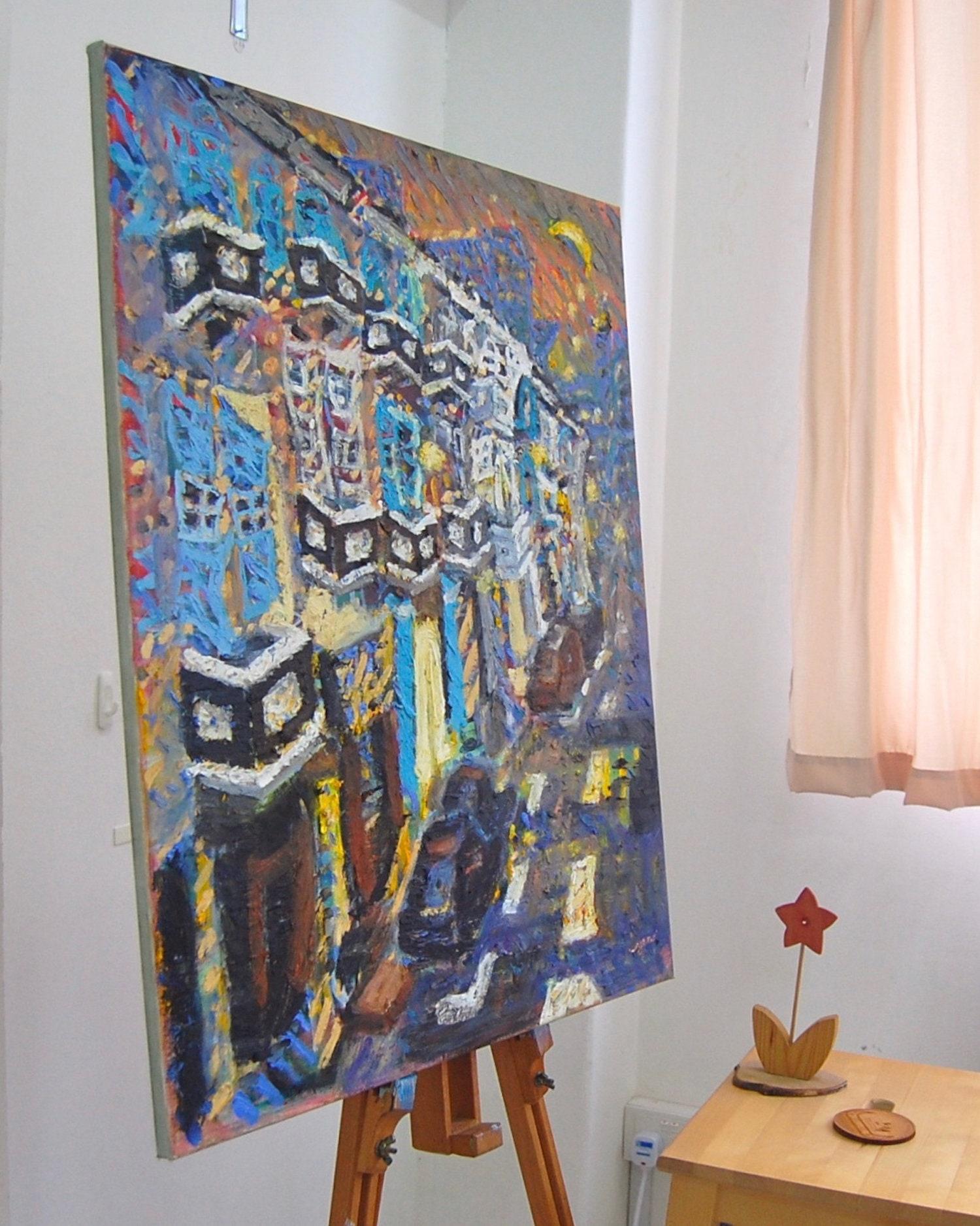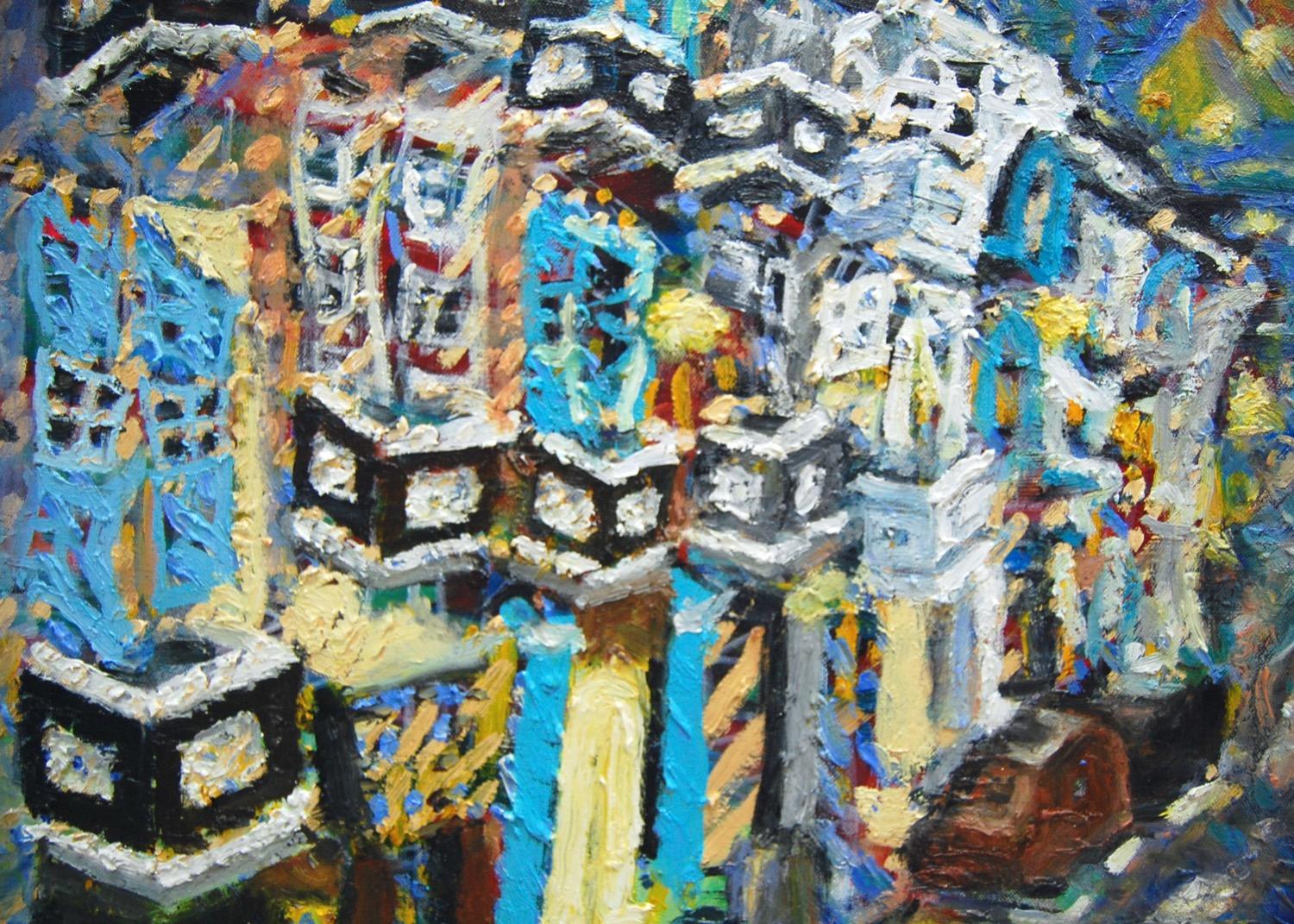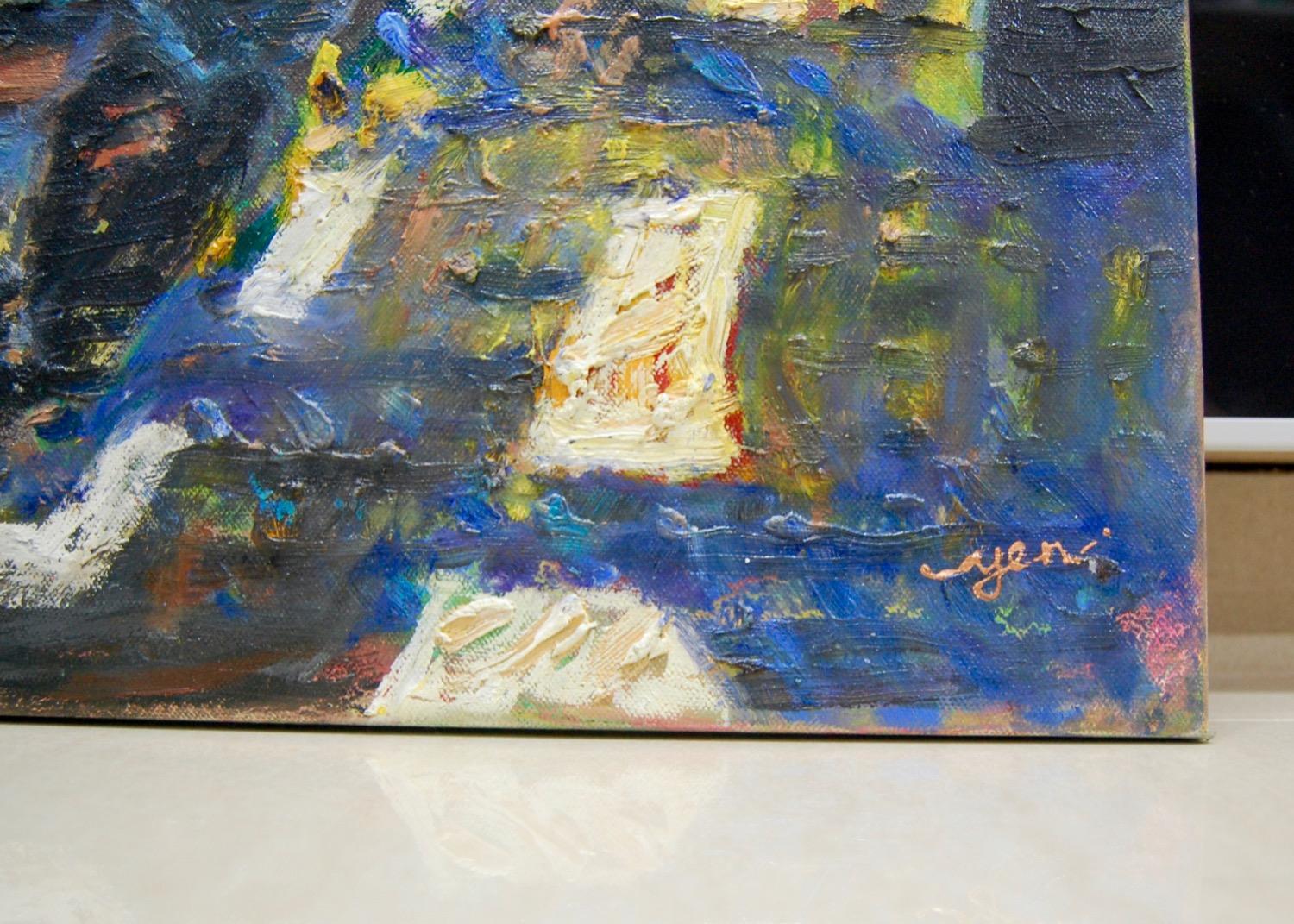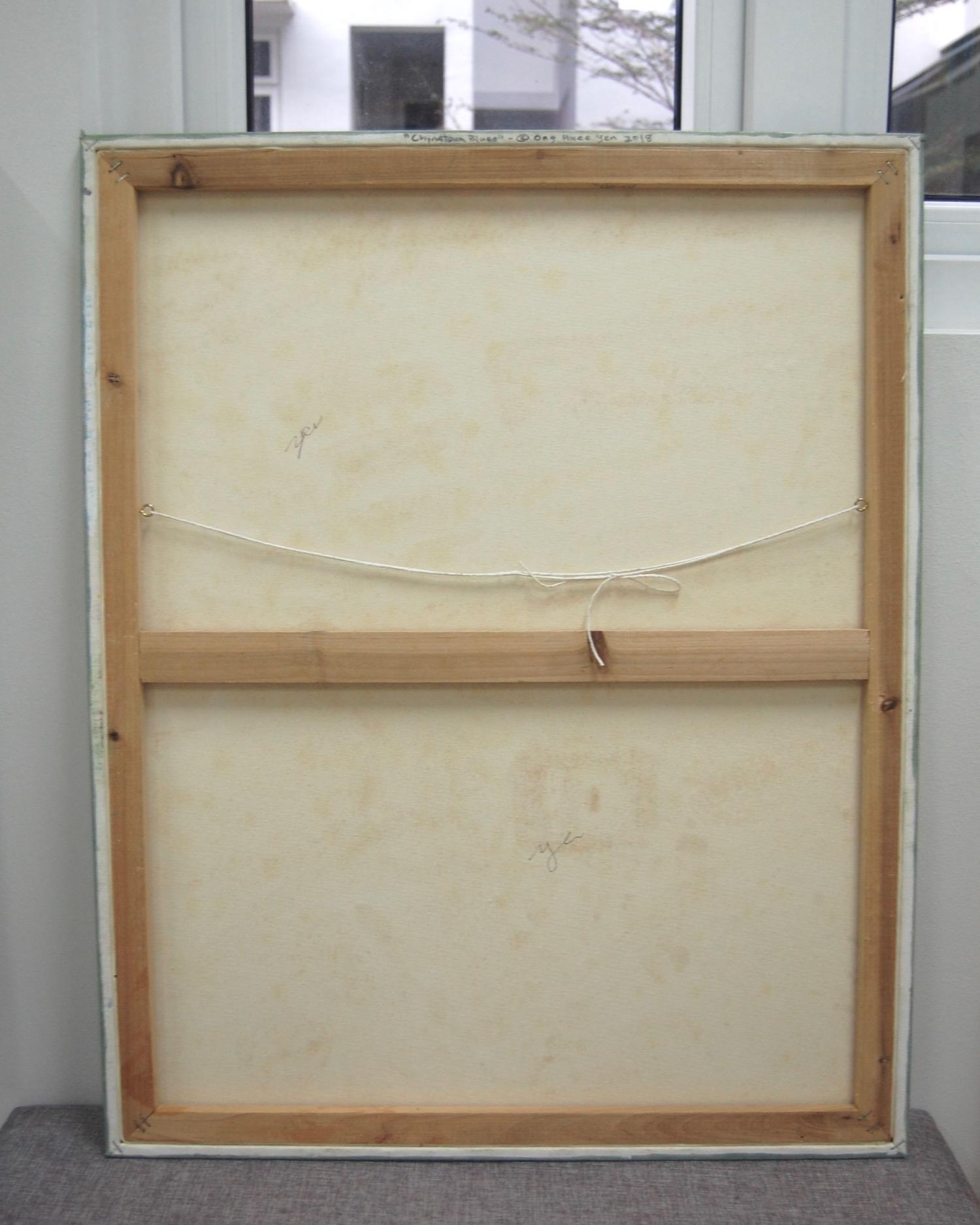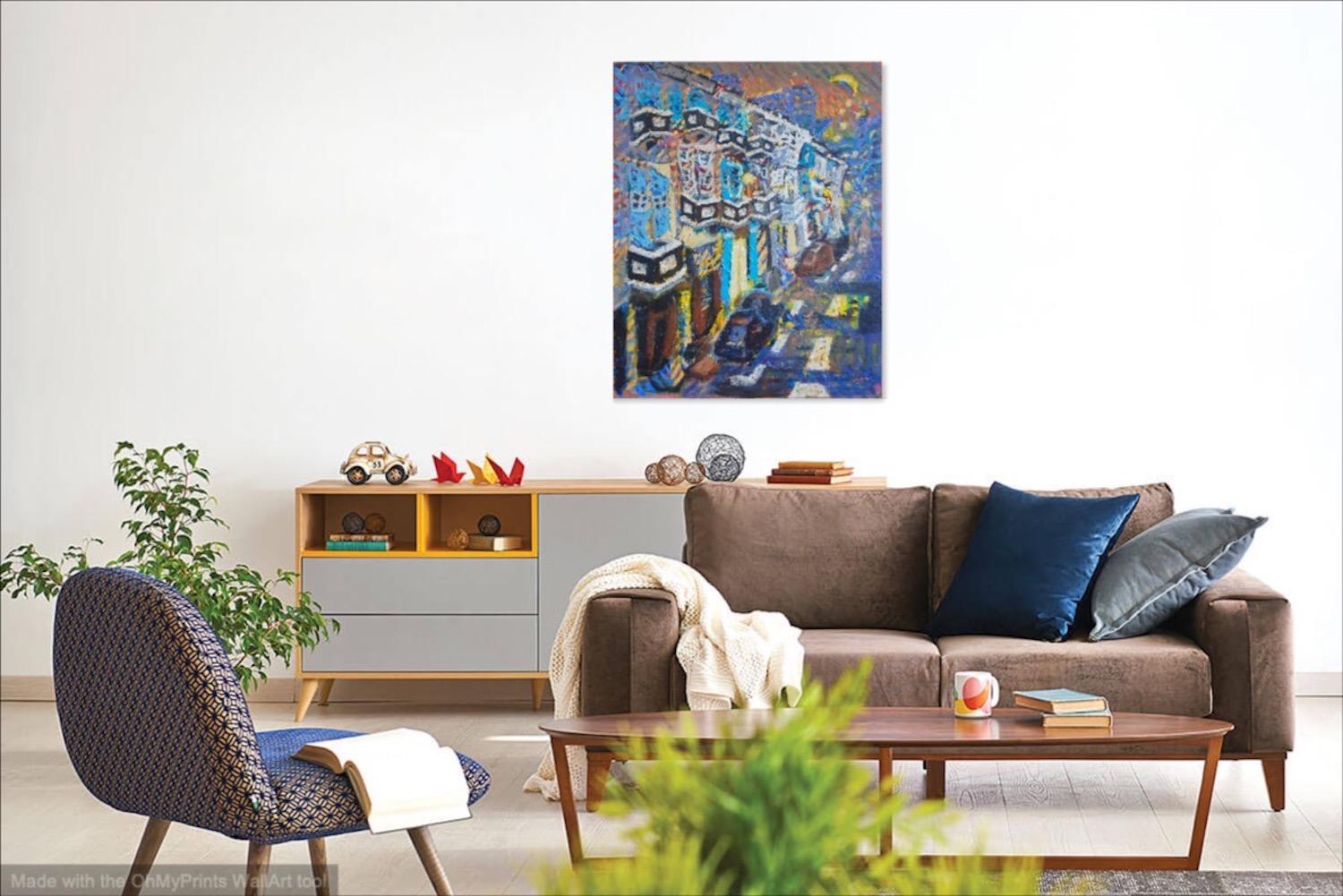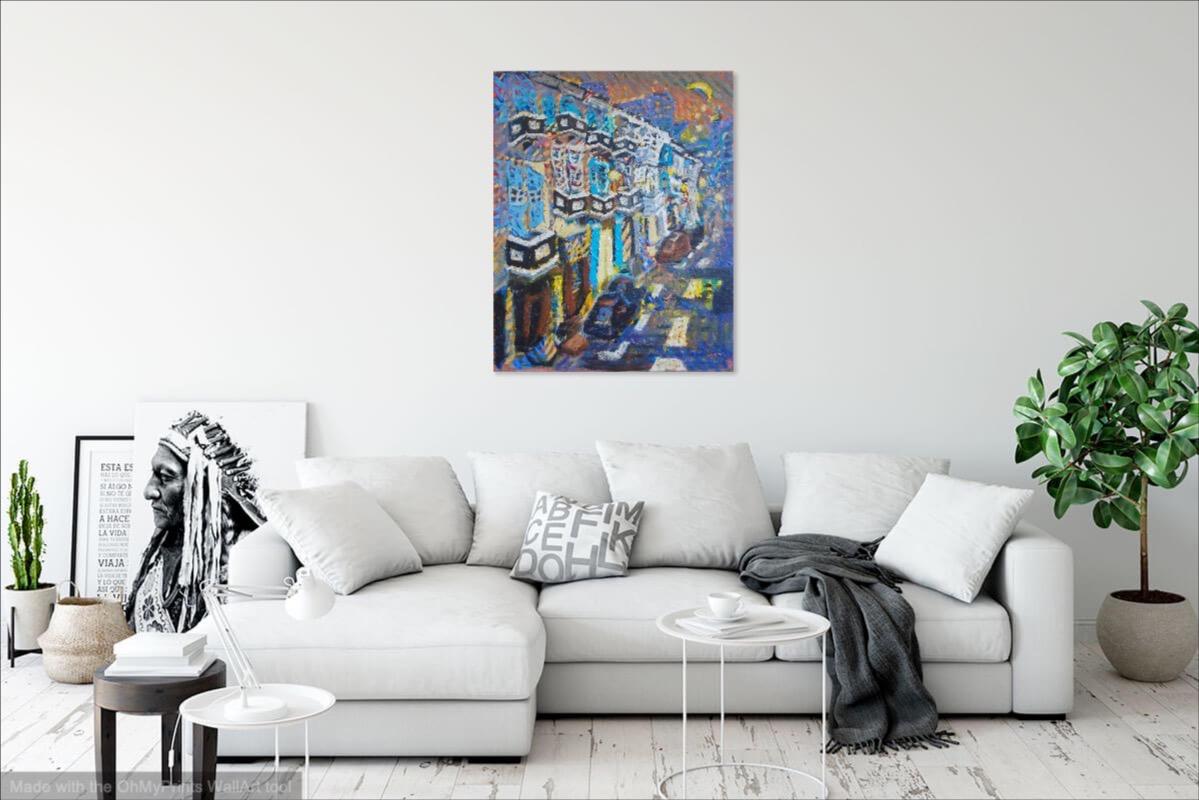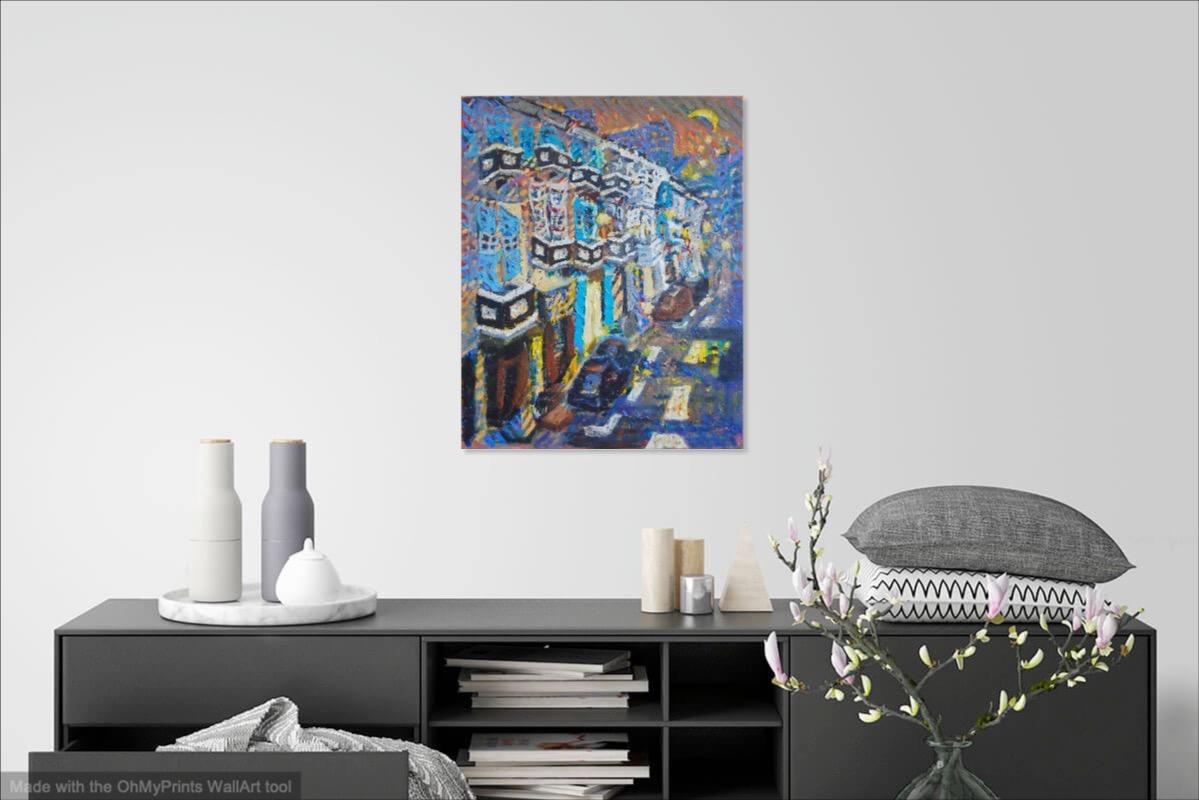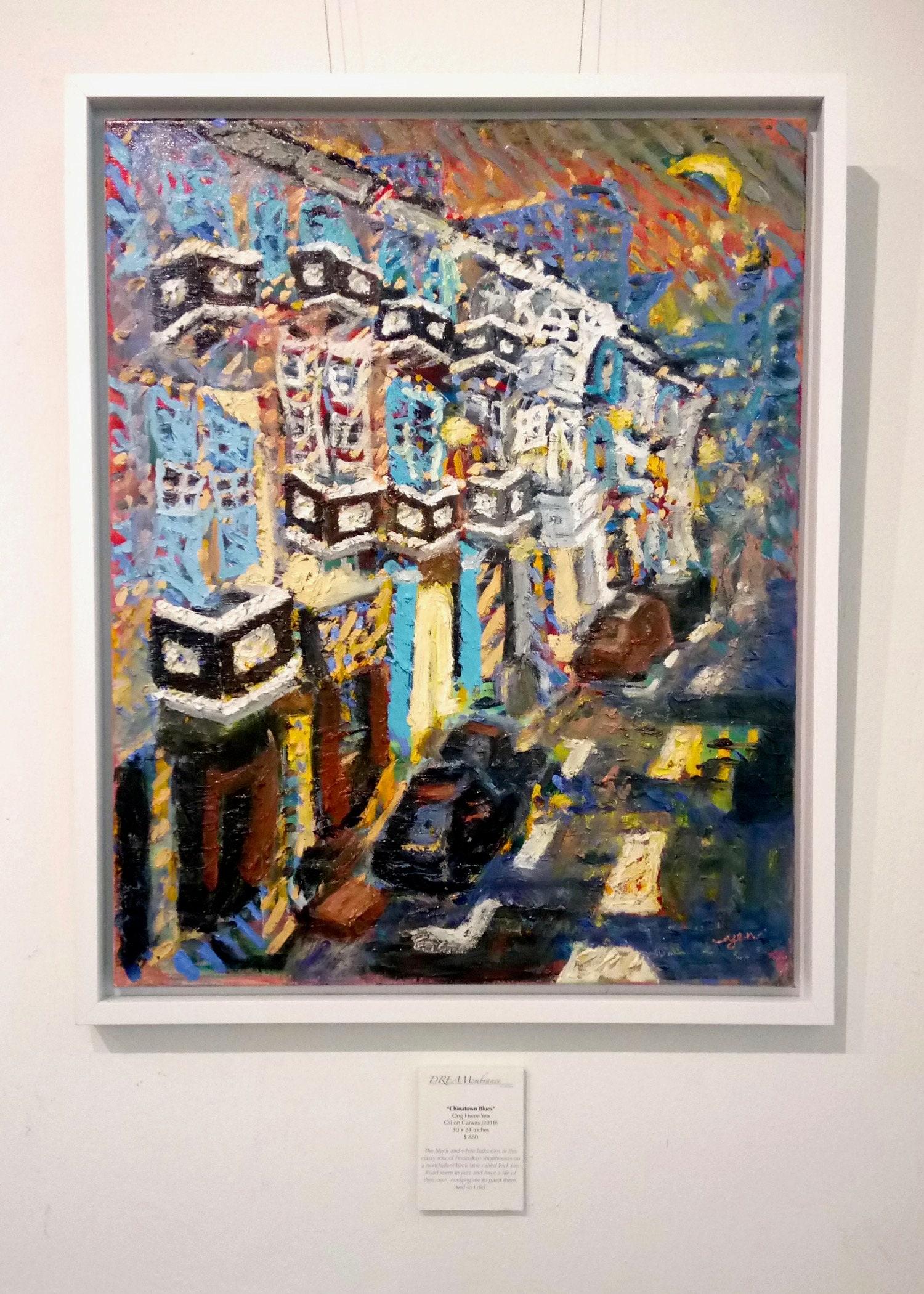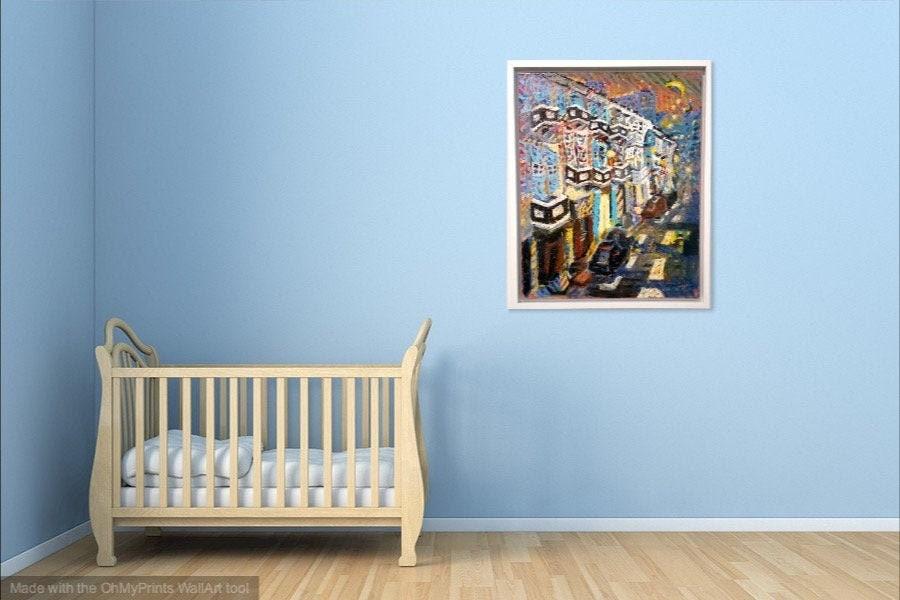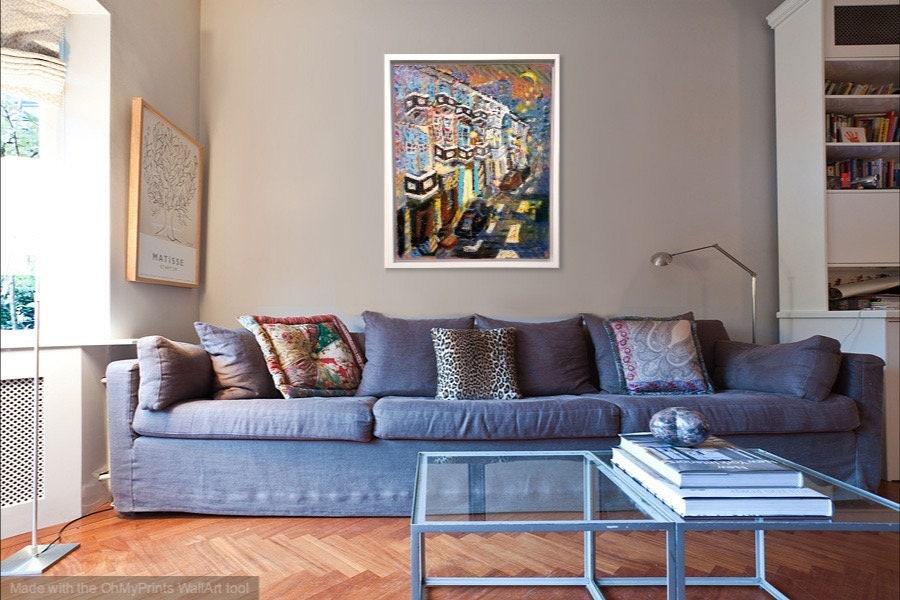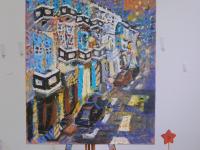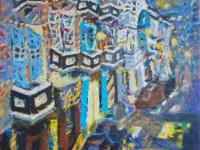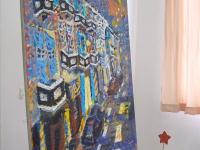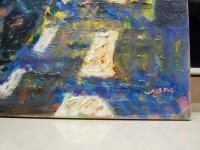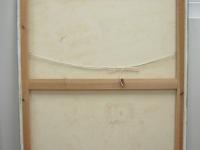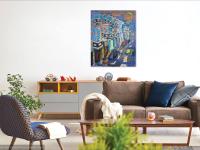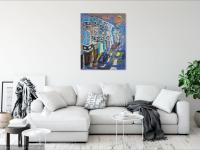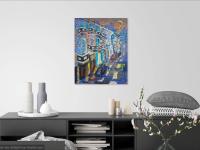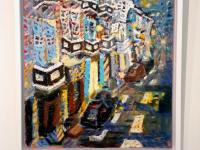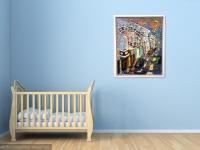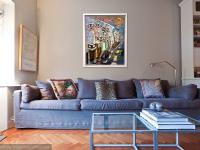 Chinatown Blues - Original Oil Canvas Painting of Singapore City - Impasto Van Gogh Style - Vibrant Heritage Street - Peranakan Shophouses
Vibrant blue impasto van gogh style street oil painting, an original Singapore Chinatown artwork of black white balconies at a classy row of peranakan shophouses on a nonchalent back lane called Teck Lim Road that seem to jazz and have a life of their own. This semi-abstract artwork is a unique and expressive piece that will make a stunning addition to any art collection, infusing your space with a touch of artistic brilliance.
From artist Yen's DREAMembrance series, a fresh take on Singapore local landmark scenes through a series of forget-me-not art vignettes of the places she grew up and dreamt in. 2018.​​

Title: Chinatown Blues
Medium: Oil on Ready-to-Hang Canvas
Dimensions: 30 x 24 x 0.5 in

See how painting is created & close-ups: https://www.instagram.com/tv/BlhOgv6neKB/

The artwork is signed on the front, varnished and includes a Certificate of Authenticity.
If the white framed (wood) option is selected, the dimensions are 33 x 27 x 1.25 in.

P.s. Image is copyrighted and may not be reproduced without permission. As you are viewing a screen image, the colors may vary slightly for the actual painting. Room images are for illustration purpose only and not to scale.