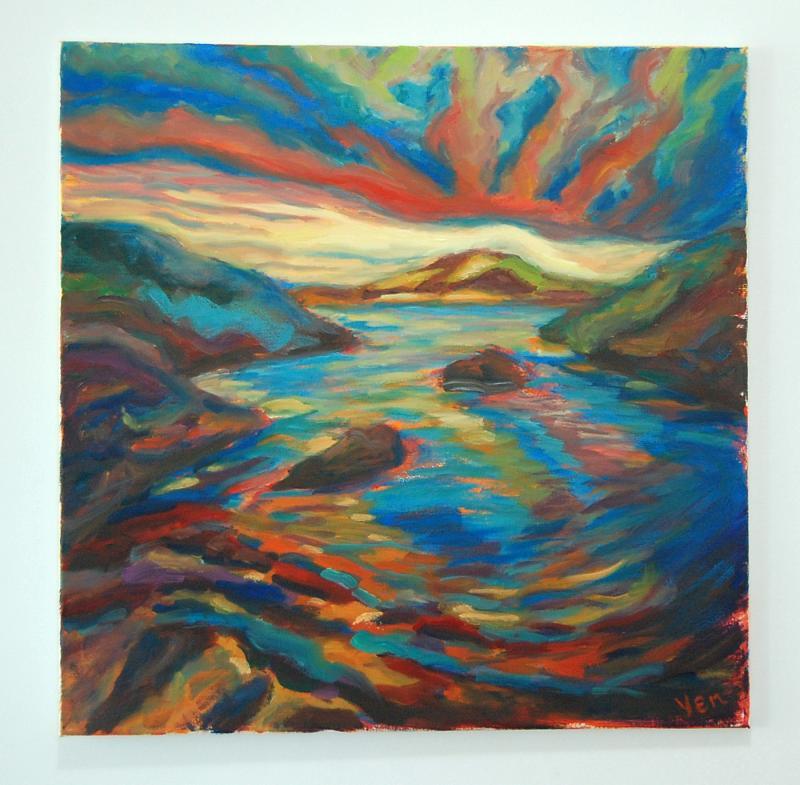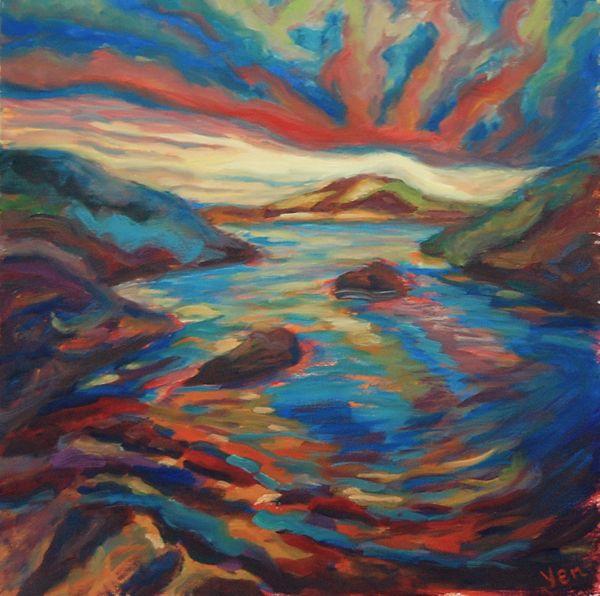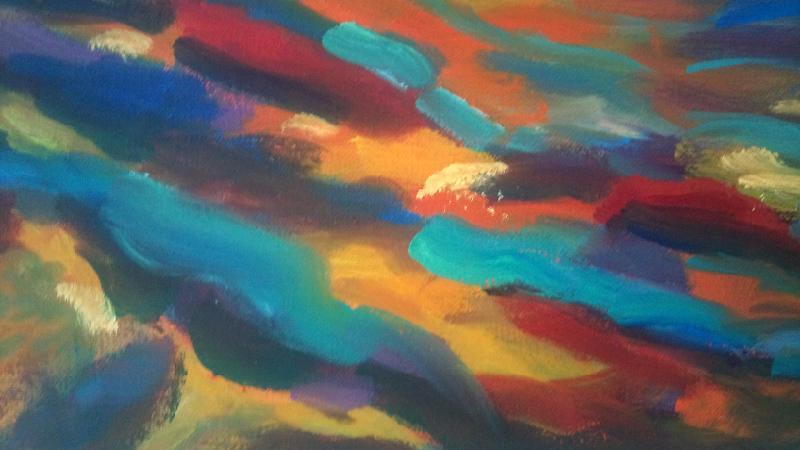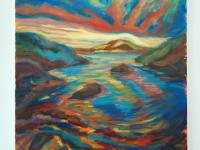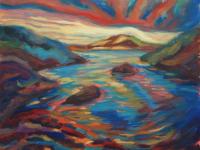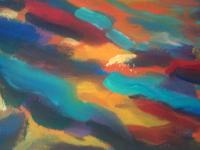 Kaleidoscope -Scottish Highlands, Surreal Painting, Seascape, Oil Painting, Colorful Landscape, Scotland Coast, Storm Clouds, Van Gogh Style
Colorful surreal landscape oil painting of the Scottish Highlands coast, with dramatic storm clouds, mountains, sea waves, beach in a swirl and vibrant strokes reminiscent of Van Gogh art. Scotland Series 2009.
Title: Kaleidoscope
Medium: Oil on Ready-to-Hang Canvas 
Dimensions: 24 x 24 x 0.5 in
The artwork is signed on the front. 
P.s. Image is copyrighted and may not be reproduced without permission. As you are viewing a screen image, the colors may vary slightly for the actual artwork.