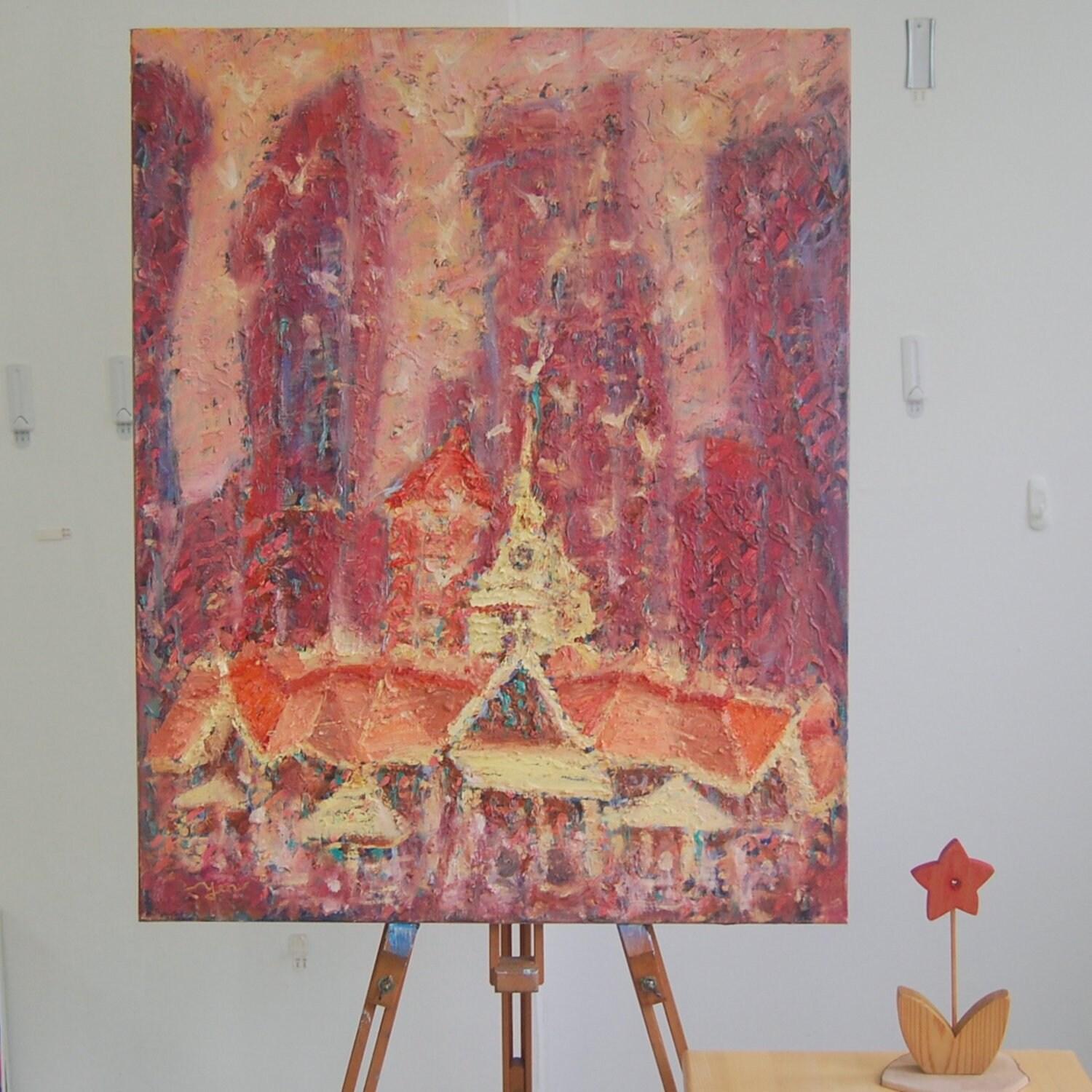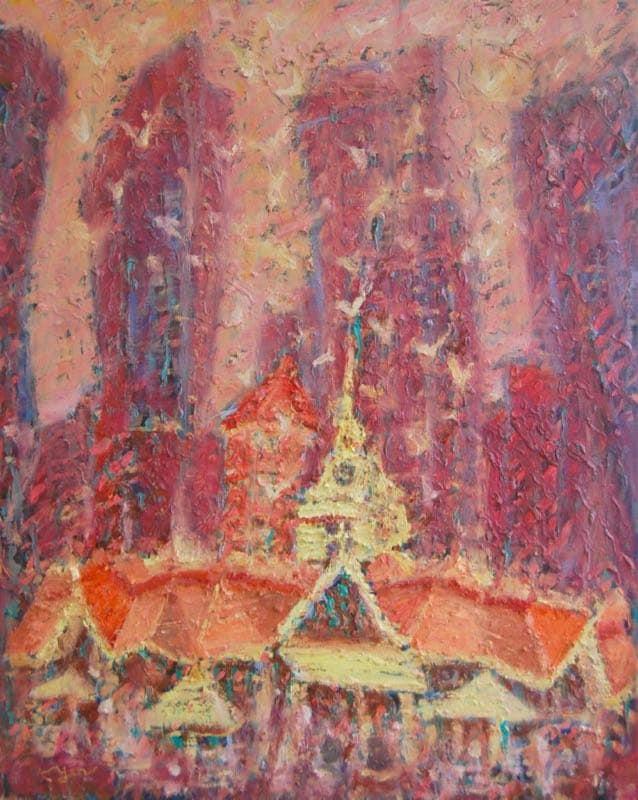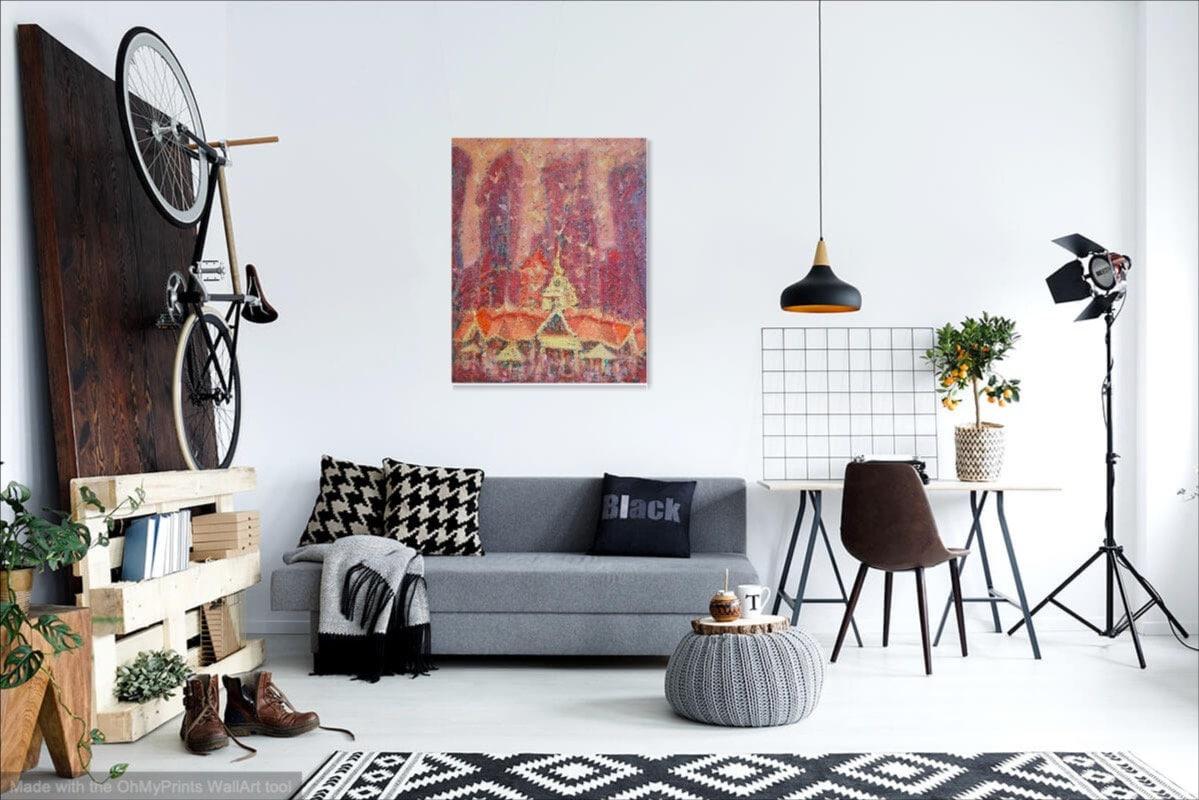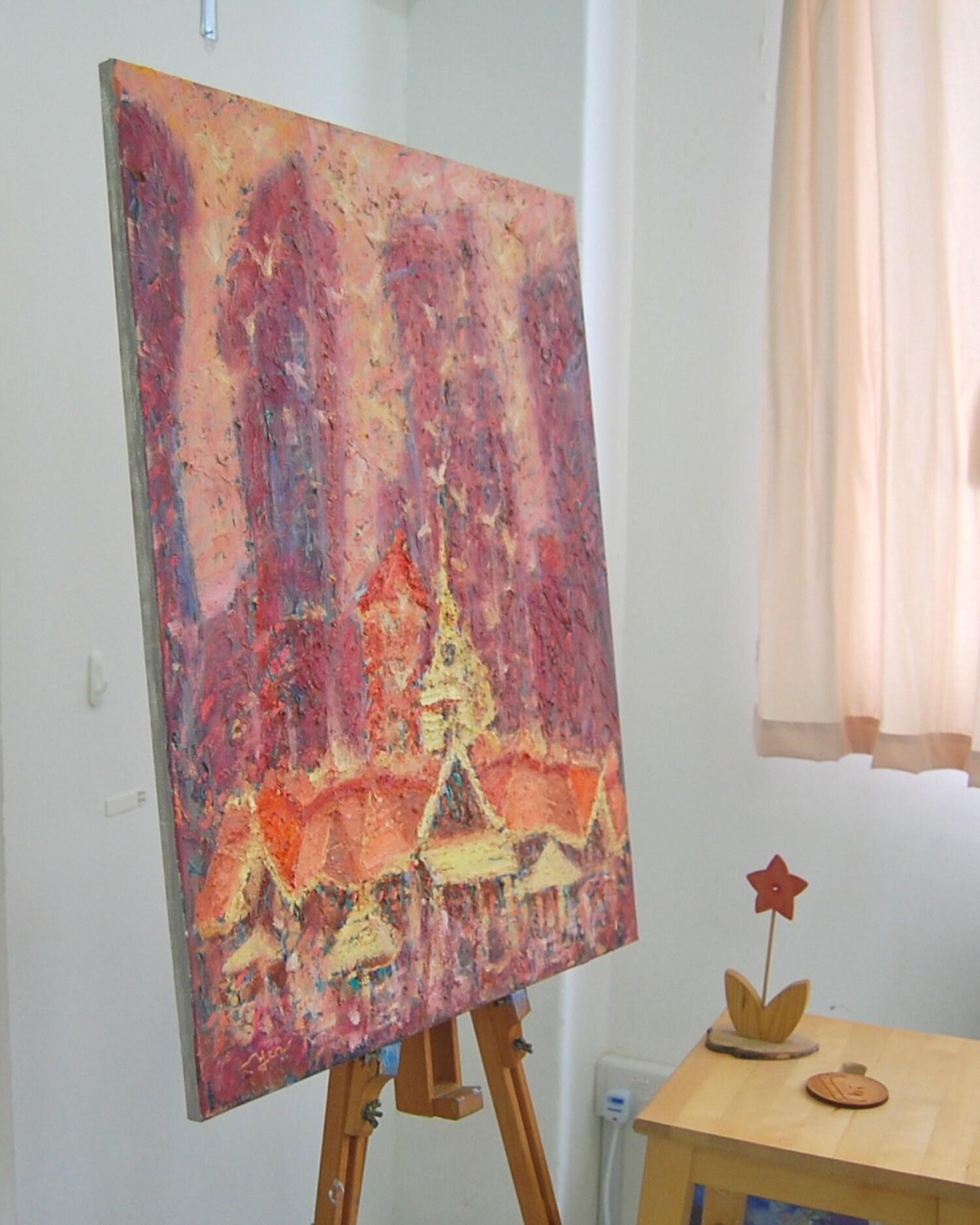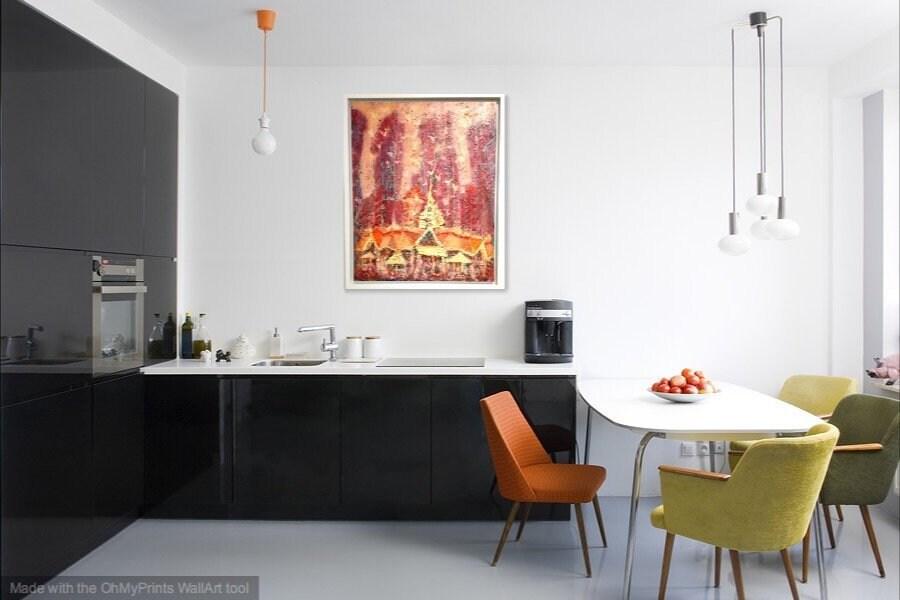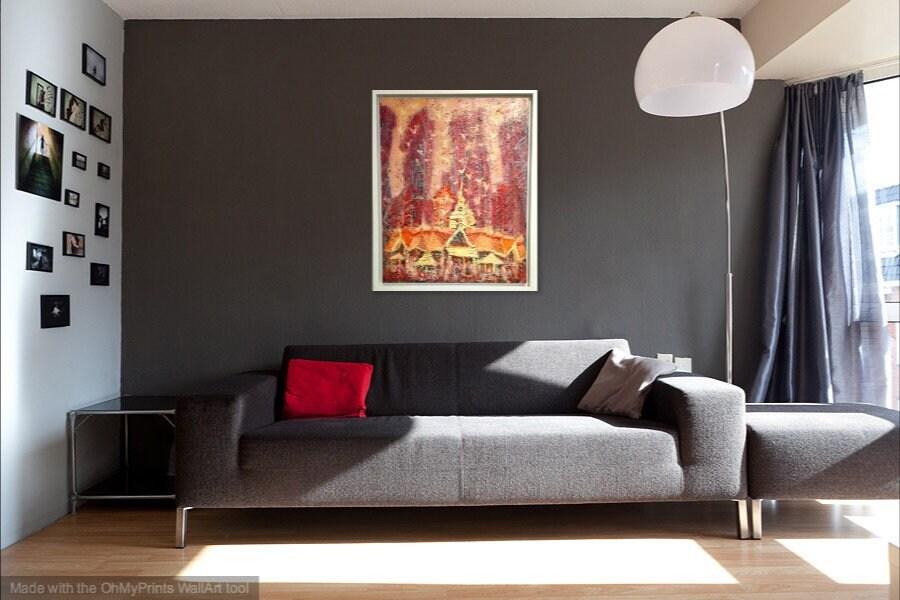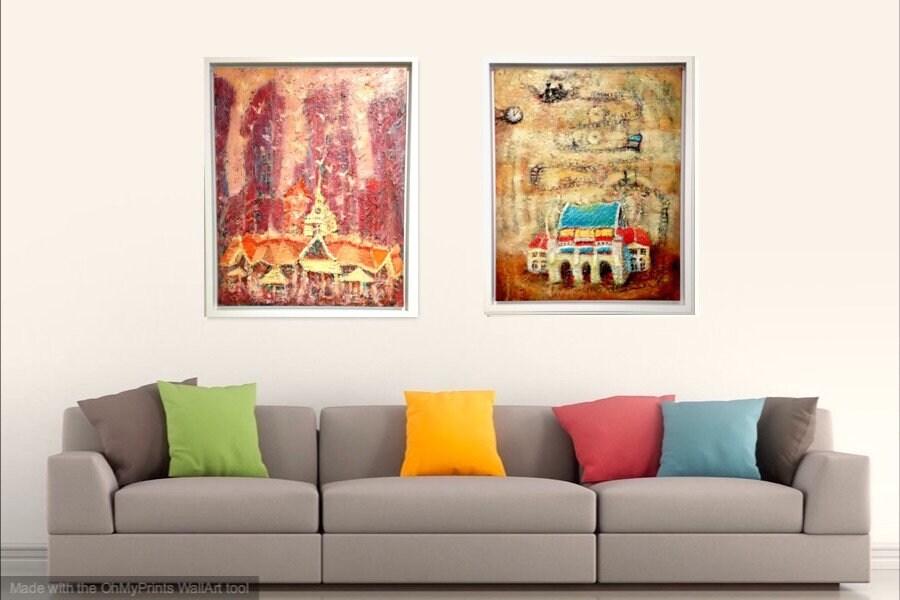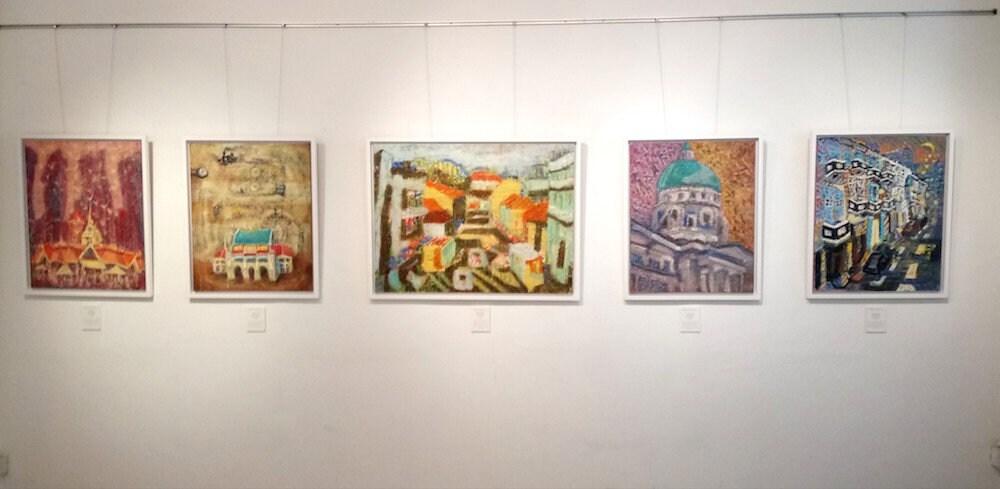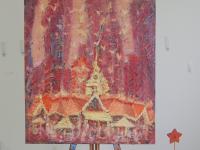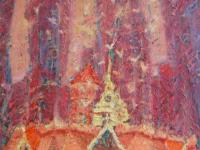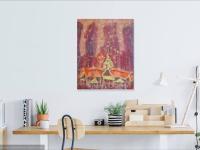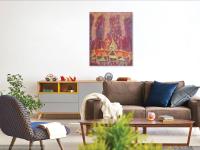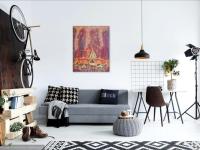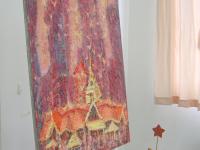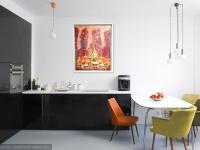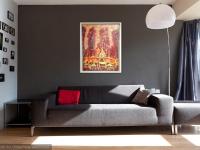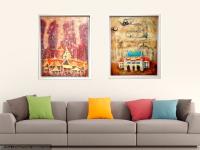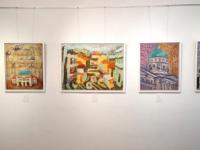 Lau Pa Sat, whimsical surreal city Singapore skyline oil painting art, with architectural icon Telok Ayer market in pink impressionist style
Whimsical surreal city oil painting art of Singapore skyline landscape with Telok Ayer Market (Lau Pa Sat), an architectural icon in asbtract pink impressionist dreamy style.

A work from my DREAMembrance series, offering a fresh take on local landmark scenes through a series of forget-me-not art vignettes of the place I grew up and dreamt in. Singapore 2018.​​

Title: Lau Pa Sat
Medium: Oil on Ready-to-Hang Canvas
Dimensions: 30 x 24 x 0.5 in

See how painting is created & close-ups: https://www.instagram.com/tv/BlOKWh0BLQK/ 

The artwork is signed on the front, varnished and includes a Certificate of Authenticity.
If the white framed (wood) option is selected, the dimensions are 33 x 27 x 1.25 in.

P.s. Image is copyrighted and may not be reproduced without permission. As you are viewing a screen image, the colors may vary slightly for the actual artwork. Room images are for illustration purpose only and not to scale.