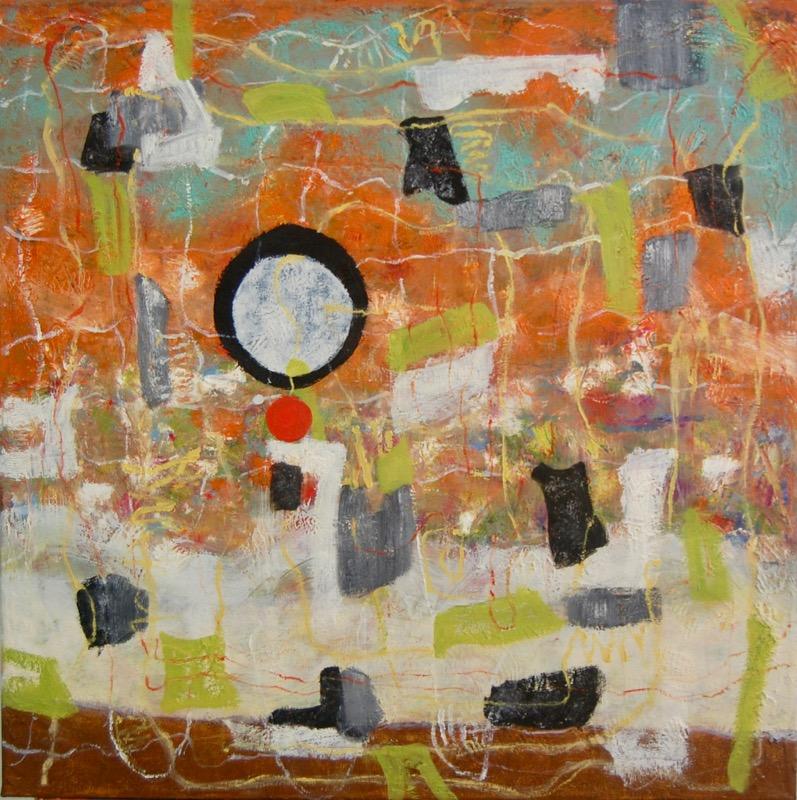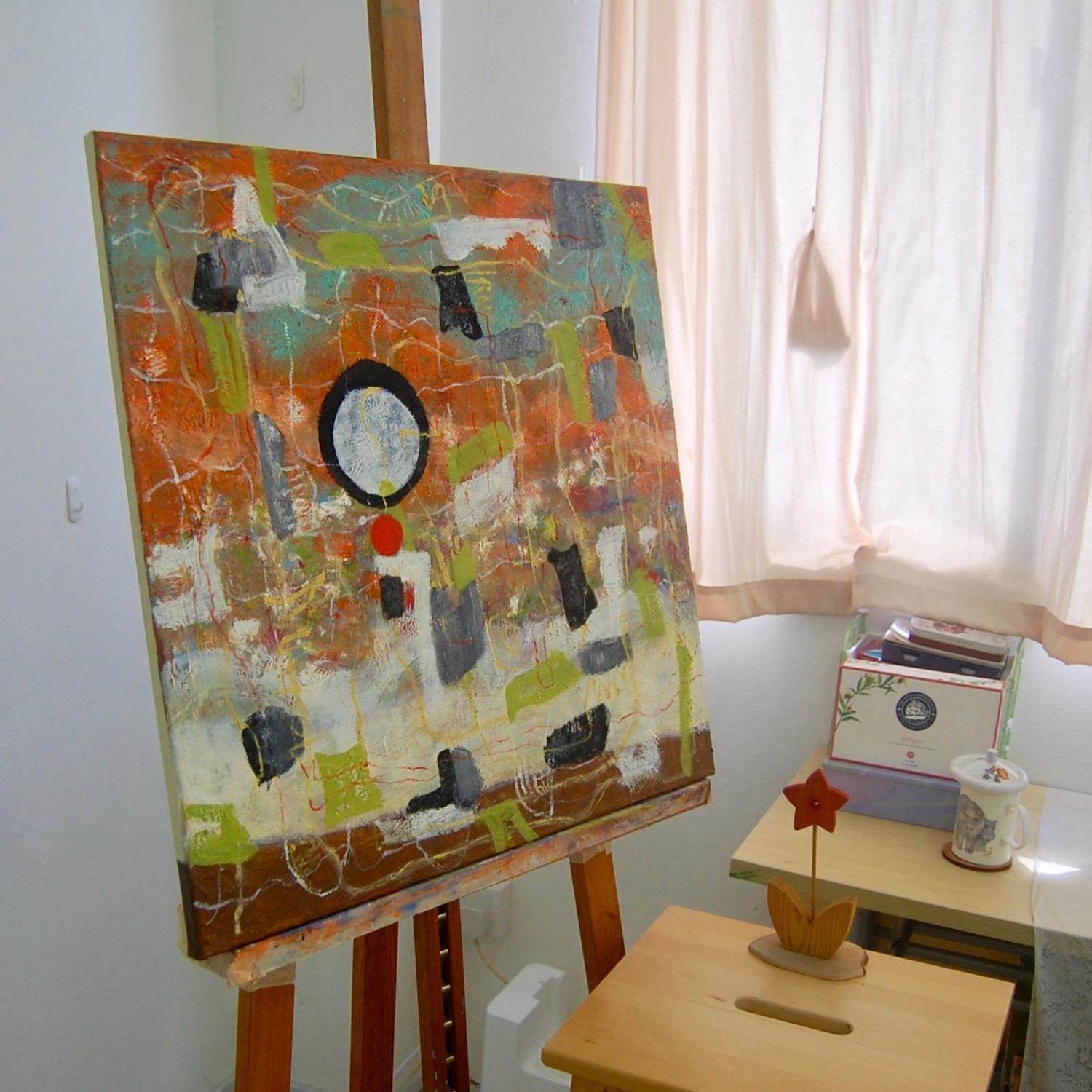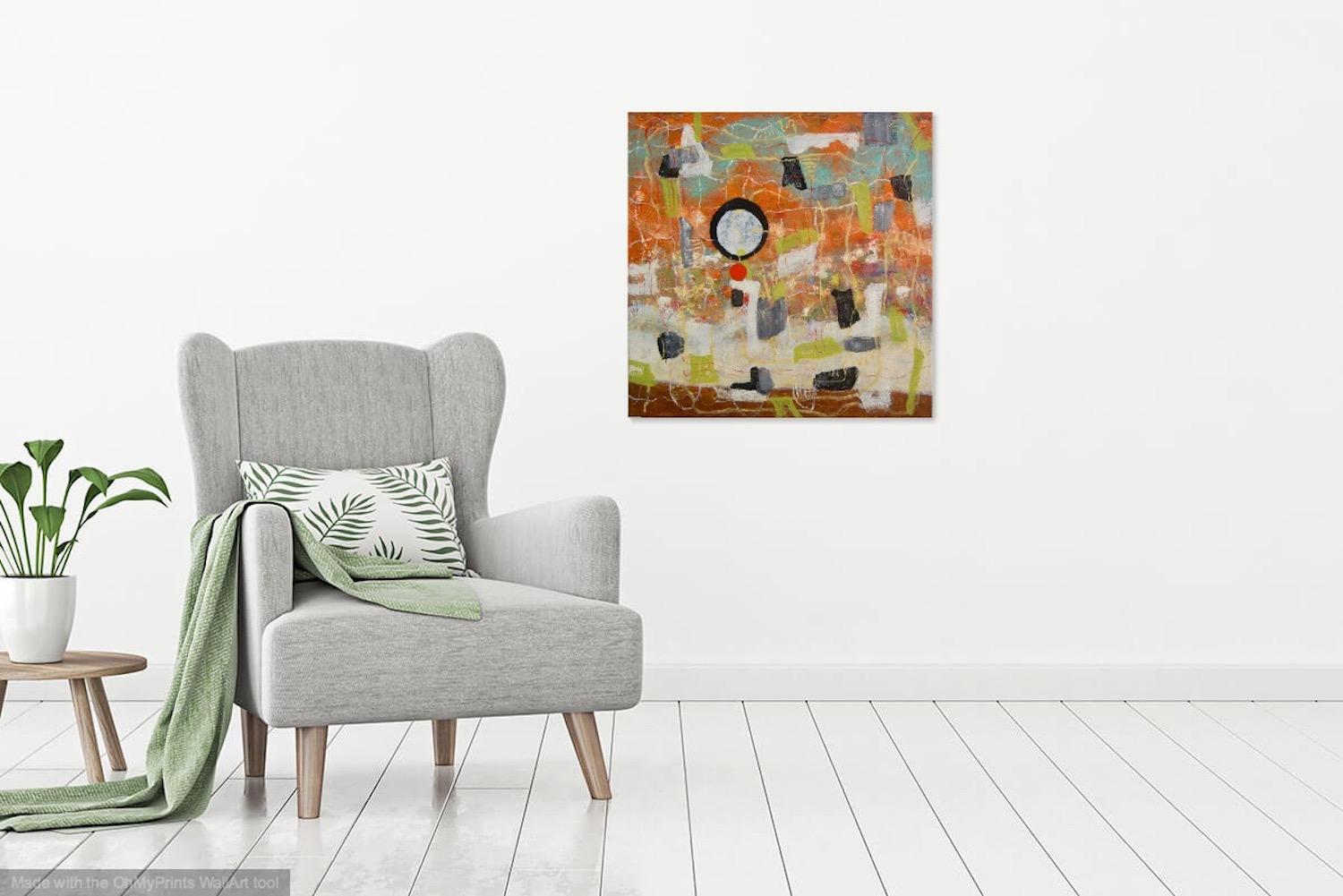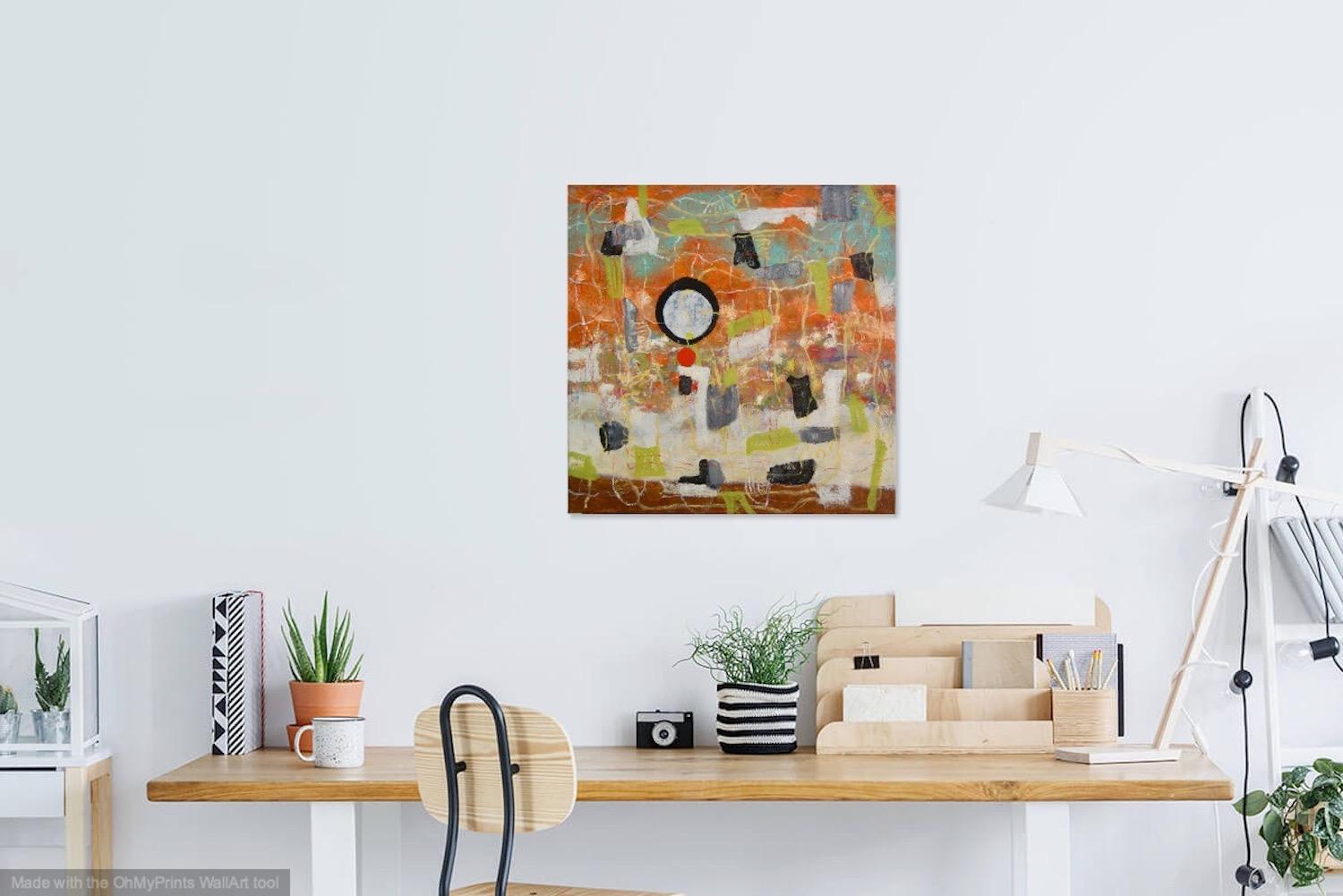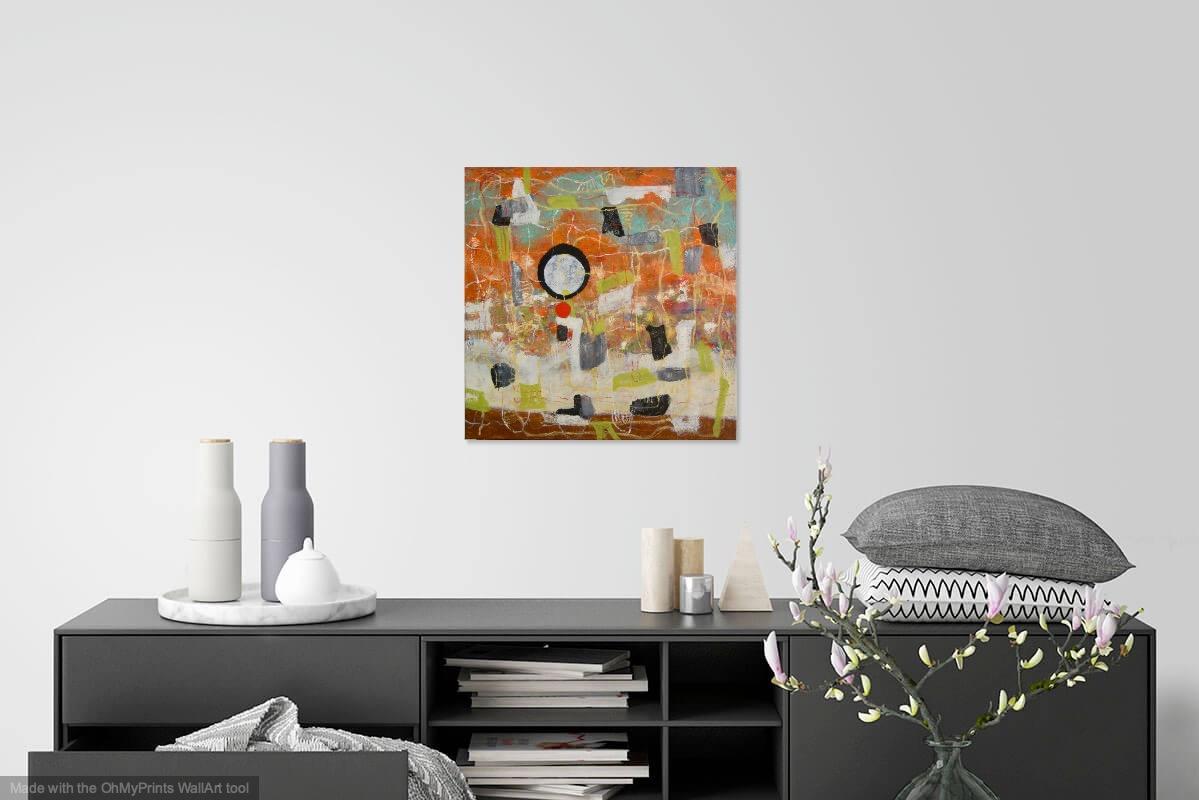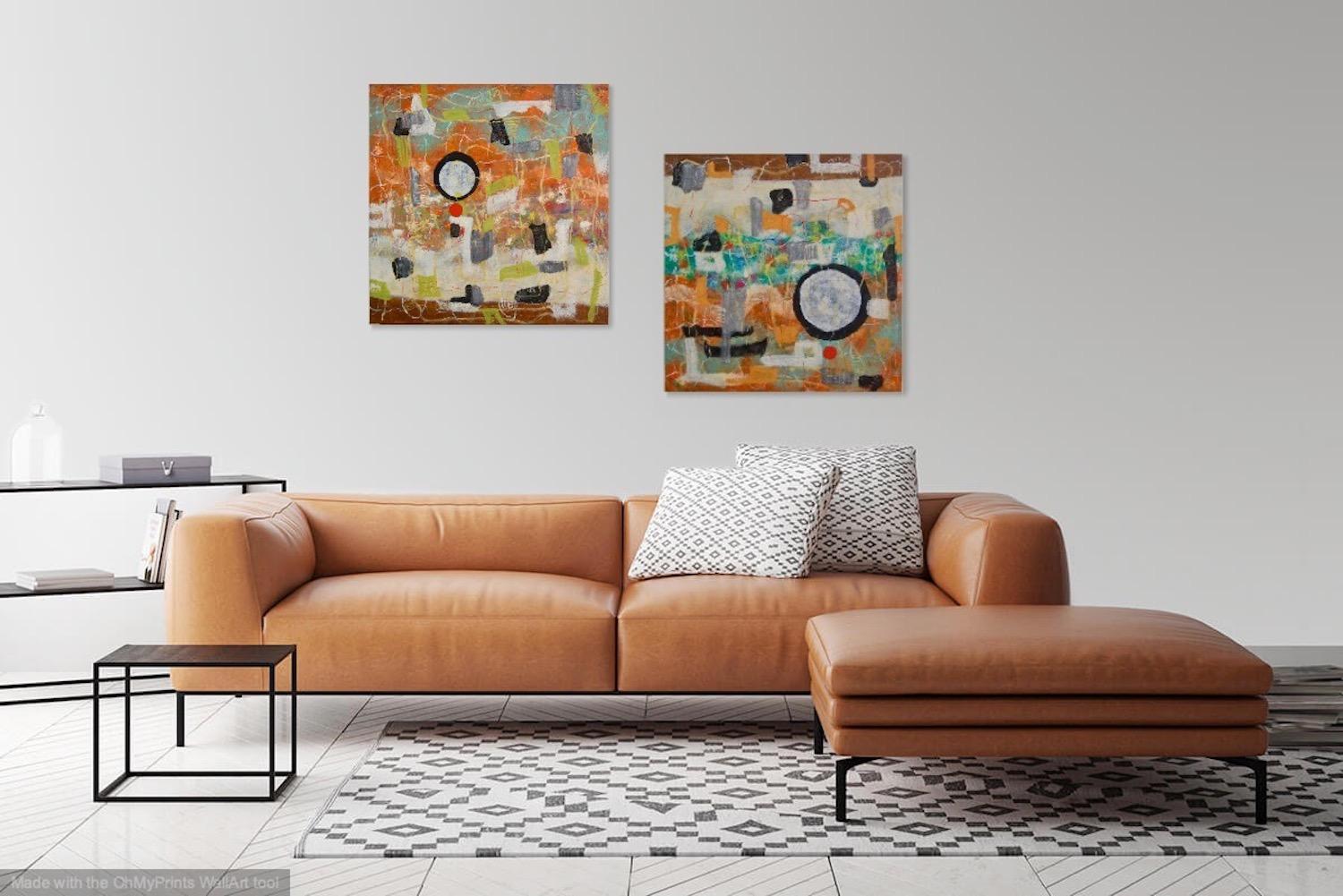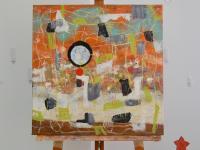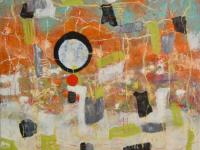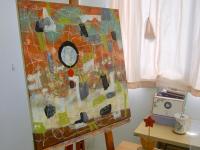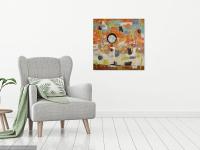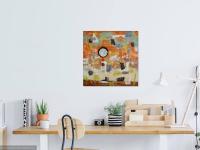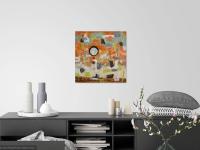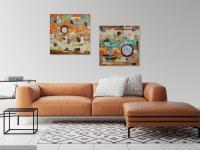 Musings: Whimsical Zen Circle Abstract Oil Painting - Bright and Cheerful Orange Artwork - Contemporary Art Decor for Home and Office
Whimsical orange abstract oil painting art of delightful pattern circles and objects, a bright cheerful art piece with rich impasto textures and layers. From an original artwork series that began with 4 musical riffs, became one, and then each finding its own path. 2019.
Title: Musings
Medium: Oil on Ready-to-Hang Canvas 
Dimensions: 24 x 24 x 0.5 in
See how painting is created: https://www.instagram.com/p/Bz57-HnHJz1/
The artwork is signed on the side of the canvas, varnished and includes a Certificate of Authenticity. 
P.s. Image is copyrighted and may not be reproduced without permission. As you are viewing a screen image, the colors may vary slightly for the actual artwork. Room images are for illustration purpose only and not to scale.