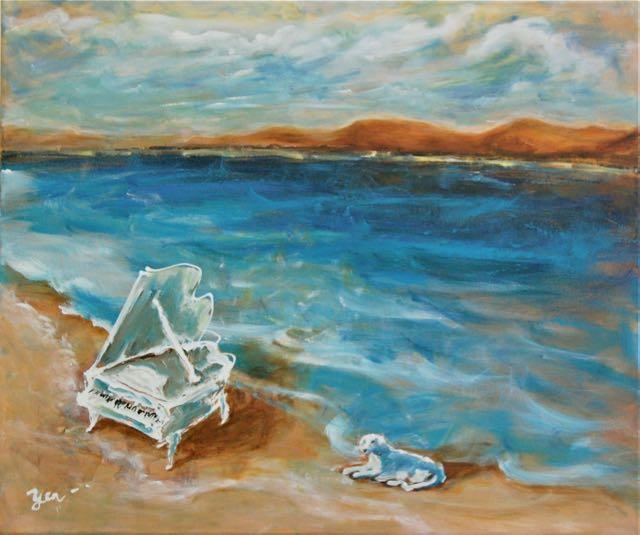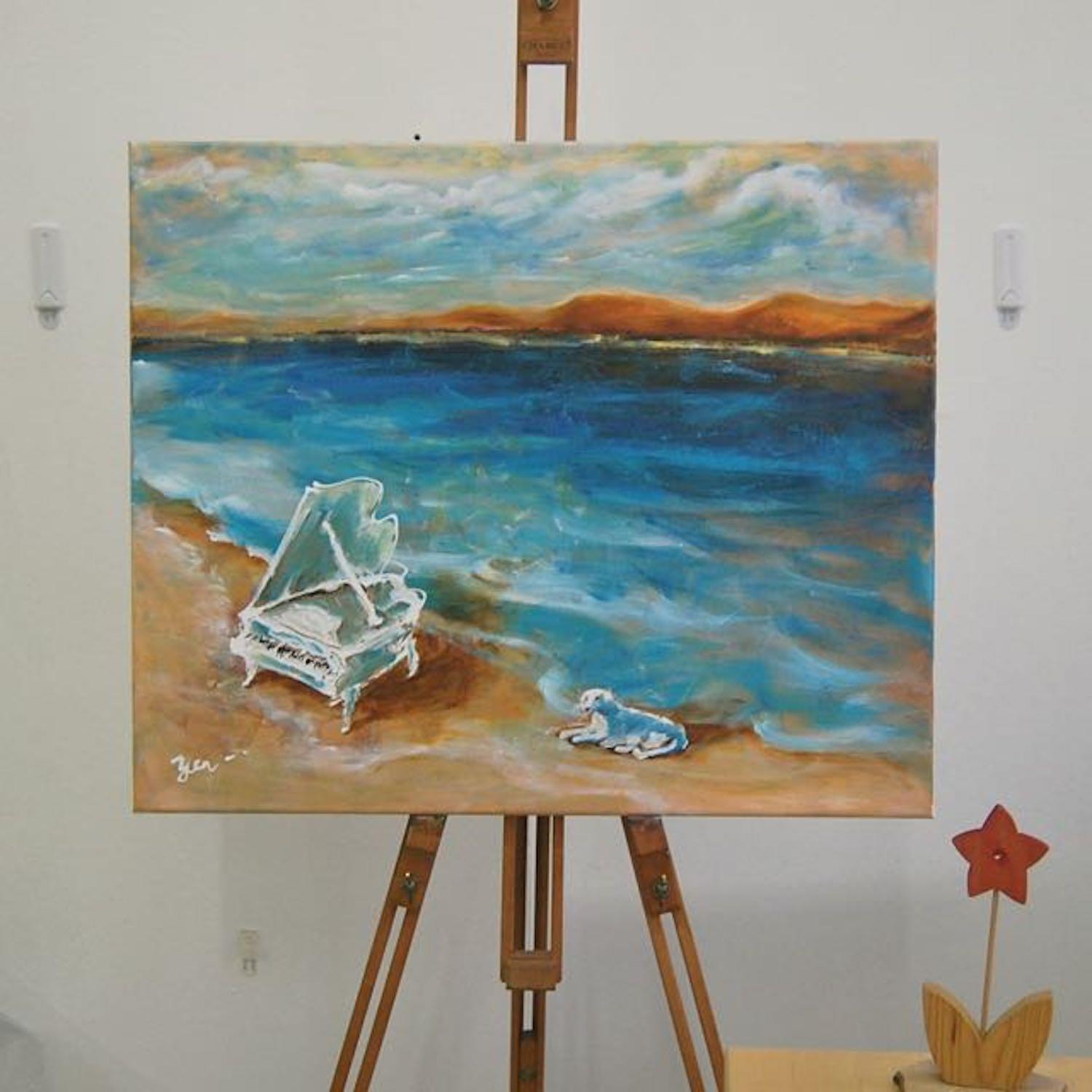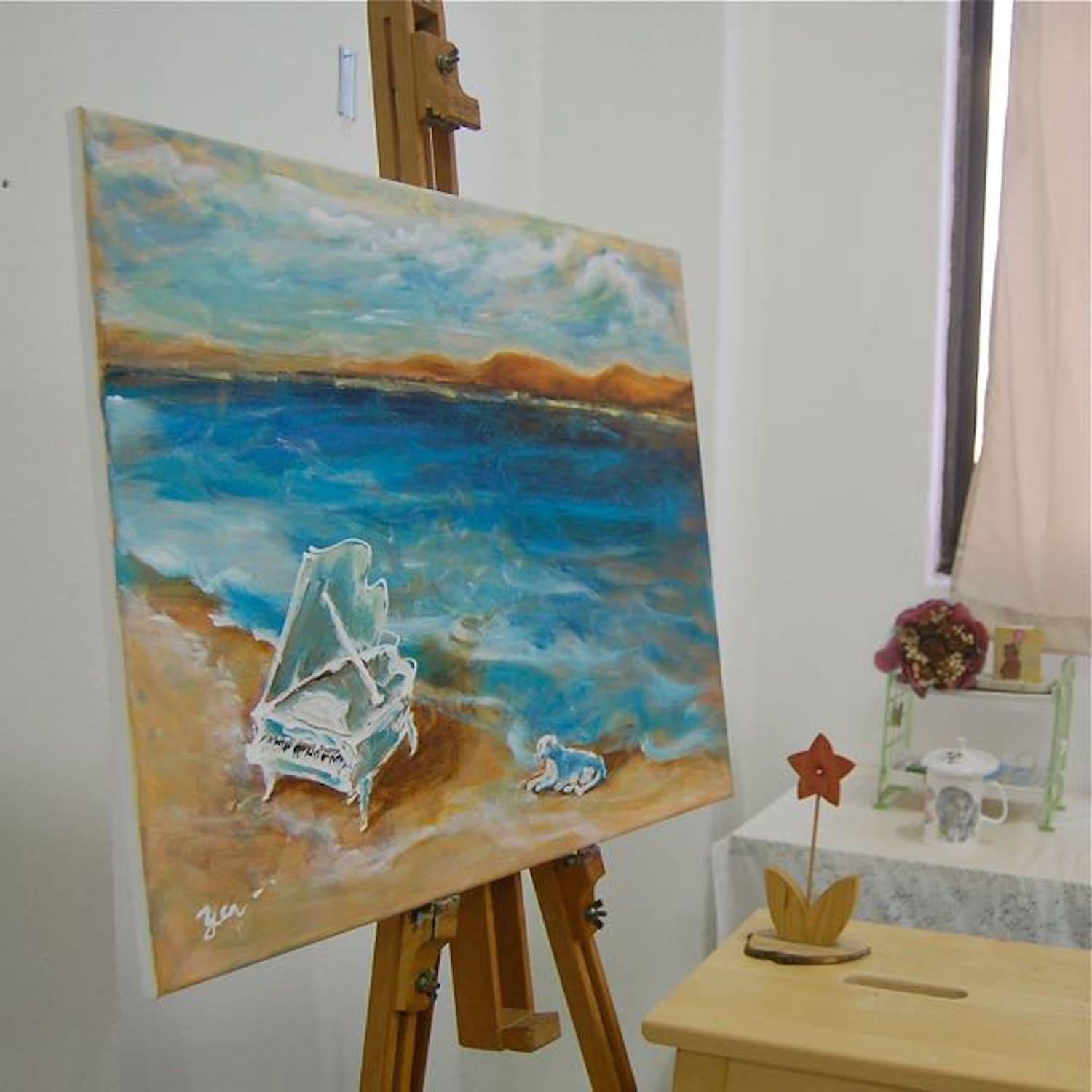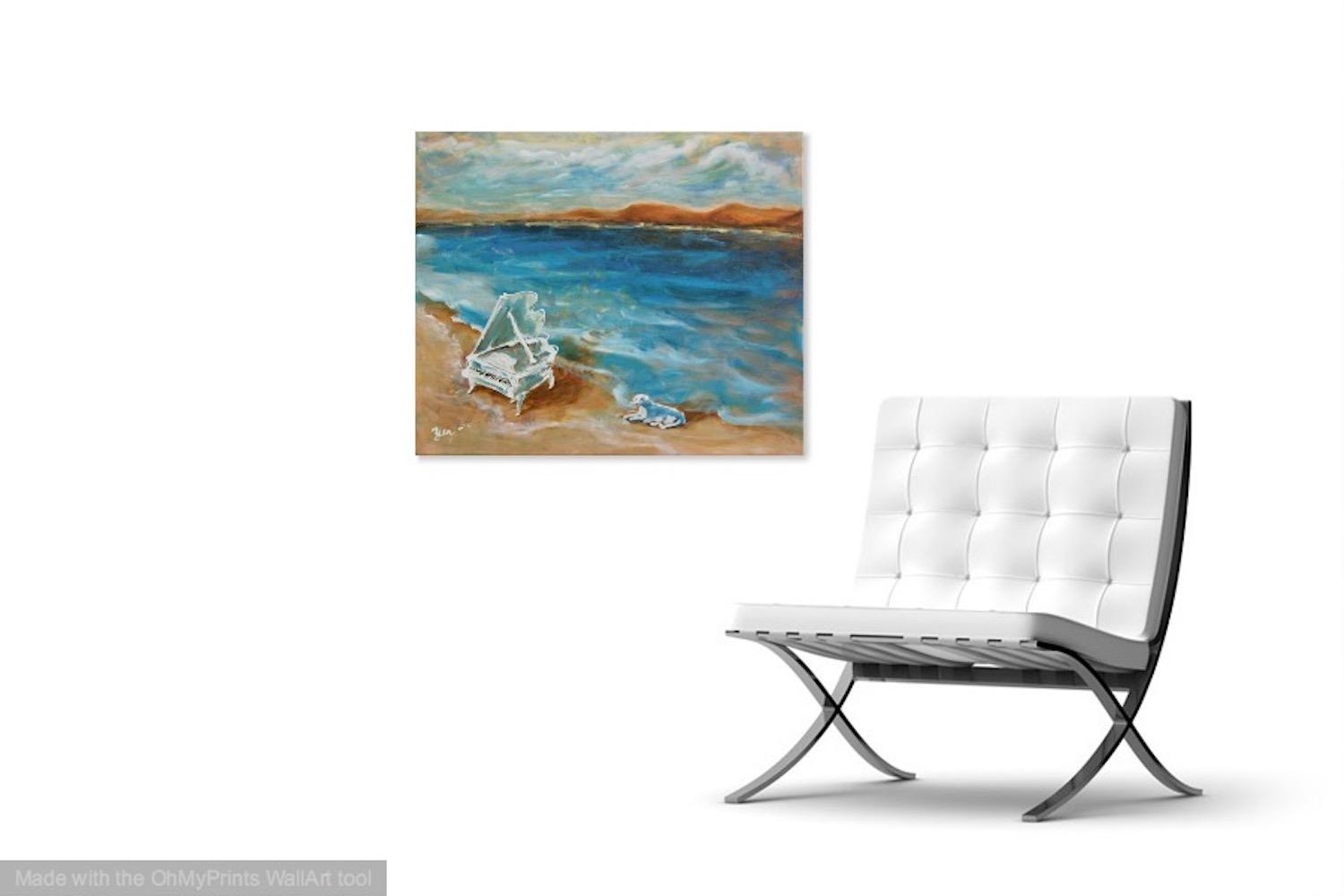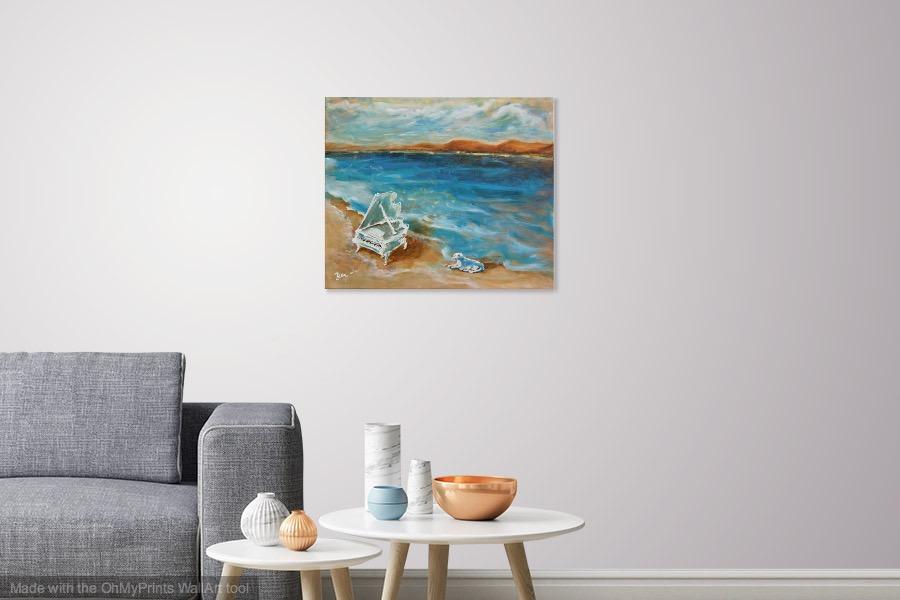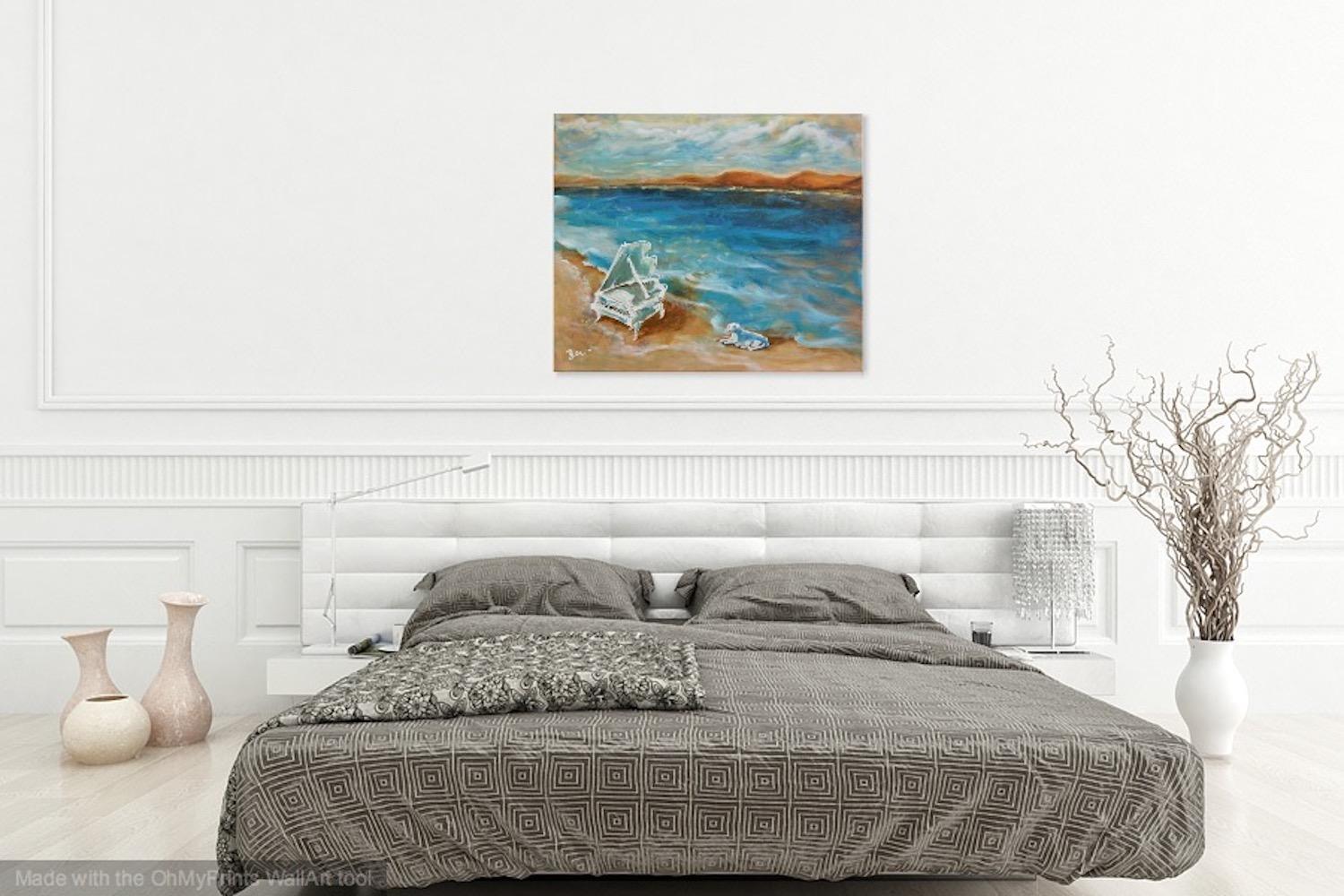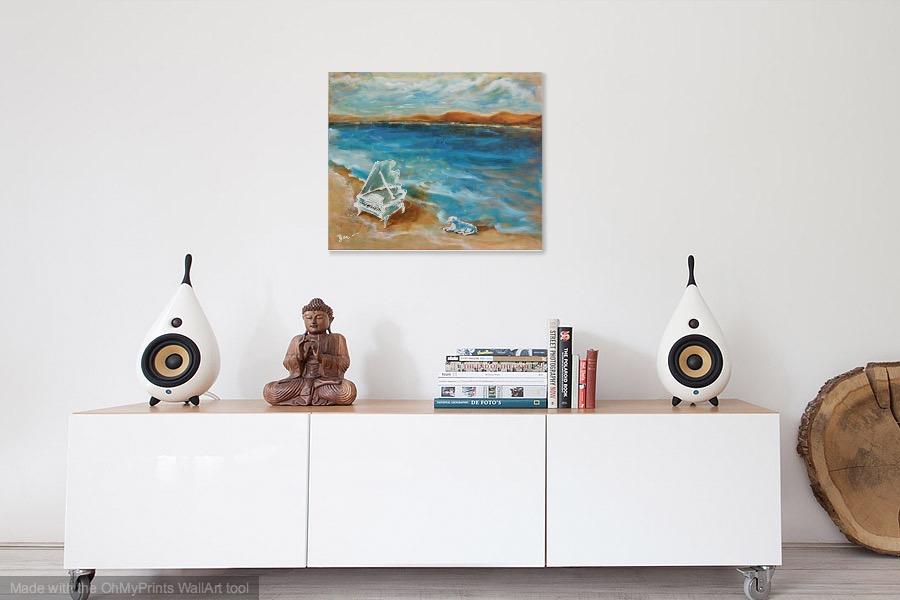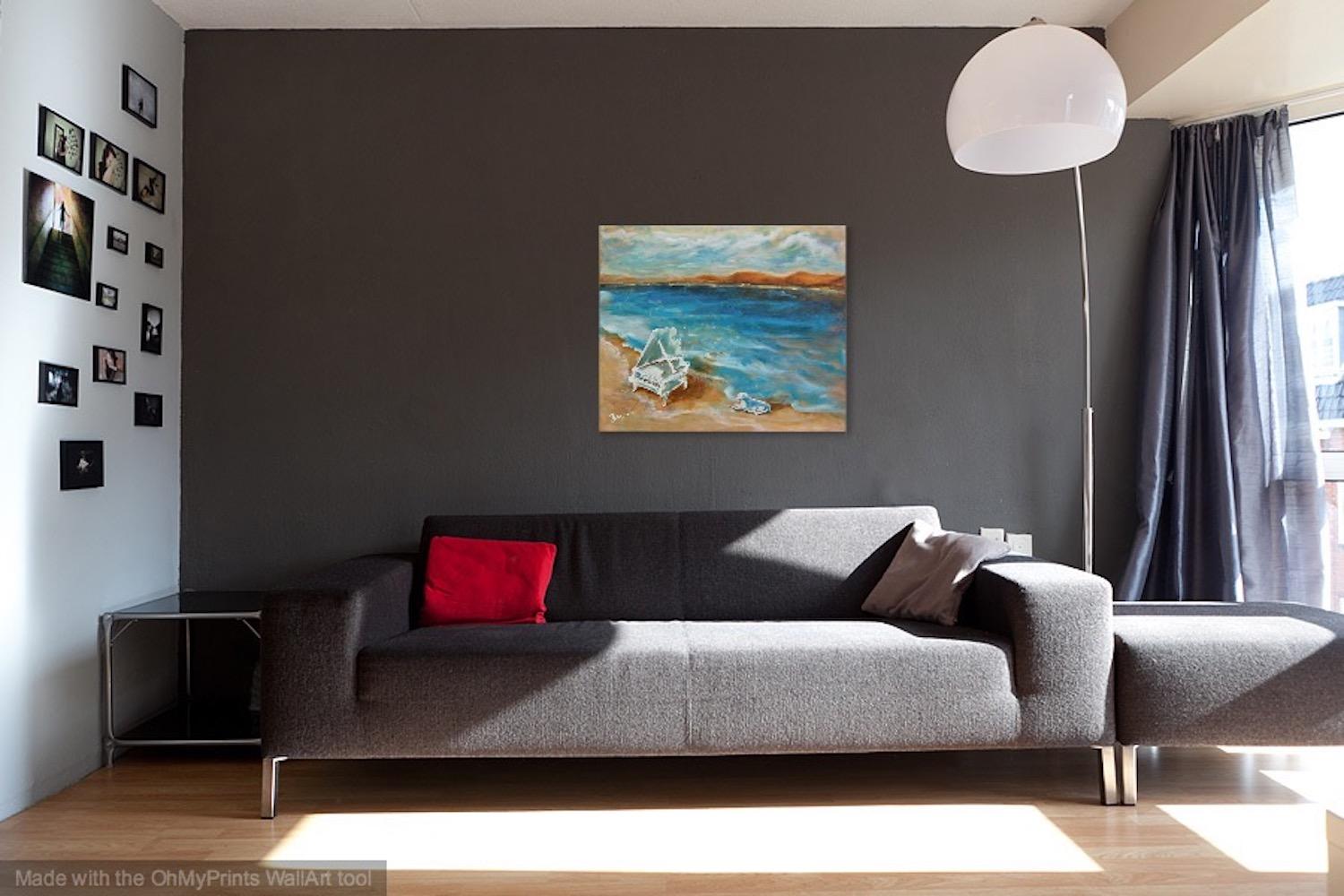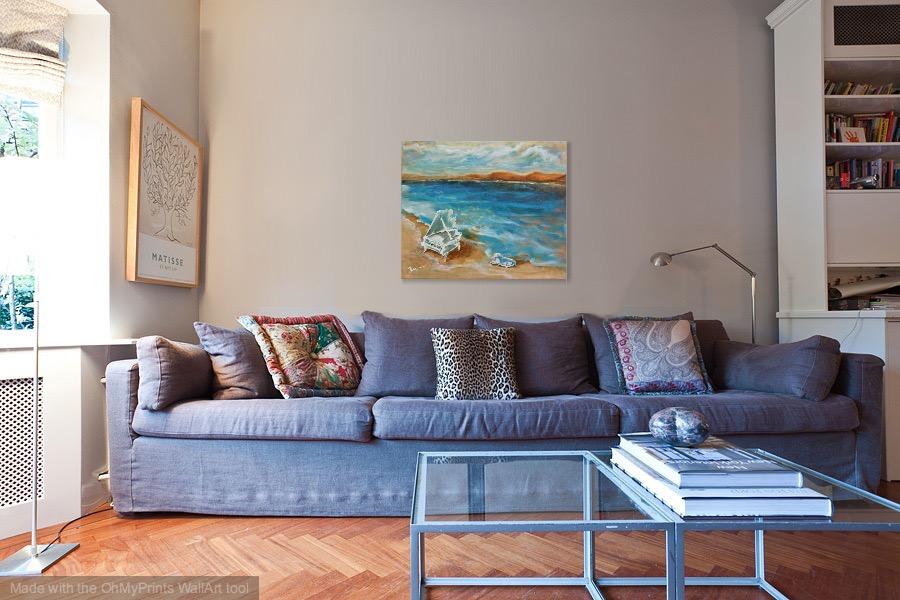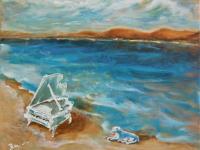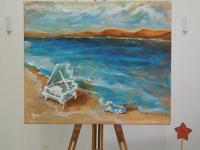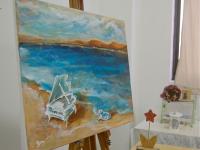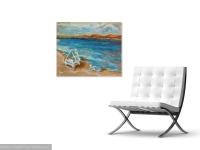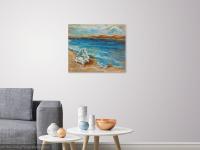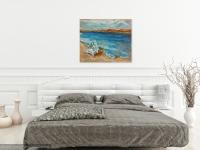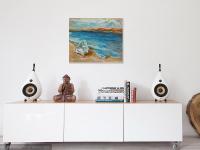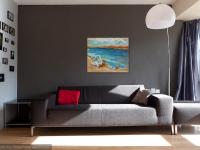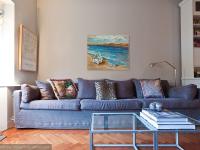 Piano Story Whimsical Music Art Painting - Dog Beach Impressionist Sea Landscape Fantasy - Blue Original Artwork Decor - Nature And Music
Experience the enchantment of music and nature with this whimsical art painting titled "Piano Story." The artwork portrays an idyllic scene of a dog sitting by a piano on a beach in an impressionist sea landscape. The brush strokes and dreamy atmosphere evoke a sense of peace and harmony yet tinged with a hint of mystery as to where might the piano player be. This unique piece of art will add a touch of whimsy and creativity to any space, making it an ideal choice for music lovers, art enthusiasts, and those seeking a captivating and imaginative artwork. Musicality 2017.
Title: Piano Story
Medium: Acrylic on Ready-to-Hang Canvas
Dimensions: 20 x 24 x 0.5in 
The artwork is signed on the front, varnished and includes a Certificate of Authenticity. 
P.s. Image is copyrighted and may not be reproduced without permission. As you are viewing a screen image, the colors may vary slightly for the actual artwork. Room images may not be to scale.