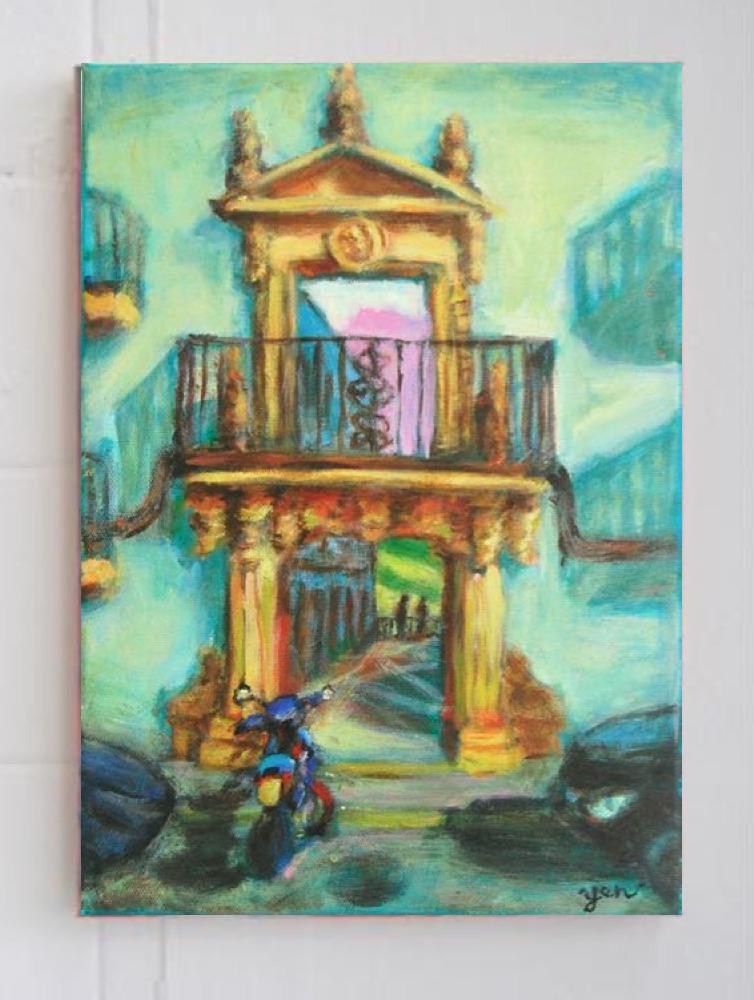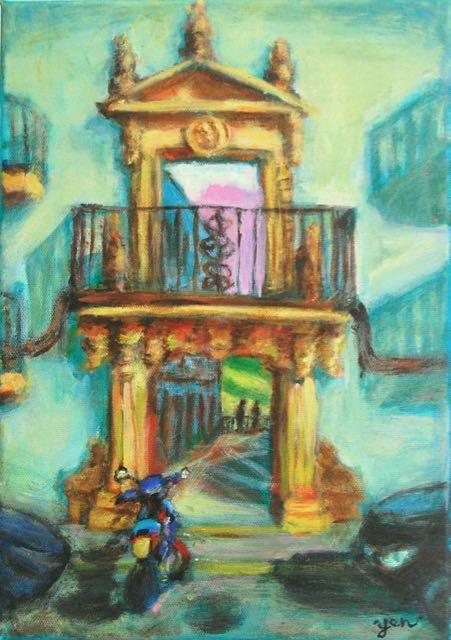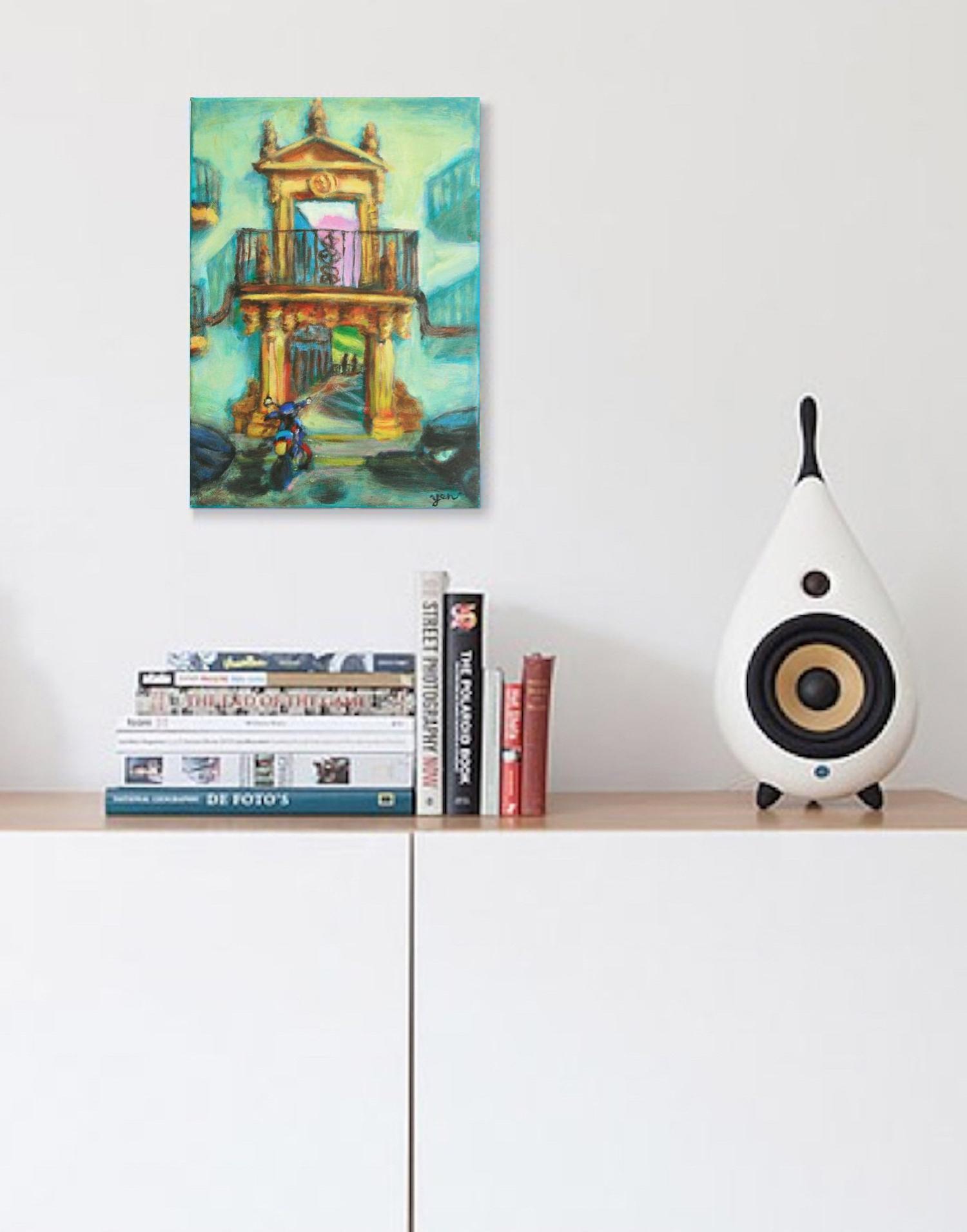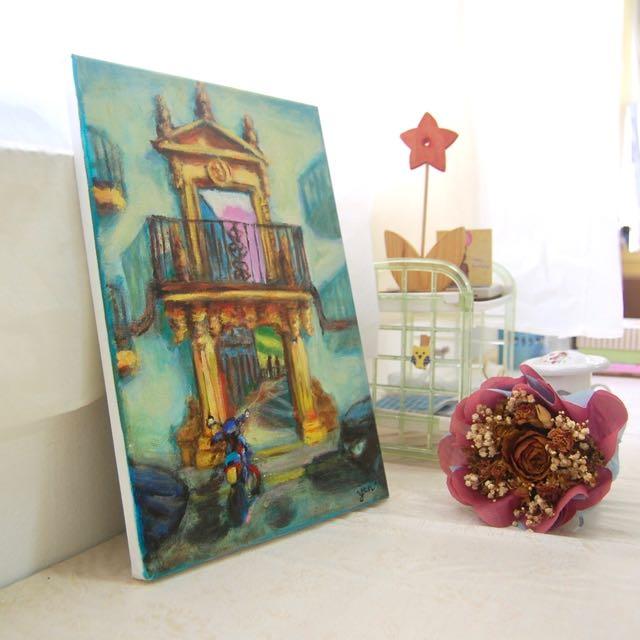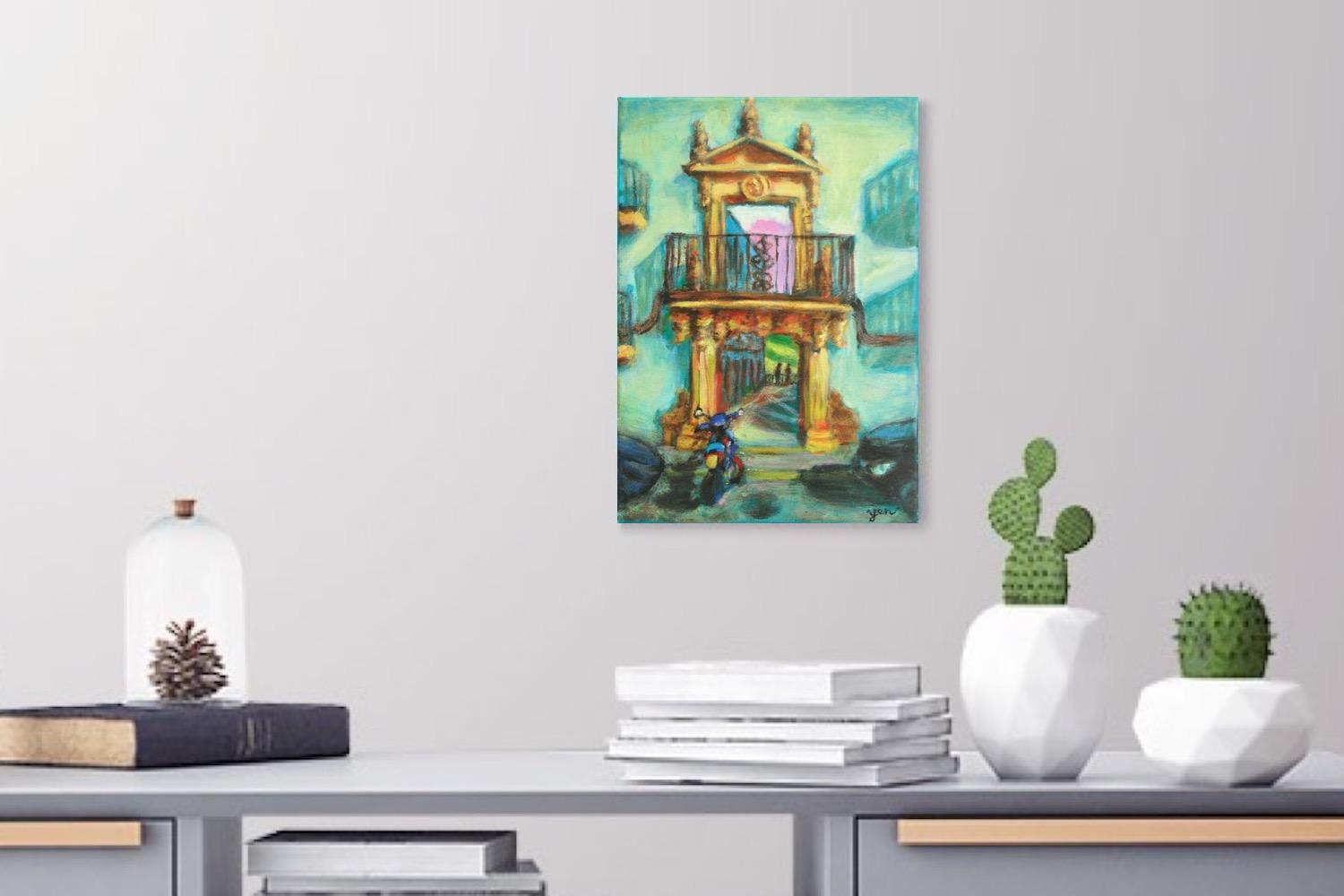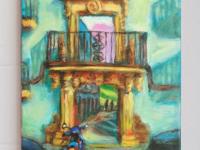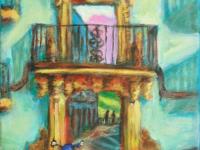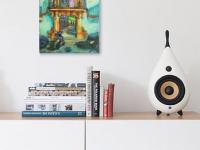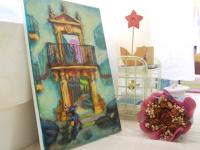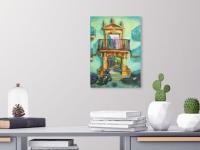 Rhonda Afternoon - Spain balcony painting in impressionist blue cyan hues, original spanish architecture fine art
Whimsical Spanish balcony painting of picturesque Spain Rhonda doorway with a motorbike, small impressionist painting in cyan blue hues. 2017.

A work from the artist's "Spain Vignettes Series", exploring various Spanish cities and towns - Ainsa, Cadiz, Cordoba, Girona, Rhonda - where the architecture often emotes the feel and tempo of the places.

Title: Rhonda Afternoon
Medium: Acrylic on Ready-to-Hang Canvas
Dimensions: 14 x 10 x 0.5in

The artwork is signed on the front and varnished.
P.s. Image is copyrighted and may not be reproduced without permission. As you are viewing a screen image, the colors may vary slightly for the actual painting. Room images are for illustration purpose only and not to scale.