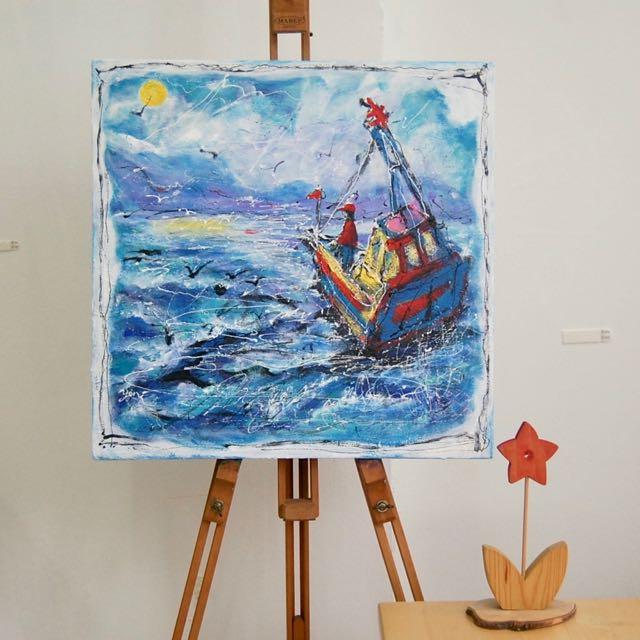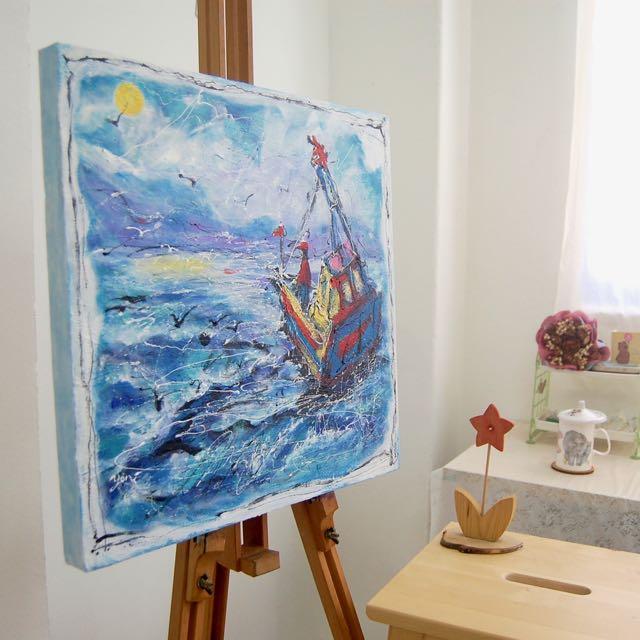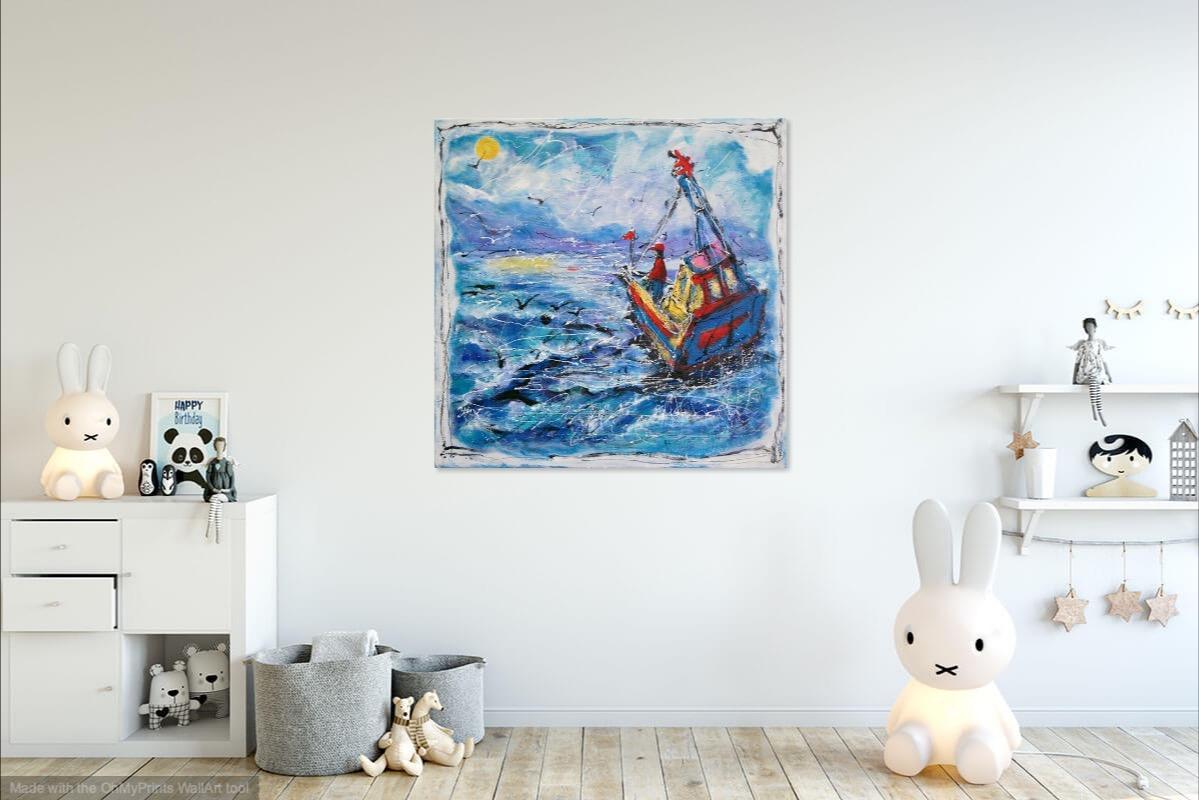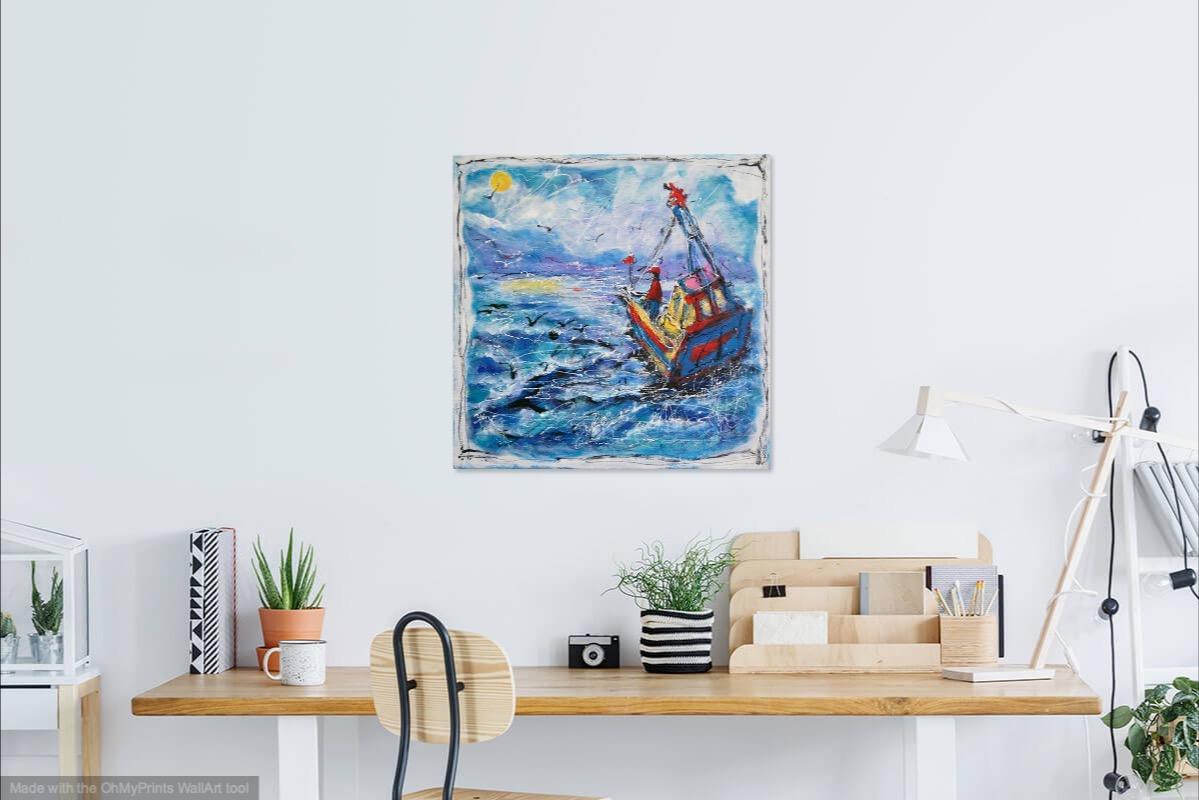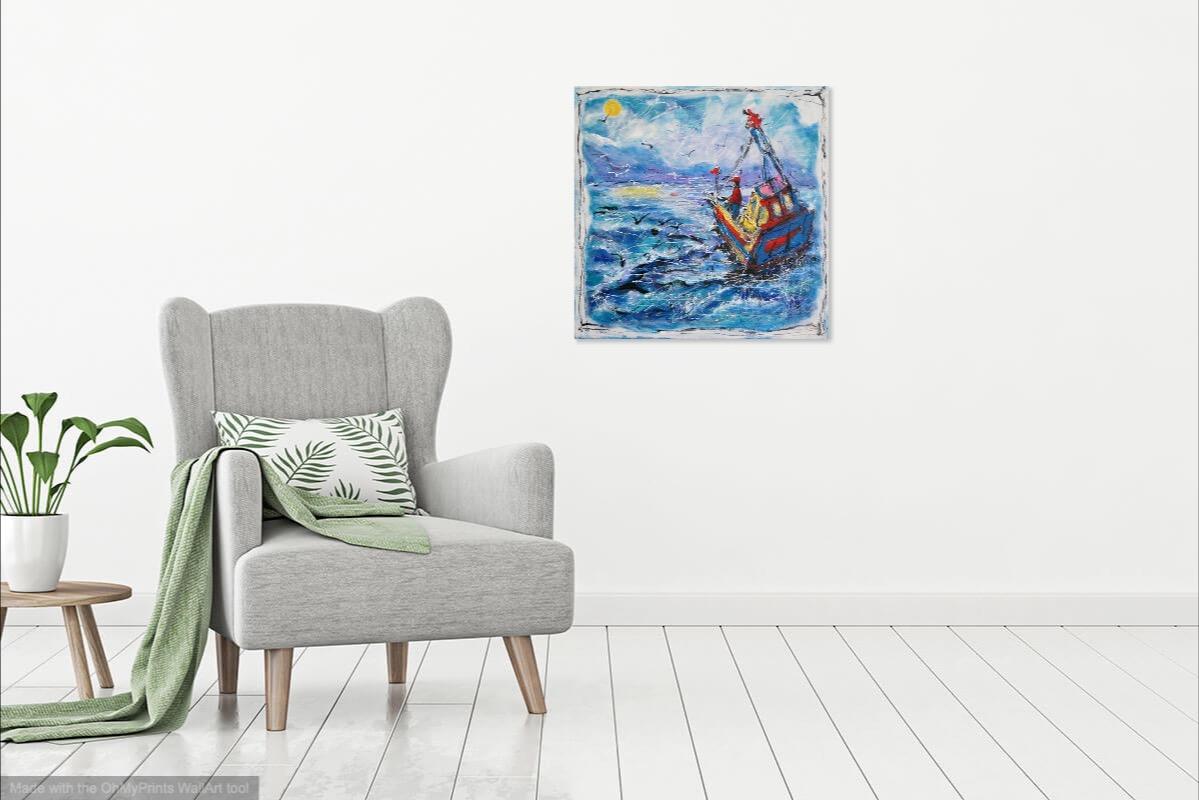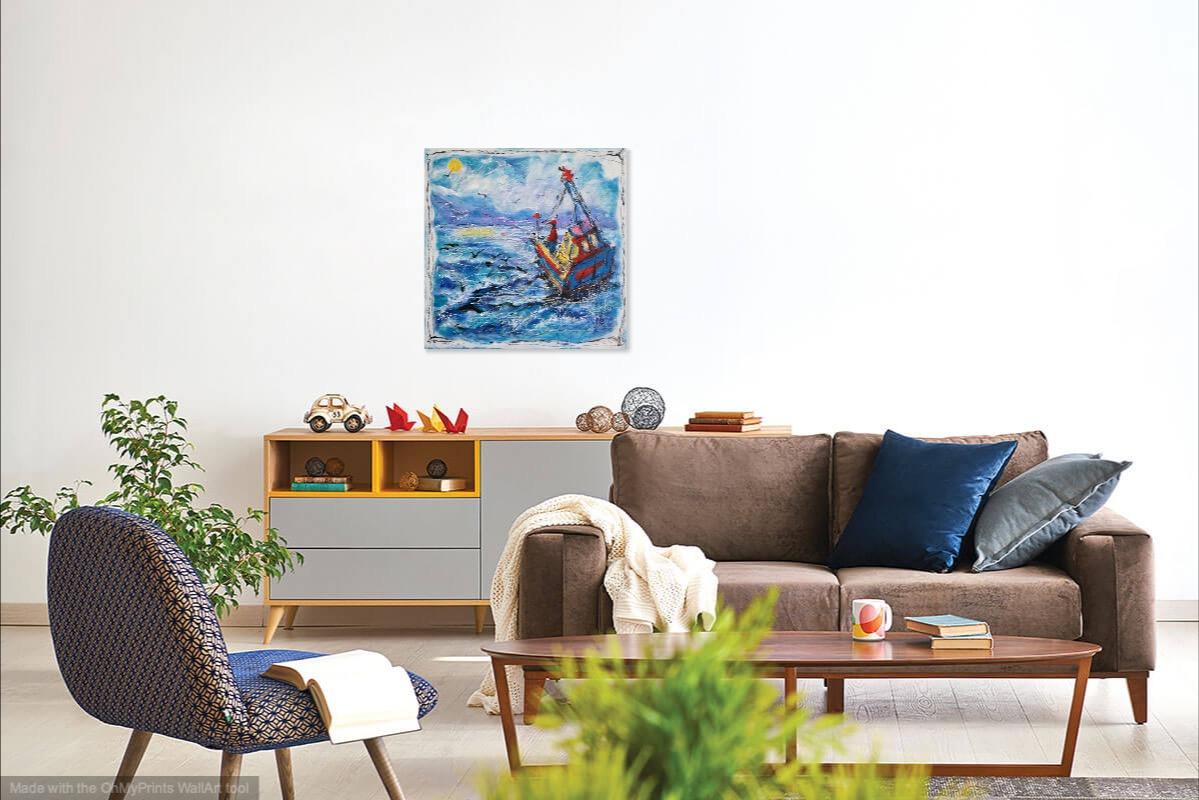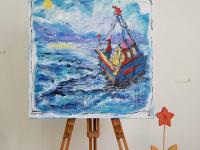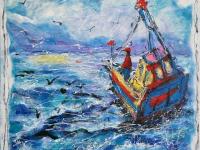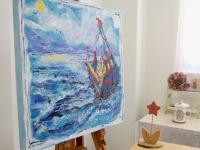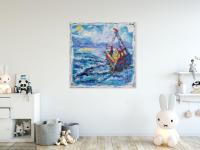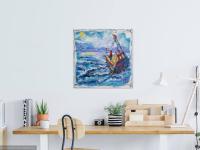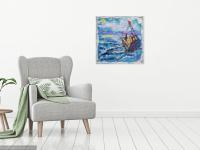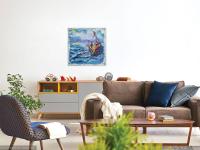 Sail to the Moon -Abstract Art, Sea Birds Boat Original Painting, Ocean Art, Blue, Seascape, Whimsical, Surreal, Bright, Night, New Zealand
Abstract seascape painting of sailing boat at sea with ocean birds in bright vibrant waves impressionist impasto, original acrylic fine art inspired by new zealand kaikoura coast. 2017.
Title: Sail To The Moon
Medium: Acrylic on Ready-to-Hang Canvas 
Dimensions: 18 x 18 x 1.5 in
The artwork is signed on the front and varnished.

P.s. Image is copyrighted and may not be reproduced without permission. As you are viewing a screen image, the colors may vary slightly for the actual artwork. Room images are for illustration and may not be to scale.