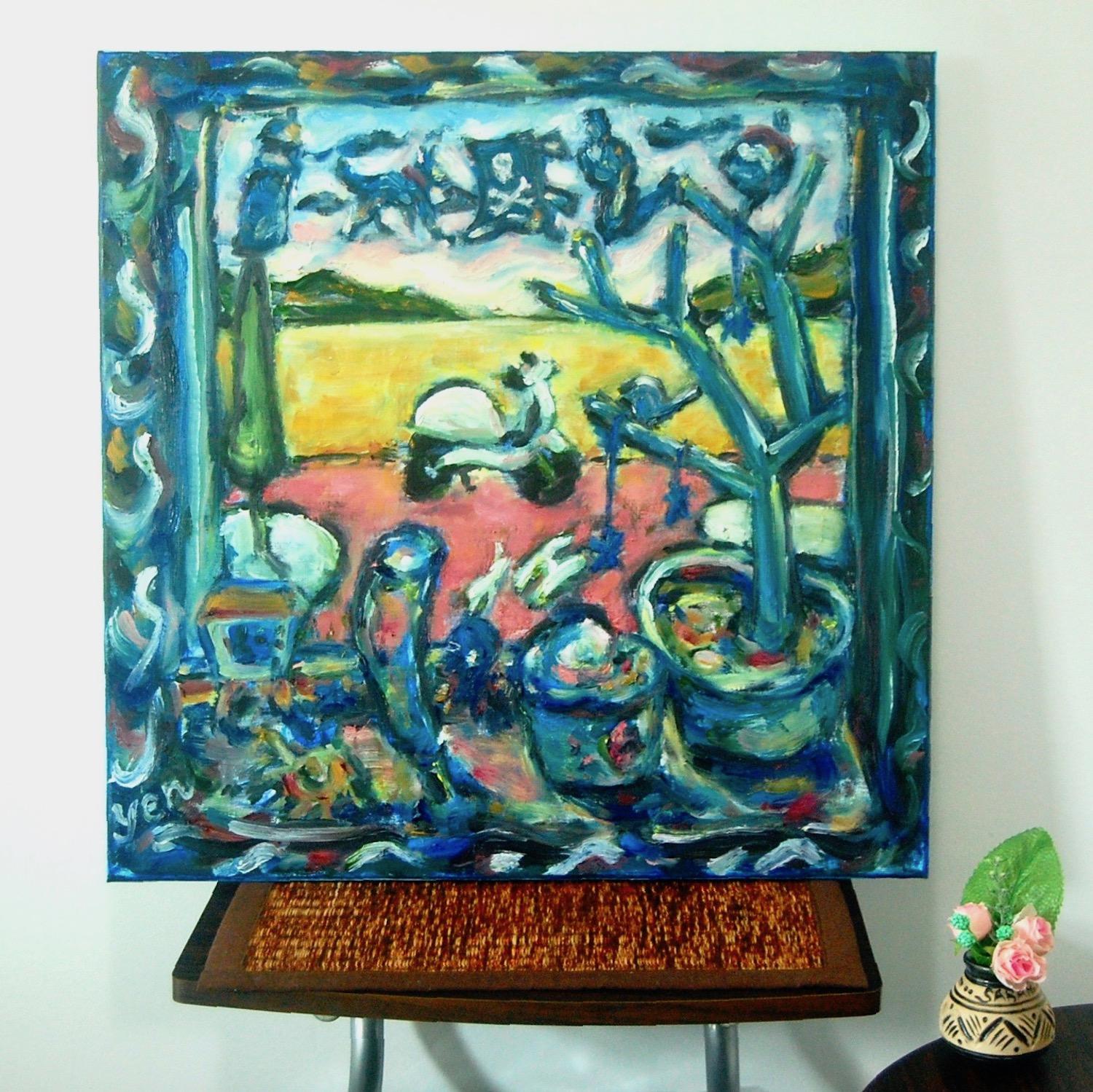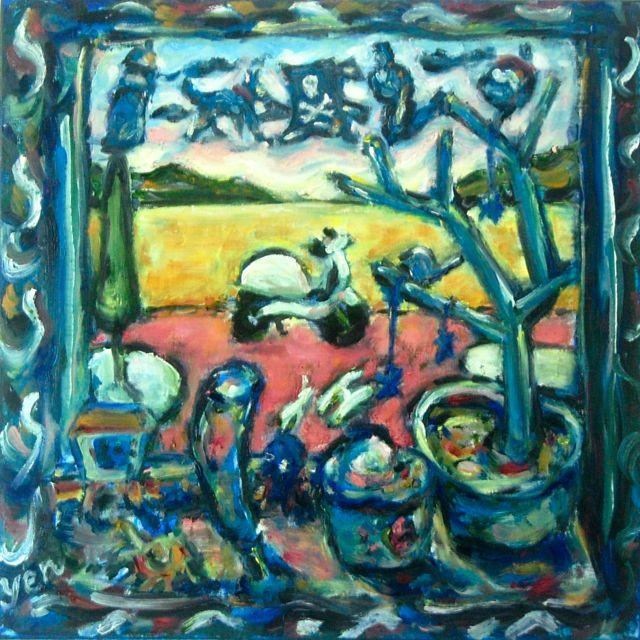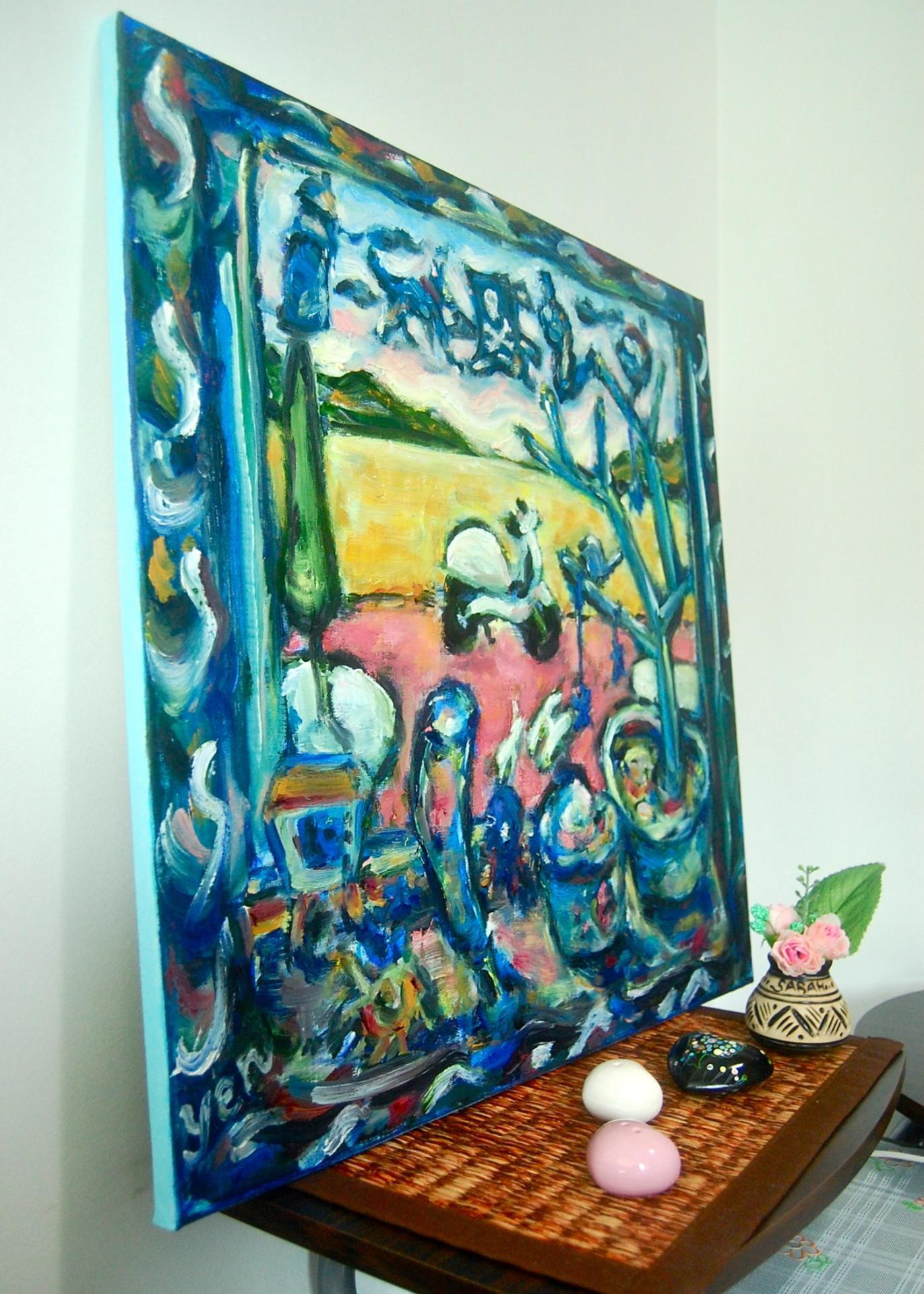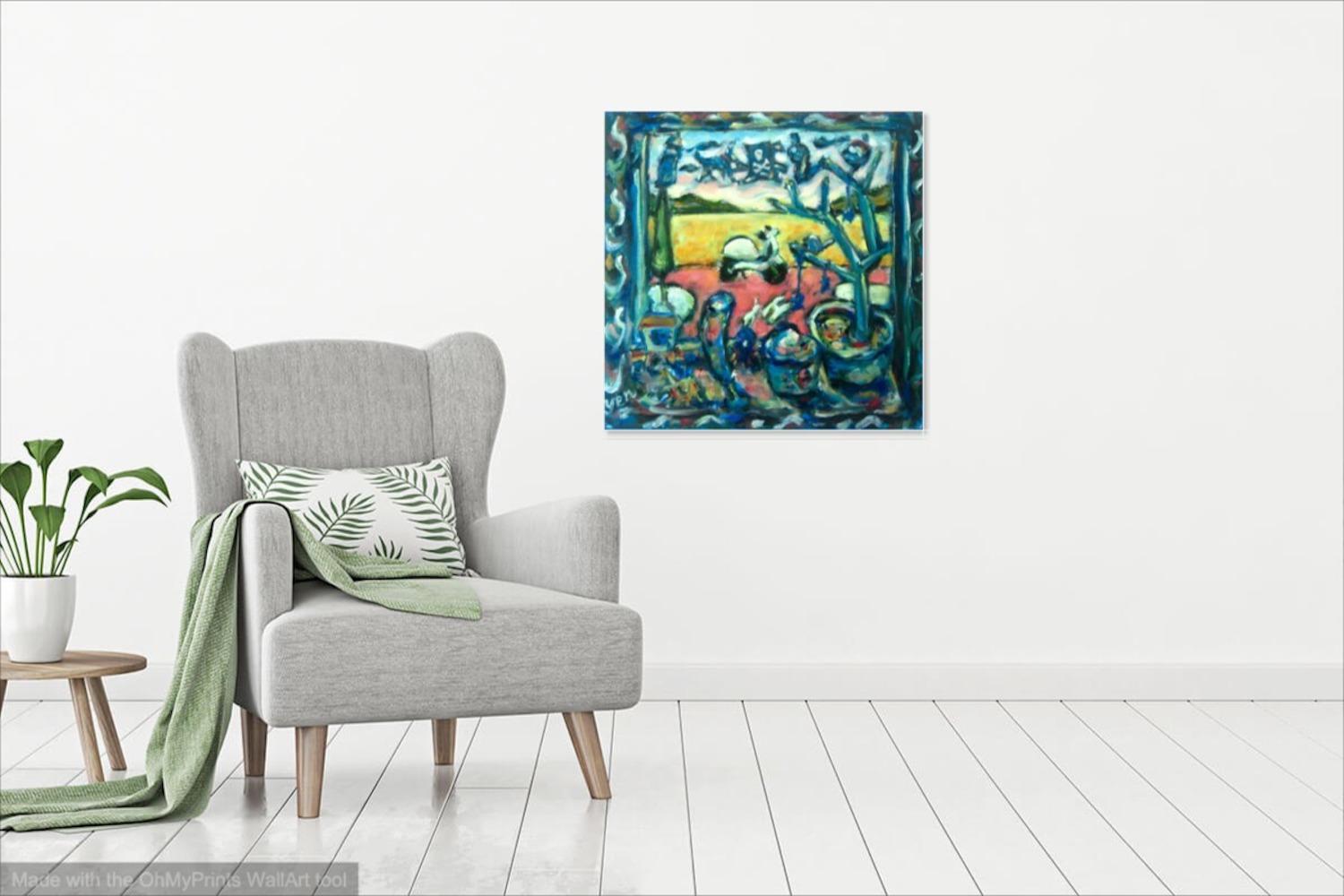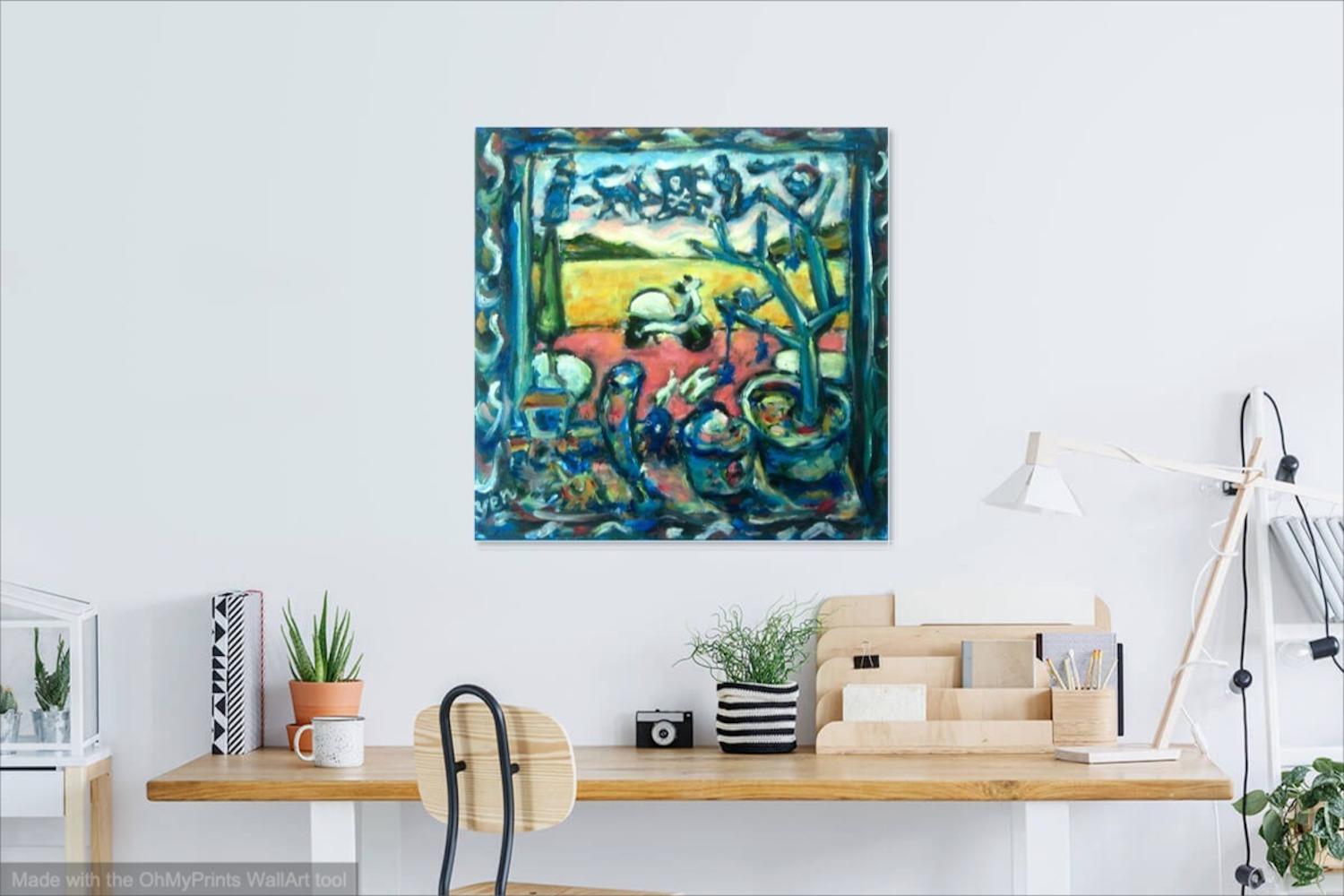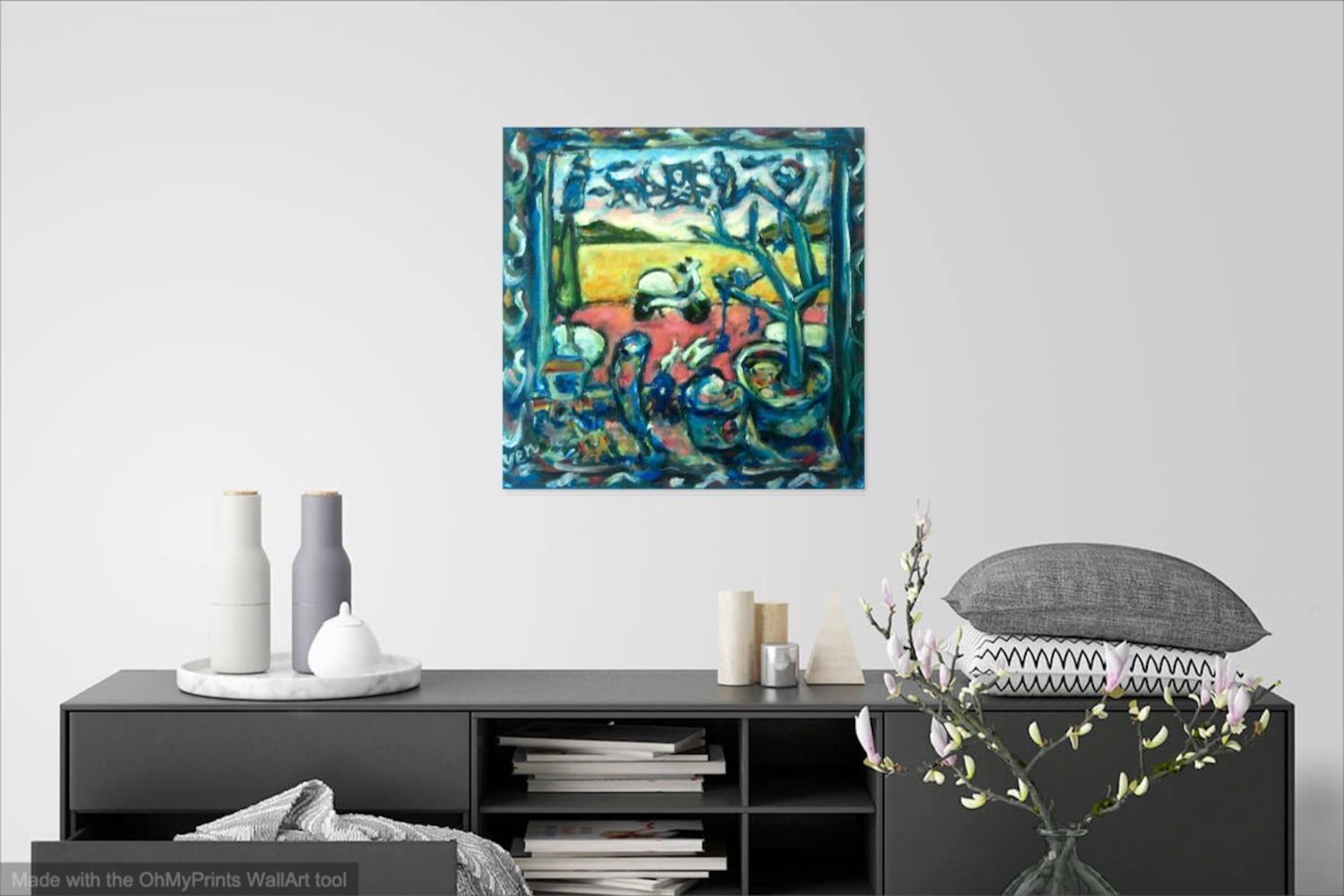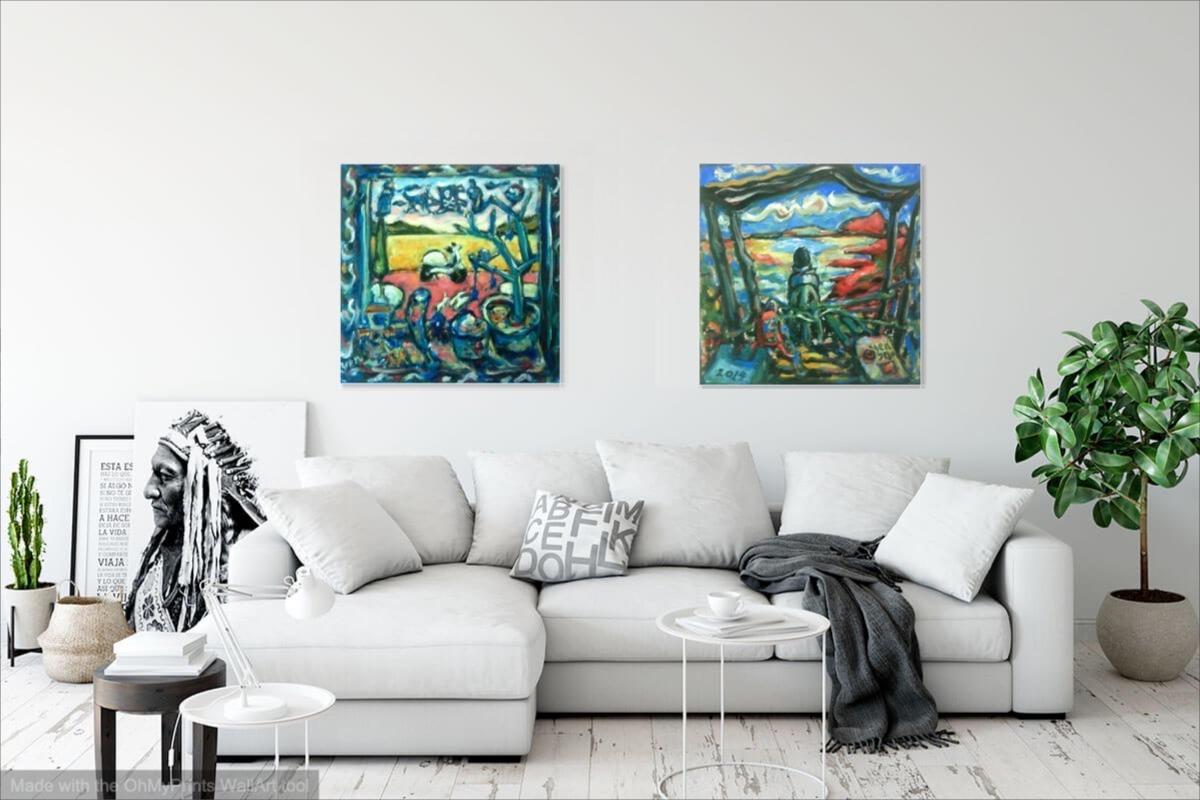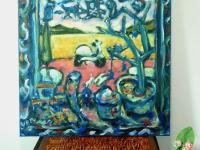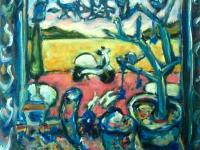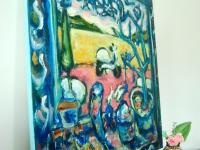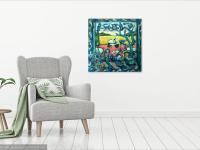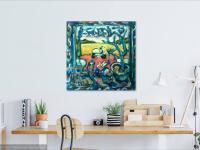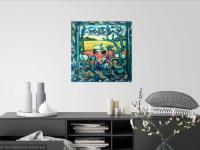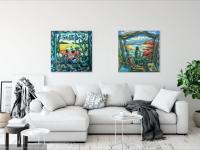 The Scooter - Whimsical Painting, Cafe Window, Beach Sea, Oil Painting, Original Art, Surreal Impressionist, Cute Bike, Travel, Korea Jeju
Whimsical travel painting of cafe window onlooking a little scooter, beach, sea, clouds, in surreal impressionistic pink yellow style, with a lively composition crowded with delightful items and collectibles from the artist's nuggets of memories of the Korea Jeju Olle Trail on Udo Island. Jeju Notes 2014.
Title: The Scooter
Medium: Oil on Ready-to-Hang Canvas 
Dimensions: 24 x 24 x 0.5 in
The artwork is signed on the front, varnished and includes a Certificate of Authenticity. 
P.s. Image is copyrighted and may not be reproduced without permission. As you are viewing a screen image, the colors may vary slightly for the actual painting. Room images are for illustration purpose only and not to scale.