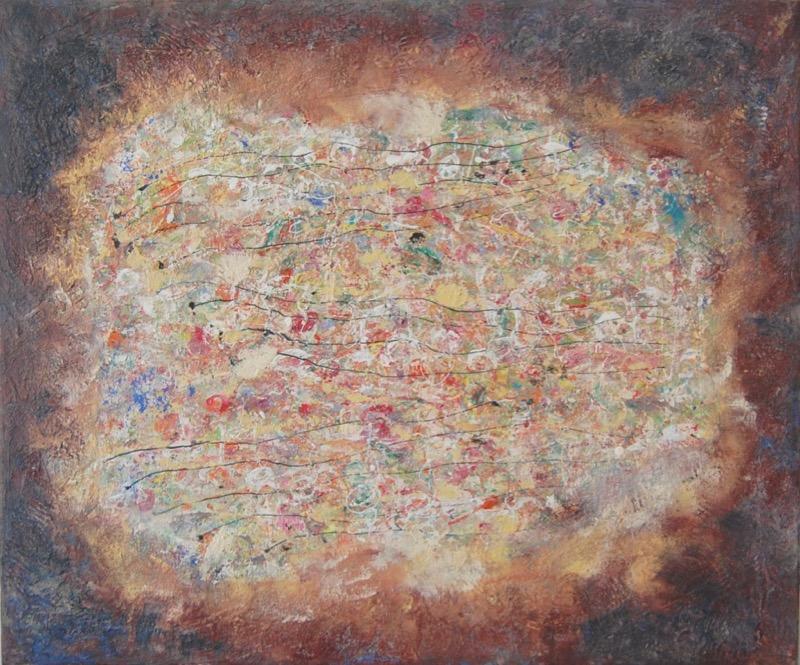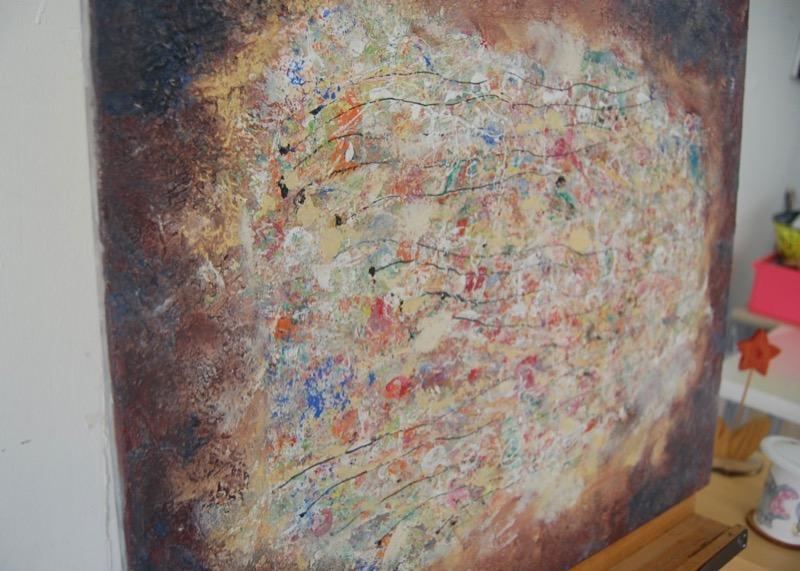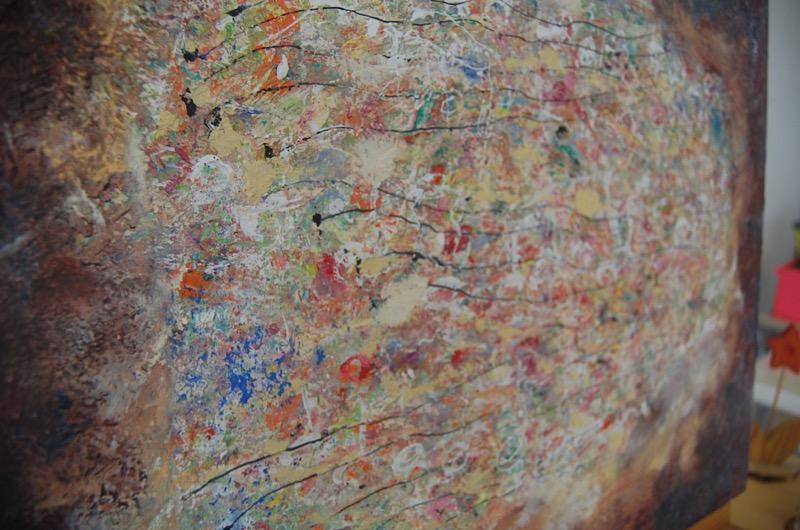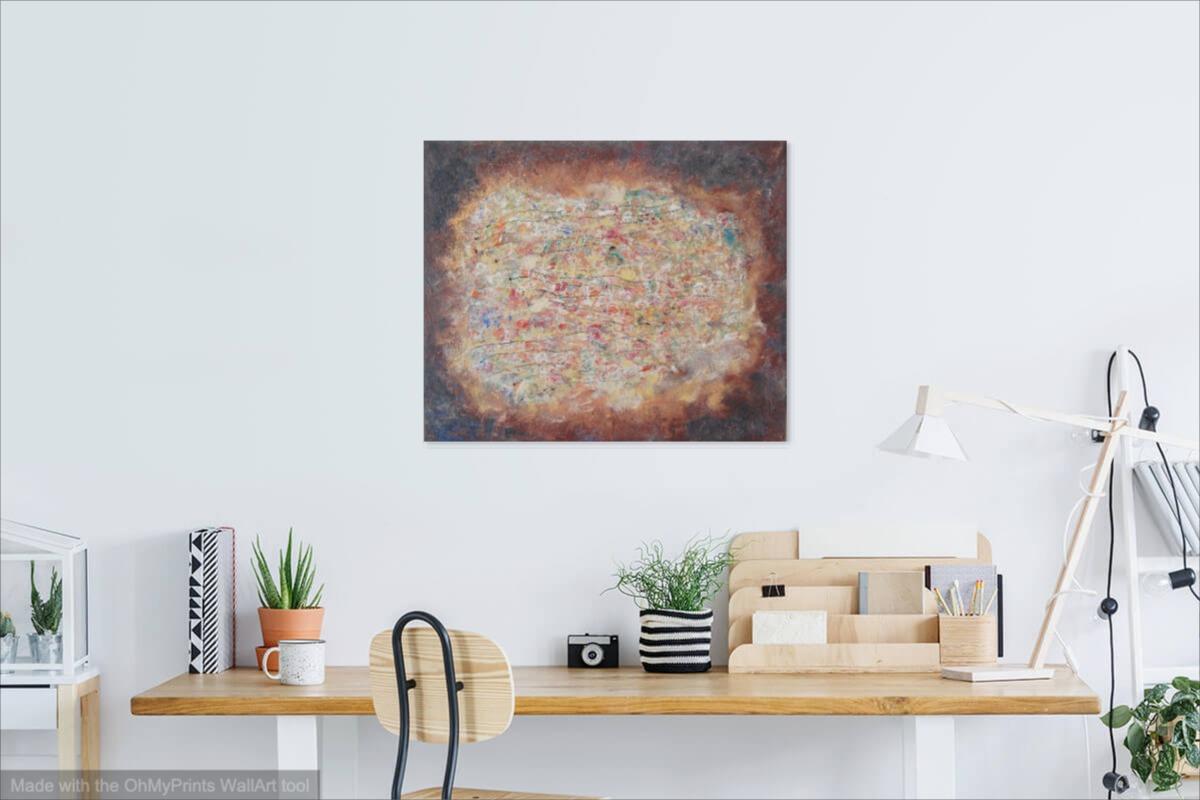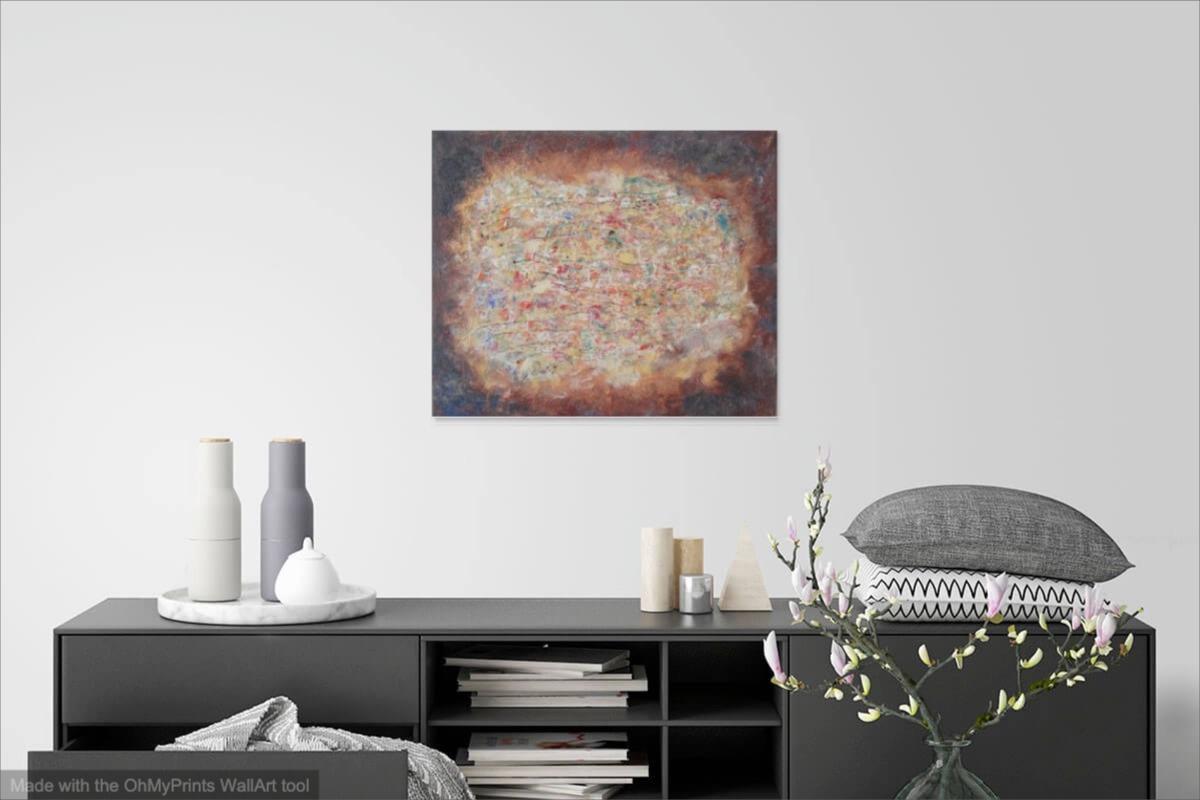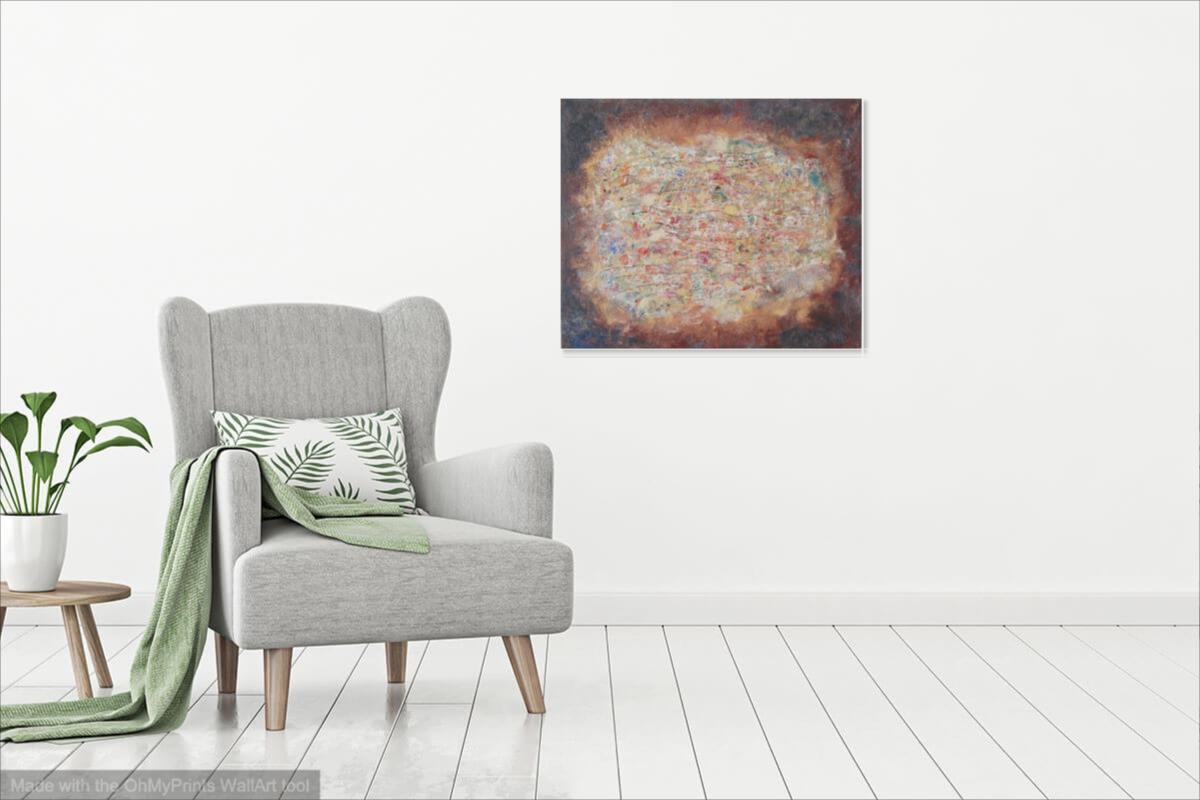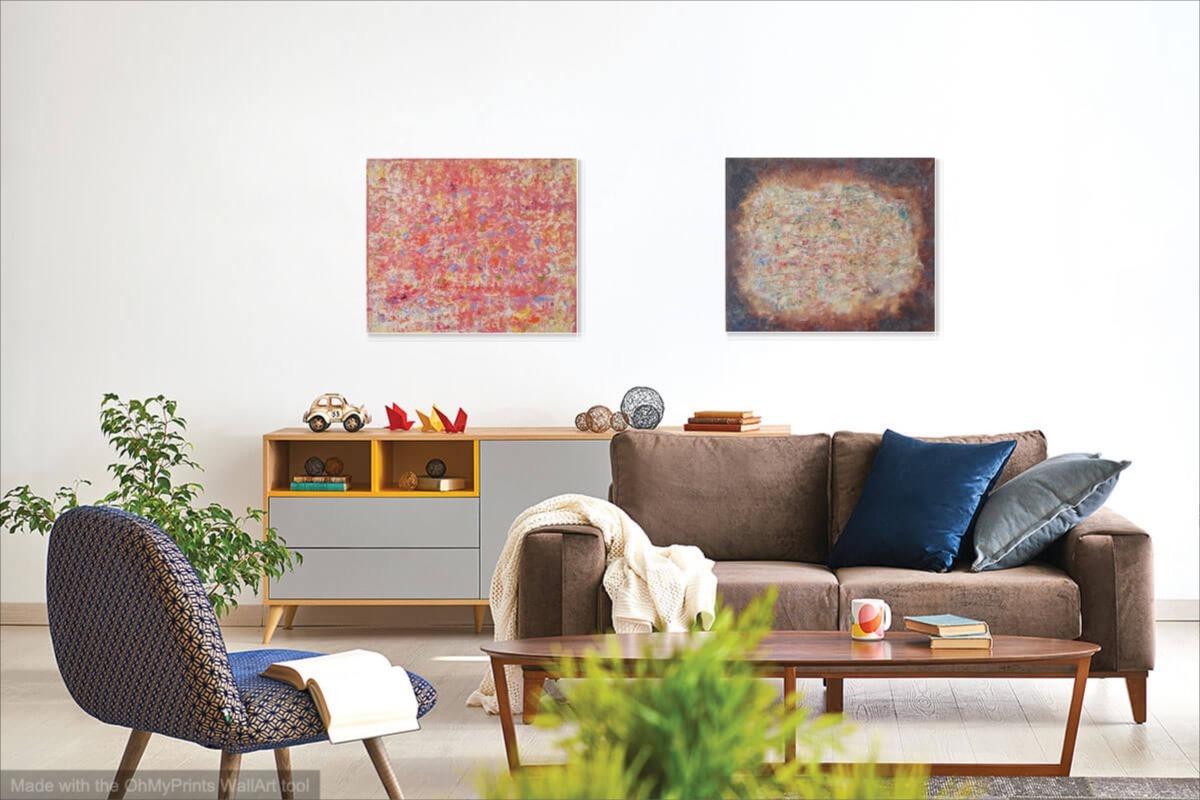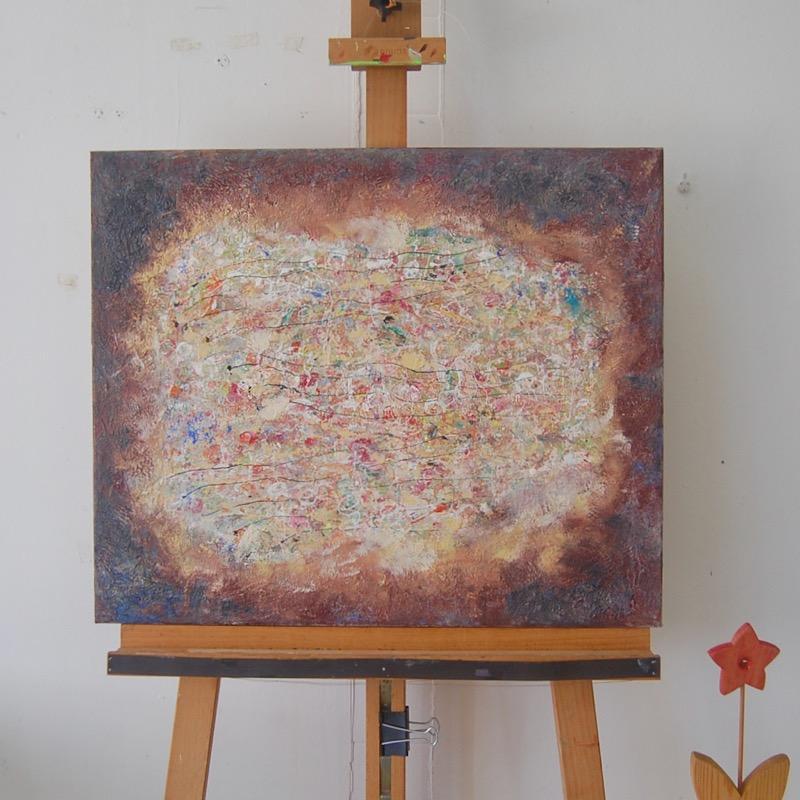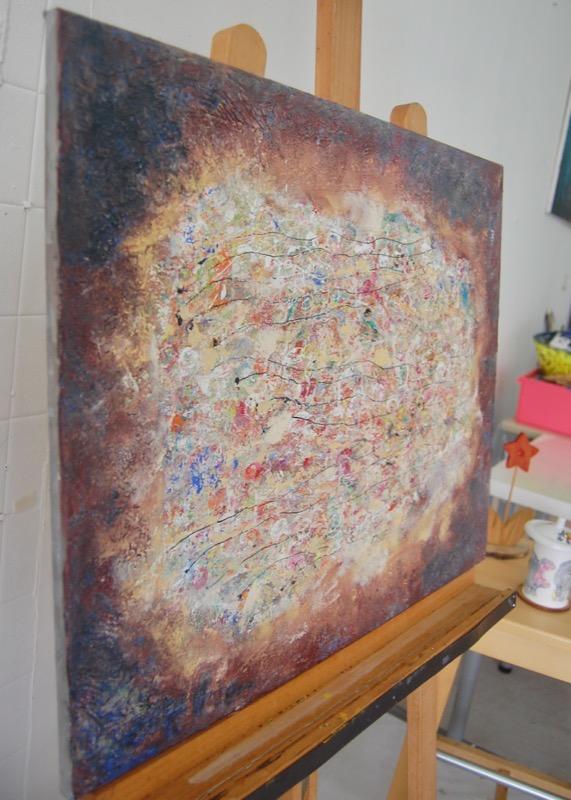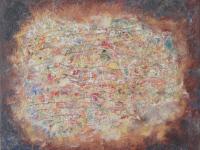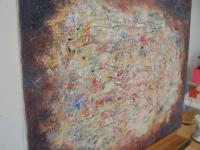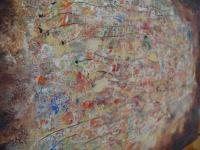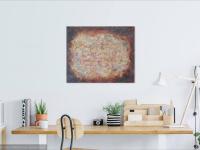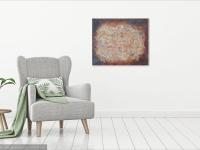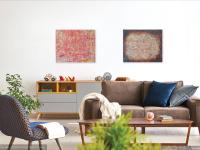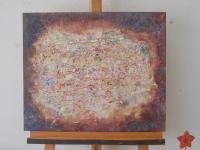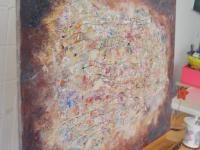 Secret Garden abstract acrylic painting, textural impasto art in ash brown, an original canvas artwork of whimsical colors and musical lines
What lies within this textural abstract art painting, a mysterious myriad of whimscial colours and lines, reminsicent of a secret musical garden haven unveiled by a frame of burnt brown ashes, an original acrylic textural artwork. 2019. 

Title: Secret Garden
Medium: Acrylic on Ready-to-Hang Canvas
Dimensions: 20 x 24 x 0.5in

View painting textural details close-up at video: https://www.instagram.com/p/BufcE6Xn3Ag/

The artwork is signed on the side of the canvas, varnished and includes a Certificate of Authenticity. 

P.s. Image is copyrighted and may not be reproduced without permission. As you are viewing a screen image, the colors may vary slightly for the actual artwork. Room images are for illustration purpose only and not to scale.