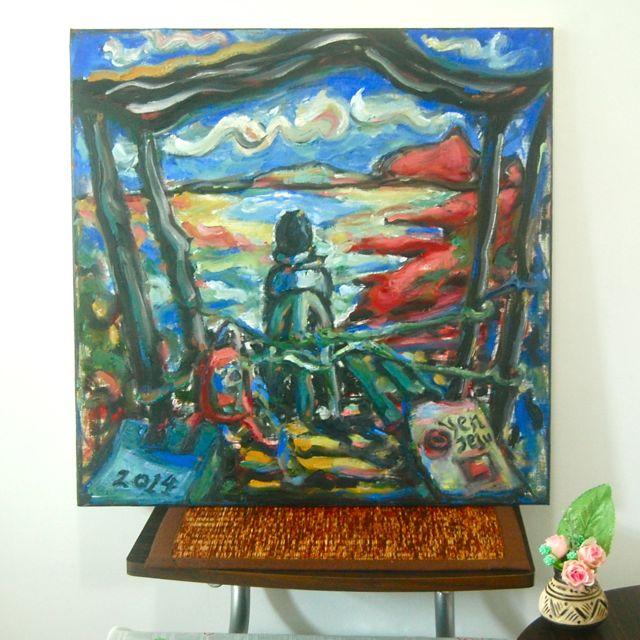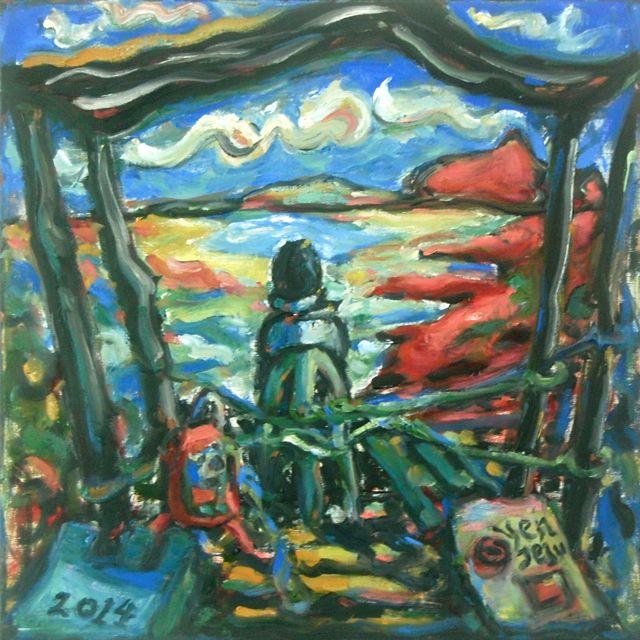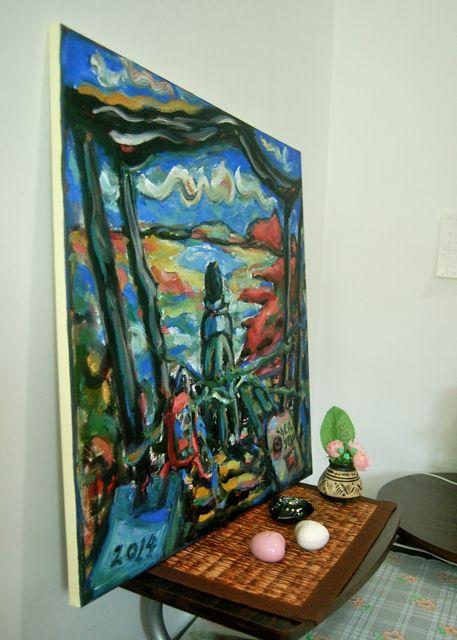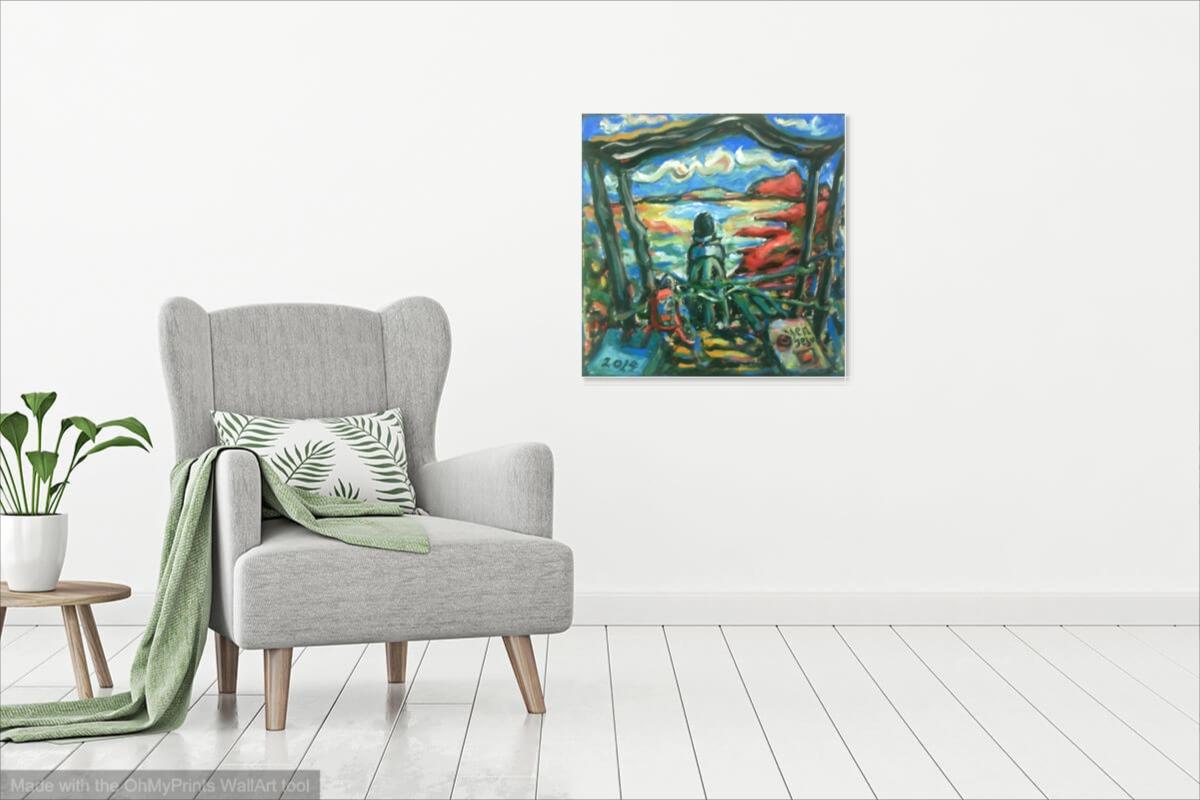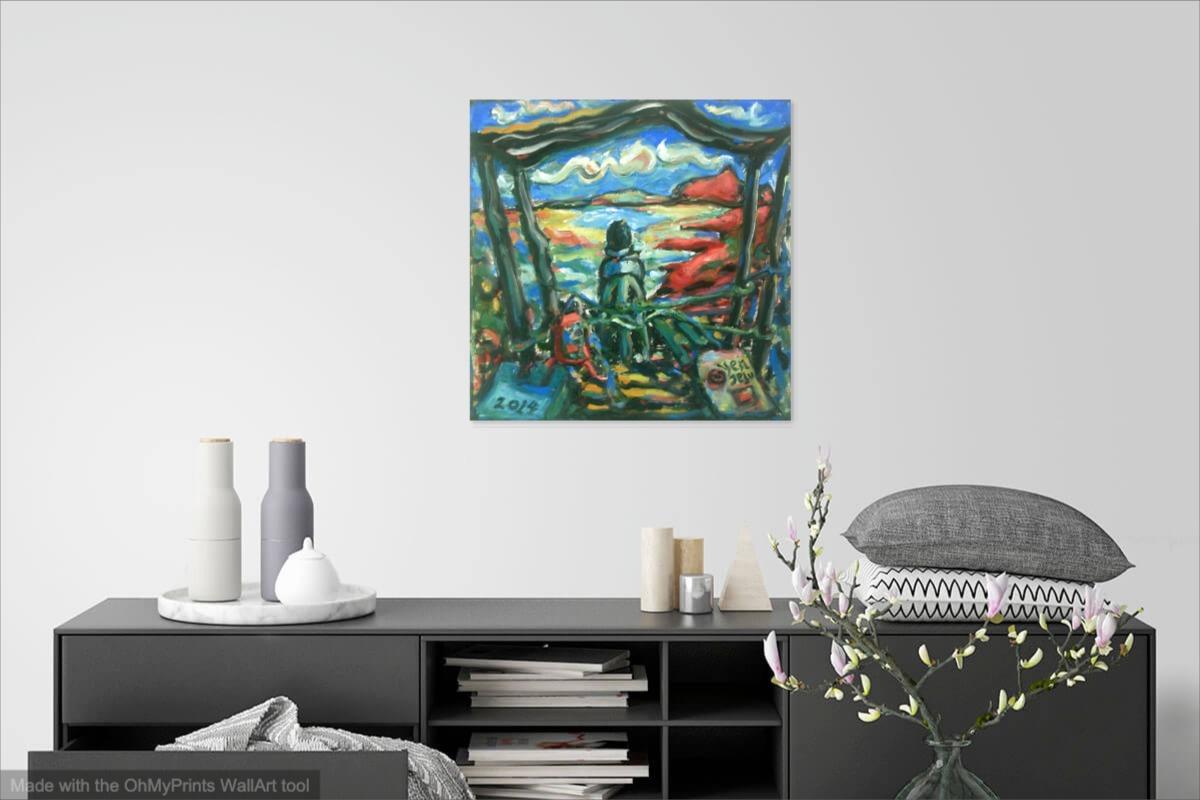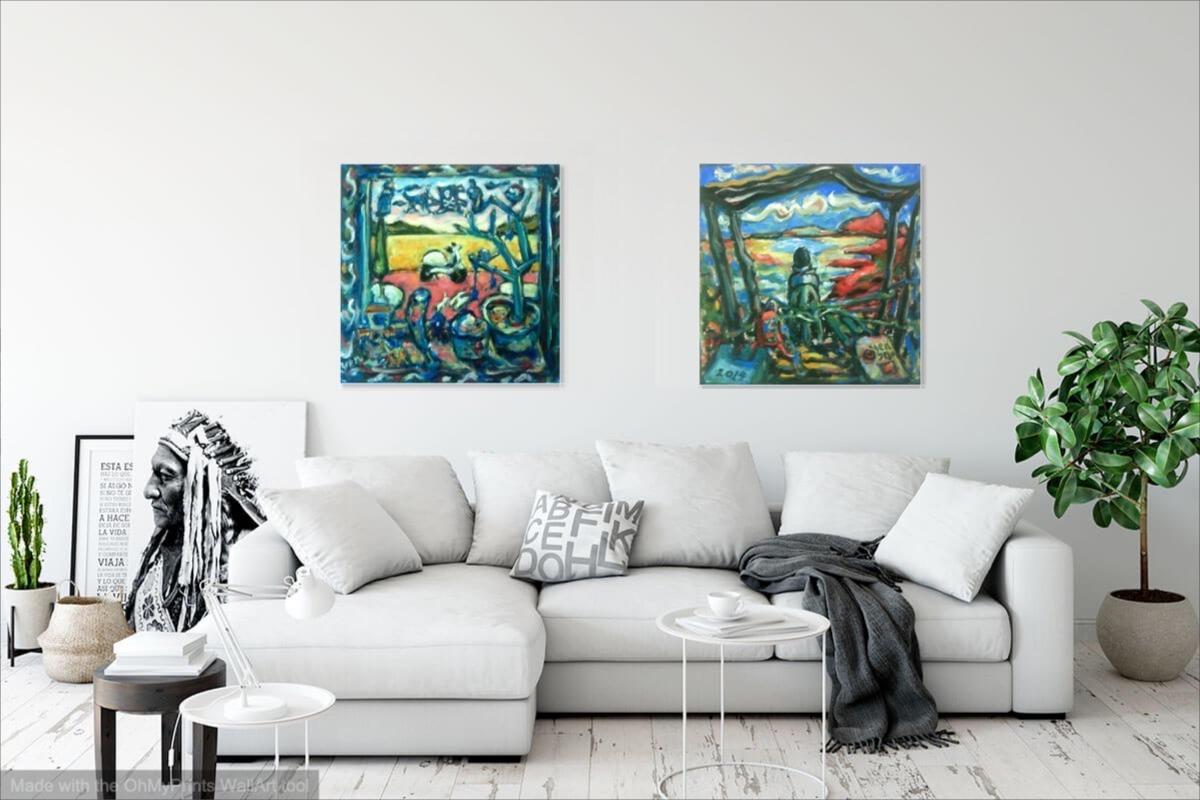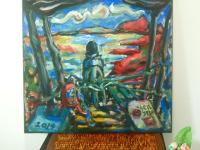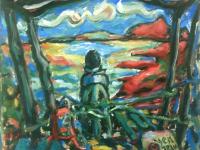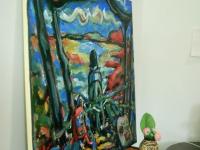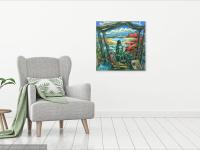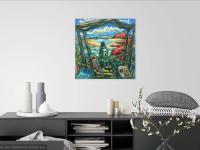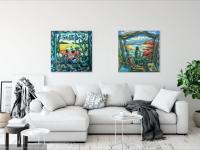 Wanderer's Paradise - Surreal Landscape, Whimsical Painting, Traveller, Hiker, Jeju Island, Sea, Clouds, Van Gogh style, Blue, Original Art
Surreal landscape oil painting of girl traveller beholding colorful sea coast and whimsical clouds on a cliff edge at Jeju Island, in bluesy Van Gogh style. Madness yet a genius, was what crossed the artist's mind when she came across a precarious chair tied by a litany of ropes to a shack on a cliff edge while hiking Korea's Jeju Olle Trail, providing the inspiration for this thought provoking dreamscape piece. Jeju Notes 2014.
Title: Wanderer's Paradise
Medium: Oil on Ready-to-Hang Canvas 
Dimensions: 24 x 24 x 0.5 in
The artwork is signed on the front, varnished and includes a Certificate of Authenticity. 
P.s. Image is copyrighted and may not be reproduced without permission. As you are viewing a screen image, the colors may vary slightly for the actual painting. Room images are for illustration purpose only and not to scale.