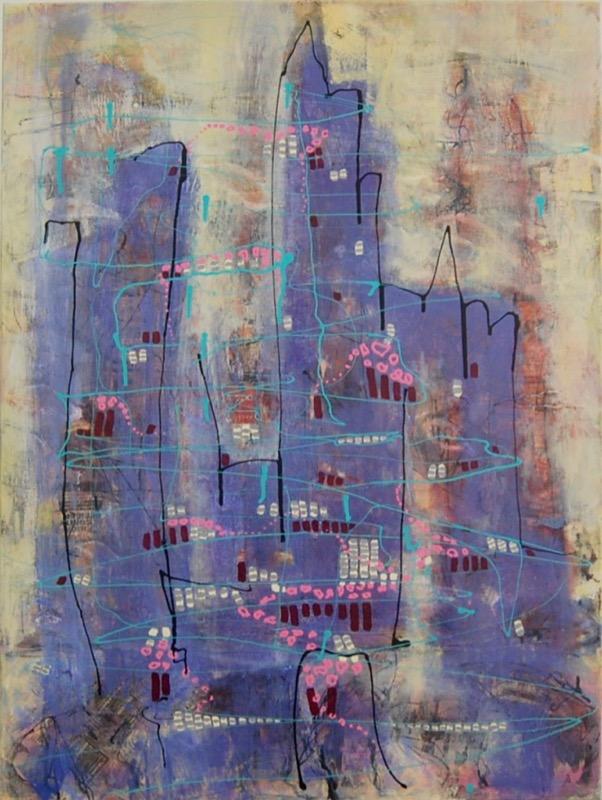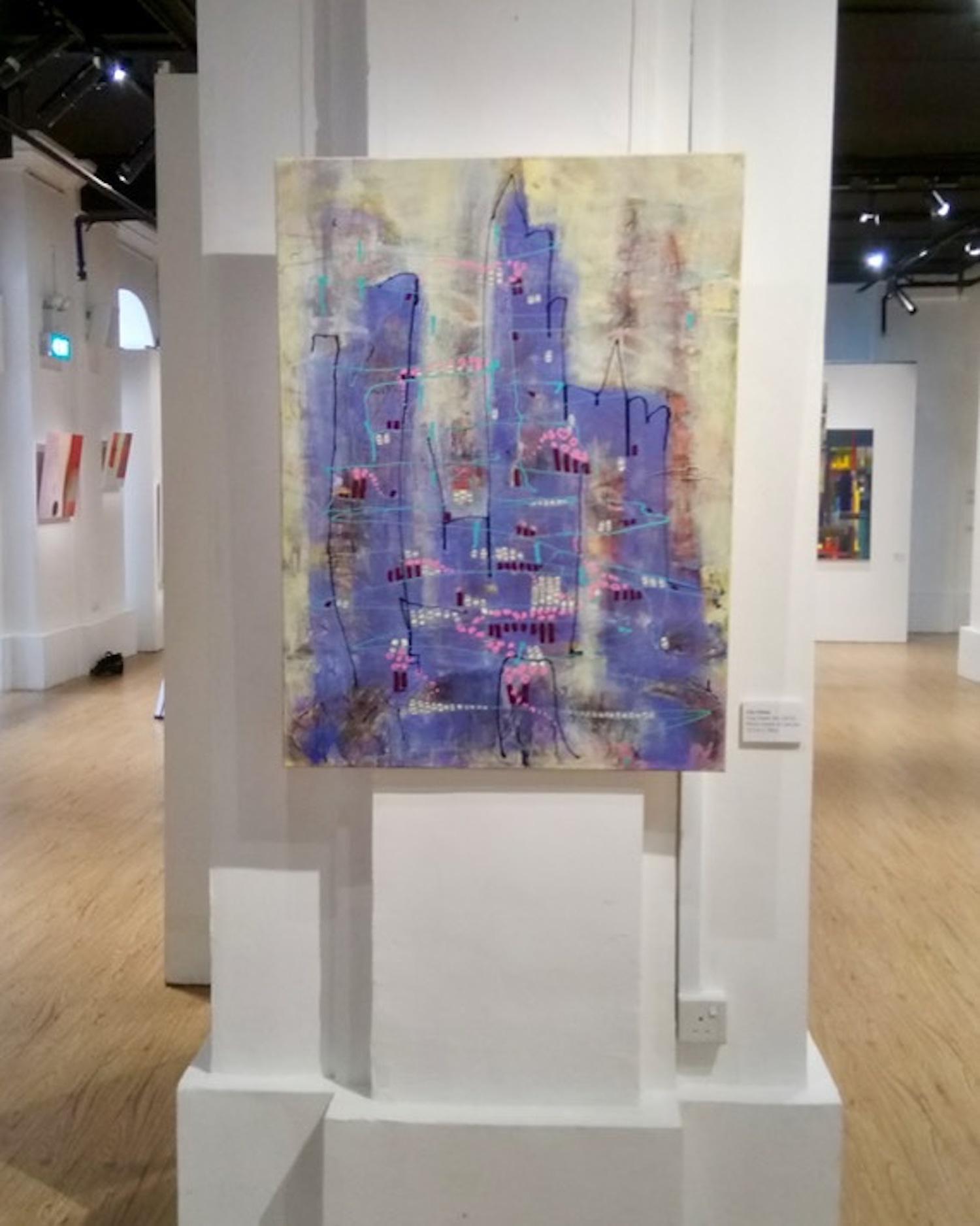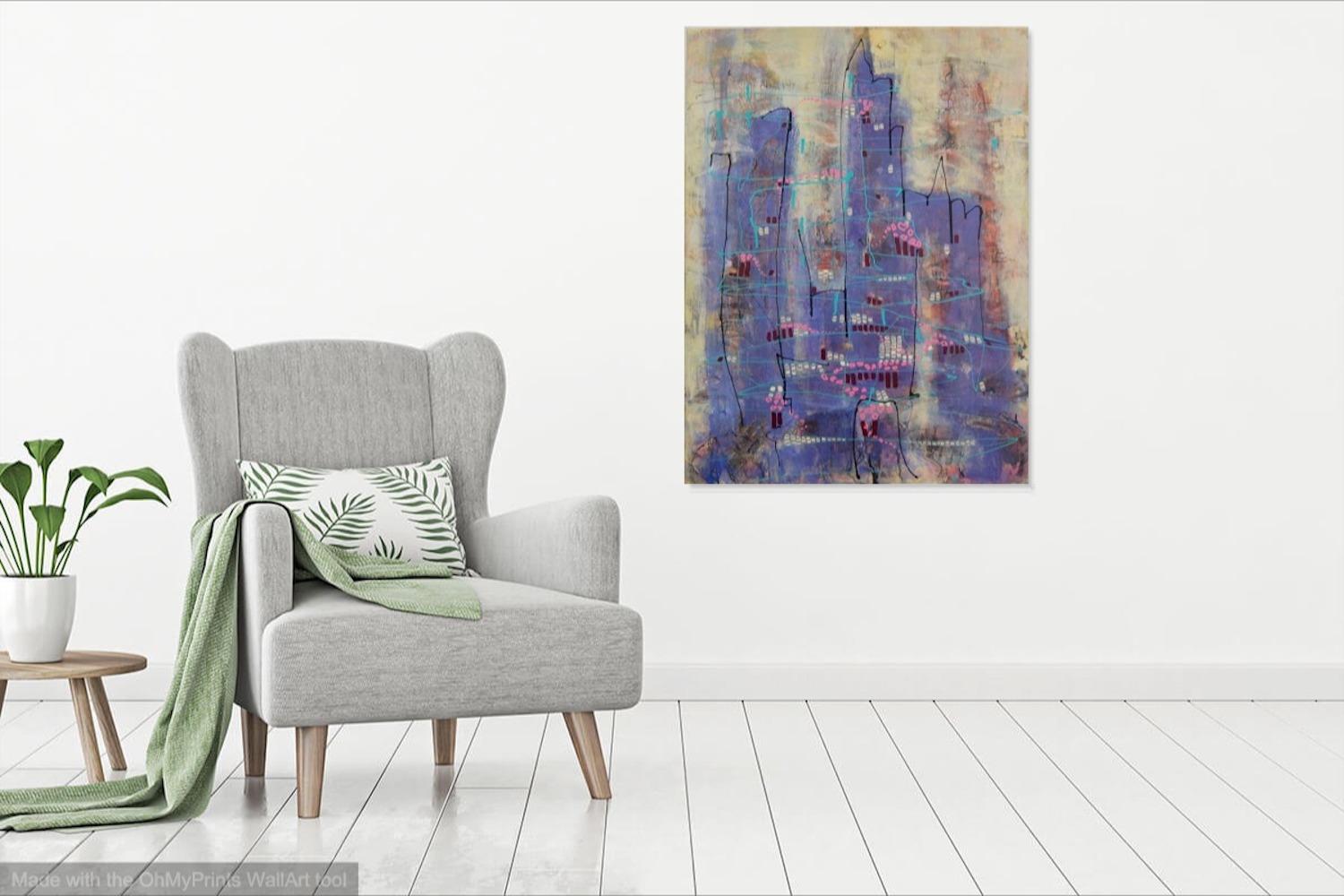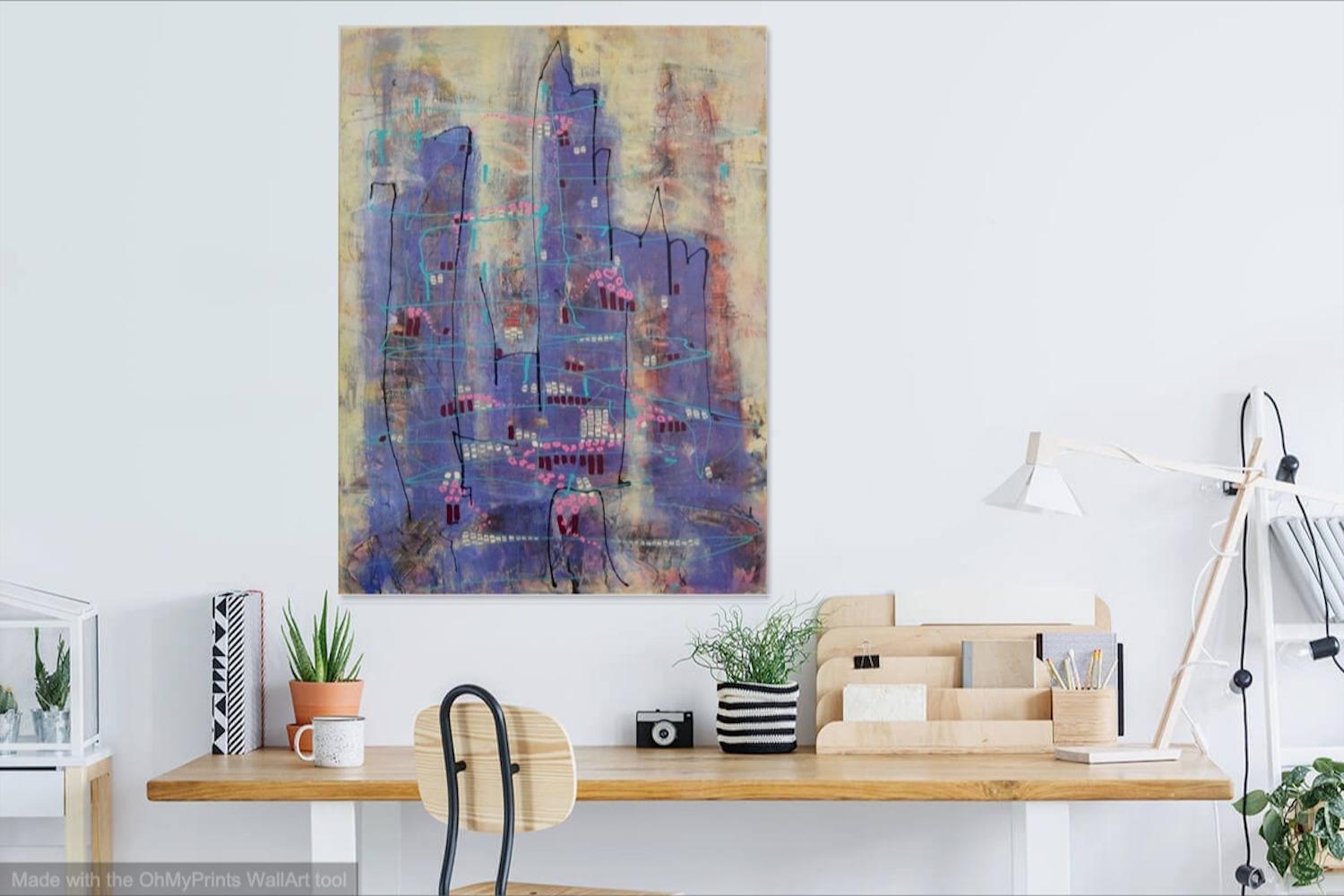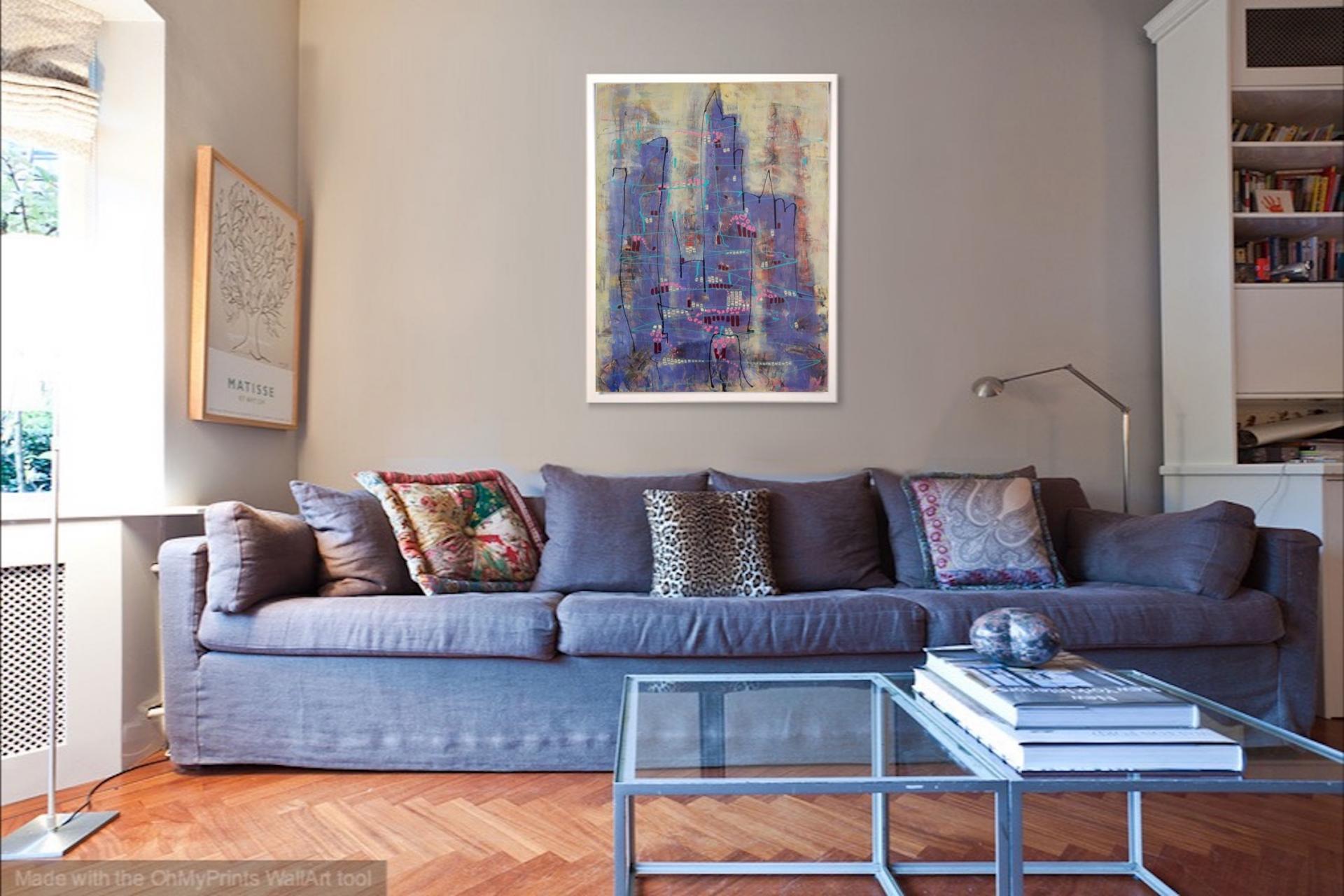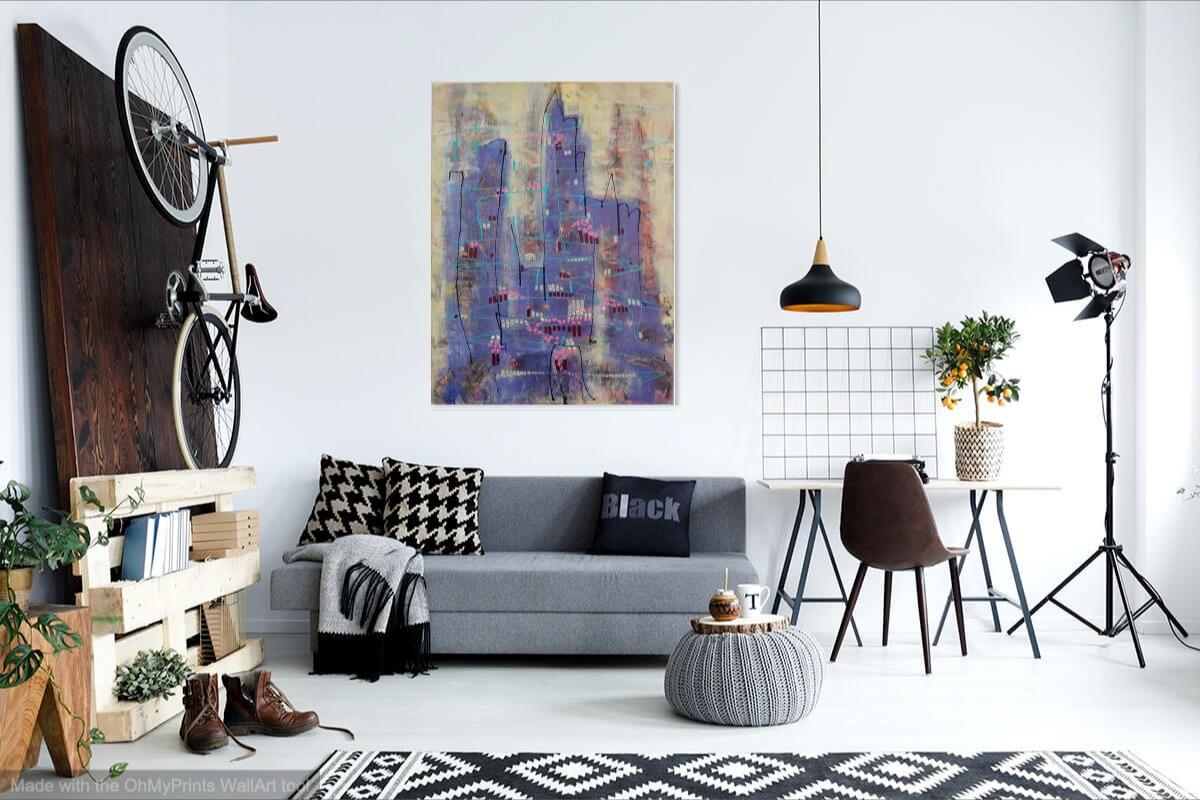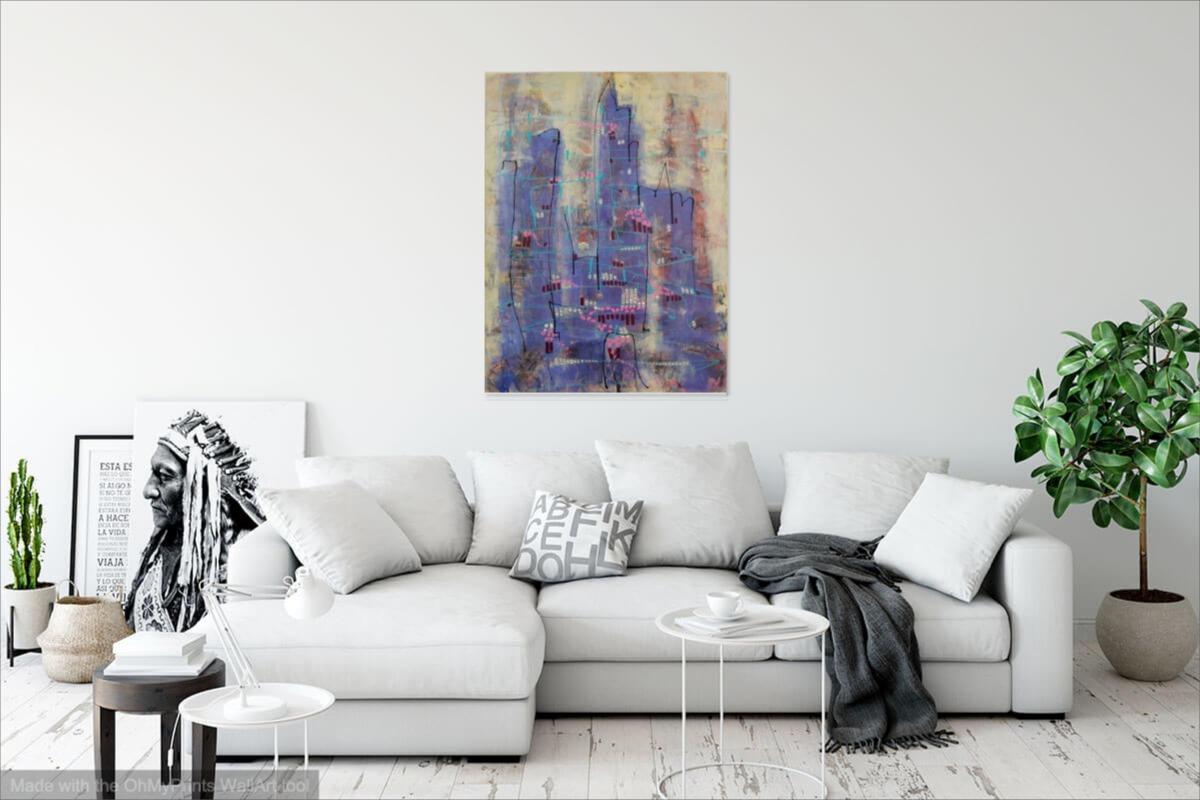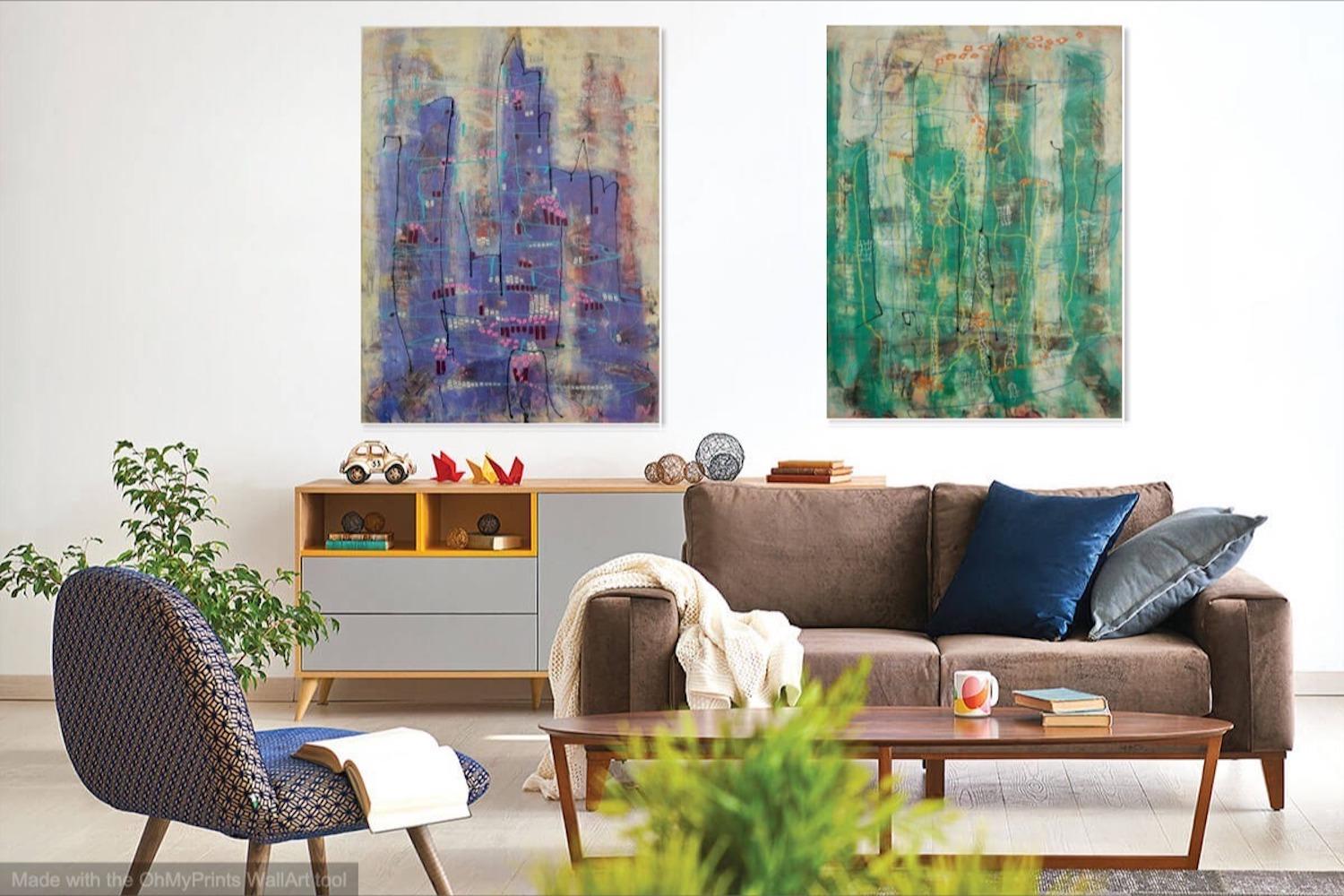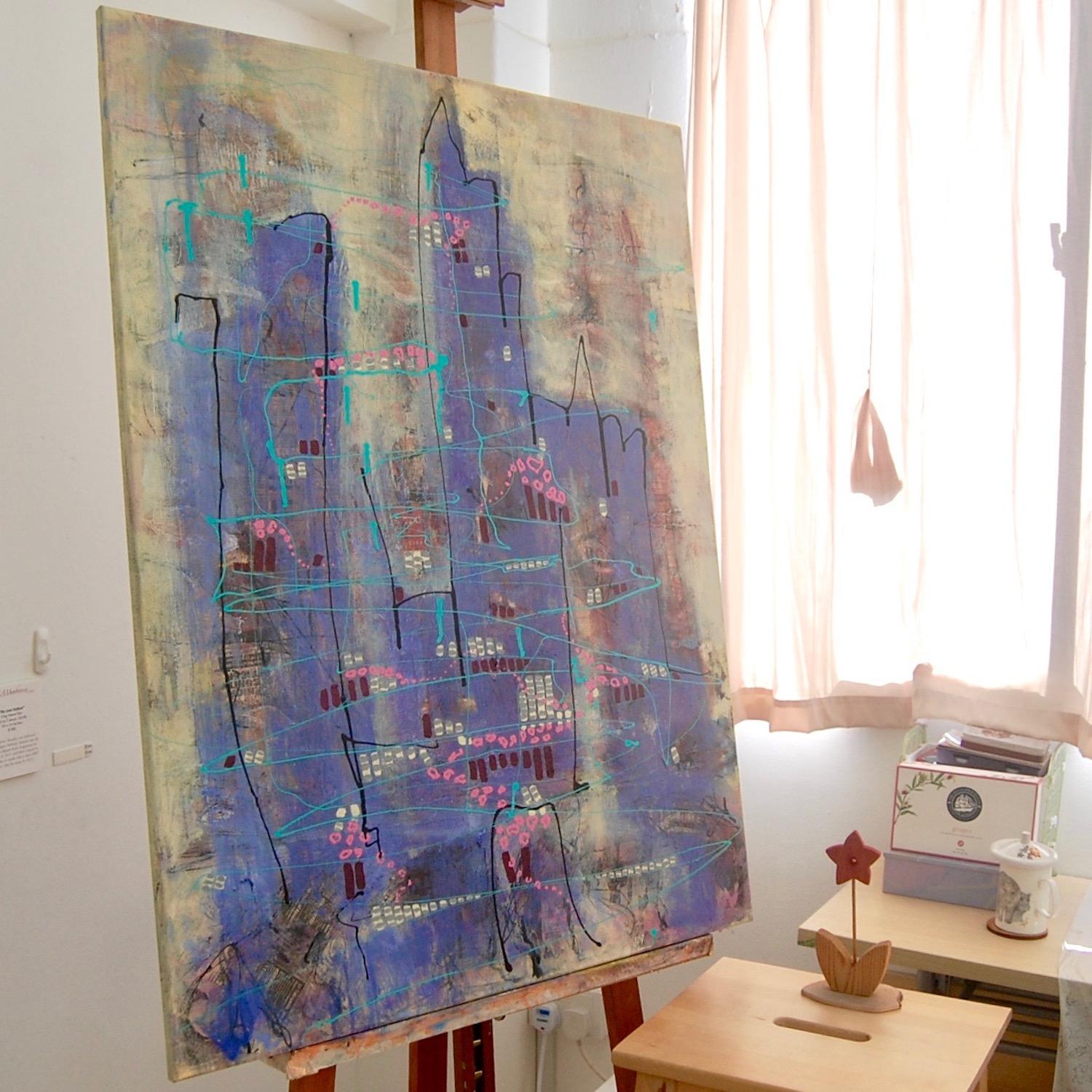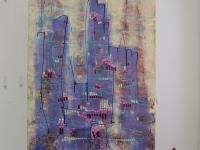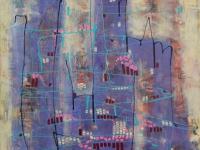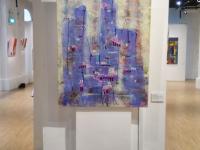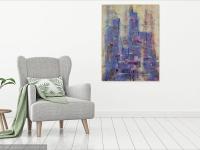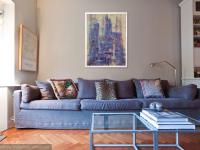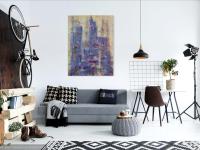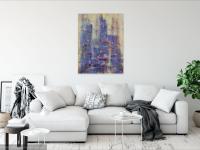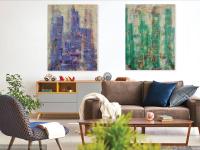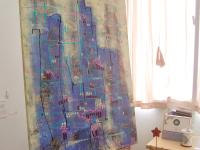 Whimsical fantasy city mood abstract painting on canvas original art, a surreal metropolis artwork with gestural lines, collage and etchings
Abstract city painting art of fantasy blue buildings silhouette, an atmospheric mixed media original artwork with free gestural lines and whimsical embellishments amidst a surreal metropolis of collage layers and etchings undertones. 
From a twin original artwork creation exploring the theme of losing and finding oneself again, souls in the city and their untold stories. 2019.
Title: city tribes
Medium: Mixed Media on Ready-to-Hang Canvas 
Dimensions: 40 x 30 x 0.5 in
See how painting is created: https://www.instagram.com/p/Bz8dyN6HgCe/
The artwork is signed on the side of the canvas, varnished and includes a Certificate of Authenticity. 
P.s. Image is copyrighted and may not be reproduced without permission. As you are viewing a screen image, the colors may vary slightly for the actual artwork. Room images are for illustration purpose only and not to scale.