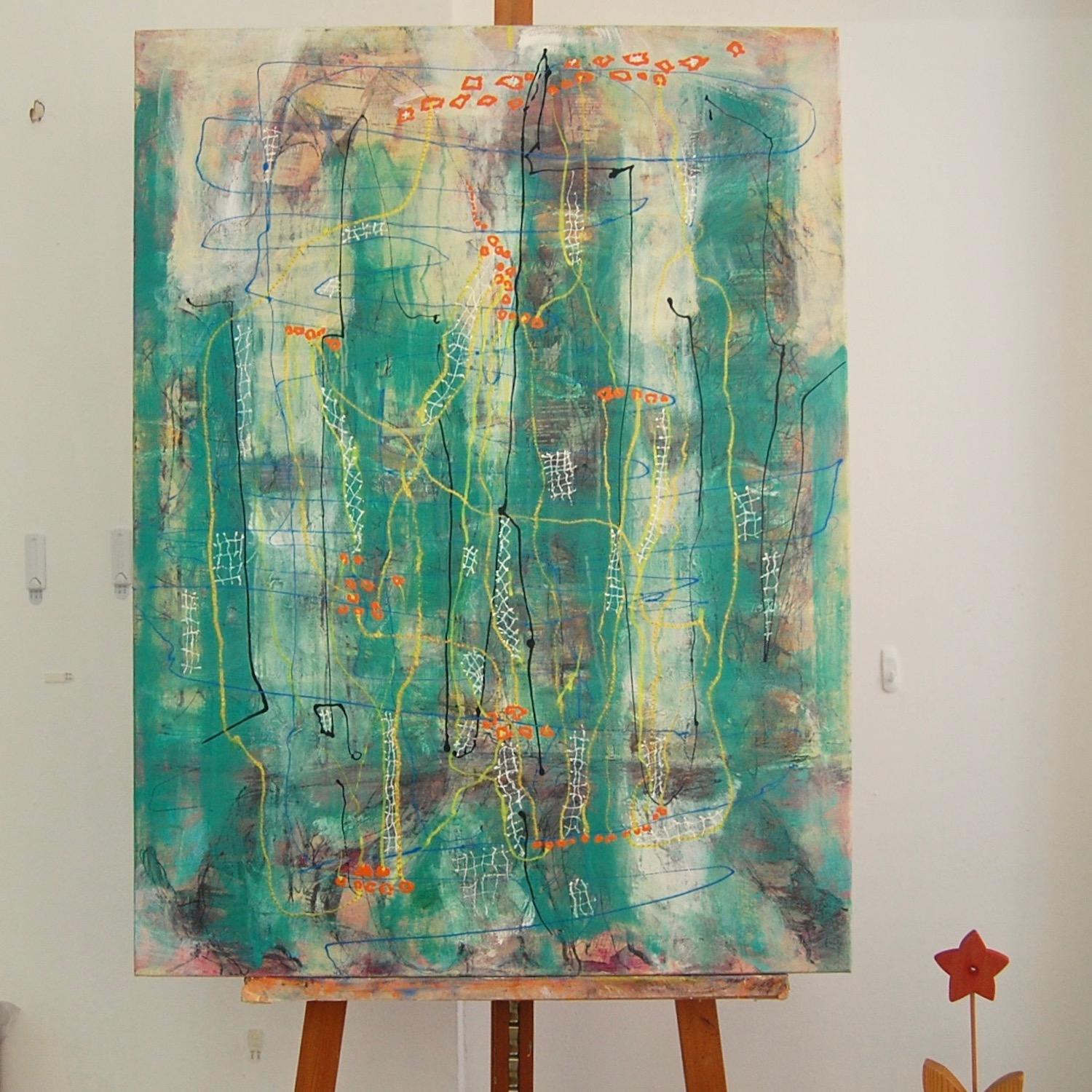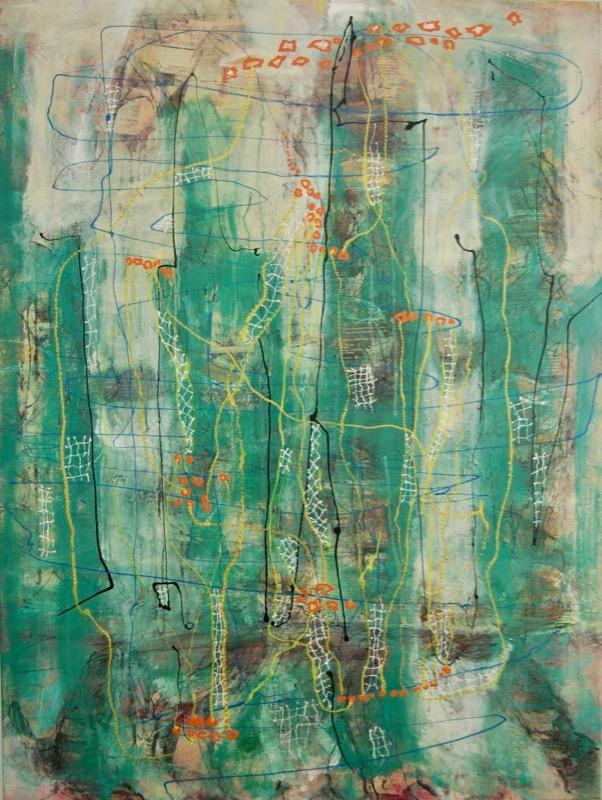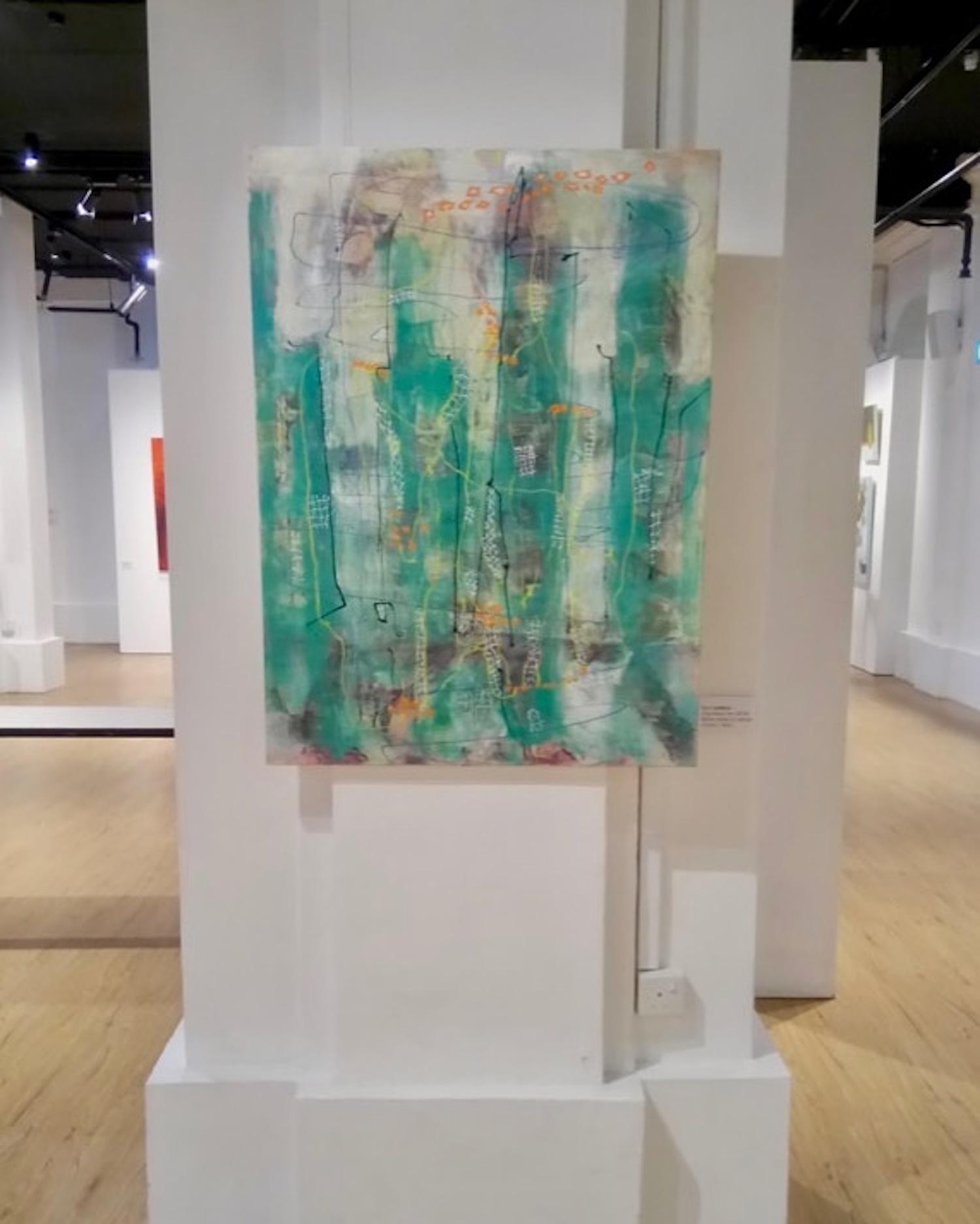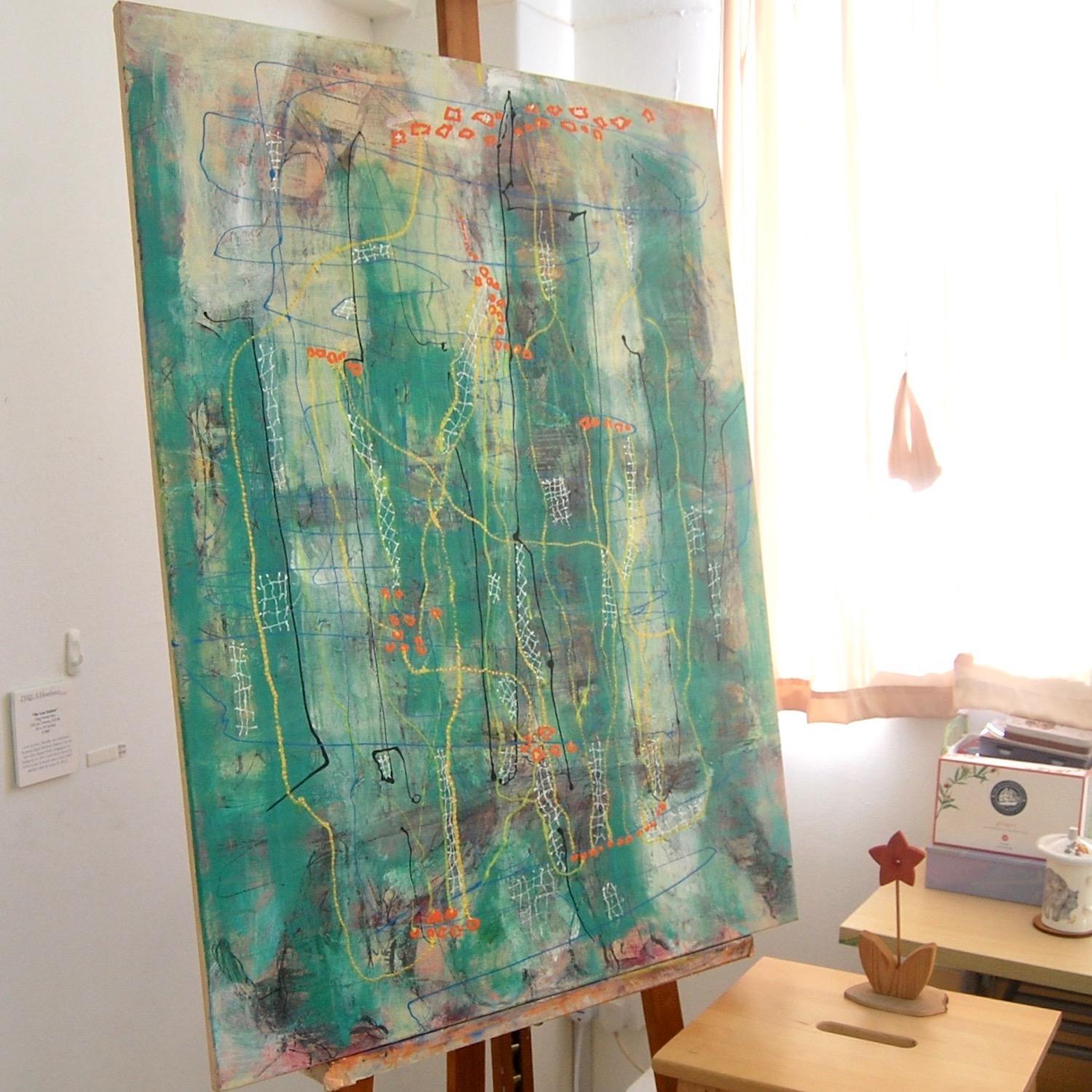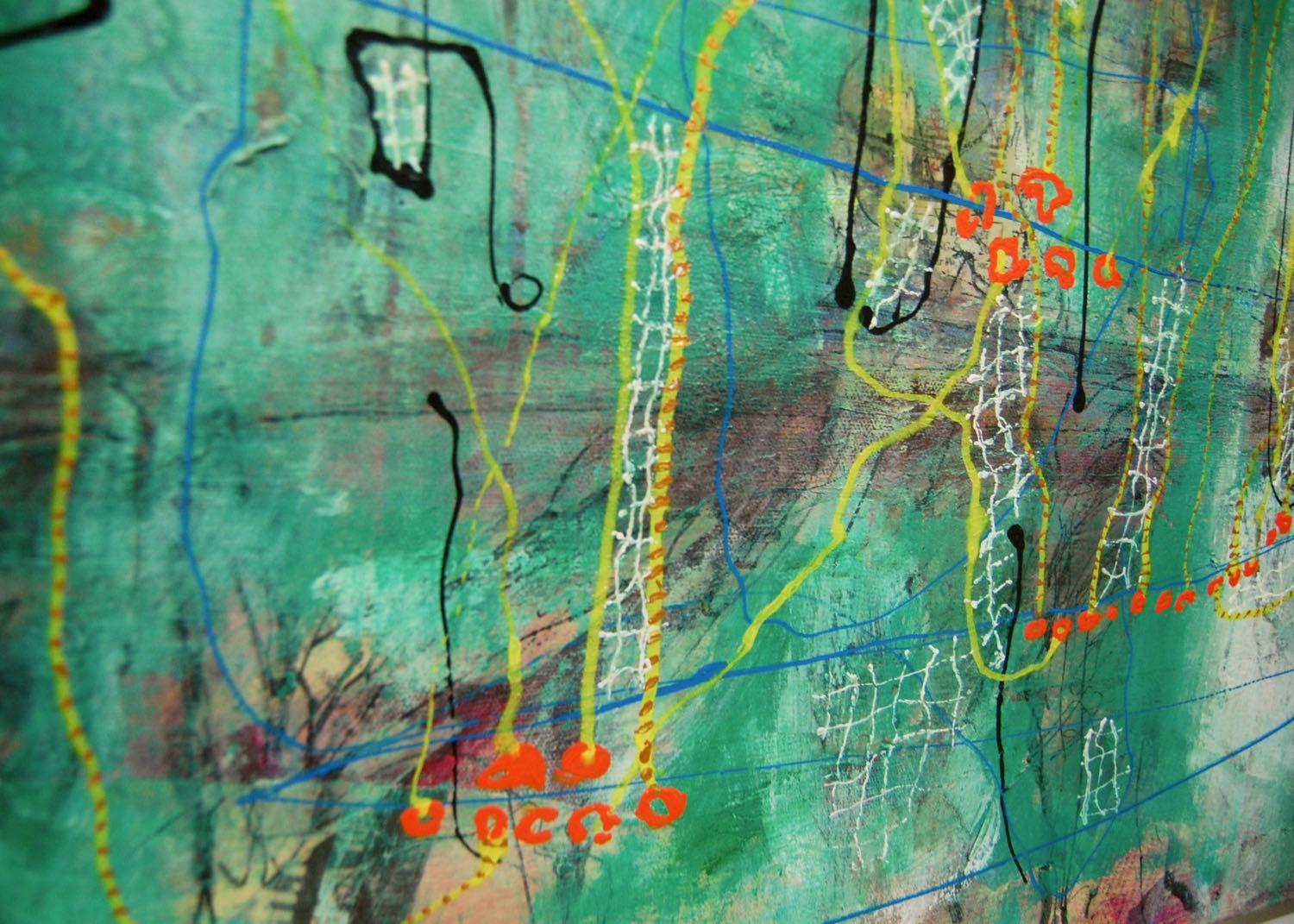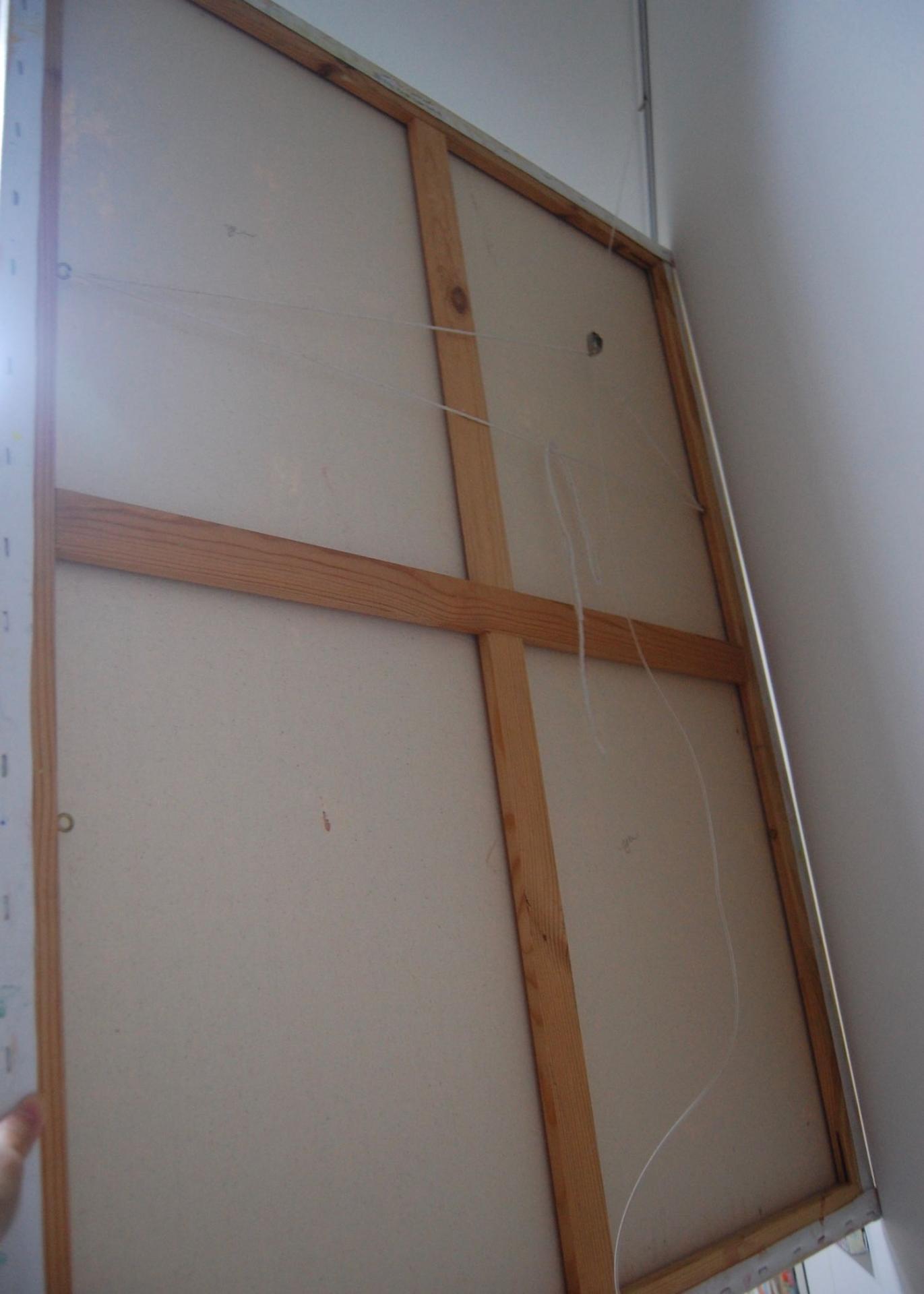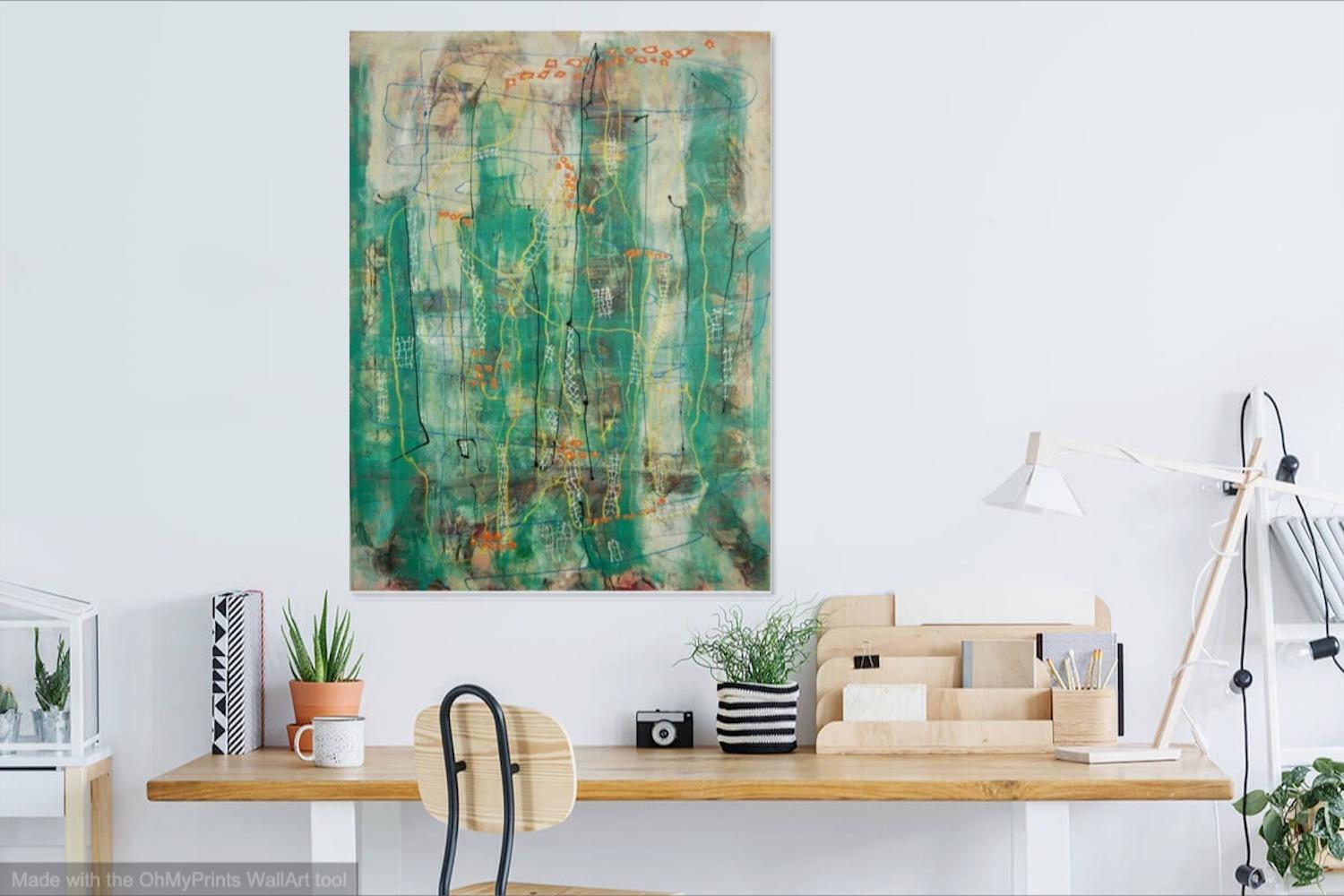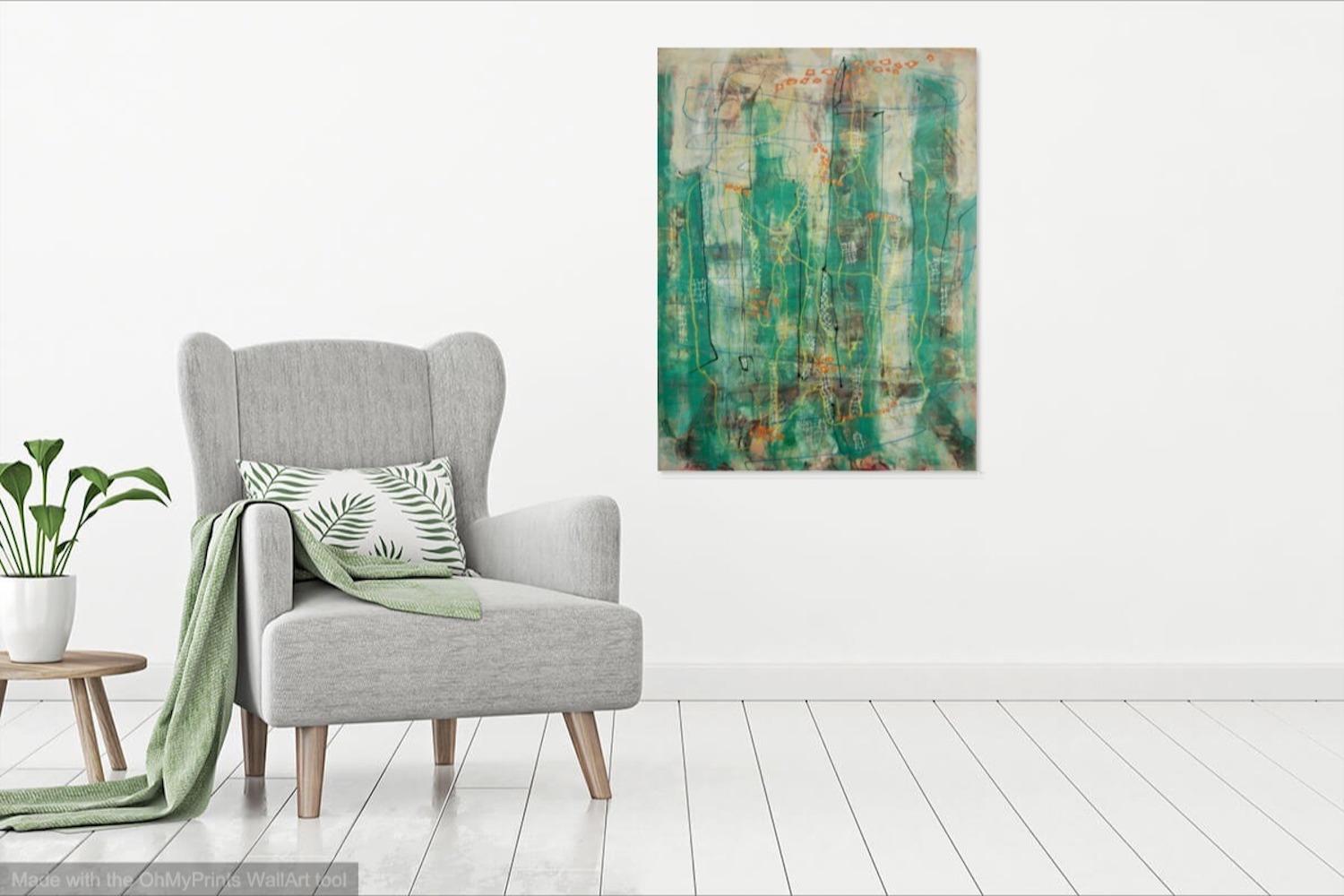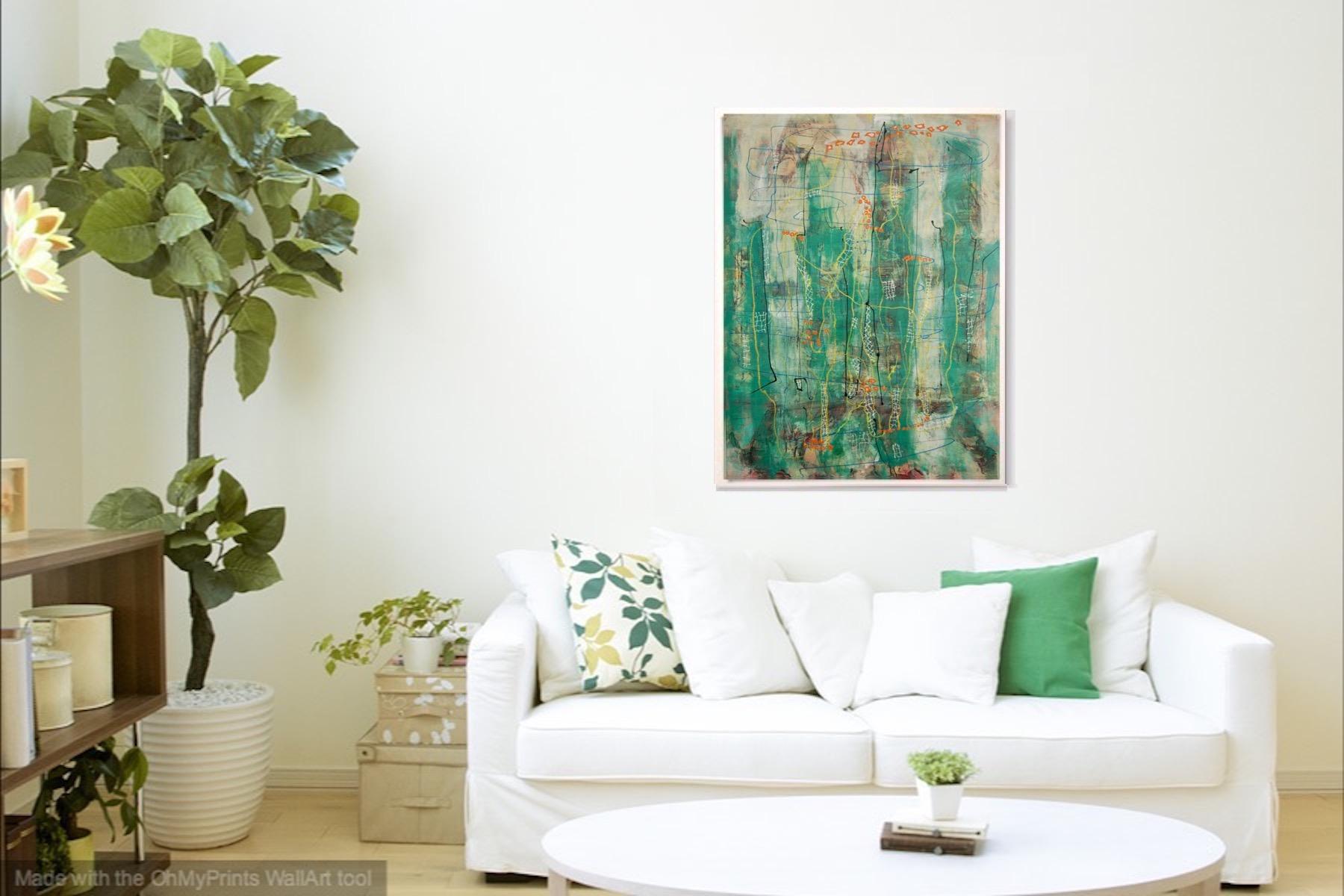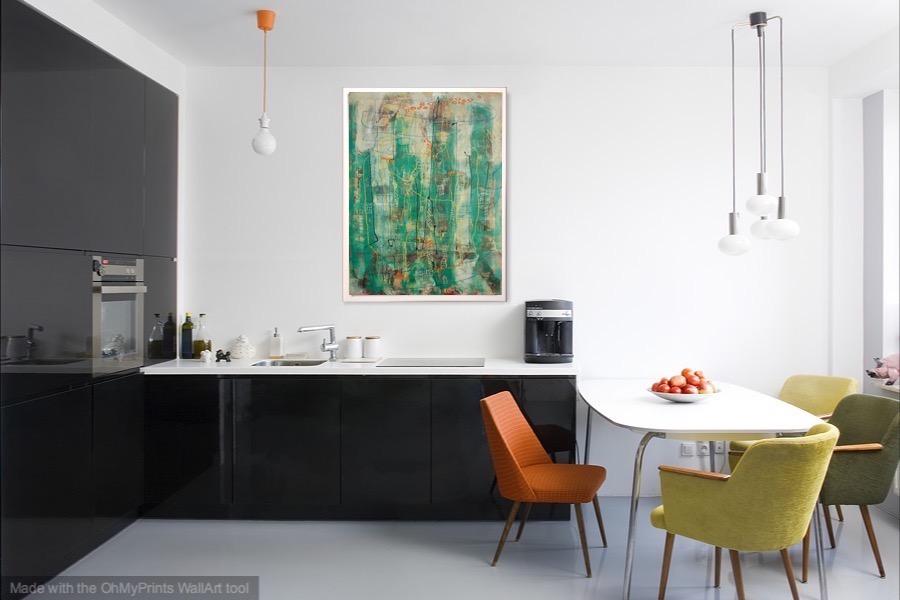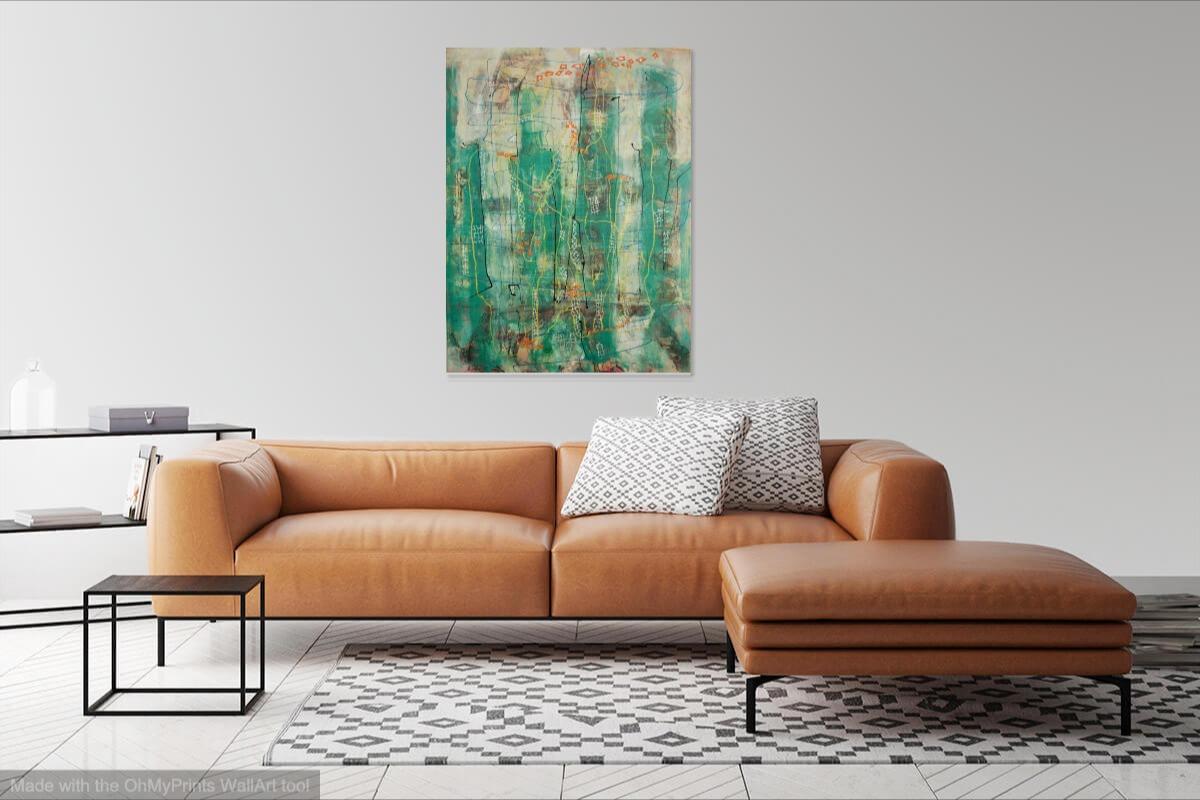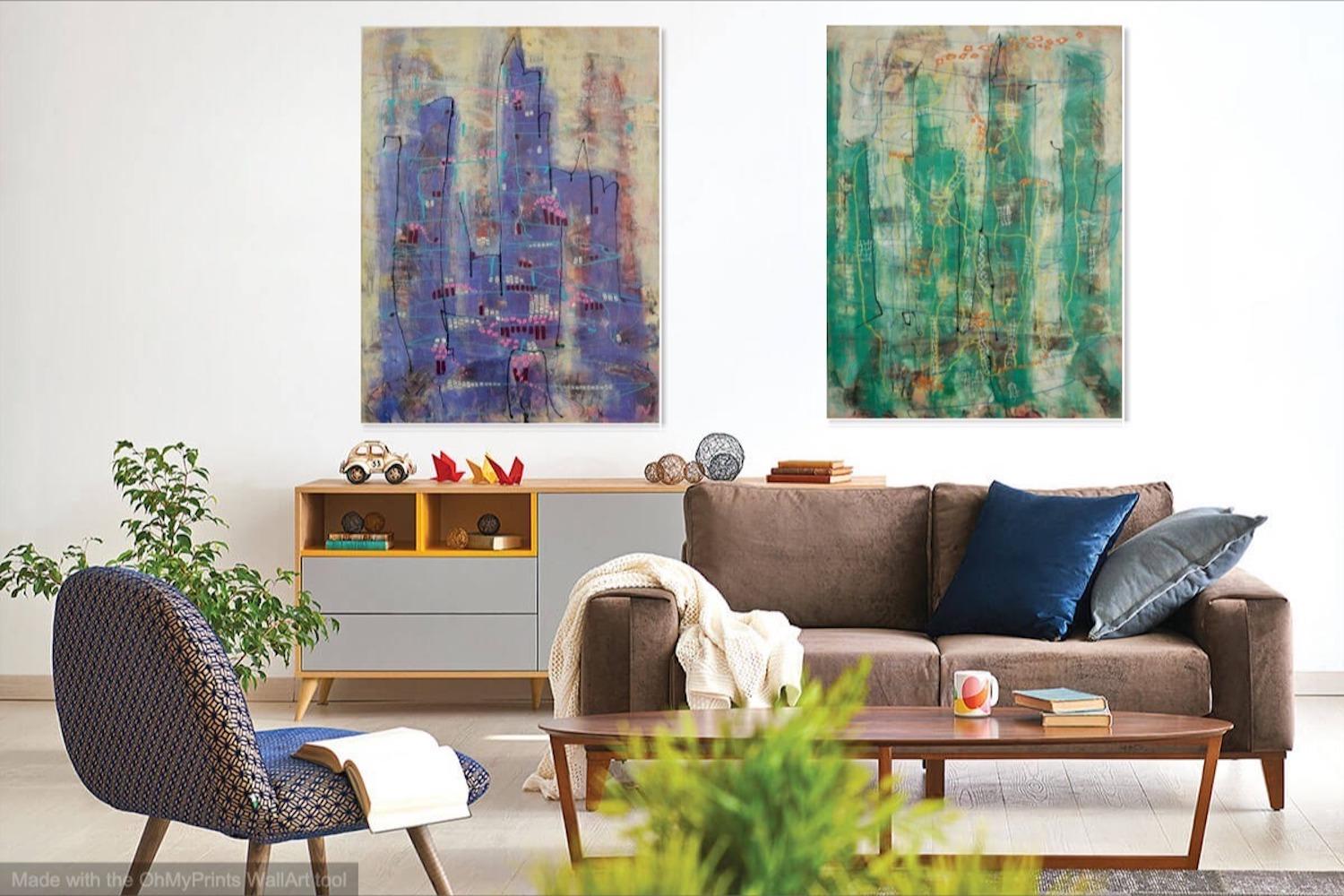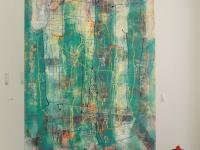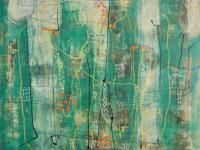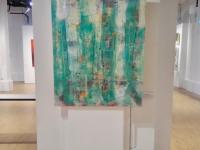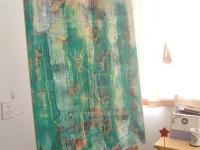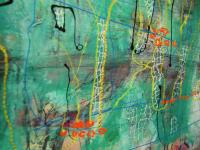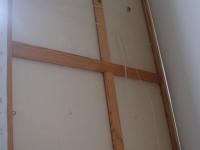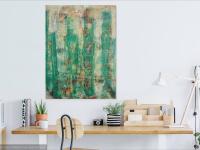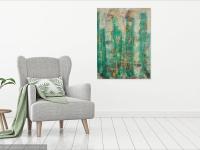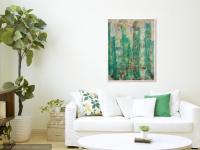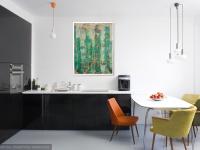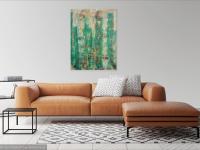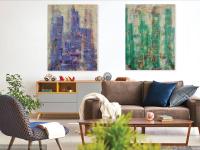 Whimsical Green Cityscape Painting - Abstract Buildings Artwork - Original Fine Art Mood - Modern Contemporary Home Office Decor - Urban Art
This mesmerizing abstract painting captures the essence of a cityscape in a whimsical and playful way. The vibrant green shapes, gestural lines and mixed media textures and layers create a unique and serene yet intriguing mood that is sure to captivate viewers. The composition features an array of abstract buildings and structures that seem to come to life in this fantastical world like a game of snakes and ladders. This artwork is the perfect addition to any modern or contemporary interior. Bring a touch of urban charm and artistic sophistication to your home or office with "Cs n ladders".

From a twin original artwork creation by artist Yen exploring the theme of losing and finding oneself again, souls in the city and their untold stories. 2019.
Title: Cs n ladders
Medium: Mixed Media on Ready-to-Hang Canvas 
Dimensions: 40 x 30 x 0.5 in
See how painting is created: https://www.instagram.com/p/Bz8dyN6HgCe/
The artwork is signed on the side of the canvas, varnished and includes a Certificate of Authenticity. 
P.s. Image is copyrighted and may not be reproduced without permission. As you are viewing a screen image, the colors may vary slightly for the actual artwork. Room images are for illustration purpose only and not to scale.