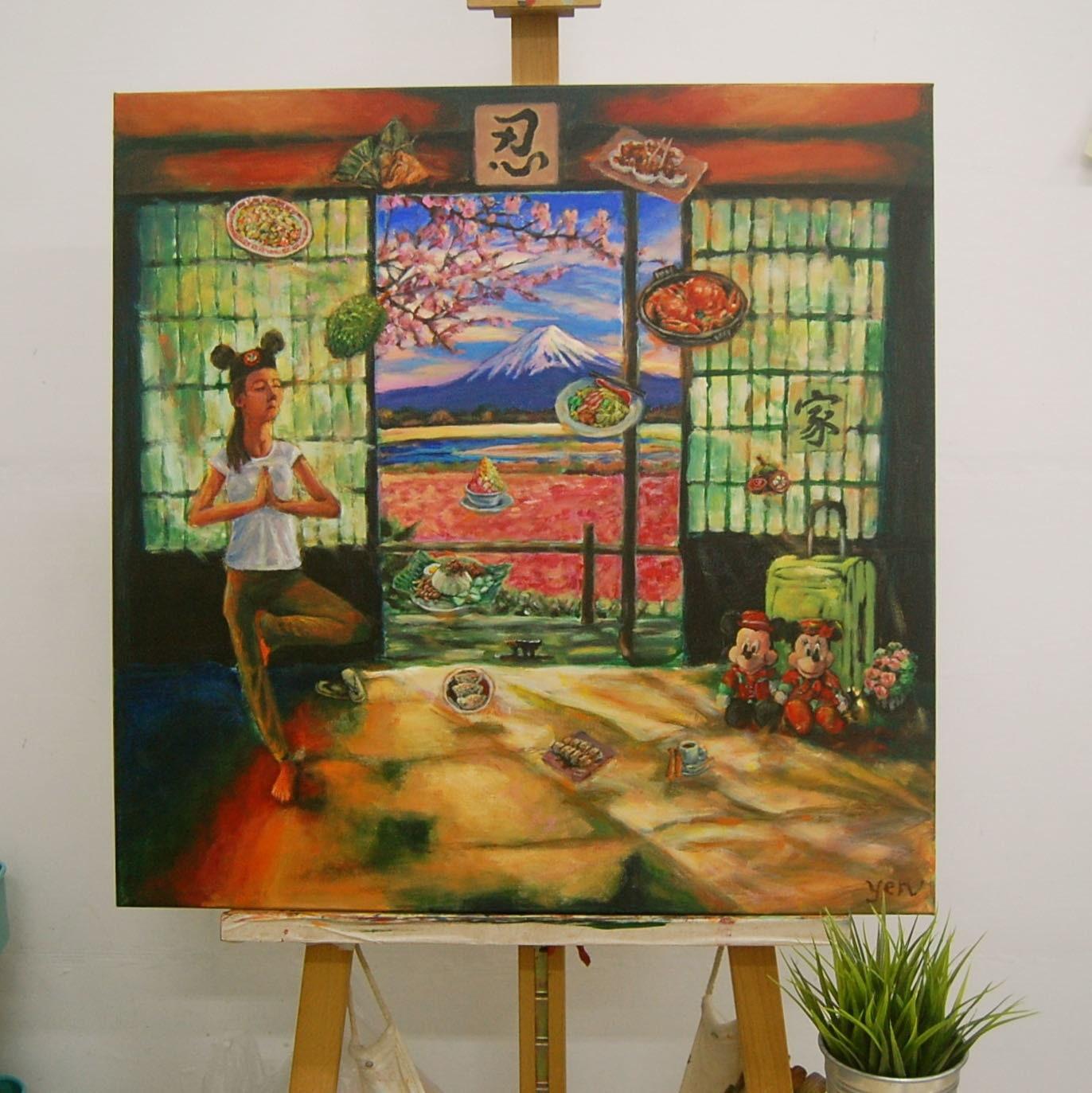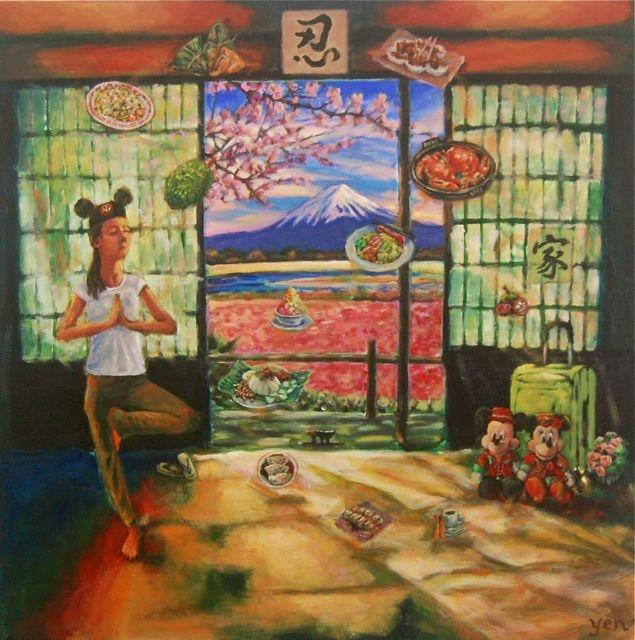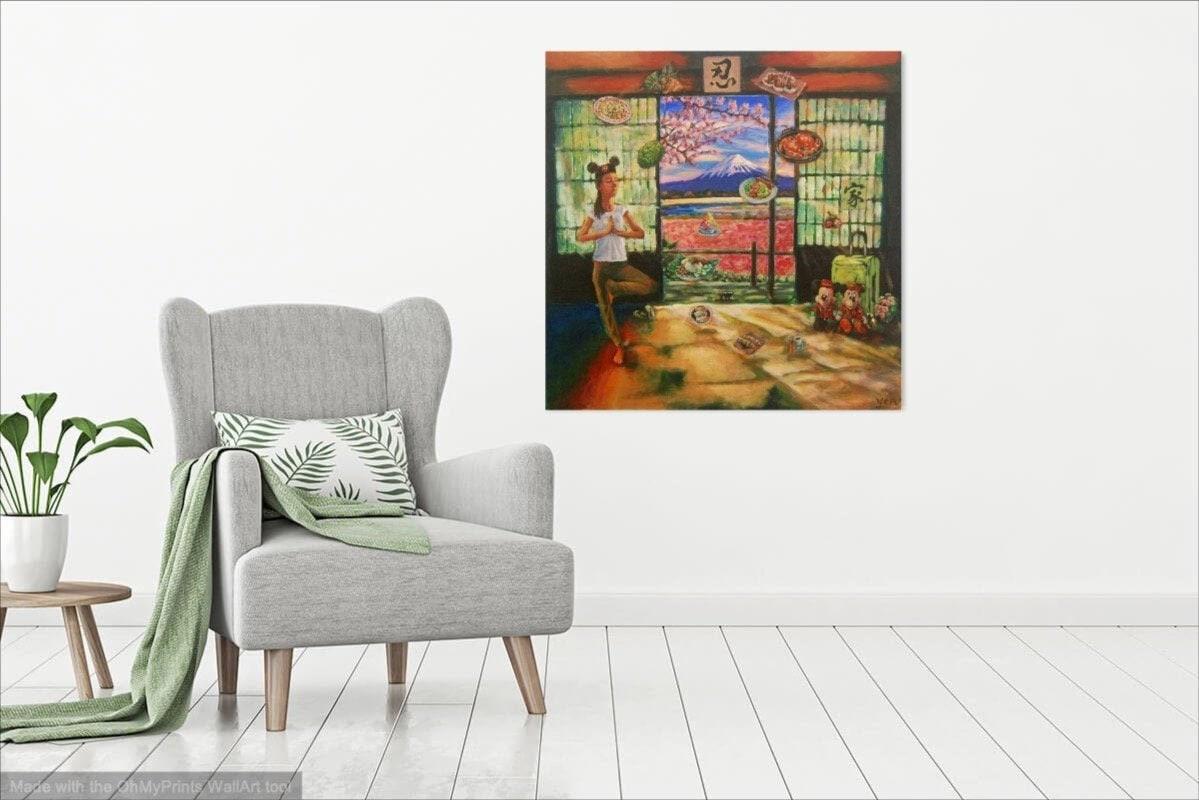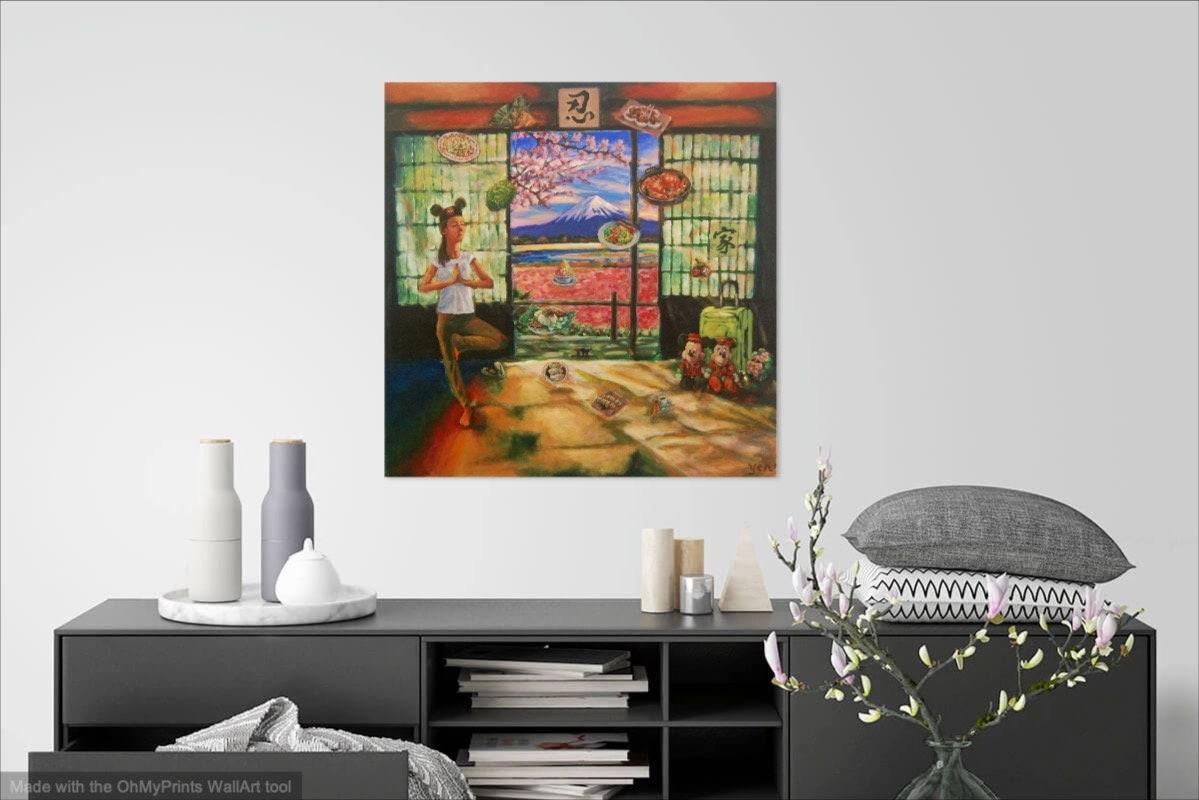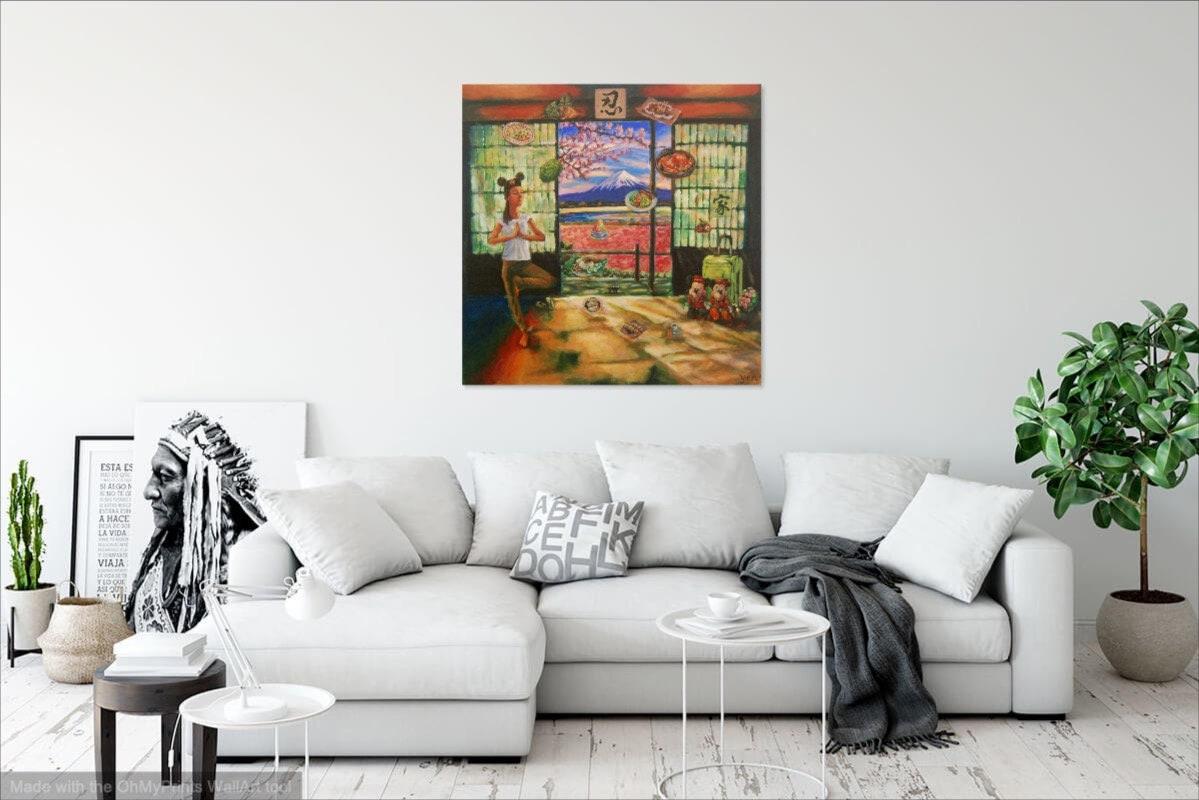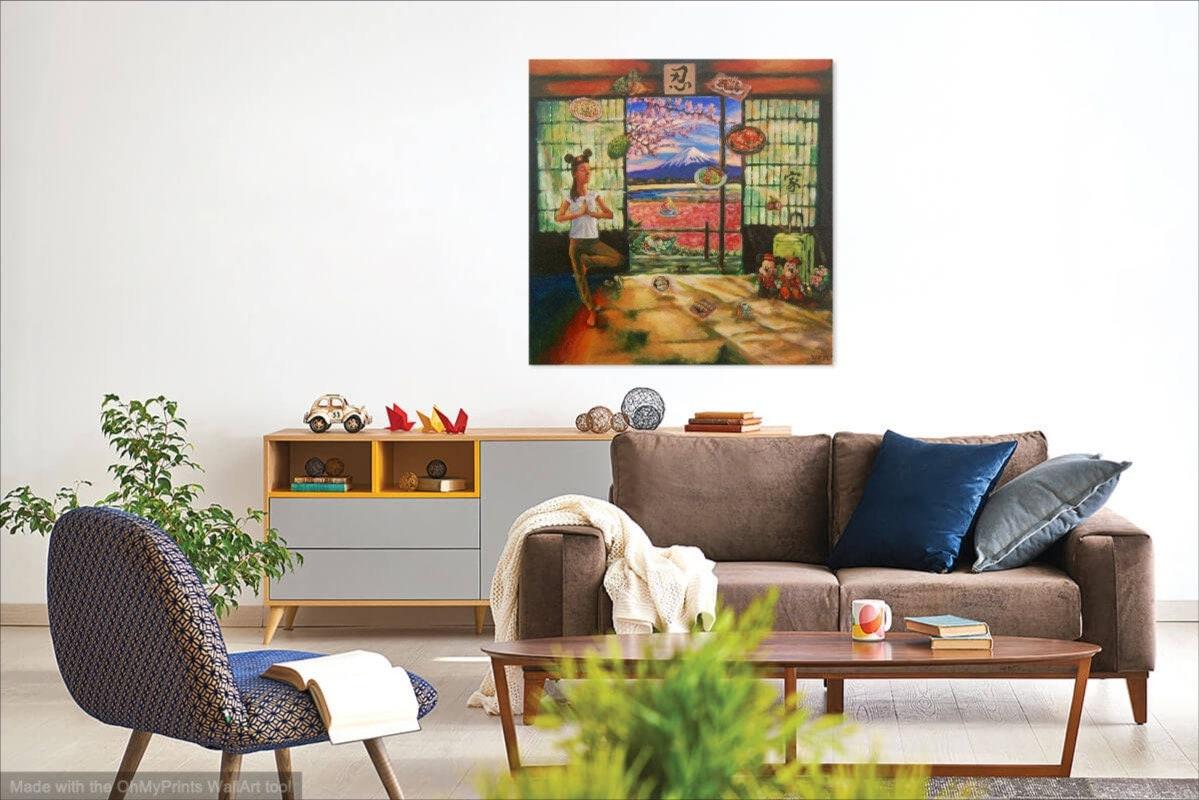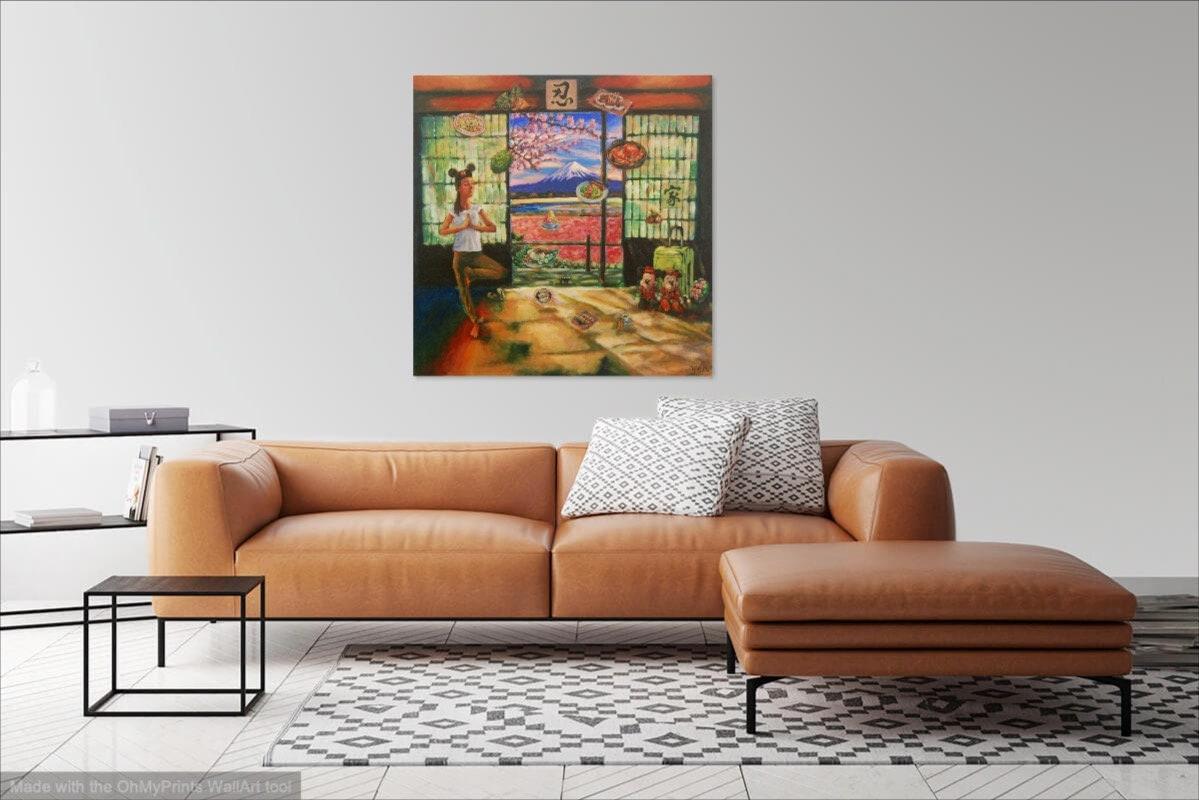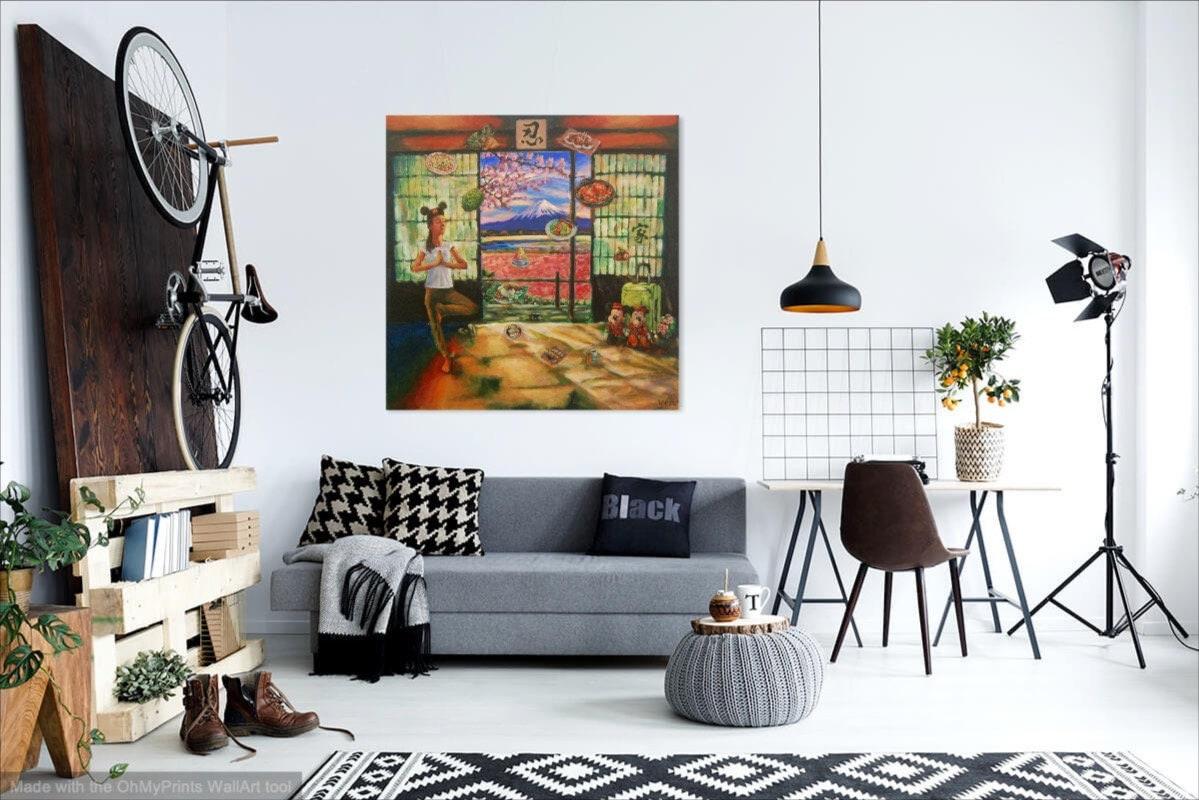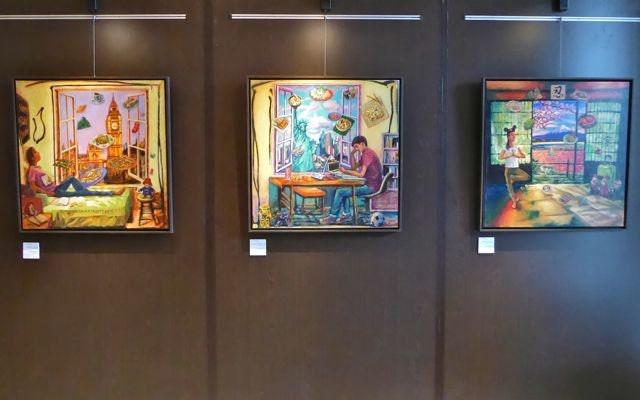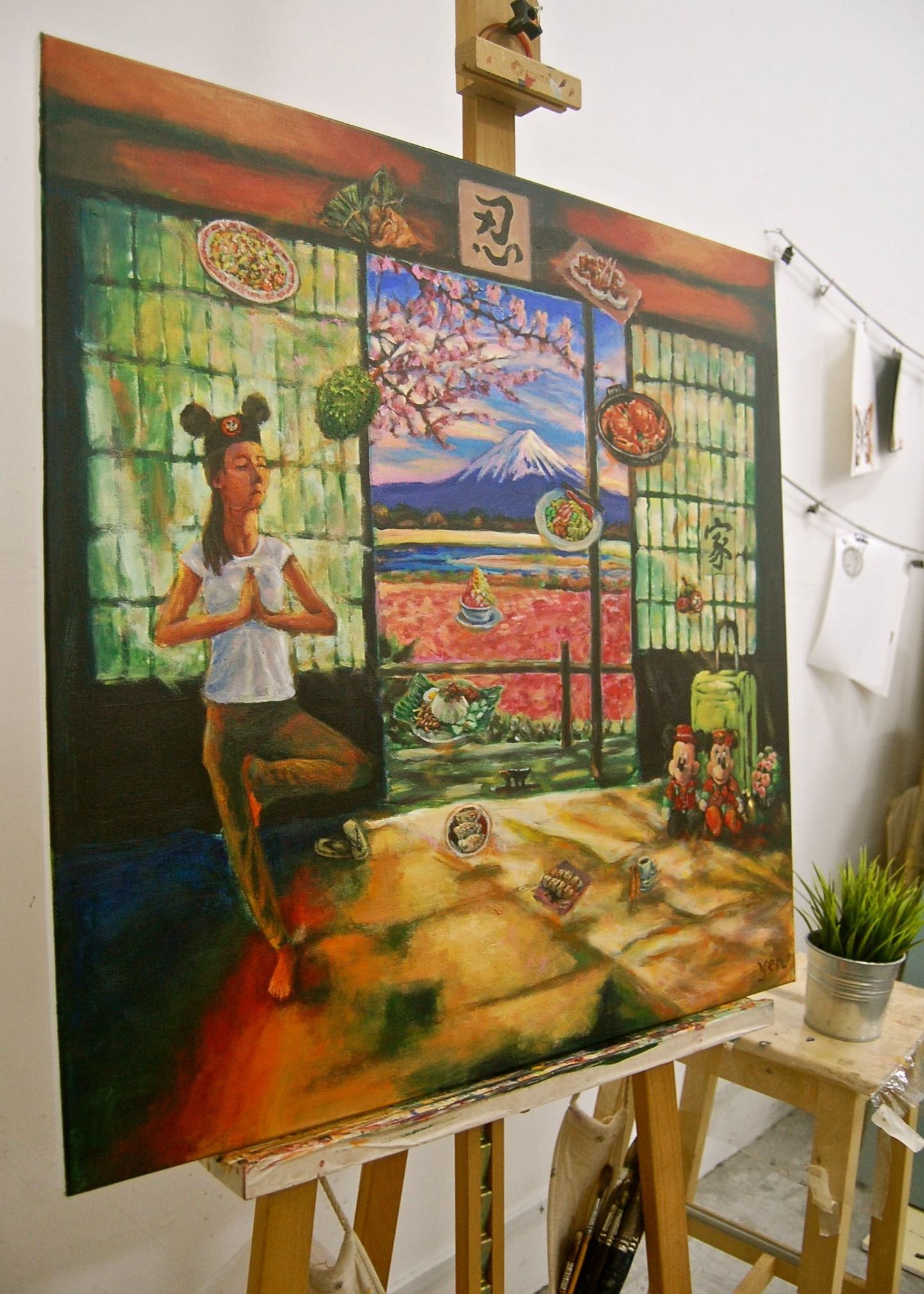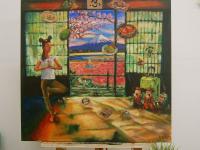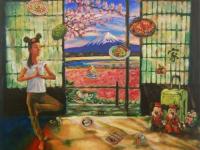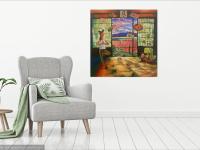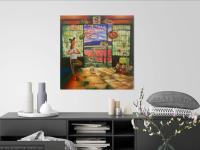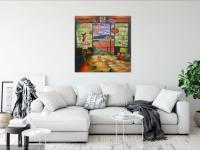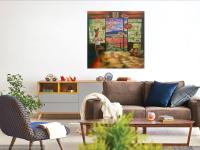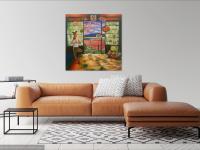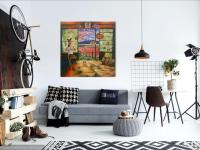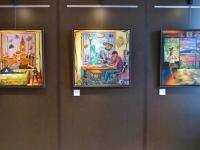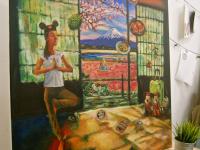 Whimsical Heritage Original Painting Art, of Singapore girl travelling in Japan Tokyo doing yoga and yearning for Singaporean peranakan food
Whimsical Singapore heritage painting of girl travelling in Japan Tokyo doing yoga as she is homesick from missing local food like chilli crab, rice dumplings, ice kacang and durians. 2016.

A work from the artist's "Homesick (Heritage) Series", inspired by a personal experience of being away from home for a year in London. Food is the national obsession of Singapore intrinsic to our multi-racial fabric, and our favourite local foods are oft yearnings for an overseas Singaporean, whether studying or travelling.

Title: Homesick III (Tokyo)
Medium: Acrylic on Ready-to-Hang Canvas
Dimensions: 30 x 30 x 0.5 in

The artwork is signed on the front, varnished and includes a Certificate of Authenticity.
If the black framed (wood) option is selected, the dimensions are 33 x 33 x 1.25 in.

P.s. Image is copyrighted and may not be reproduced without permission. As you are viewing a screen image, the colors may vary slightly for the actual artwork. Room images are for illustration purpose only and not to scale.