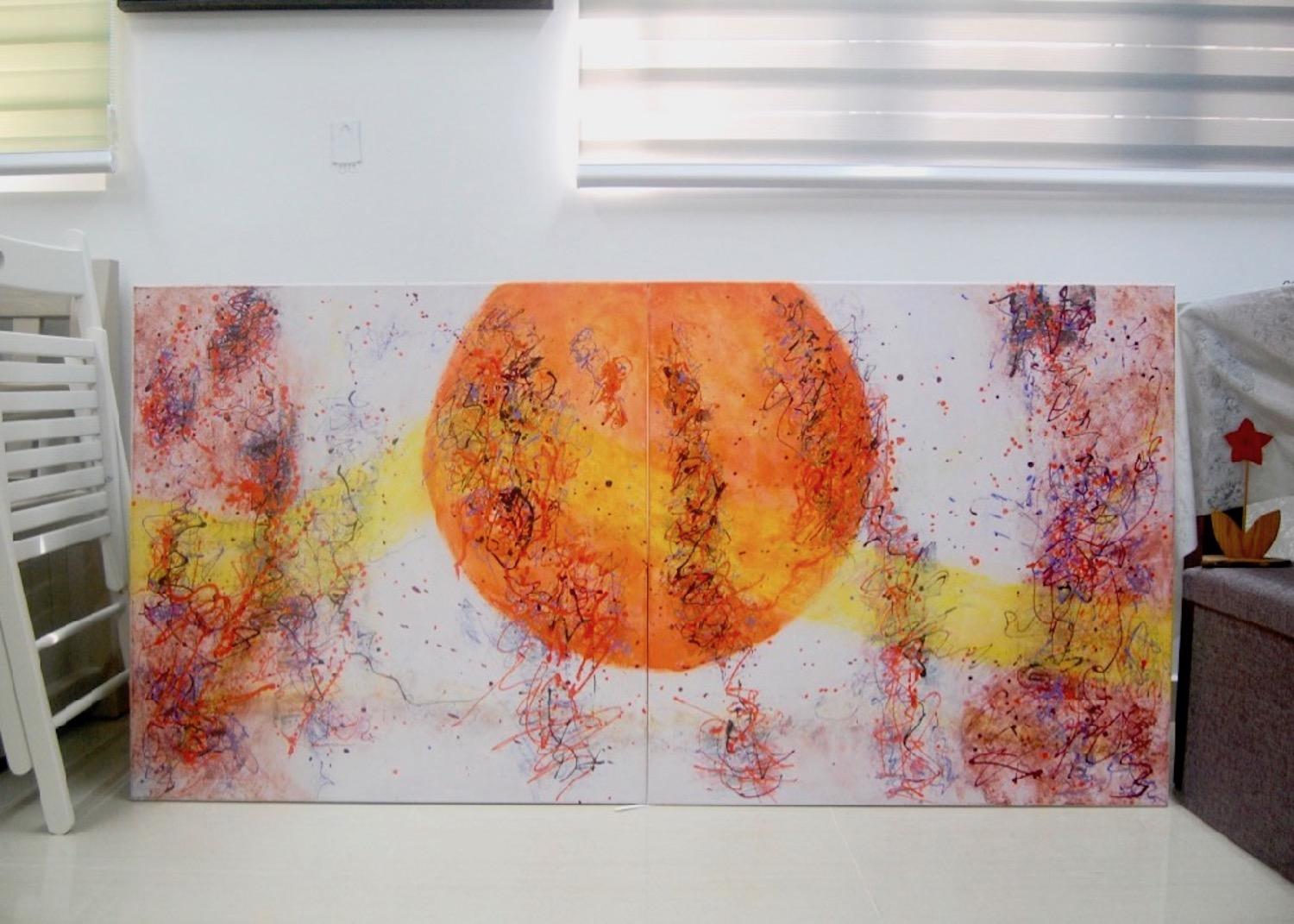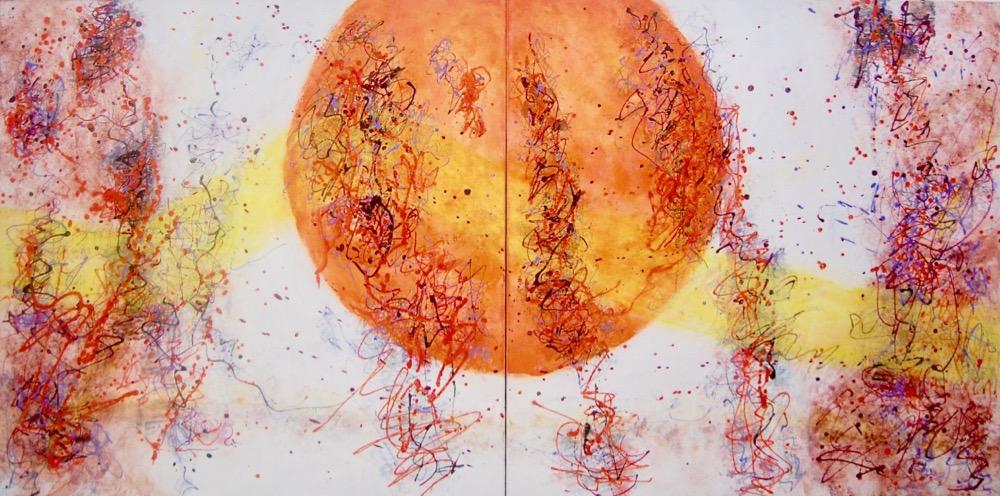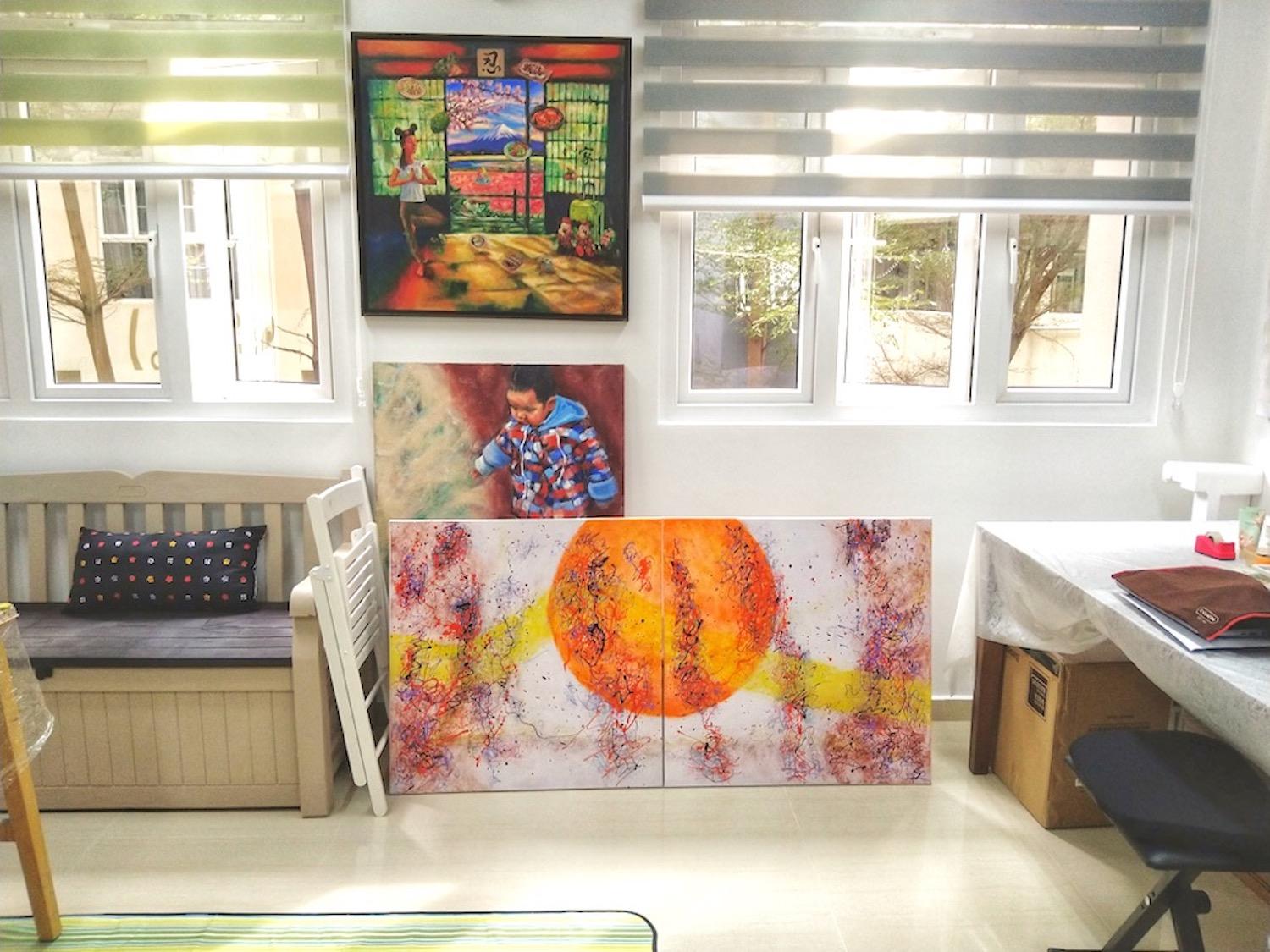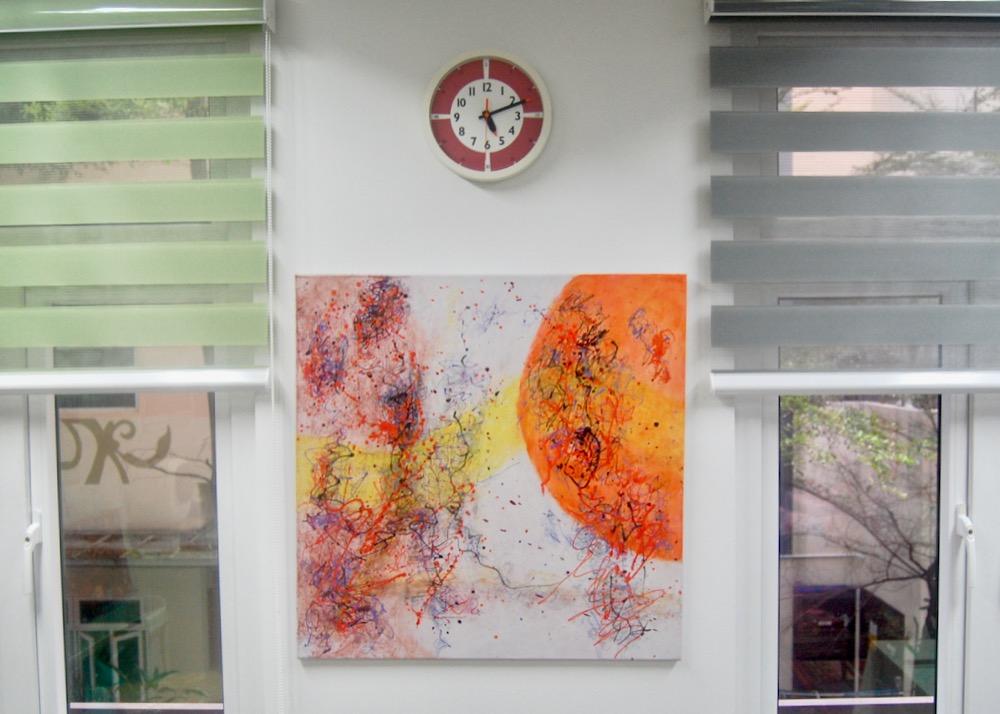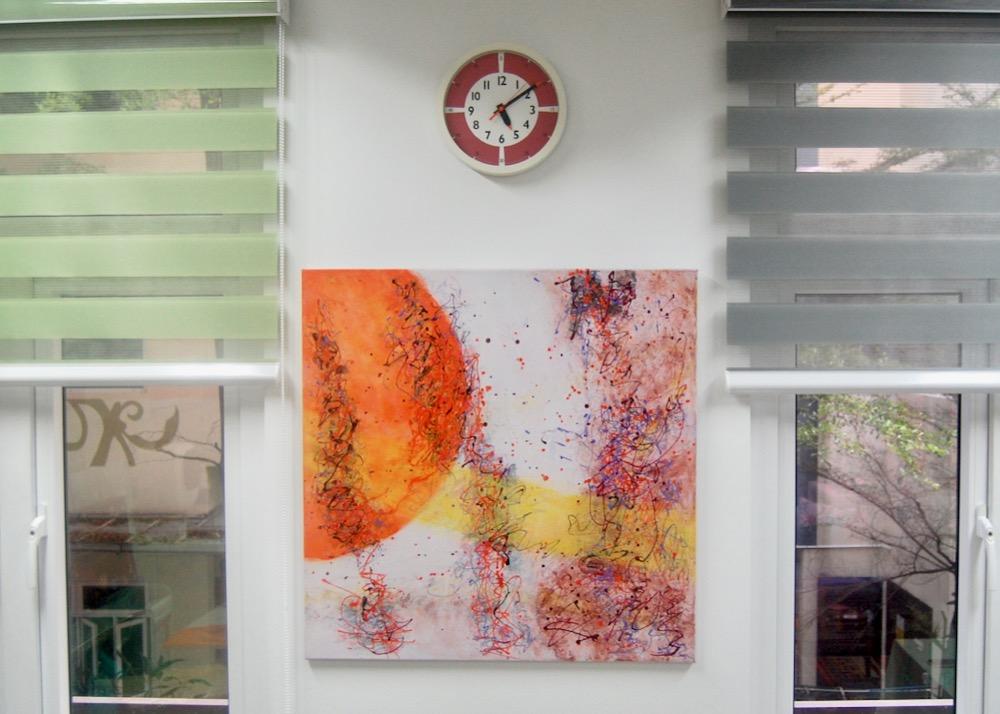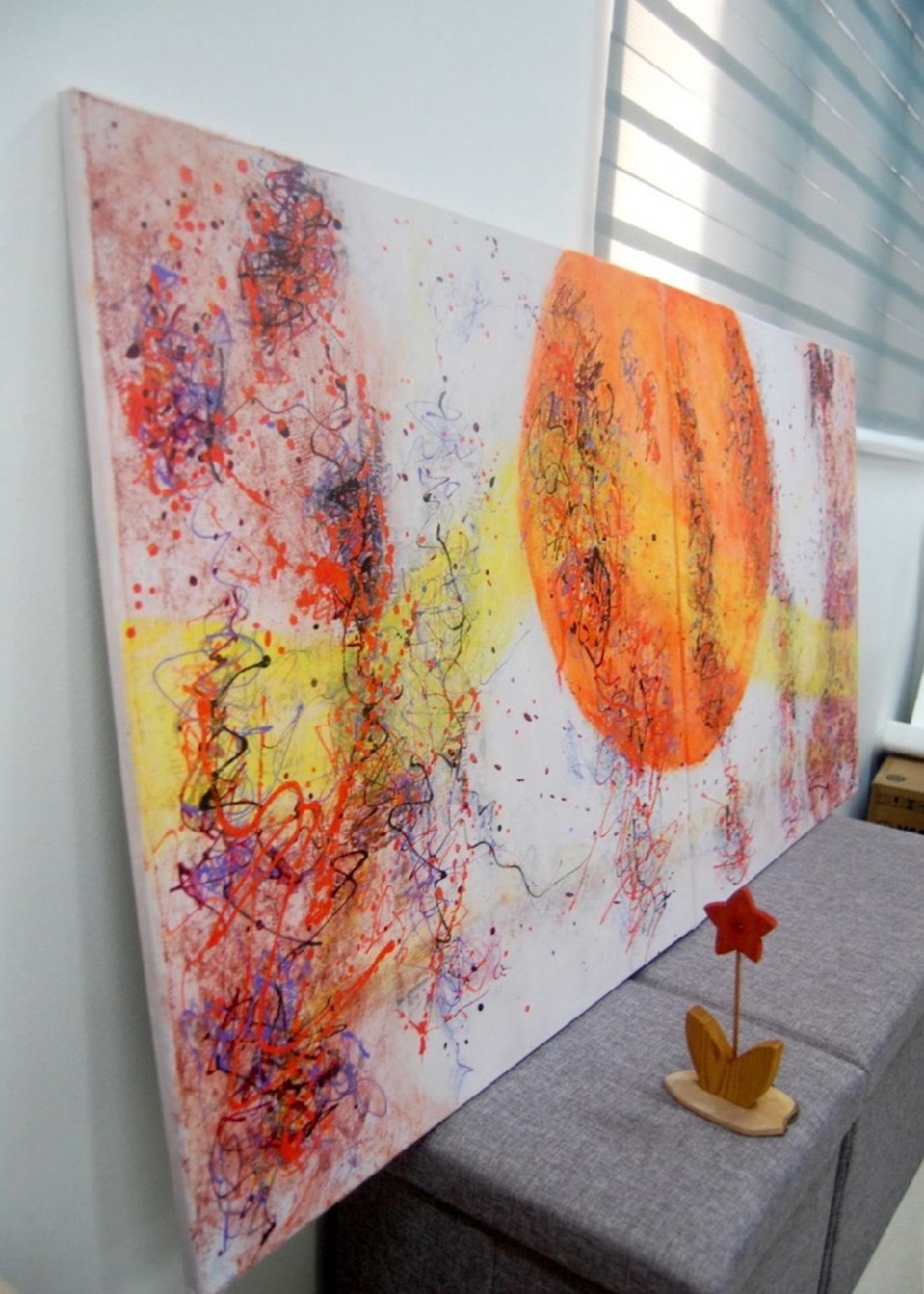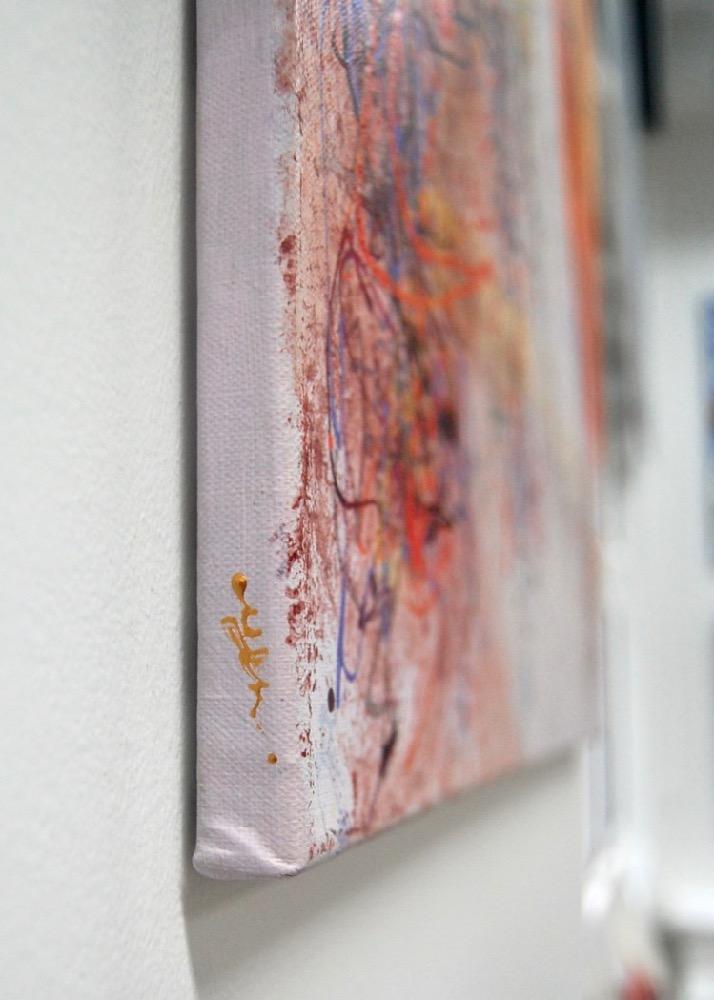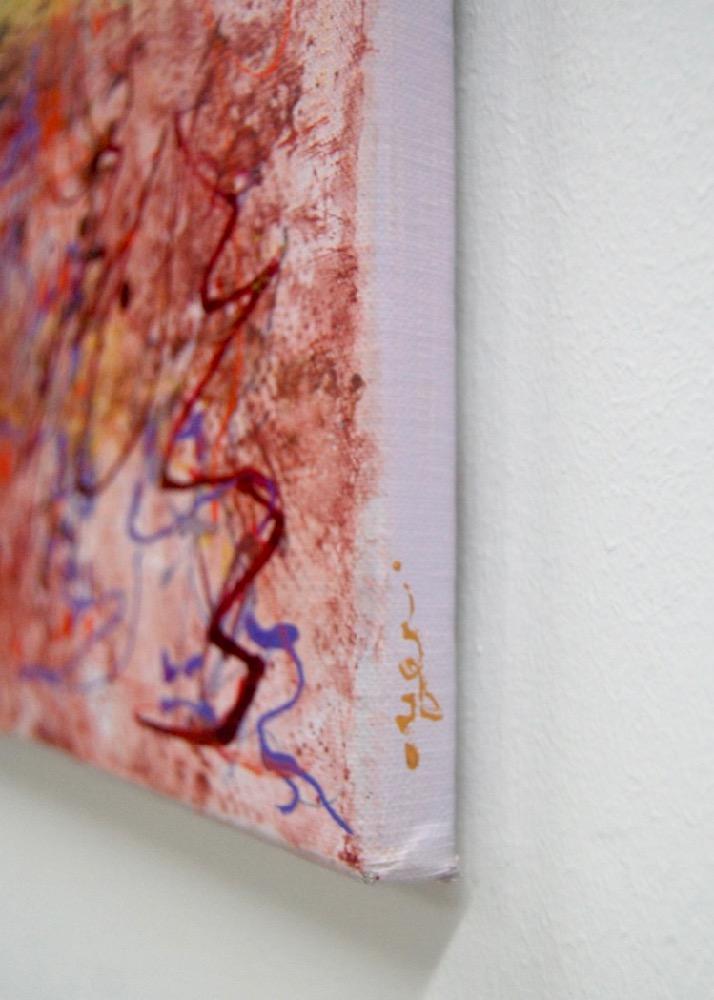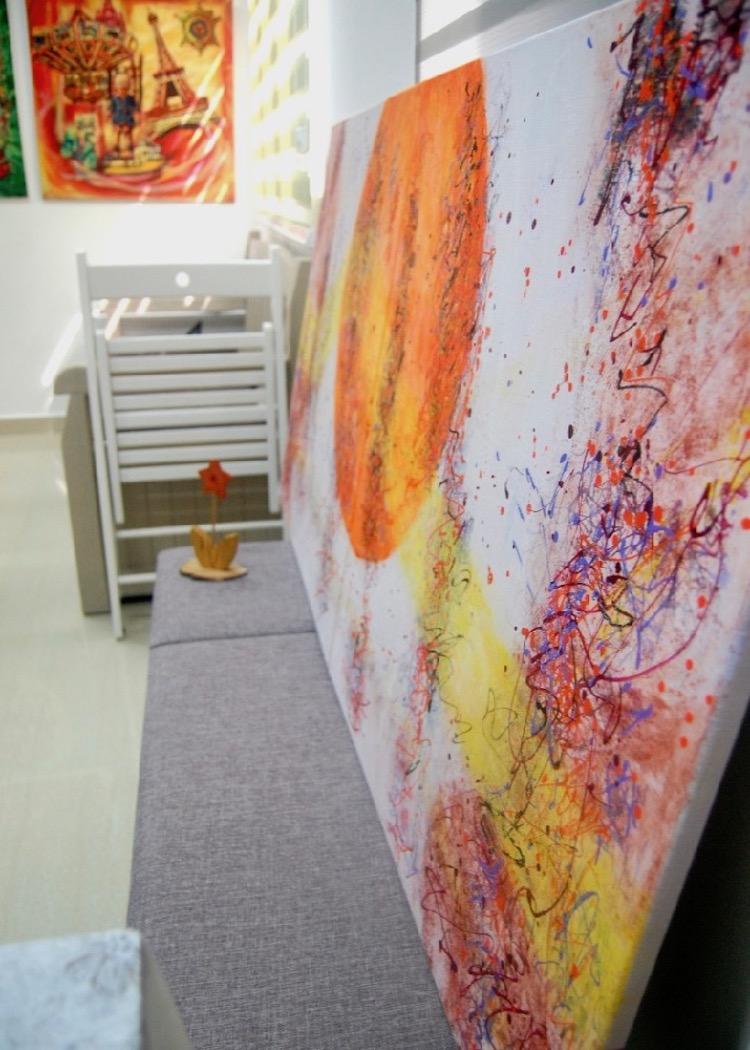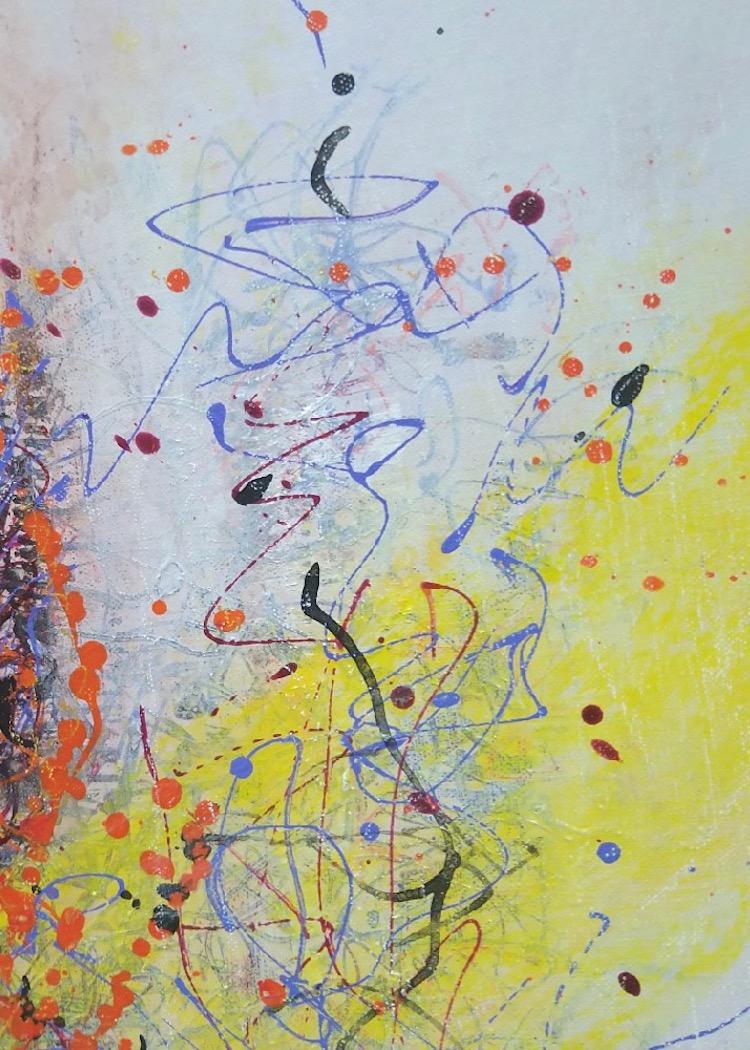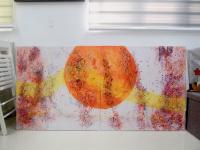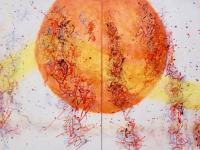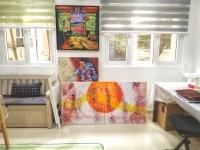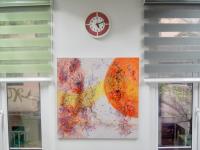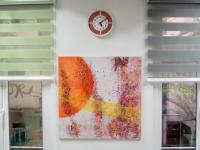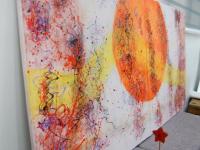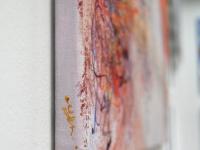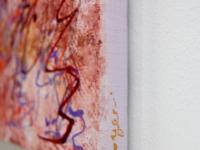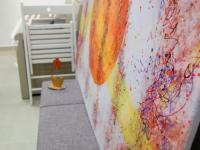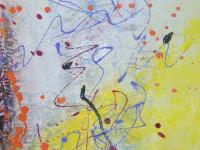 Whimsical uplifting art painting of bright orange sun imagery, abstract expressionist original artwork with calligraphy lines and etchings
Whimsical abstract art painting of bright orange sun imagery which is uplifting yet falling, flowing through an abyss of flowing calligraphy like threads.
An artwork started before the world changed and completed one year later when I finally found peace and solace in being able to paint large canvasses again. It is a therapeutic piece, between hanging on and falling in this cryptic world, it does not matter whither way, for the moment of truth and happiness is in the now. 2021.
This is a mixed media painting on canvas using acrylic paint and pastel.
Painting size is 30 x 60 inches, made up of 2 square canvas panels of 30 x 30 inches each, which are ready to be be hanged side by side, or can be framed together as a whole. Each piece is signed on the side of the canvas and varnished.
Title: Fallin'
Medium: Mixed Media on Ready-to-Hang Canvas 
Dimensions: 30 x 60 x 0.5 in (made up of 2 square canvas panels of 30 x 30 x 0.5 in each)
Artwork includes a Certificate of Authenticity. 
View painting details video: https://www.instagram.com/p/CO4ohc4la48/
P.s. Image is copyrighted and may not be reproduced without permission. As you are viewing a screen image, the colors may vary slightly for the actual artwork.