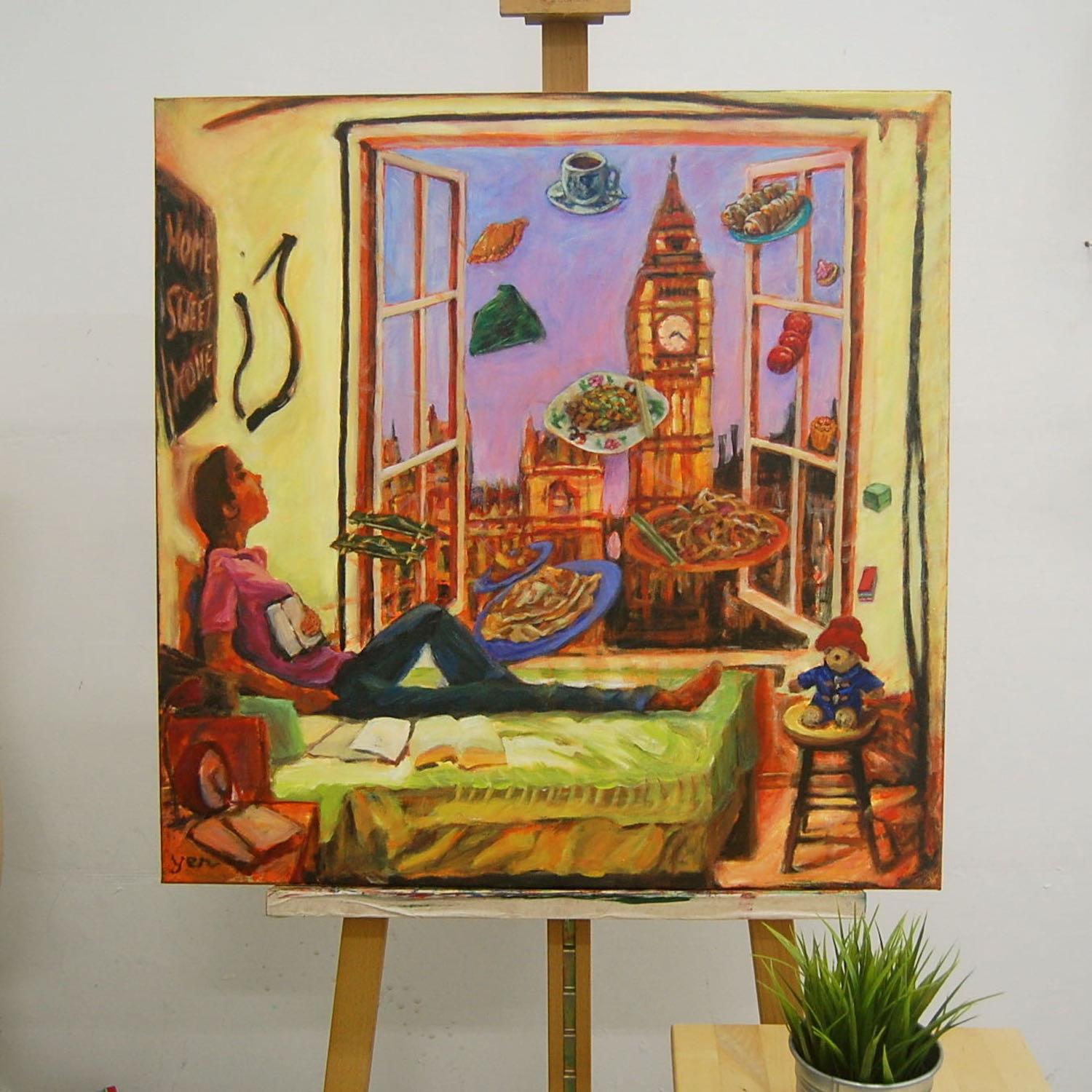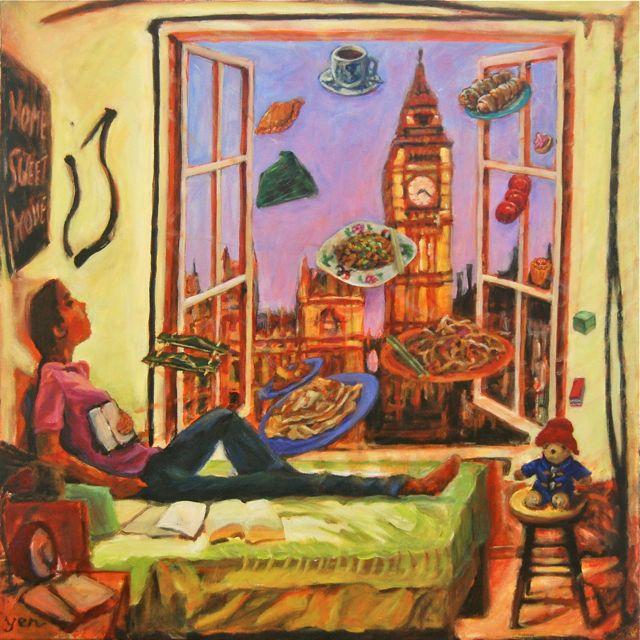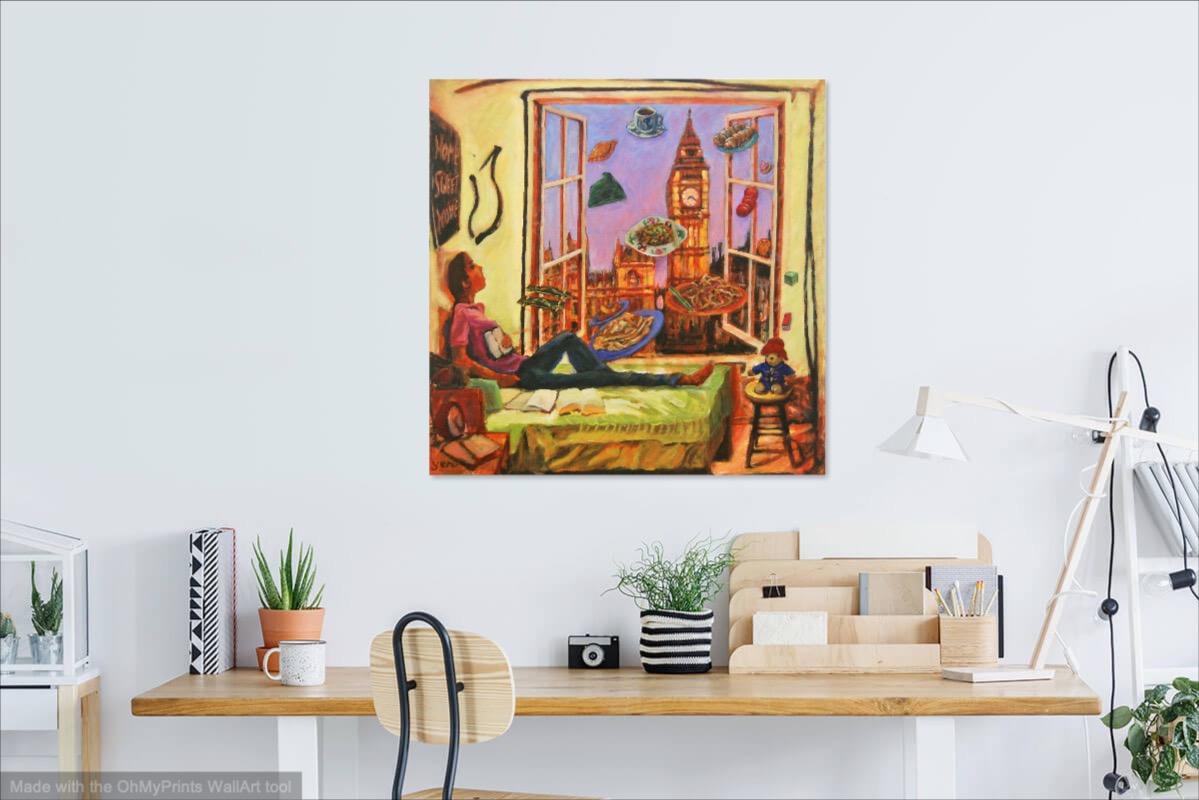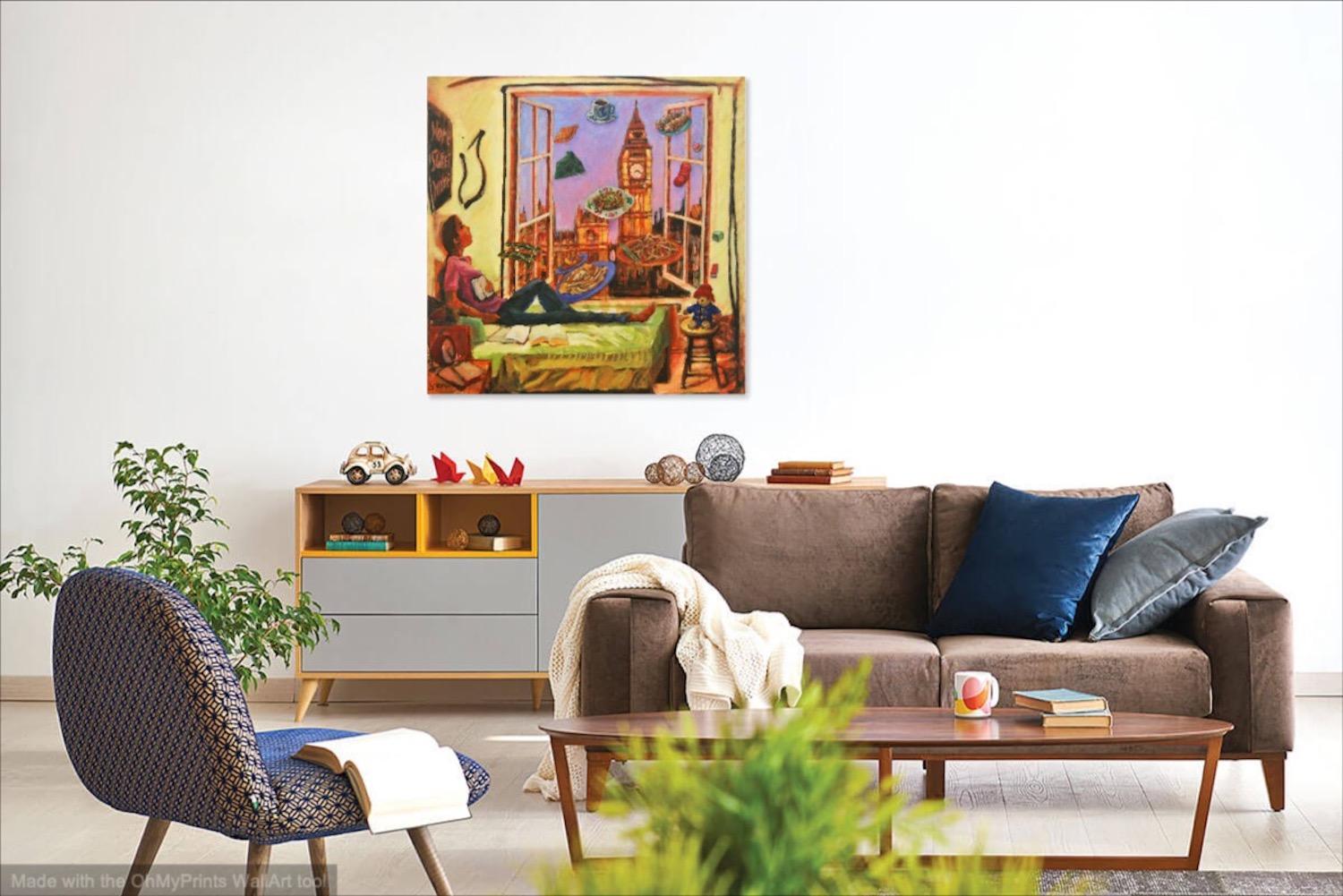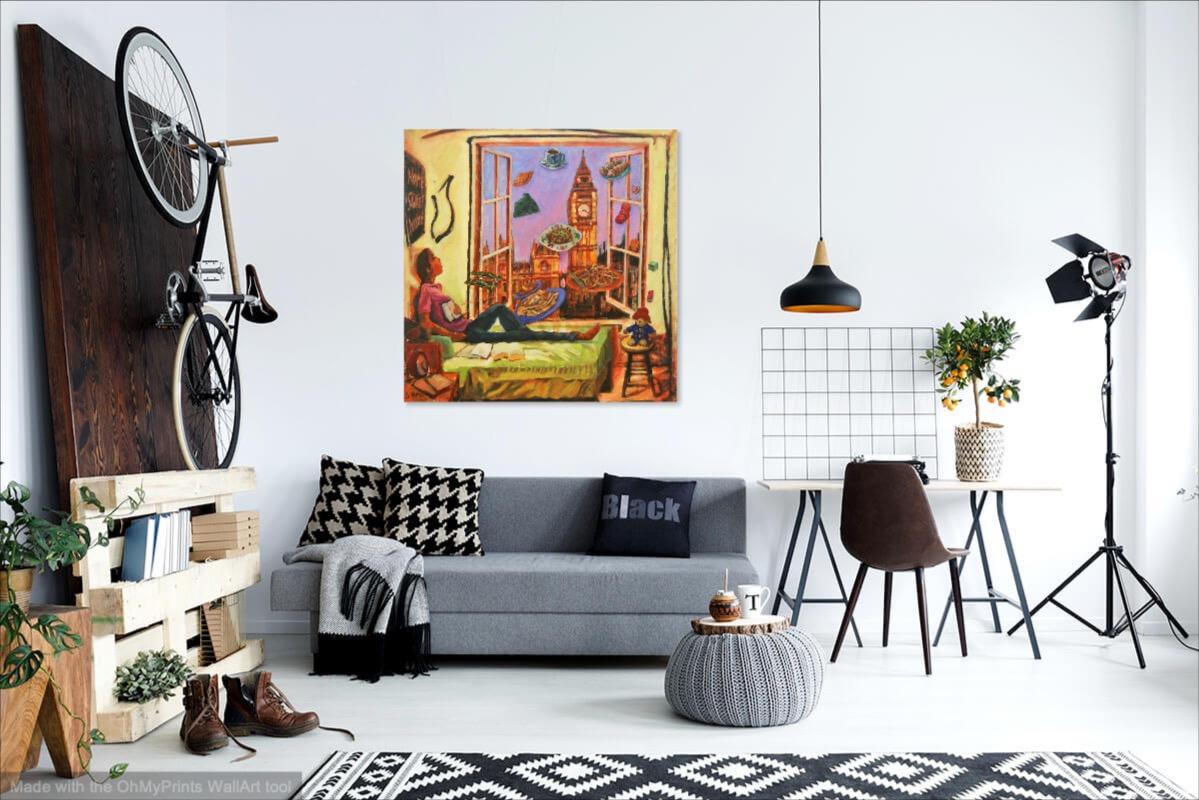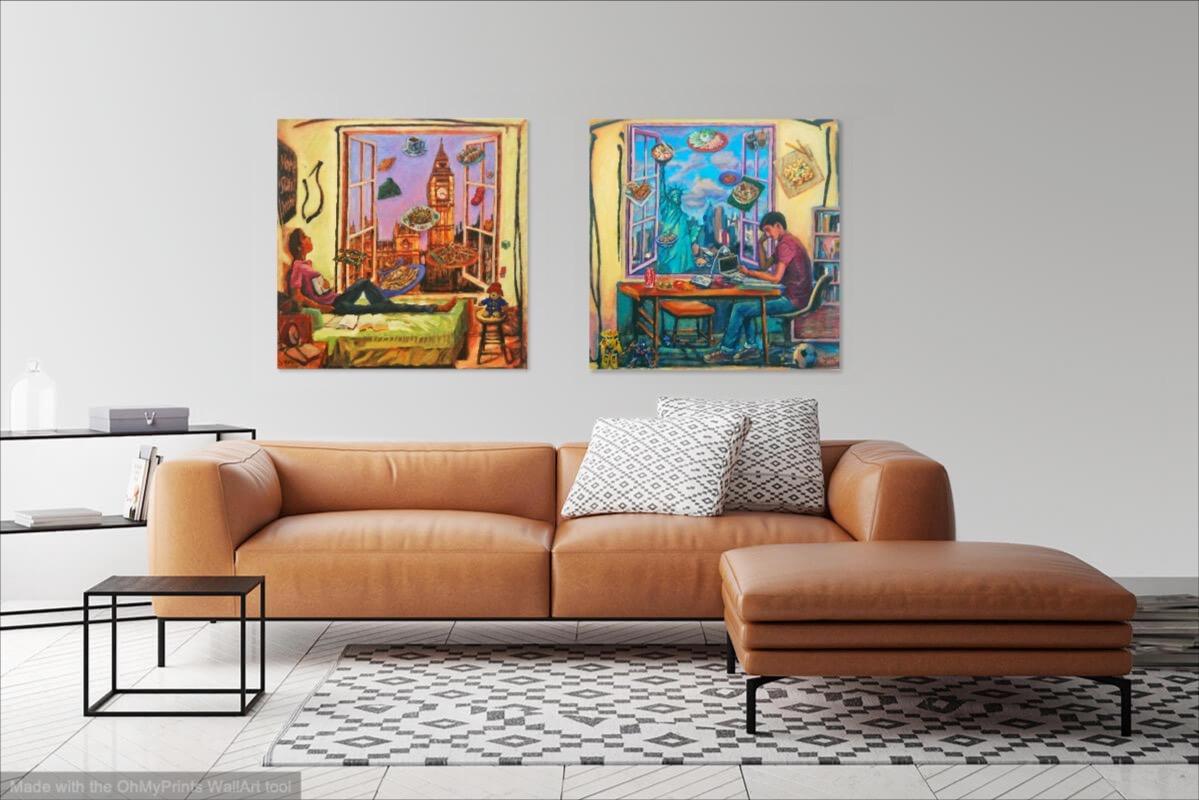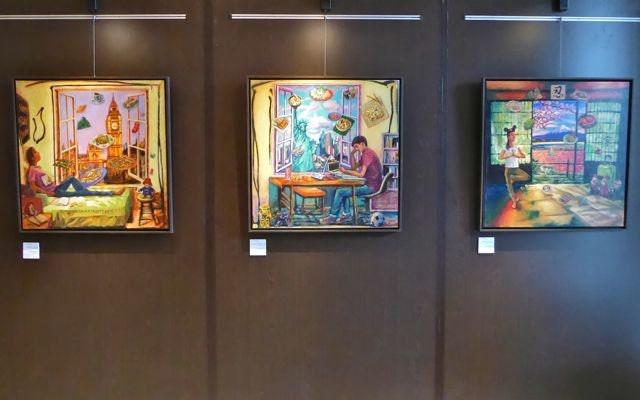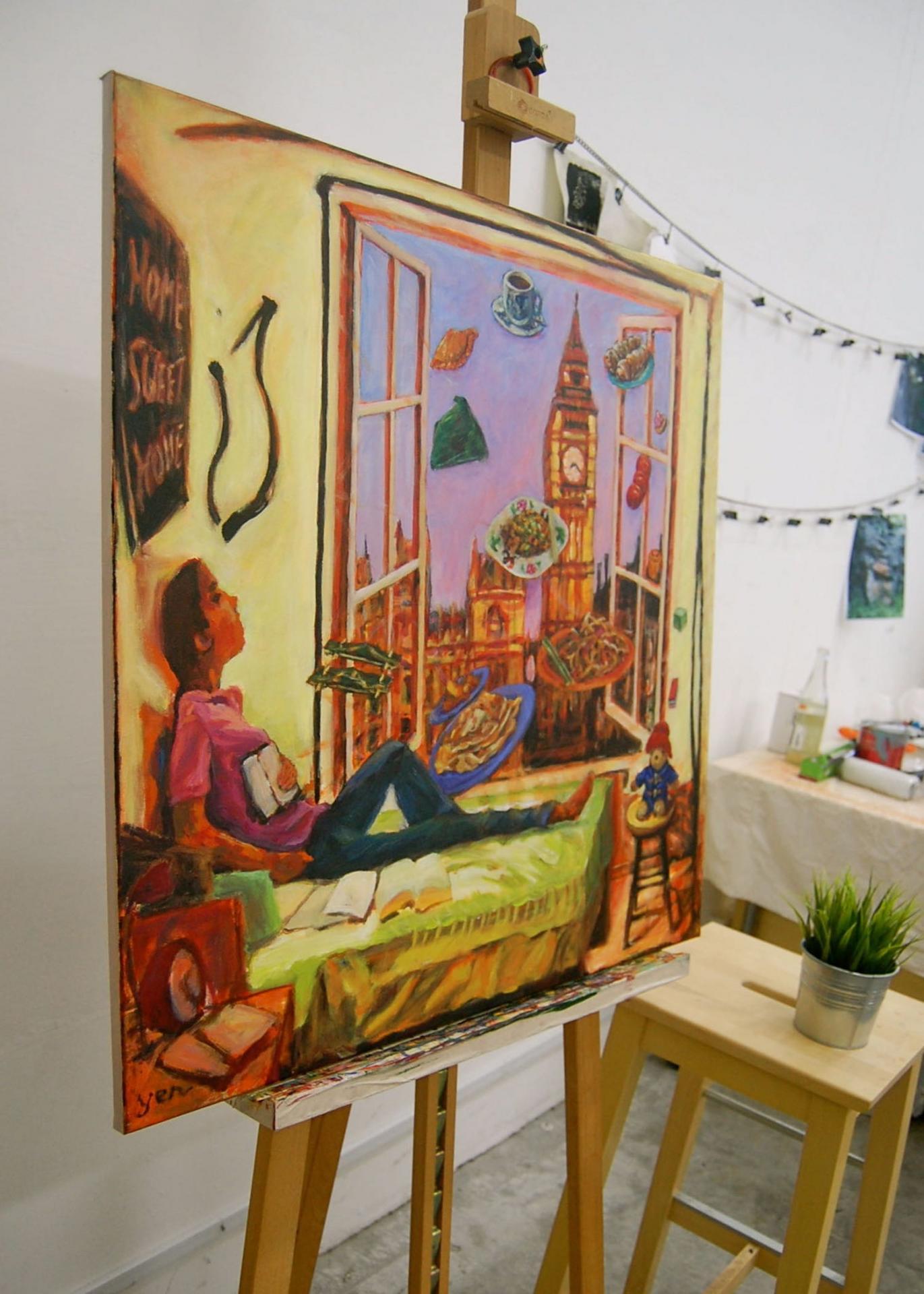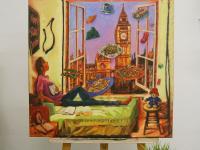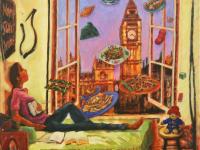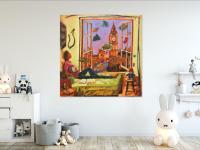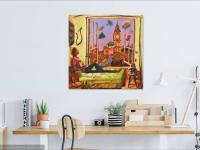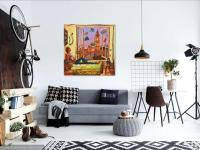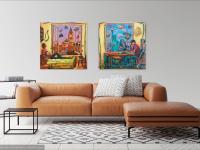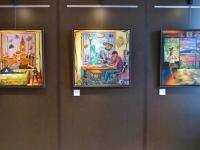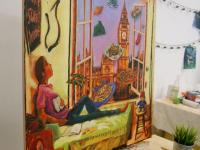 Whimsical window painting, original artwork of Singapore girl on London night with Big Ben clock, homesick for Singaporean peranakan food
Original Singapore art painting of student girl on a London night with Big Ben clock by her window, missing Singaporean peranakan food like curry puff, popiah, nasi lemak and prata. 2016. 
A work from the artist's "Homesick (Heritage) Series", inspired by a personal experience of being away from home for a year in London. Food is the national obsession of Singapore intrinsic to our multi-racial fabric, and our favourite local foods are oft yearnings for an overseas Singaporean, whether studying or travelling. 
Title: Homesick I (London)
Medium: Acrylic on Ready-to-Hang Canvas 
Dimensions: 30 x 30 x 0.5 in
The artwork is signed on the front, varnished and includes a Certificate of Authenticity. 
If the black framed (wood) option is selected, the dimensions are 33 x 33 x 1.25 in. 
P.s. Image is copyrighted and may not be reproduced without permission. As you are viewing a screen image, the colors may vary slightly for the actual artwork. Room images are for illustration purpose only and not to scale.