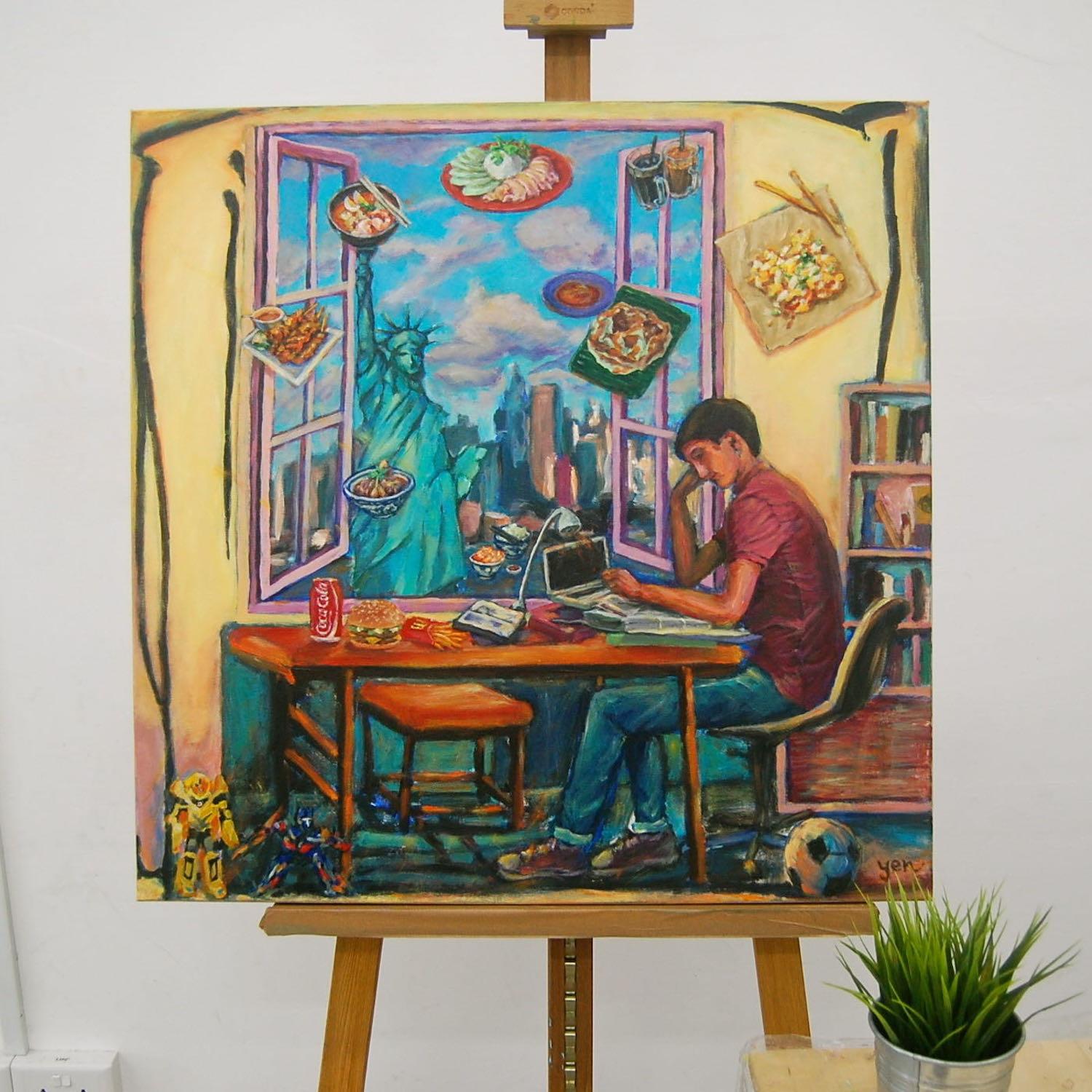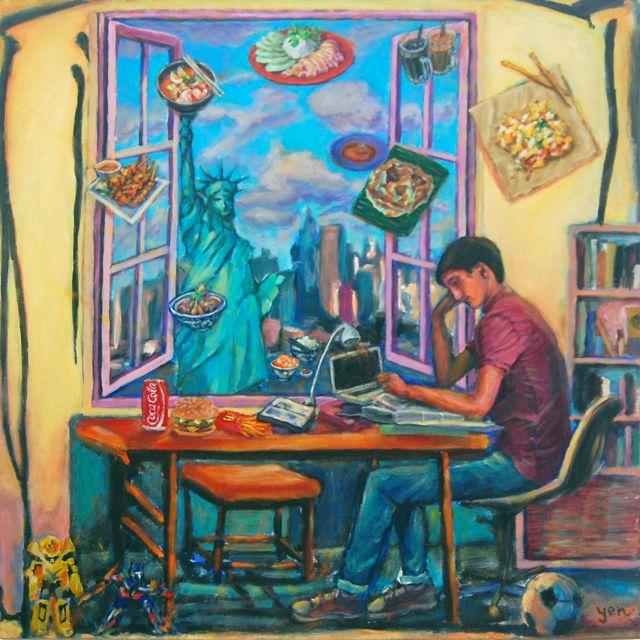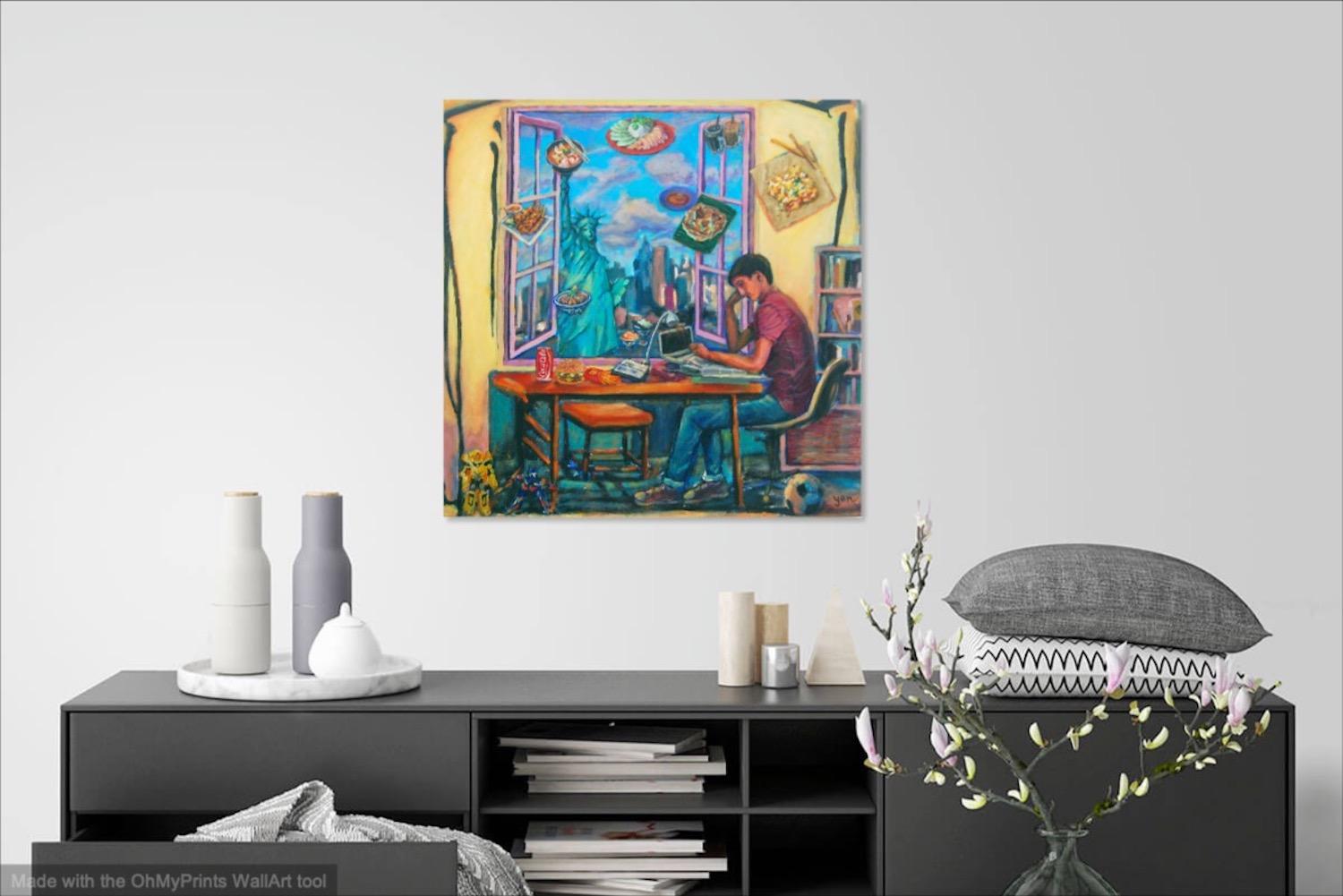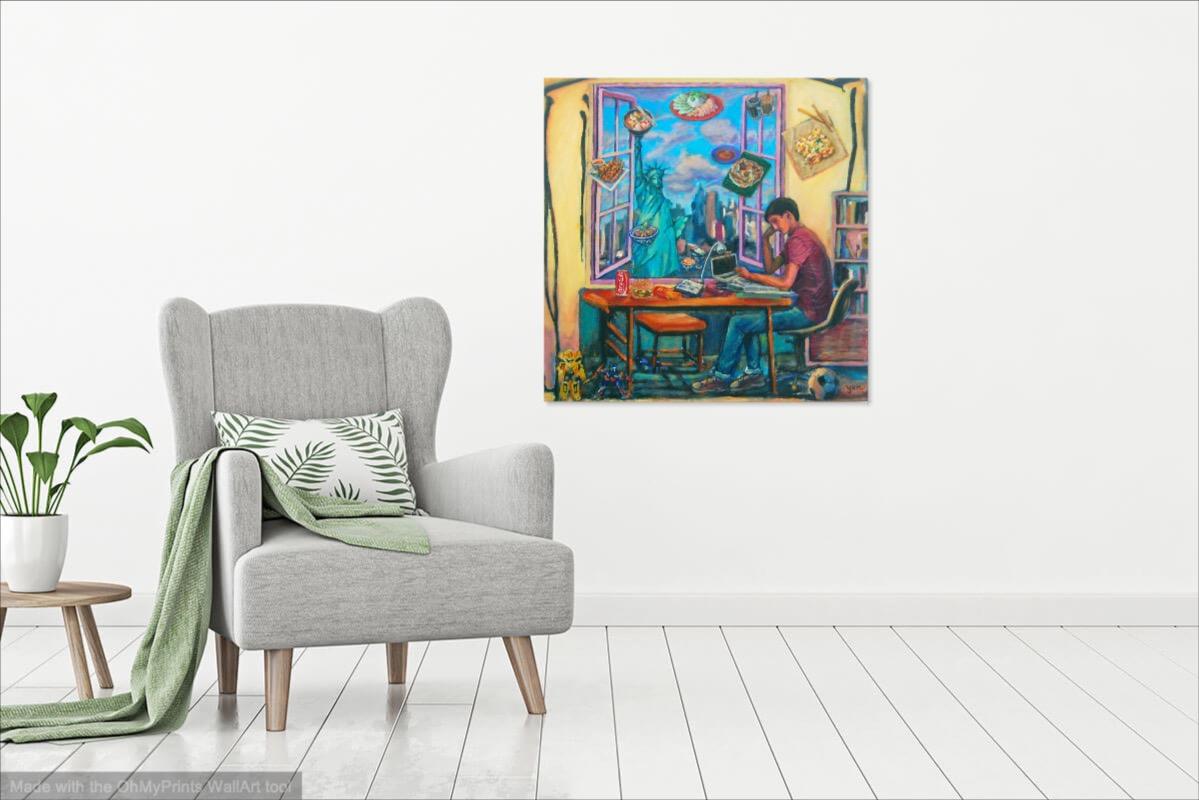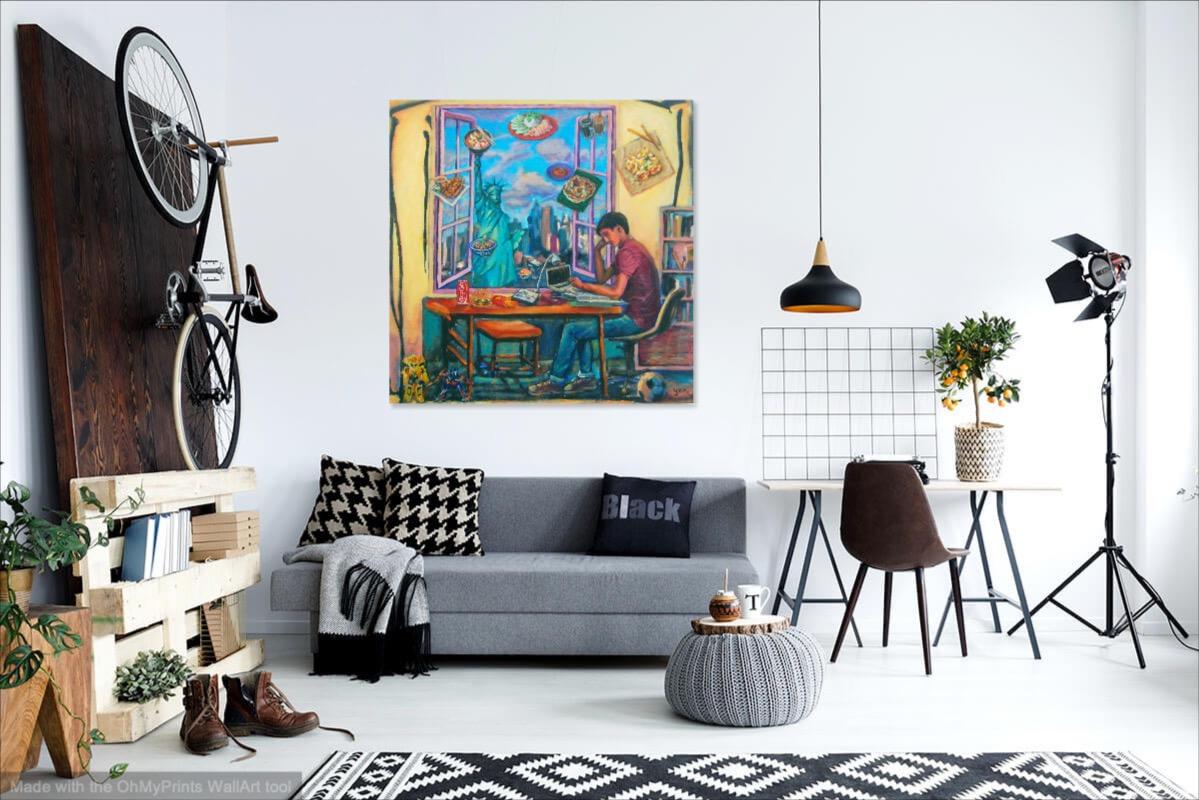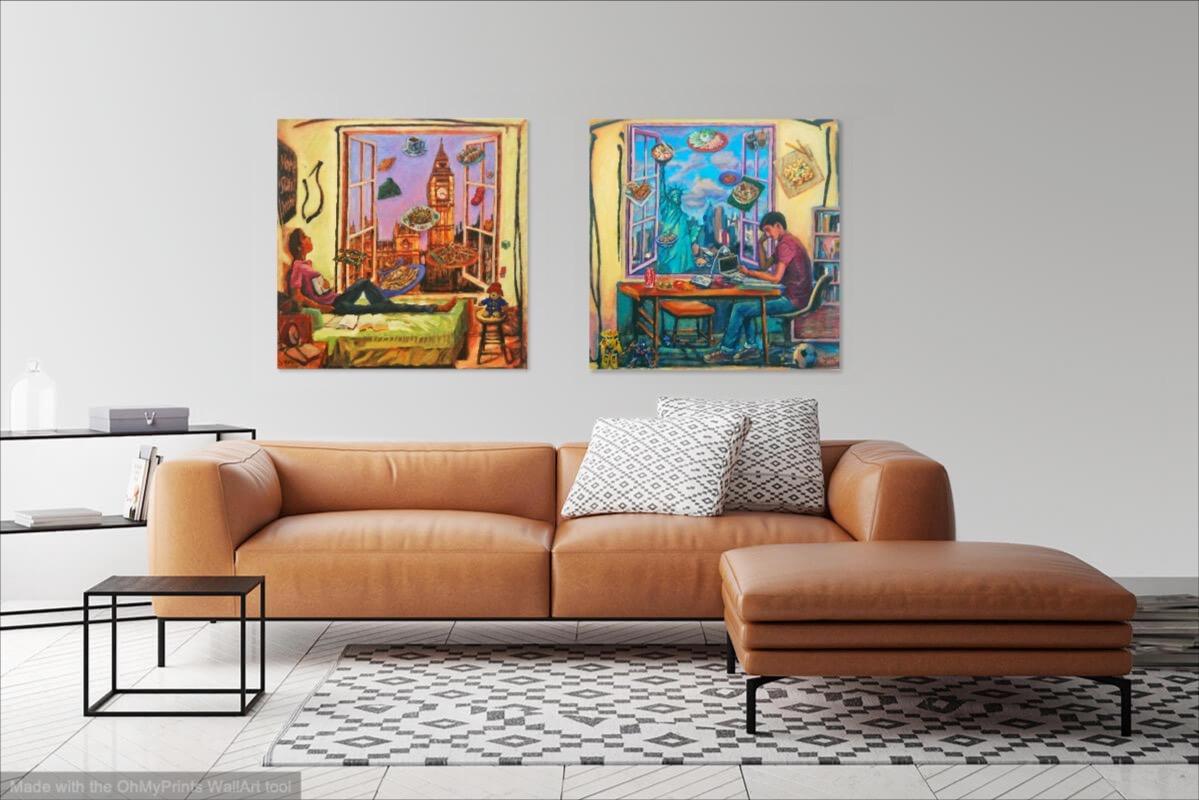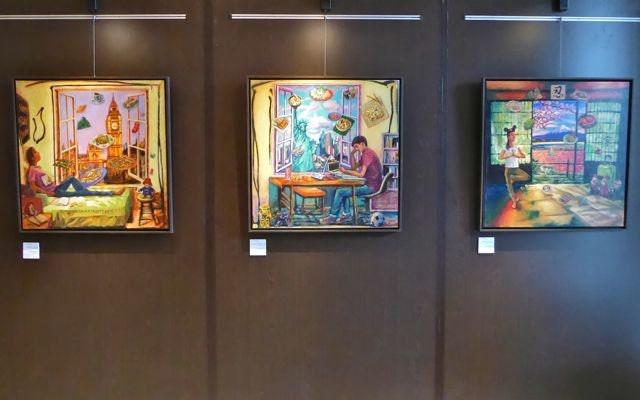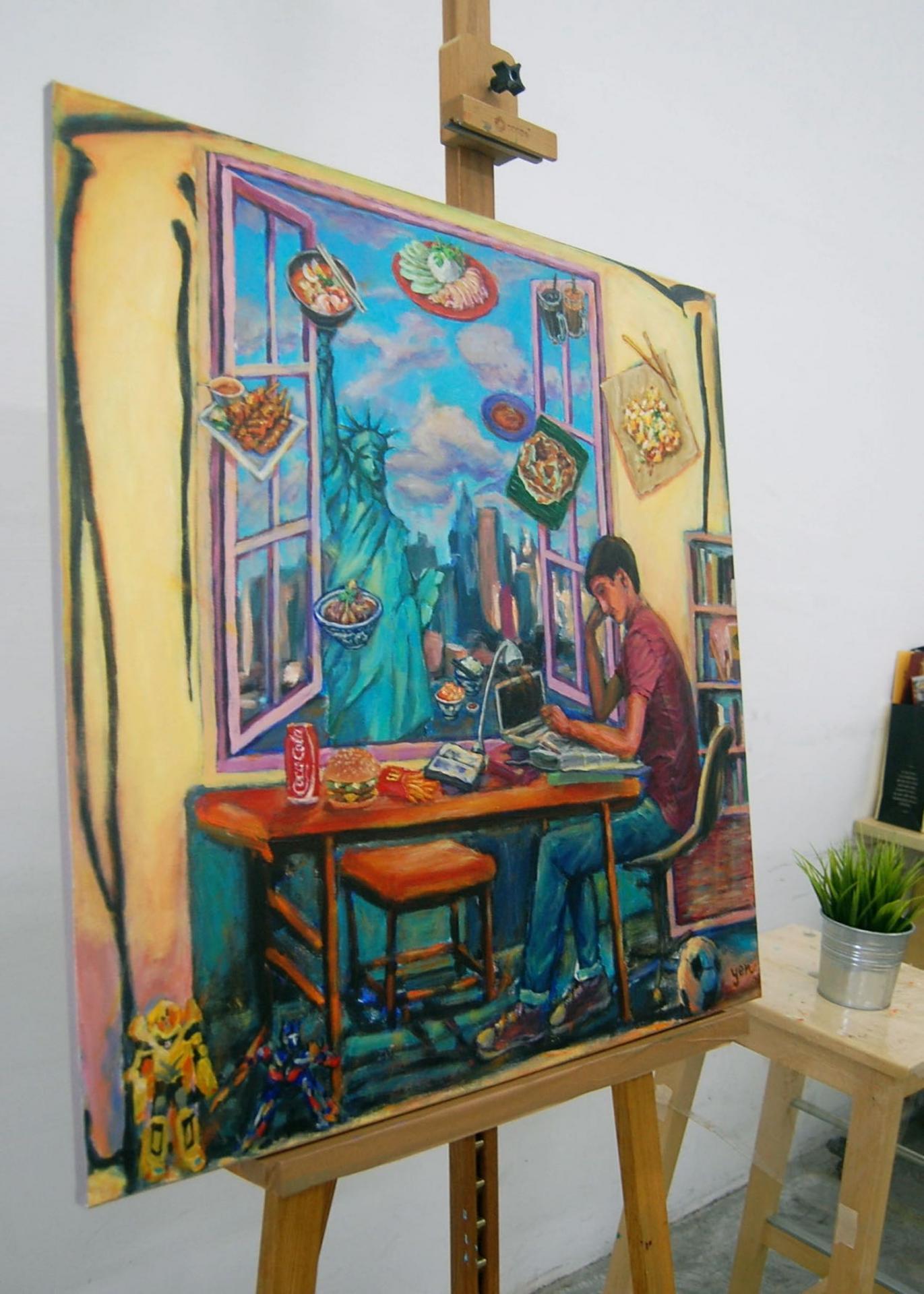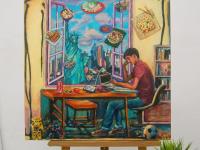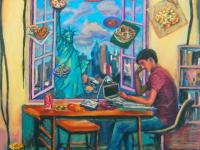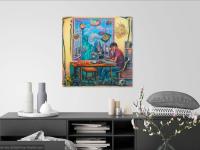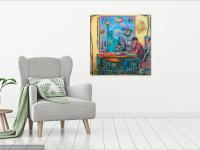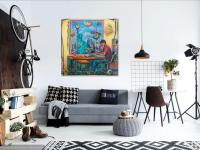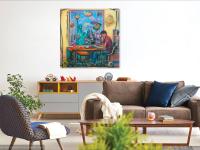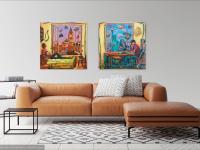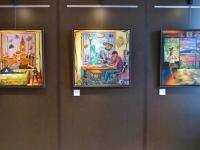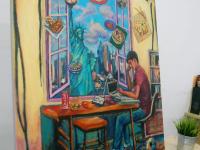 Whimsical Window Painting - Singapore Boy Studying - Statue of Liberty - New York City - Original Canvas Art - Singapore Food Heritage Art
Step into a whimsical world of imagination with this captivating original painting titled "Homesick II (New York)". The artwork portrays a Singaporean boy engrossed in his studies, with a window showing the iconic Statue of Liberty and vibrant backdrop of New York City, but he is distracted by pines for Singapore food. The combination of playful elements and realist details creates a charming scene that sparks curiosity and would resonate with lovers of cultural fusion and those who miss home. 
From artist Yen's Homesick (Heritage) series, inspired by a personal experience of studying abroad for a year. Food is the national obsession of Singapore city intrinsic to its multi-racial fabric, and local foods are top yearnings for an overseas Singaporean.
Title: Homesick II (New York)
Medium: Acrylic on Ready-to-Hang Canvas 
Dimensions: 30 x 30 x 0.5 in
The artwork is signed on the front, varnished and includes a Certificate of Authenticity. 
If the black framed (wood) option is selected, the dimensions are 33 x 33 x 1.25 in. 
P.s. Image is copyrighted and may not be reproduced without permission. As you are viewing a screen image, the colors may vary slightly for the actual artwork. Room images are for illustration purpose only and not to scale.